Does the idea of getting out on the road with your family sound like the classic American experience to you?  If not, what challenges stand in the way?  From my experience, traveling with a child with special needs can make a road trip seem more feasible than other types of travel.
How do you make a road trip with your child with special needs more approachable?  With a bit of preparation and planning, a road trip can still be the great American experience for your family.  Like most challenging tasks, it certainly gets easier over time and with practice.  I'll break down the preparation into the following categories:
Trip Planning
Destination Considerations
Packing
Entertainment
Food
Let's get started planning your trip!
Trip Planning
How far can you go?  I may be known to push my family's limit for amount of travel hours per day in the car.  It always seems like a good idea before we go, but during a day when I've planned to cover NINE hours of road time, they are usually all frustrated.  Realistically nine hours of road time with kids can easily turn into eleven, twelve or more depending on the frequency and type of stops you will be making.  Don't do this to yourself.  Consider how long your child(ren) can go without a potty break, physical movement break and how often you will need to fuel up.  What is realistic and enjoyable for your family?  Assume it will take you longer than your initial assessment.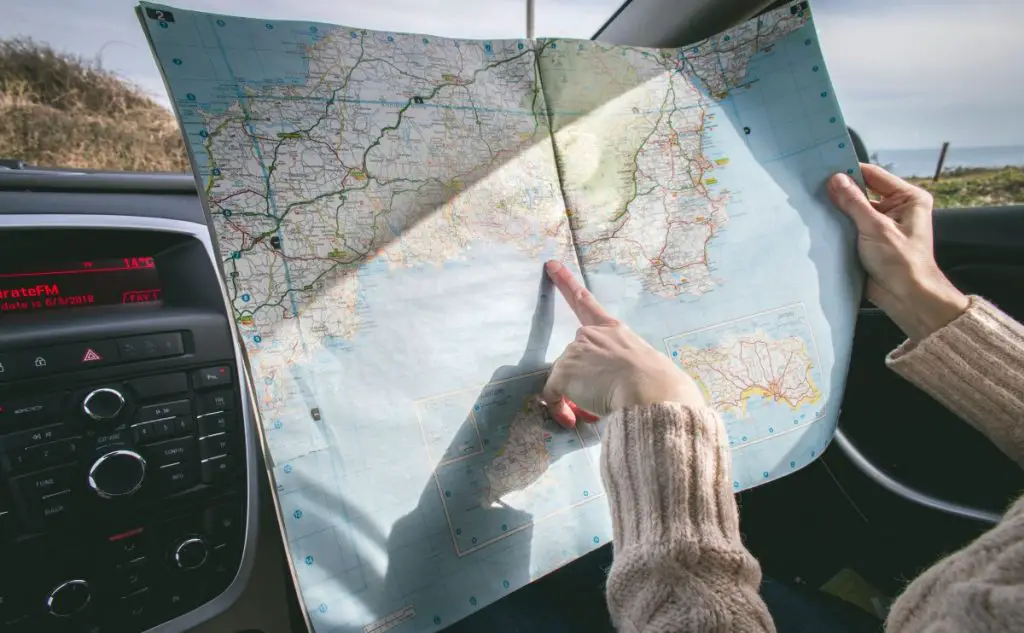 How to break it up? I love trying new restaurants, but I know better than to incorporate a sit down eating experience on a road trip break.  Kids want to move, feel fresh air, have a change of scenery, NOT sit in a seat again.  What types of breaks will work for you?  Maybe a quick spin around a rest stop while fueling up is what will work best for you.  If your child needs to run around, consider dropping off one adult at the park while the other fuels up and/or picks up a quick bite for everyone.  Do your breaks need to be more substantial?  If so, maybe you could drive three hours, do a full stop at a children's museum or other attraction and drive three more hours before calling it a day.
Overnight Stops – The further you go, the more overnight stops you will need.  This is probably obvious, but the main thing to consider is how many transitions your child will tolerate.  If your child will have a difficult time getting settled in a new hotel room, making a stop in the afternoon/evening and leaving again early the next morning might add to behavioral, communication or other challenges.  If your route allows for a bit more time at your overnight stop (2 nights instead of one), perhaps the transitions will be smoother for your family. Only you know what you and your child with special needs will tolerate (or to be honest, a best guess at this).
Routing – Flexibility is key here.  I think it's a great idea to identify potential stops (2-3 hours apart) and the amusing things you might do there, but remaining flexible is so important.  They moment we are too strict with a plan is the same moment our child will need an earlier than expected bathroom break at the "wrong" spot.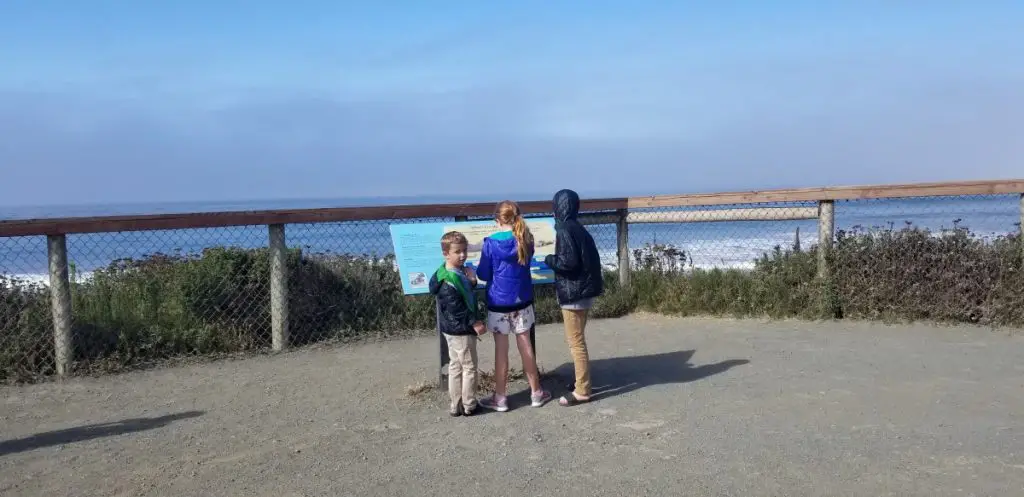 Booking – If your road trip is going to include multiple destinations, consider booking hotels that allow you the option to cancel or modify your reservation.  Many booking services that offer the best deal are also the least flexible.  If your plans evolve because you want to stay somewhere longer or you want to drive further and know this a couple days out, most direct bookings will allow you to cancel without penalty 24-48 hours in advance.  Be sure to pay attention to this detail.  We also have been known to wait on booking our accommodations on the return drive based on how long we feel like driving.
Stops – I just wanted to mention that if your child's favorite food is McDonald's french fries, there is no shame in providing that familiarity at frequent stops.  Creating some familiarity in an unexpected journey is an accomplishment, not something about which to feel badly.
Destination Considerations
Resorts – Look for resorts that offer more services in one place. If you can get your child comfortable in your final destination, having the ability to eat on site, get snacks on site, find entertainment or activity on site can provide comfort and ease to your family.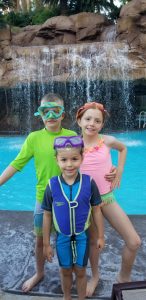 TripAdvisor pool reviews – For our family, the pool has always been important.  I like to use TripAdvisor to get a better idea of the pool's size and surrounding area.  Often the one photo shown on the hotel website doesn't give you an accurate understanding of those descriptors.  You can often see if there are restroom facilities in the pool area or get feedback from other parents in the reviews about the pool's cleanliness and maintenance.
Kitchenette – If your child likes a limited number of foods, or your child has severe allergies, or eating in a restaurant is just not a pleasant experience for your family, finding a hotel with a kitchenette can really simplify and improve your experience.  We have always like chains that have a bit more of a kitchen like Hyatt House, Homewood Suites, Residence Inn, and Staybridge Suites.  Each of these brands and other extended stay style hotels have pros and cons and availability in certain regions of the country.
Resort with shuttles – If mobility is an issue or parking and extra travel time are problematic, consider a resort that shuttles you to the attractions you want to visit.  This could be theme parks, but it cold also be a hotel/resort that takes you to the best spot at the beach and has a set up of chairs and umbrellas that you can borrow to make your experience easier.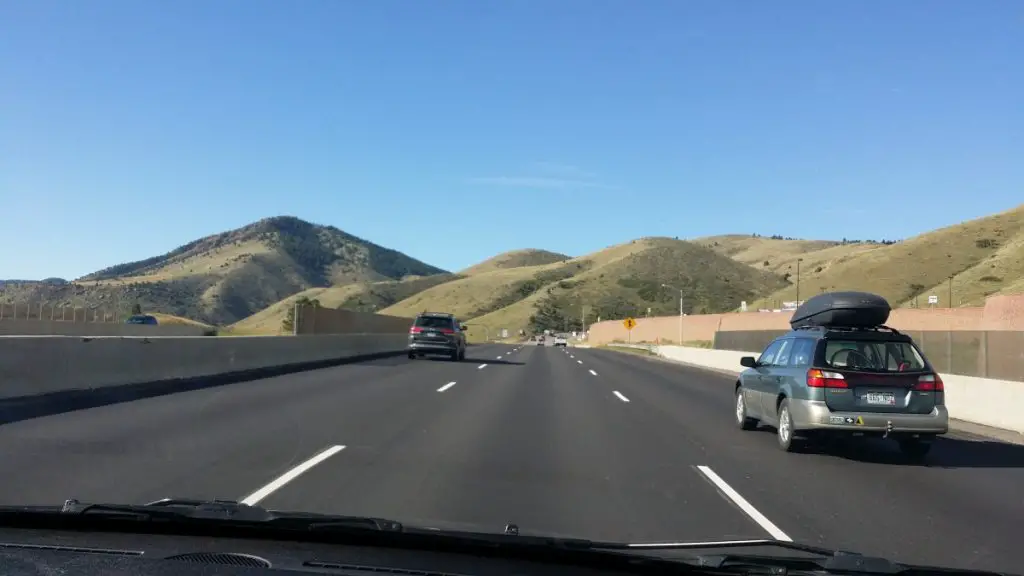 Separate rooms – Room layout can make a huge difference in the experience especially with smaller kids or longer stays.  As our kids get bigger, we are find with rooms that have all the beds in one space as their bed time is more flexible.  When they were younger, booking a room with a separate bedroom made the experience much more comfortable. Being able to maintain bedtime, get a nap, AND maybe most importantly have time to your adult selves at the end of the day can give you all the renewal you did to have a successful next day.  For some chains this is standard, such as Embassy Suites (called 2 Room Suite in the description).  Other chains offer this option, but as one of their upgraded room choices, such as Homewood (look for 2 Bedroom Suite).  Be sure to study the room photo and description so you are getting a room with a door to the bedroom.
Rentals – If the comforts of a homelike environment outweigh the amenities of a hotel for you OR you are traveling with more than 5 people, you might want to consider an AirBnB, VRBO or similar.  The first time you do this might seem a little overwhelming, but your comfort will grow with practice.  Be sure to look at the following: User ratings and reviews and all of your amenity criteria is met.  If this is the case and you like the price and interior, take the location information shown and examine it on Google Maps to get an idea of what the area is like (restaurants, grocery, access to preferred attractions). I also suggest if you are booking a condo/apartment in a building that you try to look that building up by name if mentioned in description or in review to better understand its age and clientele (lots of rentals vs homeowners, etc.).   You can sometimes find the properties on TripAdvisor as well for more property photos.
Packing
Ship supplies ahead – If your travel requires a lot of specific supplies that you won't be able to easily locate or order while onsite, consider shipping a box of supplies or preferred foods to the hotel or property owner for your stay.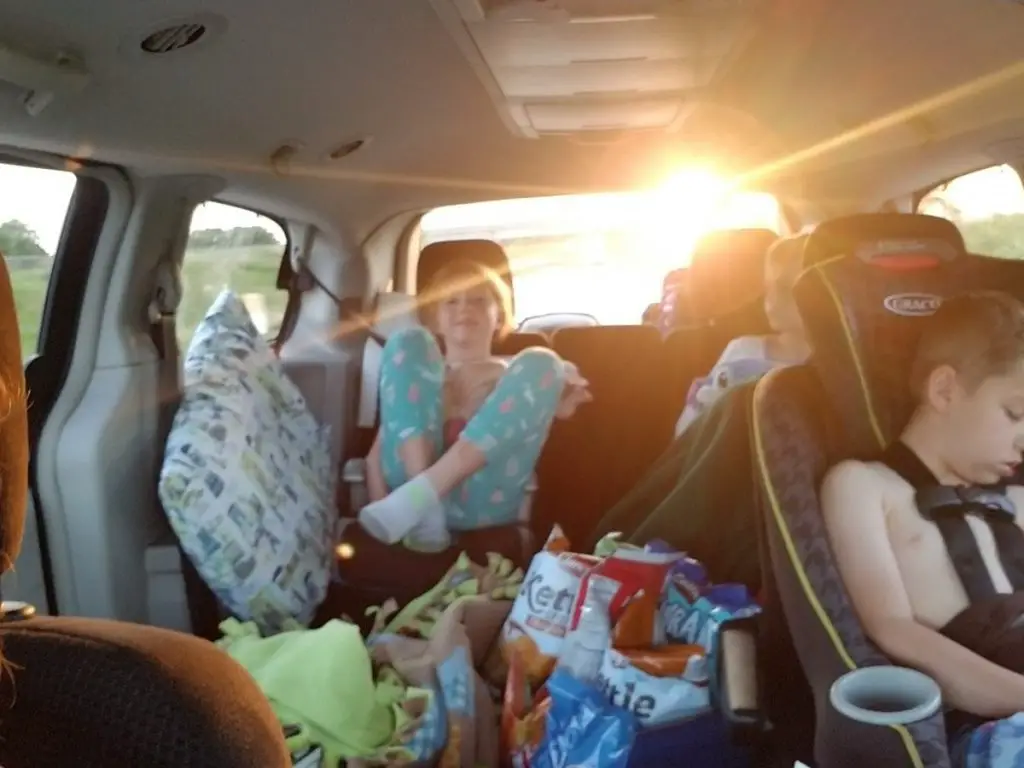 On hand items – It's important to be able to easier get a hold of items while on a road trip since stops add time and frustration.  Depending on your child's age and ability, you can give them a bag (backpack or smaller) to work from for their supplies and snacks or you can set up a little back of chair organizer for things they or you can reach and provide.  The same goes for you, I like to have quick access to plastic sacks, wet wipes, Kleenex, snacks and drinks that I will provide, and necessary chargers.
Multiple destinations, multiple suitcases – If you are a little ambitious with your road trip and plan to make more than one stop (especially for a couple nights at a time), consider packing multiple smaller suitcases.  This strategy is helpful when you're traveling in bigger cities, dealing with valet or offsite parking, and for managing mess in hotel rooms.  When we do this, we keep the everyday essential (toiletries, kids lovies) with us in our easy access bags and just switch out the suitcases.  Usually there is a longer stop where I wash and repack things for the return trip.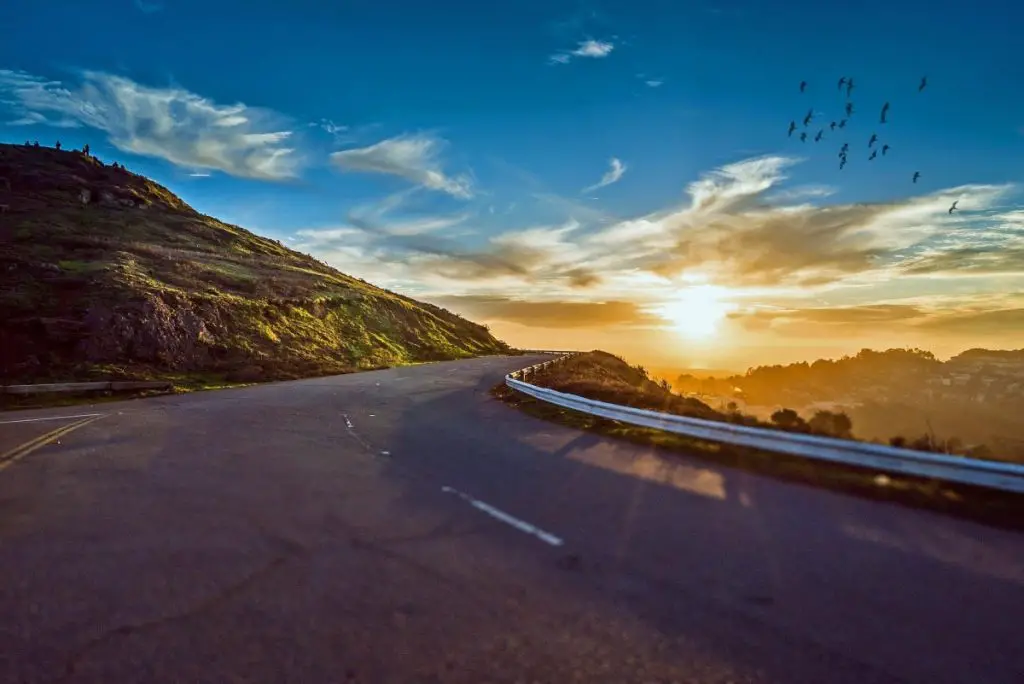 Recreate comforts of home – What does your child's sleep routine include?  Incorporating those items into the new space is so important.  We never know what the noise level, new smells or light situation of a hotel might be so we do our best to create similarities to home.  For us, that means a white noise machine and night light.  We have actually started using apps for both of these.  If smells are a trigger for your child, consider using a diffuser before you leave and continue with the same scent on the road.  Lights can be a distracting obsession as well.  Bring a roll of dark colored tape to cover any little lights on unfamiliar to devices on the wall or ceiling.
Consistency – Other veteran special needs moms have explained how they always travel in the same manner to create consistency.  Using a travel cot is one great example to give your child a familiar sleeping environment without having to share a bed.  There are smaller cots meant for toddlers, but also larger ones intended for taller or heavier users that fold up like a camp chair.  A bed "tent" may also provide your child more comfort and security.  This particular product comes in multiple sizes and could be add to a cot or put over a double or queen hotel bed.
Entertainment
Gas station purchases – Setting your child free to shop a gas station can become an ordeal.  Our kids find the junk toys almost immediately followed by the candy aisle and so on.  We have started using the road trip stops to get a new flavor of gum.  We all go the bathroom and one child gets to pick a new flavor of gum.  Everyone gets a turn and we don't buy twenty-five dollars worth of candy or fight about whether or not to buy something…at least not every time.
Headphones – Oh, how I love headphones.  I equally dislike how my kids find ways to lose them and step on them during travel.  I have found a few styles that are easy for them to wind up and put in their bags.  When we had a video system in our car, I bought these replacements headphones a few times each year.  Now that they use their headphones mostly for their own devices I like these styles: Vogek on ear Headphones and Fanxieast Kids Headphones.  The reason I love headphones so much is that I do not like to listen to kids movies or games AND I really like being able to listen to podcasts while the kids are entertained.
Download Before You Go – When my kids were younger, I didn't really understand how to prepare their technology for our trips.  If you have Netflix, set your download settings to Standard (for more download space) and search the section "Available for Download" to have shows or movies ready.  After download, they can be found in a section called "Downloads".  If using Amazon's Freetime Unlimited, you will need to download books, shows, or movies in advance to be available in Offline Mode.  Simple adding them is not the same as downloading them.  It's also a good idea to check if your child has games that will play offline and possibly download new if they are used to only those requiring wifi.
Social story – If social stories work well for your child, there are several apps you can use to create and modify them such as I Create Social Skills Stories and Social Story Creator and Library.  When my son was younger and social stories were very useful, I created my own story, printed and laminated it.  I used one large ring hook and he went through that story over and over before and while we traveled. You could also consider other visual aids.  We used a map shaped cork board to mark where we were at in a longer cross country road trip.  The kids thought it was fun to see the visual.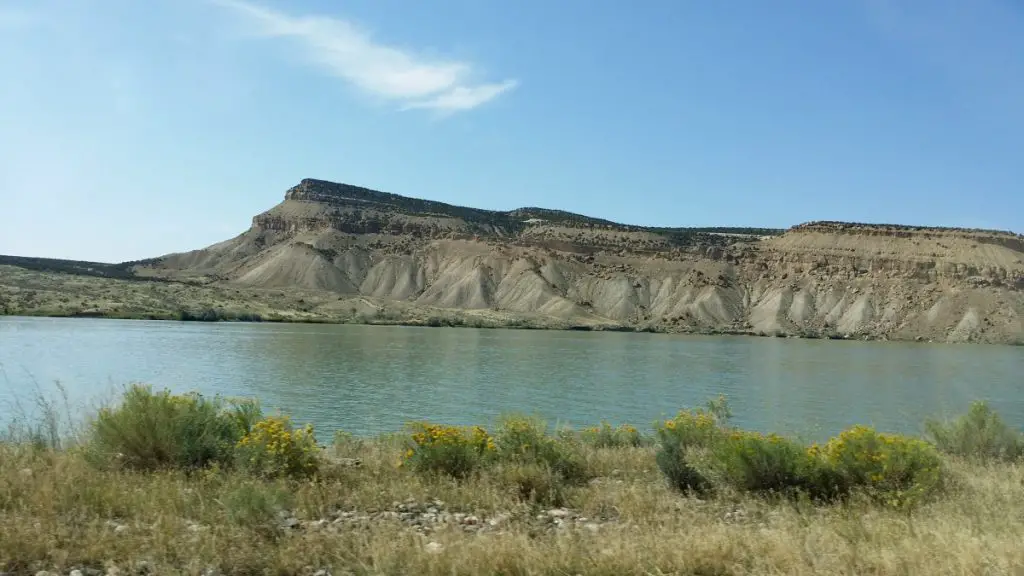 Audio Books & Podcasts – My kids tend to enjoy story telling or science podcasts like Ear Snacks, Brains On, and Wow in the World.  You can download them for your family to listen to through your Bluetooth over the vehicle speakers or download a podcast app on your child's device and download specific episodes.
Fun Stops – Google Maps is a good starting point for quickly locating parks and playgrounds, but there are more resources that may improve the available information.
Playground Buddy app IOS |  Android – Although not comprehensive, this app allows you to select what feature you desire at a park (i.e. slide, swing, fully enclosed).
If Handicap accessibility is your aim, there is a partial guide found on this Park Directory.  You can add submissions as well to help other families.
Food
Food can be a huge challenge for children with special needs.  It could even be the reason you are considering a road trip over other types of travel due to allergies and ability to control supply of specific items.  I know this can be really challenging.  My suggestions are simple:
Send it ahead if you need a lot of something or very specific items
Be creative so you can eat quick meals in the car without taking up your stops
Stock what is not readily available, especially favorite items, and grab a few fresh food extras as you go
It will work out!  You have got this!  Don't let the details discourage you.  Have a great trip!
Additional Resources
Products & Tools for Special Need Travel