Everyone has an opinion on where is the best spot to sit on an airplane.  Unless you're flying first class with your kids, there is a little strategy to consider in selecting your seats.
Where should you sit on an airplane with kids?  Factors that will impact your seat selection include seat configuration, when you book, your budget, and size of your family.  You will find sitting in the back of the plane with kids offers more flexibility than anywhere else.
Since choosing your seats is dependent on so many factors, it's important to consider the unique circumstance of your particular family and flight.  The short answer may not take into account the current age of your children and needs of your family.  Below are the details you will need to make your seat decision.
Paying To Sit With Your Children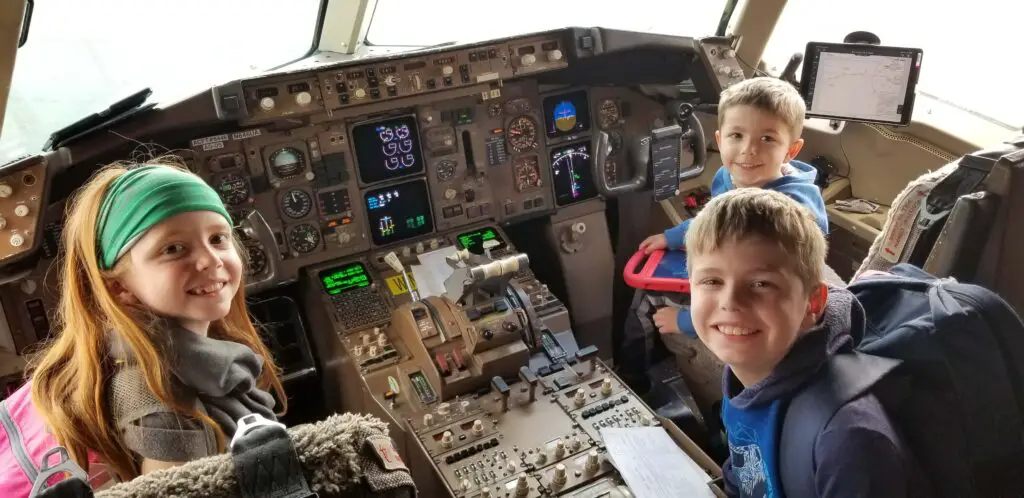 Although some parents may joke that they would be happy to let a stranger manage their child while they enjoy the flight, we all know the anxiety of seating our family together.  In 2016, the Families Flying Together Act was approved, but it simply means that airlines should let you know when booking if they do not have the needed seats together for you to sit with your child.  It does not require airlines to allow you to sit with your child for without additional cost.
Airlines vary considerably in whether they include seat selection in the cost of your ticket based on how the ticket cost is calculated, whether it is a short or long haul flight, and the levels of seating available (i.e. economy vs. premium economy).  Choosing to sit in the back of the plane offers the most cost conscious options.  The seat selection fee, where required, is cheapest in the back.  Even if seat selection is not a requirement, seat availability in the back is most plentiful.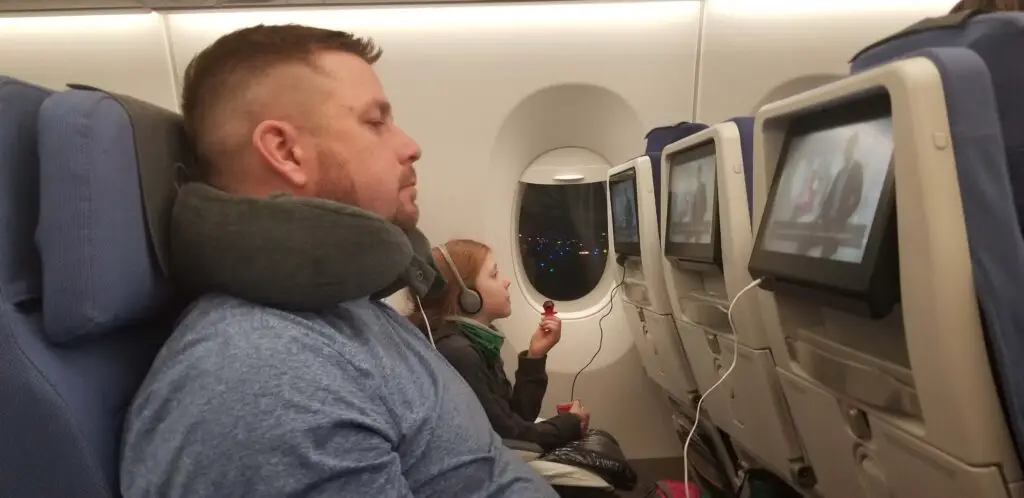 You may also have dreamt of saving on airline fee for your under two year old.  This may work well for smaller babies, but becomes more challenging once your child is curious to look around.  It also works fairly well if you have a child that is content to nurse and/or sleep in your arms (depending on the length of your flight).  Well before your child is two, you may find that splurging on the extra seat will prove well worth it.  The familiarity of being in a car seat that is what they are accustomed to riding in during car trips may provide you with use of your arms and more calm moments during your trip.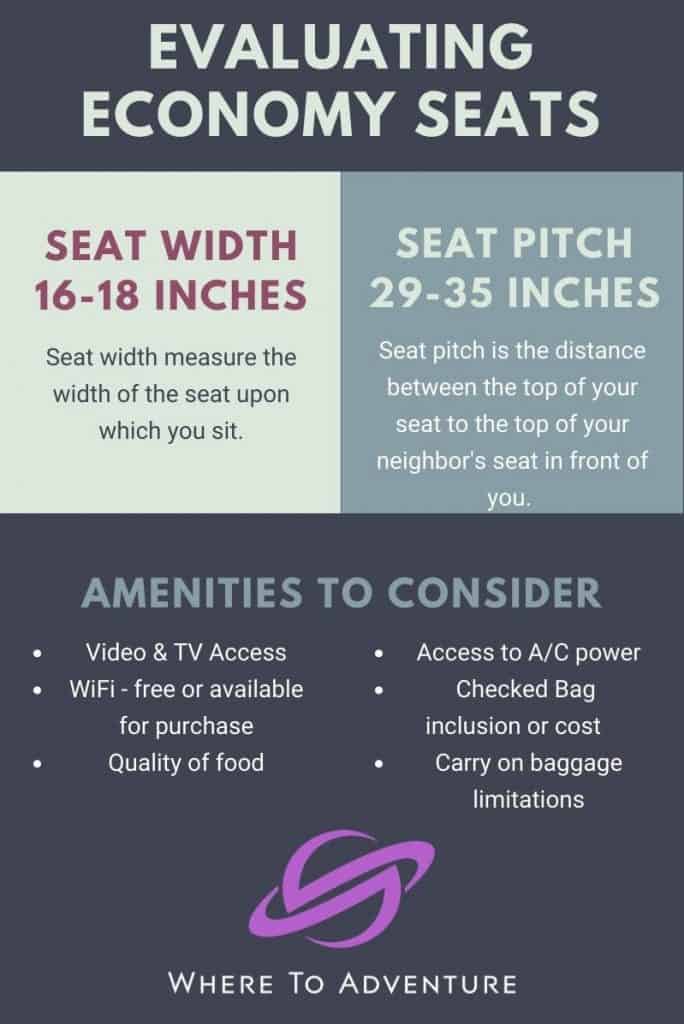 Avoiding Seating Challenges
Plan further out – The earlier you book your flight, the better your options will be for making seat selections.  If you follow guidelines for how far out to buy flights to various destinations, you should be able to choose the seats you desire.
 Check in online – Most airlines allow you to check in 24 hours in advance of your flight.  Although you have seats selected, completing check in tells the airline that you are very much going to show up for those seats the next day.
Last Minute Selection – If for whatever reason you did not select seats in advance (i.e. last minute flight), many airlines allow you to select seats at this point and will open premium seats that have not been selected.  Your seating flexibility may be better in that 24 online check in period than one week before.
Choosing Specific Seats
The seat selection pricing will tell you where the divide begins for getting the most space for your family.  When you look at the available seats, this will look like the first part of the plane where the cheapest seats are located and there are fully open rows.  You can use seatguru.com to consider the layout of your particular airplane.
We like to choose rows where we can sit across from each other because our children are large enough not to kick the seats in front of us.  For toddlers and smaller kids, it is a good idea to divide between rows in front of one another to reduce the stress of keeping little feet off the chair in front.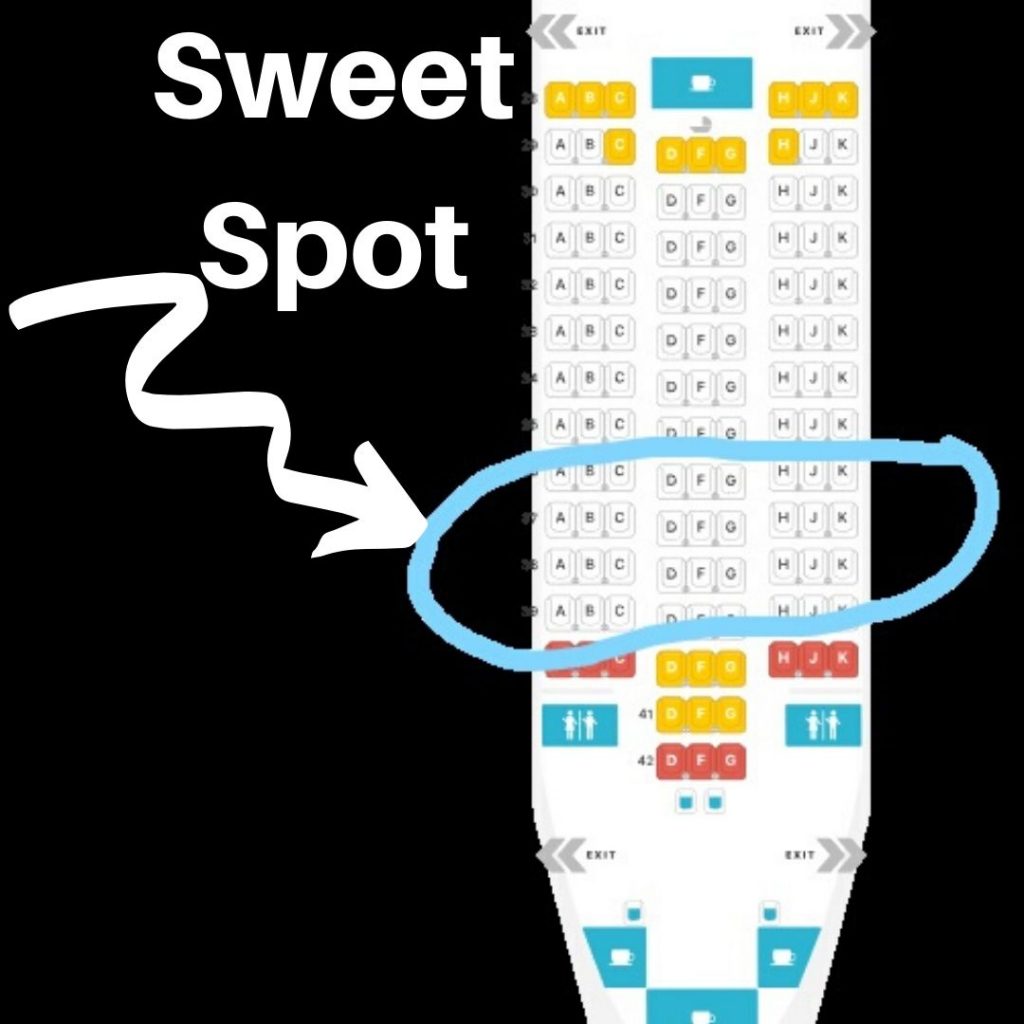 If you have an odd number and need to divide up, consider booking the aisle and window seat and skipping the center seat.  Particularly if you are in the back of the plane, there is a good chance no one will voluntarily select the middle seat, giving you more flexibility.
On long haul flights with plane that have three seat groups across the row, the seats will often be offset.  More than once, this has led to our booking the four center seats and one on the aisle across.  When the seats around us are not filled in and the flight attendants are comfortable, we have been able to spread out into the row of four behind us and the adult sitting across the aisle can easily communicate and see the kids who are in the second row.
One final note, do not choose the very back row if it is located against a wall.  You can tell this from the seat map.  These seats rarely recline and can make for an uncomfortable experience if you plan to rest on a longer flight.
Additional Reasons to Sit in the Back
Sitting in the back of the plane means you are away from people who are in a hurry to get off the plane.  Since more premium seats are located at front, that is where you will find more business flyers and adults flying out without children potentially making tight connections.  No need to add this extra pressure to your disembarking.
 Since there are less people in the back, finding space for your things in the overhead bins should be easier.  This allows you wait as long as you like to get in line to board.  These seats are typically in the last boarding group anyway and with assigned seats, there is no need to queue for a half hour with frustrated children.
 The back of the plane means easy access to the lavatory.  This is a great option for kids who find this to be a fun game of getting up and moving around without dealing with lots of other passengers.  It is also convenient if you have older elementary age kids who you wouldn't send to the other end of the plane, but can be comfortable when they are in eye shot.
 Proximity to flight attendants can be helpful if you need something and for building rapport since their seats and preparation areas are commonly at the back.  This can also work to your benefit as they will be aware of open seats and may assist you in spreading your family out, which is very valuable on night time flights or flights where you expect your child to nap.
 There is no blocking between the restroom and food and drink carts.  Don't you hate it when you get up to use the restroom only to find drink service started and you are trapped standing at the back until the service is complete?  The back of the plane solves this entirely.
Try It For Yourself
The key to finding your favorite seat on an airplane is to practice it.  Little surprises will occur for the improvement or challenge of your flights.  Your child's cuteness could earn you extra perks from a kind flight attendant or you may find yourself sitting near a crying baby.  There is no way to be sure, but making your best effort to ensure your family's comfort and preferences will leave you in a good position.  Of course, attitude plays a large role in how we experience the flights as well.  My vote is for you to choose a laid back approach at the back of the plane and better enjoy your family's flying experience.