Whether you are a veteran to visiting National Parks or new to visiting with kids, doing some research, setting a soft plan, and organizing provisions can provide for a smoother visit.
The following steps will help you to:
Avoid overwhelm upon arriving at the park
Prevent you from feeling as though you are missing out on what you don't know
Find a balance between the most crowded areas and also see the best the park has to offer
Steps to Plan a National Parks Trip with Kids
Familiarize yourself with park maps
Google Maps accommodation search
All Trails
Book accommodation and confirm travel method
Identify your trip activity planning resources
Narrow to your priorities
Clean up the details
Familiarize yourself with the map of the park
First, let's pull up the maps section of the park you have chosen to visit.  Currently for each National Park, you can find a navigation bar under the park name on its homepage which includes "Maps" as an option.  There are likely several versions, but a backcountry, area, or trail might is too overwhelming at this point.  We want to look at the main map built into the map or the map titled Park Map depending on your viewing preference.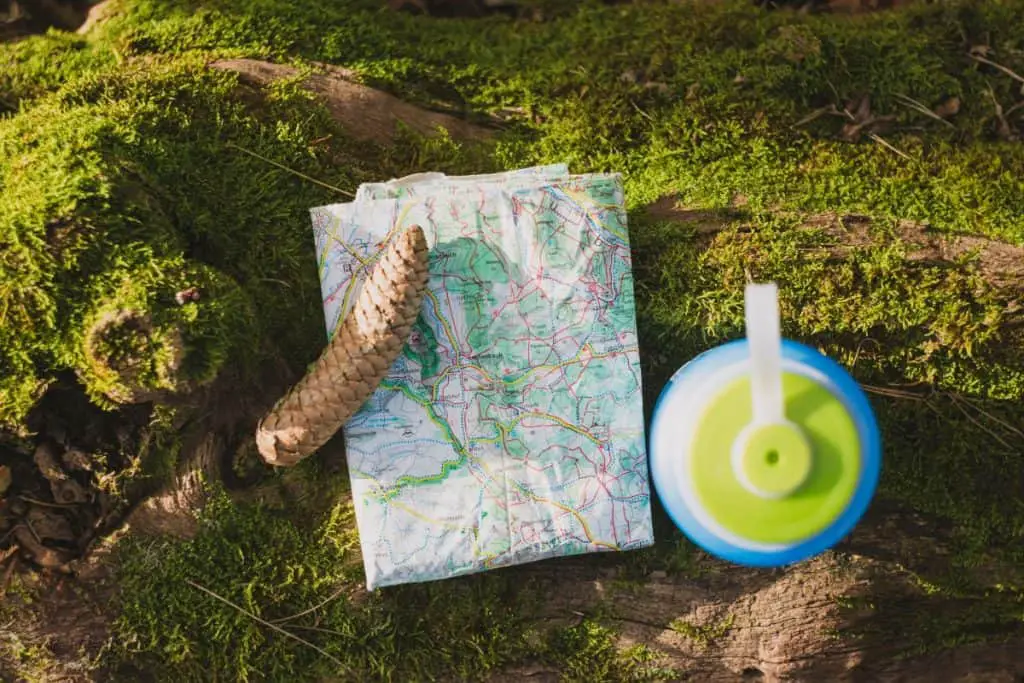 We are looking for the Ranger Stations and gates first.  This gives us an idea of how many ways you can access the park.  You can see significant roadways exist in the park that may make will be crucial to your navigation.  Campgrounds are also indicated on this type of map.  The top of the Maps webpage will indicate closures.  Sometimes these are significant due to weather or in the case of the 2020 season at Glacier National Park, the entire East side of the park was closed at the wishes of the Blackfeet Tribe.  This make significant difference to our planning.
Some versions of the Park Map will include the names of the neighboring cities and all include the significant highways bordering the the park.  Getting your bearings for where there are more resources (hotels, grocery, etc.) also gives us perspective for our planning and the next phase of the search.
Google Maps Accommodation Search
Whether you are looking for a hotel or campground, bring up the park on Google Maps and search the nearby accommodations.  Be sure to move the map around and "search this area" as Google Maps will naturally focus on the part of the park border with the most development.  If this isn't what you're looking for or you are doing some last minute planning, searching the less populated areas may provide more undiscovered options.  Be sure to search the areas around the park's gates – these can be found under each park's website, Plan Your Visit, and Maps.
All Trails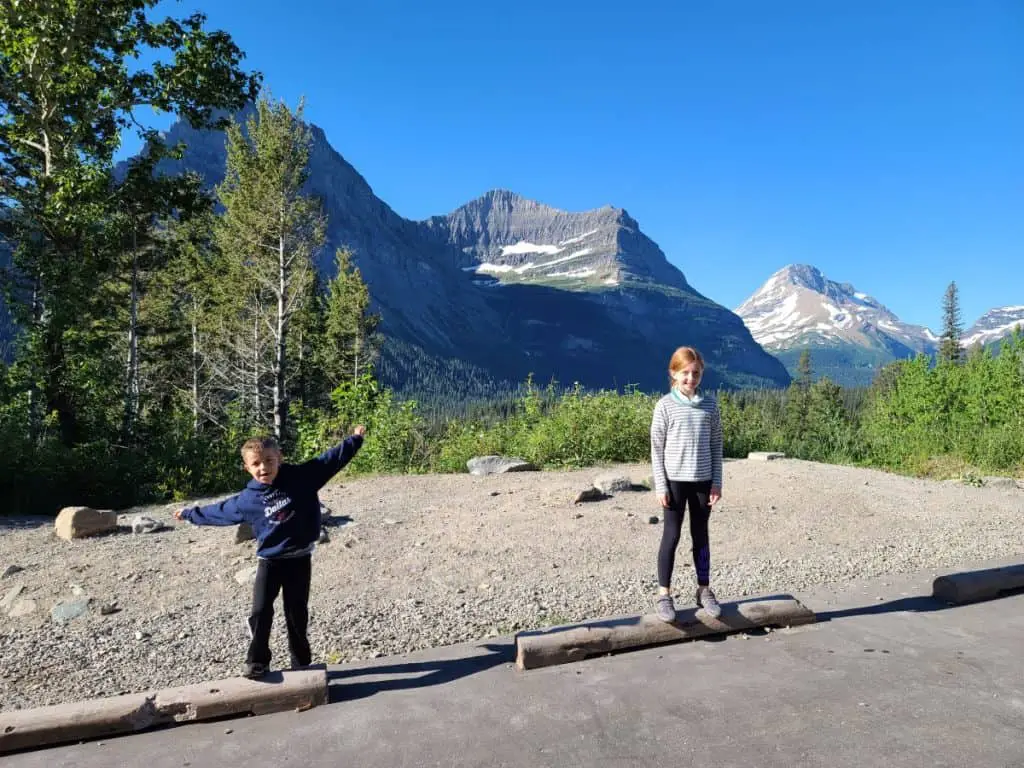 AllTrails is my preferred hiking trail app.  I think to pull up the entire park, select the map layout and take in how the trail system lays out.  In some parks, it is fairly balanced and in others there are large areas (around mountain peaks, etc.) where trails are more rare.
Next, I choose the parameters I prefer. For our family, I choose the following parameters:
Trail length of under six miles
Elevation gain under 800 feet gain
Easy or Moderate difficulty level
Kid Friendly
This usually narrows the search considerably and then look at the trail options on the maps.  This commonly shows me that the hikes best for us lay allow the main road access points and additional park entrances we might want to incorporate.   It's important also to note that AllTrails has common trail names (especially for shorter hikes), but also includes portions of longer hikes.  The more you play around, you will see, for example, a four mile portion of the a hike that is actually sixteen miles listed as a hike.  This is also helpful for those of us who aren't interested in the longer hike.
The location of the hikes in which you are most interested may also dictate your preferred lodging location.  Once you have an idea of which part of the park you will be most often accessing, do a quick accommodation search again.  Choose a hotel or campground and then route it back to that nearest entrance.  I have found that often accommodations are further away from the entrance than it may seem.  The last thing you want before starting a hike is a two hour drive just to enter the park.
Choose Accommodations & Travel Method
If the change in our travel options as of 2020 are the reason for your increased interest in National Parks, consider how far you might be willing to drive for a visit and whether you need/want to make it a longer road trip with additional stops for your enjoyment/sanity.  On a multi-stop road trip, we try to keep the longest drive days to 8-9 hours.  If we are going to stay somewhere further than that, but for a longer time, we may push it to 10-12 hours.  Much of this depends on preference and tolerance.
If airline travel is an option/requirement for you and you have some lead time, be sure to set up your Google alert to get the best deal possible.  This is also a good way to determine your budget line item and see the sometimes impressive discount that may be available to you if you are willing to travel in the off or shoulder seasons, particularly to parks with heavy winter seasons.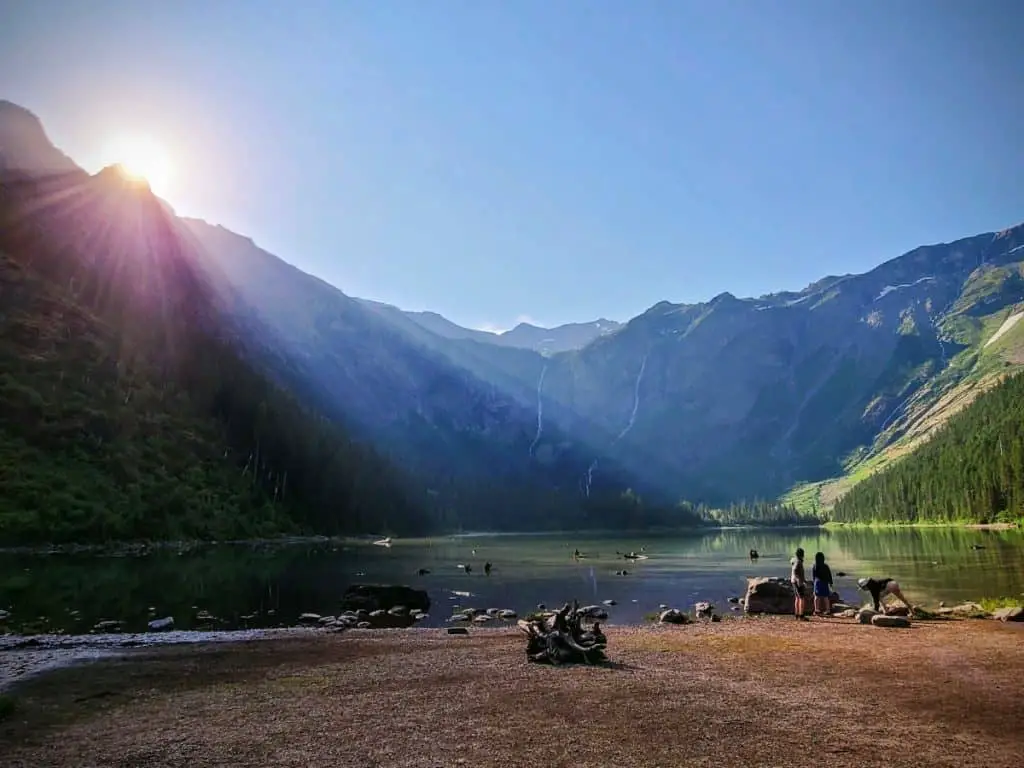 I prefer to book direct when possible, but pull up your favorite hotel booking site.  Then, use a combination of Google maps and Tripadvisor reviews to see the ratings and proximity to other attractions of interest for your accommodation options.  Please keep in mind that the most travelled parks will have limited to no in park accommodations available within a year of your visit.  Last minute booking due to cancellations may pop up if you're willing to try on a daily basis.
If you're planning far enough ahead, you may be able to determine a budget for accommodations that is more flexible.  Remember that most in park accommodations are run by third party entities and the pricing of in park options will reflect the local market and the limited amount of in park options.  Staying in close proximity to the park may be the best bet for your budget. Xanterra operates many of these lodging options and sometimes offers discounts.  You can follow this link to sign up for email updates on the property of your interest.
Identify your Trip Planning Resources
Narrowing down how what hikes and activities will make up your time can be the most daunting part of your trip, particularly in heavy trafficked or difficult to traverse parks.  Getting familiar with or choosing your favorite few resources for information is really helpful. 
TripAdvisor overall can be great for finding the activities outside the park and then the TripAdvisor forums are excellent for searching or posting specific questions or concerns.  In my experience, someone has probably asked the question you are thinking.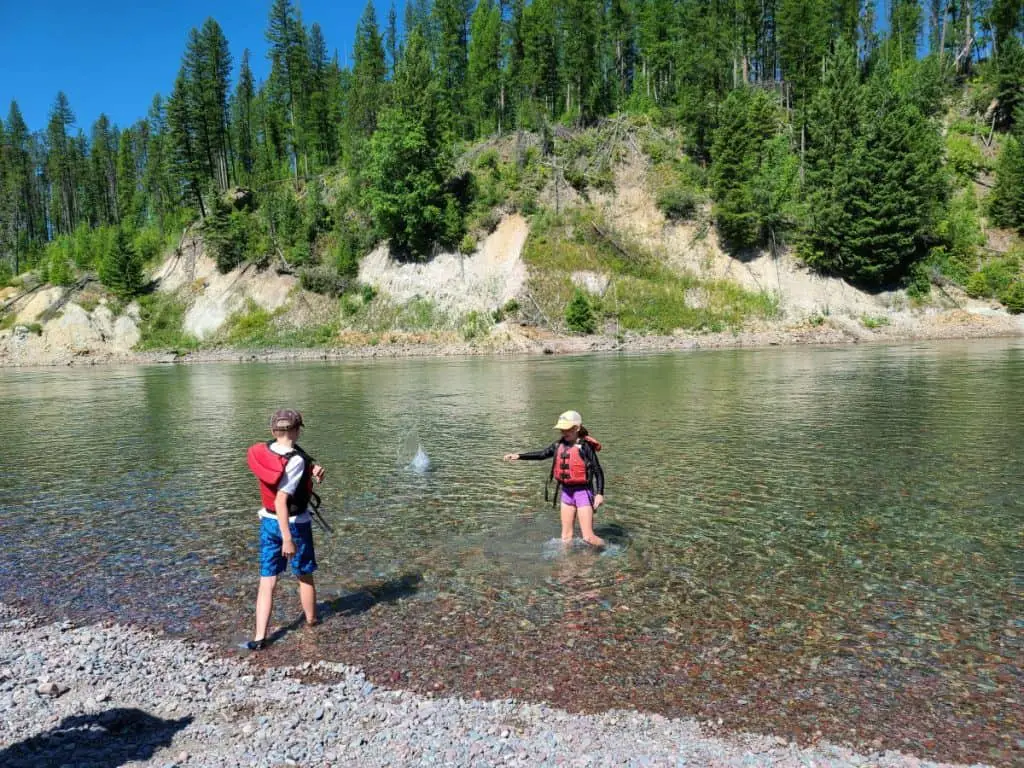 Search Facebook for groups specific to the National Park of interest.  Some parks have very active groups that will make the visit experience feel like you're part of a small family.  We loved seeing the photos posted by other visitors before and after our visit to Glacier National Park earlier this year (Glacier Hiking and Backpacking Group).  It's honestly a great way to relive moments from many vacations long after your visit is over, but in planning, you can learn a LOT of current information about weather conditions, wildlife sightings, and like minded travel experiences.
There are likely websites devoted to the park that are excellent resources.  Some of the busiest or larger parks will have a number that are devoted to hiking and can be a help for you in organizing and getting additional information on your hikes.  Some of my favorites are Hike 734 (which includes Glacier, Rocky Mountains, Olympic, Tetons, Yellowstone and Zion) and Earth Trekkers (personal experiences of some of the US's most impressive hikes with kids).  An easy search will find you sites dedicated to the park of your choice.
Start, of course, with the National Park Service site for your particular park to get the latest information on closures or other important notices.
Narrow Your Priorities
How many days will you have available in the park?  As activities vary widely, the amount you may accomplish in a day will vary as well.  Traveling with kids, I believe two or three activities per day is probably a maximum.   If you have five full days, identify your top maybe 10 things to do and prioritize them.  Consider where the activities are in proximity to one another on the map and how much time and effort each activity requires.  Consider if these activities require additional preparation – such as being dressed for a white water rafting trip – that will impact your planning.  Based on this information, I lay them into the days in a way that make the most logical sense to me.  Are there larger cities in the area that you want to be sure to include in your itinerary?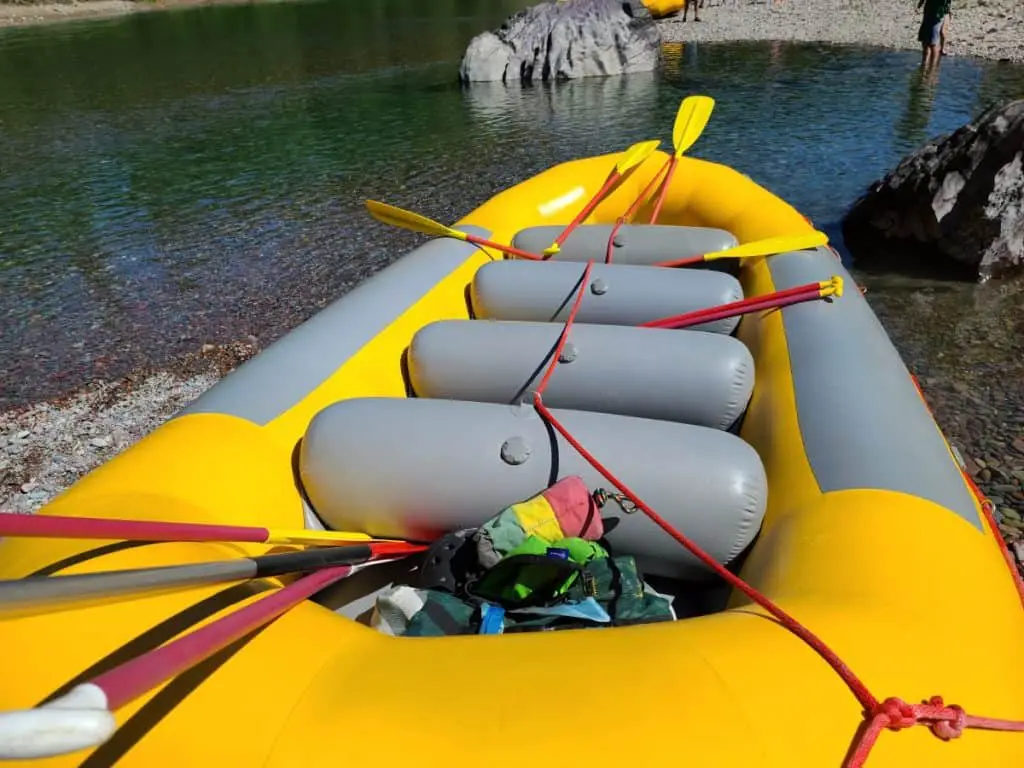 In this step, it is very important to be realistic and set up expectations that will not leave you disappointed.  If you have three activities planned for a day, keep one flexible to cancel.  Assume you will need breaks in the action.  As I mentioned, we max out at five to six miles of hiking so I would only plan for one of these "longer" hikes every few days at most to not turn the kids against us and steal all of the fun.  Be gentle and be surprised, rather than disappointed.
Clean up the details
If you haven't already, make a budget.  You likely have a good idea of your budget when exploring and maybe booking travel method and accommodations.  This should be the largest part of the budget by far, but consider are their more expensive activities such as rafting, guided horseback riding, wildlife tours, or attraction tickets that you want to prioritize?
If you plan to spend a large amount of time in the park, how will your family include meals?  Will packing meals provide a rest break on a hike?  Do you have the tools or appliances you need to make what you desire?  For example, we like to pack quesadillas that we warm up in our hotel microwave in the morning.  Or would your family respond better to a stop at a snack counter or restaurant?
What equipment will you need that you do not already own?  Are you new to this whole outdoor venture?  If so, check out my Hiking gear recommendations.  Otherwise, are there activities that require special clothing or gear – such as bear spray – that you might need to pick up?  The Tripadvisor travel forums are a great resource if you need to rent anything locally during your visit.
Happy Planning!
I hope these steps help reduce the overwhelm of discovering a new National Park with your family.  Enjoy the experience and I hope you discover a special place your family will always remember!
For quick suggestions of where to stay or eat at several National Parks, Sites or Monuments, visit my Optimal Travel Guide featuring one of these locations around the United States.