When discussing our family travels, I often hear, "I wouldn't know where to start". This is completely understandable and why travel professionals exist.  If you have felt overwhelmed even by the idea of planning an international trip for your family, let alone planning it, let me set you off in the right direction with some questions.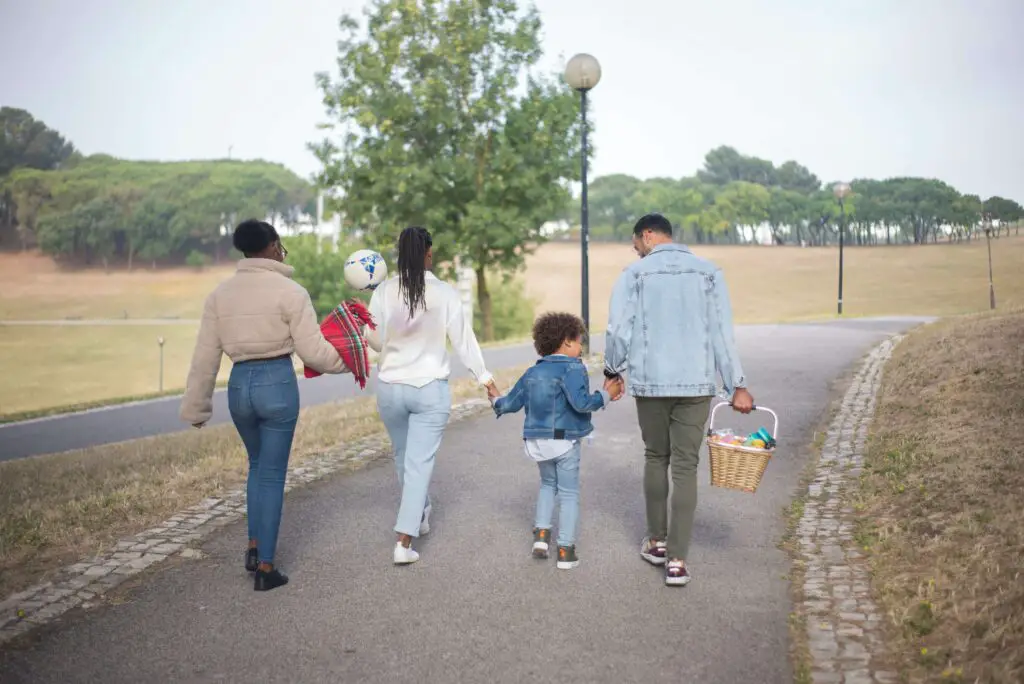 I should also specify that most of this information is referring to traveling to a different continent versus a vacation from the US to Mexico.  Some of the same questions will apply, but in many ways, planning the latter trip is no different than planning a trip within the United States.  These are meant to provide direction in filtering and isolating your travel "direction" (pun intended).
Each step could potentially funnel down options to the point that you do not need to continue with the list.
Questions to Ask Your When Planning Your First International Family Trip:
Why do we want to go on this trip?
What is my required comfort level?
How much time do I have available?
What is my budget?
What do we want to see/do to make this the trip complete?
What are the country requirements for travel?
Dig into the details
Why do we want to go on this trip?
If you have a very specific reason, such as wanting to visit the Eiffel Tower or extending travel after a family wedding in Delhi, you have your answer.  If you more generally want to expand your family's perspective on the world, experience another culture or explore a niche type of travel (adventure, culinary, etc.) somewhere else in the world, this question requires further examination.
As parents of young children, this is probably an adult conversation about your hopes and expectations for traveling beyond your current boundaries.  With older kids (depending on maturity), opening the planning discussion early and together may provide insight you hadn't considered.  Excited young travelers make for better travel companions too.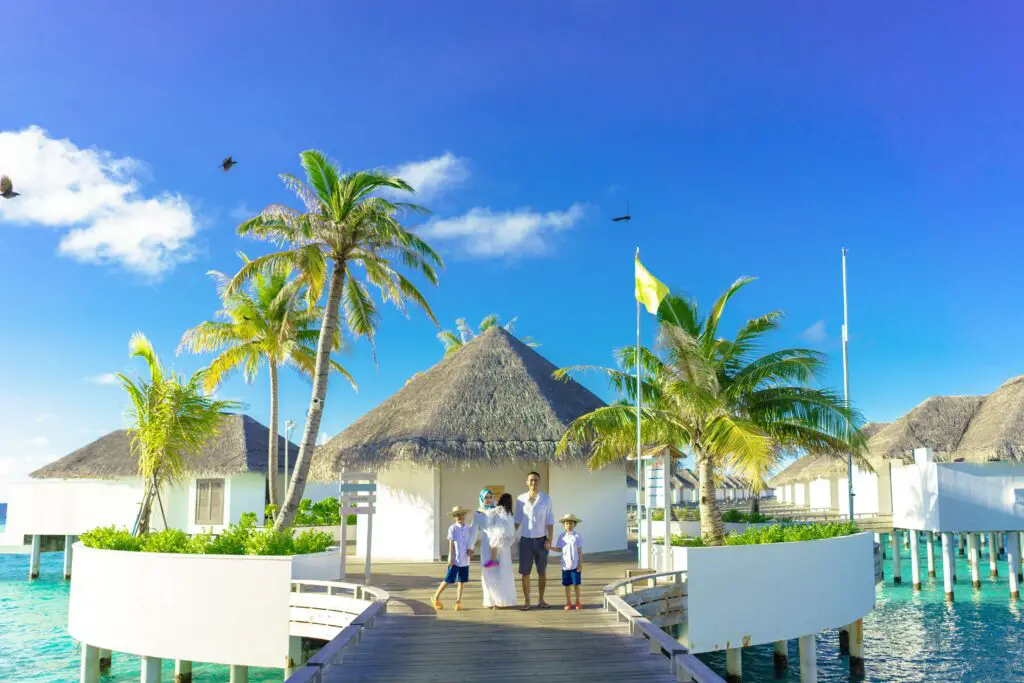 I cannot answer this question for you, but I can give you some examples of why my family started and continues to travel abroad. It started with a desire before we had kids to connect to a place from which many of my ancestors came (Ireland). It expanded with kids to continue to see places we had always heard so much about, but didn't have first hand experience (Italy, France, Spain) and to encourage my parents to have these experiences at this phase of their life.  It continues because travel has truly changed our understanding of the world.  We often discuss our much smaller the world feels as we meet more people with different backgrounds and stories.  We want our kids to be unafraid to venture further than our borders and create a desire for the unknown.  As Americans, we also think it is important to learn how we are perceived first hand and have important conversations with people about world topics.  Those are just our "whys"; what are yours?
What is my required comfort level?
Comfort level refers to several different categories including language, accommodations, flights, food openness or sensitivities, political climate, and access to health services.  The way you travel domestically may provide some of these answers to you.  However, it is very easy to lean toward the most comfortable (and thereby restrictive and expensive) options in most of these categories.  Try to approach each category with as much tolerance as you believe realistic for your family.
Language: If you do not speak another language fluently, fear not! If you are willing to put these fears at ease, you will find most places that receive a good number of tourists, many people will speak English and be more than happy to help you. If this is an area of particular concern, feel free to begin your travels in a predominately English speaking country.  Just known that Google translate will help you and with very few phrases, most anyone will transition to English or at least show you what you need.  This is also where hiring day guides or going on organized location tours can help as you can request an English speaking guide to ensure your confidence.
Accommodations: In order to know your options, you must consider the size of your party.  Families with four or less members have more flexibility in hotel options in most places. You may see family rooms that offer more space as well.  Although many affordable US hotels are not as concerned with how many family members are in a room; this is not as well accommodated elsewhere in the world.  Because we are a family of five and I like to be able to prepare meals and do laundry, we often stay in rental apartments or houses.  If security concerns you, a hotel provides another layer of comfort with staffing.  You can also look for rentals with secure entrances and/or are managed by onsite owners or management companies that are available 24/7.  Location and budget will also play a role in this decision.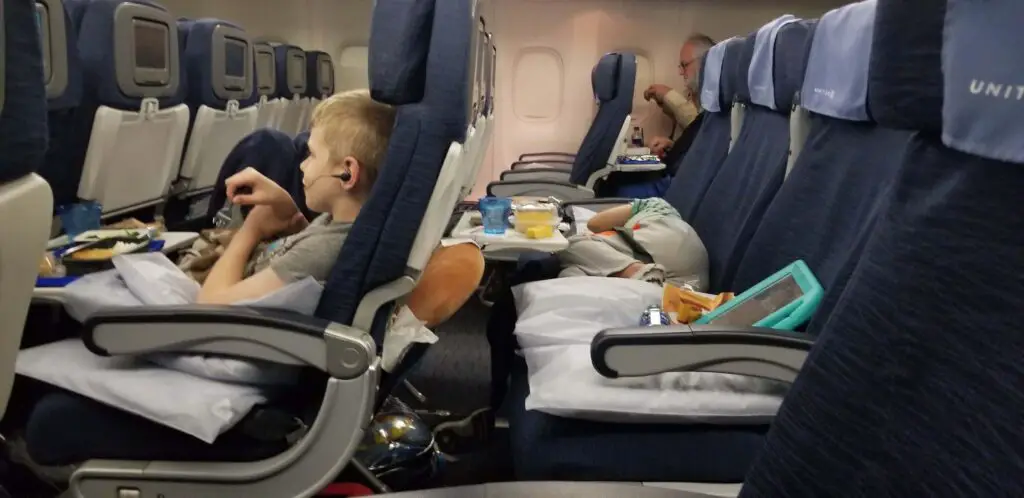 Flights: Unless budget is not a concern, your flexibility in flight comfort will likely determine how big a part of your life international travel will be.  I am a huge fan of travel hacking, use points and miles, and getting flight deals when possible, but we have never used any of those benefits to fly our family business or first class.  Even our longest flights (16 hours) was not that uncomfortable that I would preferred to triple or more the cost to fly.  That is my humble opinion, but determining your comfort level will help you in your choices.
Food Openness/Sensitivities: Food sensitivities or allergies can be challenging for travelers.  In our modern world, many metropolitan cities have websites or even apps to tell you where to find what you need.  Of course, keeping a travel party member healthy will be a big determinant of enjoying your time.  Many countries have far healthier foods with less preservatives than Americans are used to encountering so you may be surprised with a little research whether your need can be accommodated.  Likewise, a very picky eater can induce challenges.  I have one of those and honestly, sometimes he survives on sub-par "junk" foods when he does not care for the options. Often, we are able to find his favorites from a grocery store or ask for some level of modification in restaurants across the four continents in which he has traveled.
Political Climate: Obvious current unrest is probably not something anyone wants encounter on their travels.  I mention this because the system of warnings by the US State Department can be intimidating and often inflated. It is important to understand there is more to that system than we might assume.  If you want to go somewhere that does not have threat of war or other crisis, do your own research by visiting travel boards or Facebook groups where citizens and recent travelers will provide additional insight.  Go with your gut and whoever you feel comfortable with taking advice to make the best decision for your family.
Access to Health Services: This is another area as parents with which we can get very concerned.  We always purchase a travel health insurance policy for big international trips.  We have (knock on wood) not yet needed to use it.  You may also want to do a quick search of how health care works in that country and how non-citizens are received for emergency services or walk in clinics.  If you or your family member takes a prescription or OTC medicine, can you take it with you or will you run out during that time? Is your medication allowed to enter the county? These are quick searches, but ones that will provide additional comfort in deciding whether the destination is right for you.
How much time do I have available?
The answer to this question is typically straight forward when traveling as a family. Most families are taking advantage of a break in the school calendar.  Nonetheless, it's essential to moving forward with budgeting.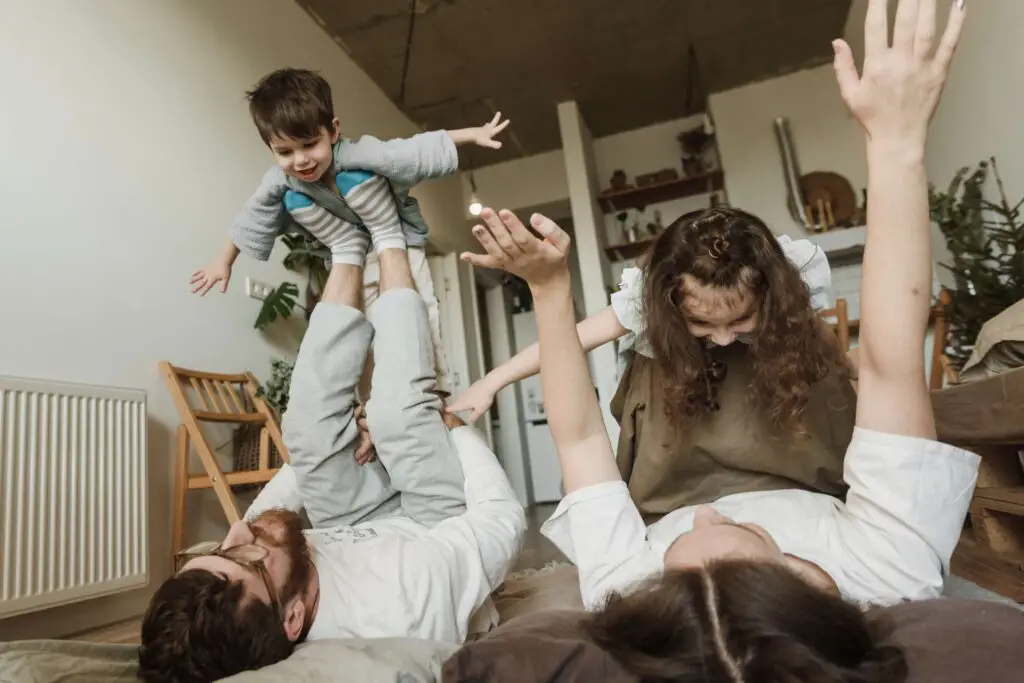 If you are working with a week break from school and have the flexibility of time for the adults, I humbly suggest you consider an extra day or more.  We have added days to weeks to those breaks and have received positive responses from teachers and administrators. Our kids have kept journals to share along with photos to positive reviews and easily made up any required work before, during or after.  This can be a bit more complicated to organize if there are several teachers involved in your child's day, as in upper grades.  Check out my message templates for teacher and administrators to communicate your absence here.
What is my budget?
This is usually one of the biggest indicators in your decision making.  The answers you came up with regarding comfort level get tested when putting numbers to those categories.  This is also where the quantity of family members may greatly force budget – the number of flights or accommodation space can eat up a budget quickly.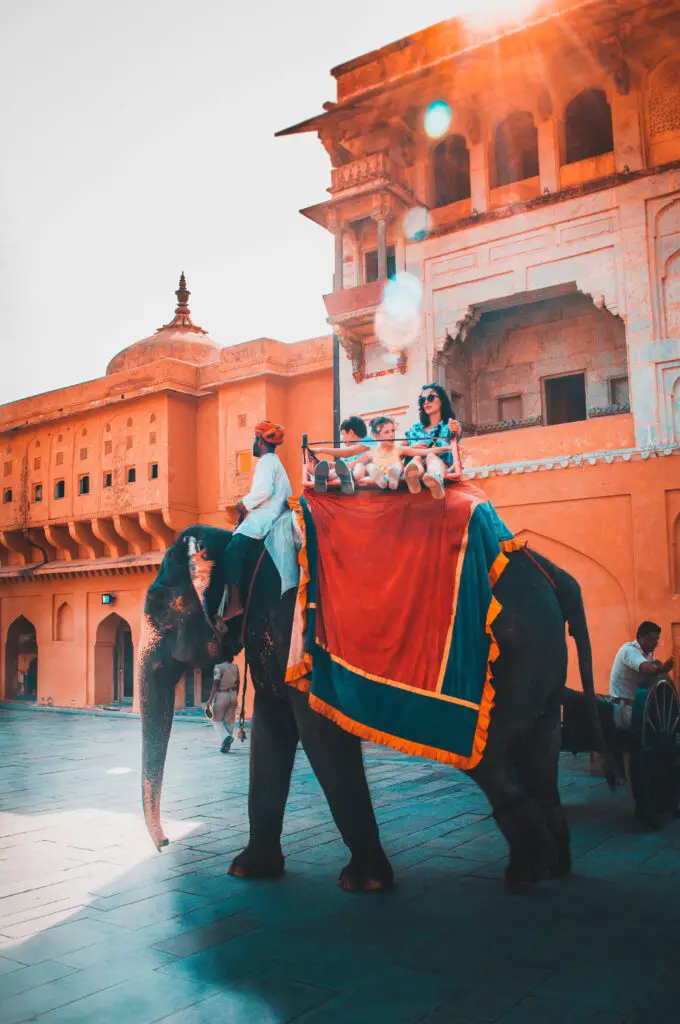 If you are considering a guided trip, a cruise, or some other manner of traveling that provides a nearly all inclusive cost, finding out whether it fits the budget usually requires a quick web search.  If you're comparing a handful of different countries, start by comparing flight prices at the desired time to get an idea of the cost and whether is cost prohibitive.
This might also be the point where you consider locations that are in their "shoulder season" to get more for your money.  We have visited several European countries in March for great flight prices and more affordable apartment rentals to enjoy moderate weather and smaller crowds.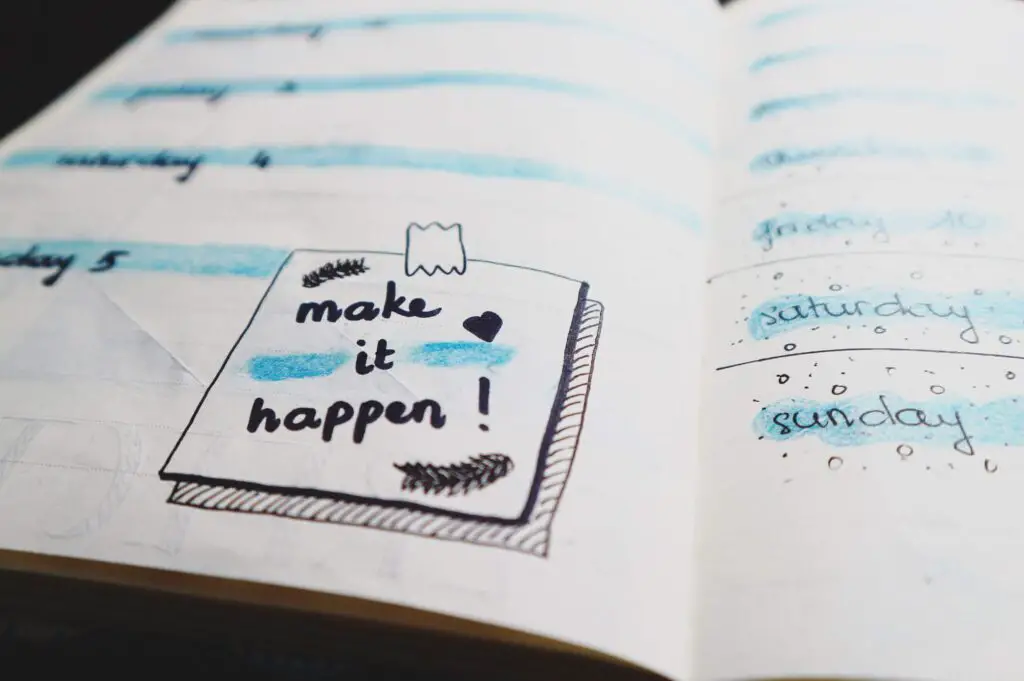 Pull up a handful of accommodations (hotels or rentals) that seem to be in your comfort level in your preferred destinations.  Add that cost and flights.  In my experience, this comprising about 55-70% of your trip cost with some variables related to family size, inordinate discounts, etc.
As you proceed in breaking down your budget for your specific destination, visit my planning a budget step by step article and ways to plan discount activities article.
What do we want to see/do to make this the trip complete?
At this point, you are likely down to just a few options.  This question can mean different things for different situations.  Sometimes seeing one or two large, storied European cities is the goal of the trip.  Other times, it is an experience – white water rafting, riding trains through the Alps, visiting the Great Wall – that defines a trip. I have planned trips to see two or three different parts of a particular country to get a better understanding of the landscape, people and food.  If you have set some limitations on time or budget that don't allow you to get the full trip you imagine, perhaps that is not the best choice.
Making this decision might require studying a map, looking up prices for travel between cities, or comparing guides for a special experience.
What are the country requirements for travel?
Once your narrowed even more, it's time to view the requirements for Visa, vaccinations, passport status, evidence of accommodation and entry paperwork.  This is a minimal amount of research, but as we have learned recently during the pandemic, this information is subject to change.  Be sure that you continue to verify this information as you move closer to the travel timeframe.  Here are a few sites to start with:
Traveler's Health Vaccine Recommendations
There are less than twenty countries and territories that do NOT requires a passport for U.S. Citizens, but you should double check your destination.  After verifying the requirement, search "Passport status requirement to enter country of choice"  Countries differ in the amount of days or months required on your passport eligibility to enter the country.
Next search "entry requirement for country of choice" and refer to the sites from that destination's government (usually ending in a different domain name extension). This will inform you whether you need to provide evidence of your accommodation reservation, evidence of return airplane ticket, a general entry form, evidence of vaccines or testing, etc.
Dig into the details
This is where the planning gets really fun.  To make sure you book the right flights, start by reading some message boards, studying itineraries of travel companies that visit this country, and watching some YouTube travel videos.  This is a great way to learn of places and activities you didn't realize would become important as you dig deeper.  This also tells you if you need to book arrival and departure in different cities (aka open jaw flight).  Once, you have a general outlook, book the flights.  If you have several months, set up a Google Flights monitor to track prices to ensure you get the best option.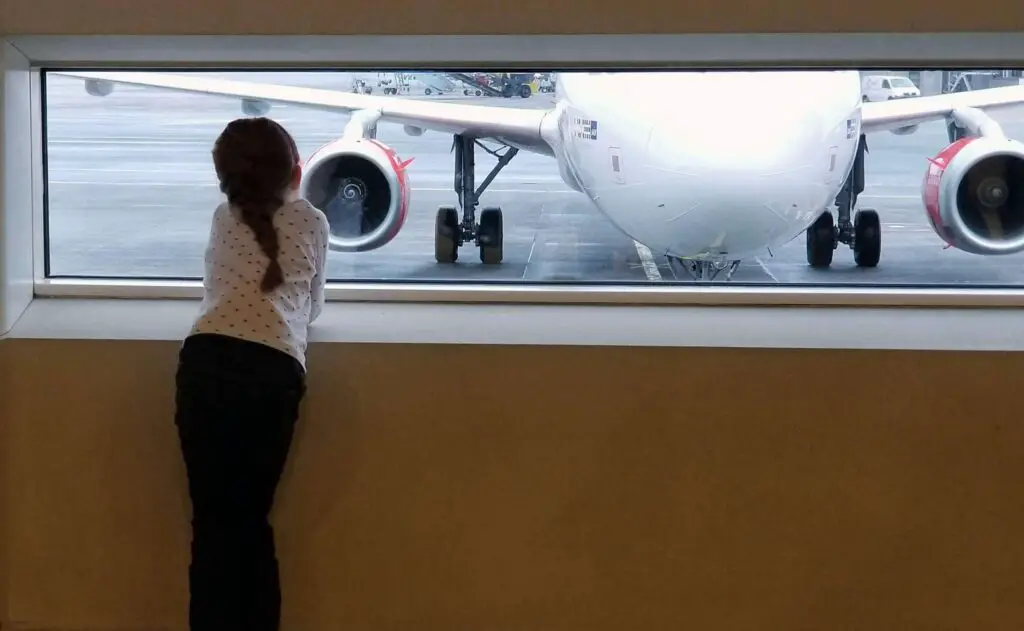 Next, you will want to focus on the accommodations.  The first question is where do I want to be located.  In larger cities, trying to triangulate by activities makes sense, but also looking at proximity to public transit (if you will be using it), green space, restaurants, etc. may help you decide.  The reviews and ratings on hotels and rentals will give you an idea of the neighborhood vibe.  How close accommodations are to major attractions will drive up the price so consider whether this is essential for your planning.
Sprinkling activities and events into your itinerary should come next.  Make sure to give yourself time in the schedule for down time and transition between locations.
Activities can help you identify restaurants, shopping or other add-ons to identify in advance.  Booking or planning how you will transfer from airports to accommodations and what type of transportation you will use during your trip is an important planning and budget consideration as well.
We slipped right into planning from the original big question.  What an exciting adventure your about to plan and have with your family!  Let me know if you have any questions about anything I have said here.