Once you have settled on a destination for your next adventure, you will likely focus on the flights and accommodations, as these can be overwhelming expenses.  Perhaps there is an event for which you are traveling or family you want to visit that drives the trip. After these big items are settled, how can you create a great trip without breaking the bank on activities?  Certainly laying out itineraries and fear of missing something important are among the top concerns I see with friends and in travel group posts.  Let's talk about how you can have a fun vacation while feeling like you're getting a great deal by using the following resources:
Discount Travel Websites
Coupon E-commerce Sites
Travel Experience Sites
Pricing Variation
Free for Kids Options
Volunteering as an Experience
Free Activities
Other Web Resources
Discount Travel Websites
You have probably used these sites to search for hotels and flights, but have you noticed the activities portion of your favorite Discount Travel Websites?
Travelzoo Things to Do is in the main menu of the page.  There is a Family Favorites section within the Things To Do.  The page defaults to your current area, but you can search by location and month.  Most of the deals found on Travelzoo are discounted admission or packages of services.
Klook was established in 2014 and is a travel site offering a wide variety of travel services.  The Klook Experiences offers discounted activities and tours based on your geographic search.
Coupon E-commerce Sites
Groupon is a great spot for finding deals local to the area you will be visiting.  Groupon is a good spot to find activities, meal discounts, discounts on fitness (golf, workout locations), and more. There are several national ads in the initial search results, but you can switch to map view to eliminate most of these.  You can also narrow down by "things to do" and then also "kids activities" to find family friendly options.  You will also find if you click on a specific listing, there may be an additional discount available at checkout (i.e. 20% off if you spend $50 or more).  Just to save you time, Living Social and Groupon are both part of Groupon and have generally the same information.
Restaurant.com is a great way to find coupons on a meal at your destination. Be sure to read the details of the offer before purchasing.
Travel Experience Sites
The competition within travel experience sites has increased steadily in the last few years.  With the challenges of the pandemic, many tour operators are being creative in their pricing and tour set ups.  It's worth considering a few details when choosing which travel experience site to utilize.  Why use these travel experience sites?  Planning ahead with these sites makes travelers aware of experiences you won't find on-the-fly while traveling.  The ability to compare offerings helps the traveler control their cost experience.
Viator, owned by Trip Advisor, allows listings by tour operators without identifying the tour company.  The details offered on a particular experience varies widely depending on how well the Viator form is completed.  You can see reviews from guests who have purchased the experience through Viator.  Viator is currently offering up to 24 hours in advance cancellation and Book Now, Pay Later options which allow for the most flexibility.  Viator has also made announcements it will promote "higher quality tour guides" (those with better quality listings) to make them more highly visible to buyers.  They will then begin charging a per listing fee to operators meaning smaller, possibly discount operators may be less likely to list on Viator.  Viator is a third party booking system who will connect you to the tour operator after purchase and has been doing so since 1999.
AirBnB Experiences was launched in 2016 after the site had become well known for providing accommodations.  Like the accommodations listings, tour offerings in Experiences can feel more personal and direct.  This can even be the case when the listings are made by bigger tour companies, as AirBnB requires the listing be in the name of an individual.  Like Viator, the listing quality can vary by how much the operator includes.  Travelers can view reviews made by direct users of the tour operator. To find an experience, enter the destination city and choose Experiences in the options instead of Stays.
Get Your Guide offers a mixture of discount tickets, group tours, and private tours.  Get Your Guide is also a third party site (not offering their own tours or activities), but it feels a bit more of a mash up between the "Travel Experience Sites" and the "Discount Travel Sites" if you're looking for a quick search of both.  Get Your Guide, like many other sites, has much more diverse offerings in large metropolitan areas.
Peek is a third party site that shows almost exclusively private tour opportunities.  Their intention is to only include the highest quality tour operators.  You will see a rating system and specific reviews from activity participants.  One additional perk from the Peek website are their "Tastemaker Perfect Days".  These are available in major markets.  Here is an example for New York City
City Unscripted is a favorite tour company of mine.  They have established tours in many metropolitan areas around the world and fill in individual guides as needed.  Their local guides may be passionate locals or licensed tour guides.  Although tours are outlined, once you choose a tour, they give you license to make requests, add or reduce the length of the tour, etc.  They are exceptionally flexible and all of my dealings with them have been superb.  They deal in small groups which is perfect for a family wanting a private tour with the ultimate flexibility.
Pricing Variation
It makes great sense that tours, attractions and events would offer discounted pricing for parts of the day, week, or year that are less busy.  This is something we see on the "off peak" or "shoulder season" for accommodations on a regular basis, but the same thing applies for activities in some cases.  This might appear on the website as a deal or one of the bargain sites listed above.  I personally feel I'm getting more value with mid-week activities because the attractions are less busy and thereby more enjoyable to stay longer.  Disney and other theme parks have adopted this "demand based pricing" in recent years rewarding those who are flexible to come at less popular times or willing to enjoy slightly cooler weather.  You can view pricing calendars like these (link) on the web for different theme parks to choose the best value for your family.
Free for Kids Options
Taking advantage of some "free" options for kids when you purchase adult access can soften the blow of the price tag, especially if you were used to traveling without kids for a period of time.
Some companies like City Unscripted price the tour per adult included in the booking allowing children to tag along for free.  When additional entry fees or food are involved in the tour, tour participants just pay those as needed.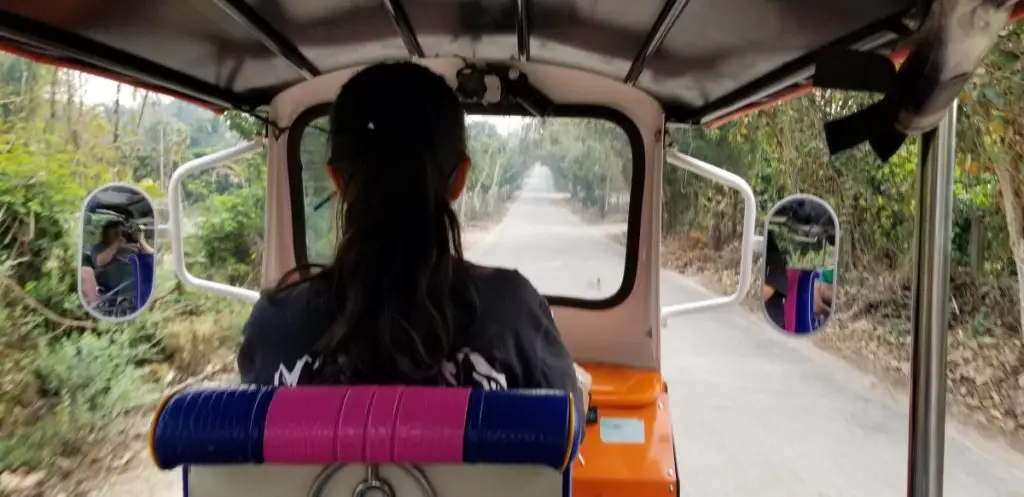 Some ski resorts in the United States offer free lift passes or even season passes to kids 12 and under.  Check out this list from Trip Savvy of US resorts currently offering free skiing for kids.
Although restaurant policies are always changing and should be verified, many restaurant chains large and small offer a Kids Eat Free day per week.  Wallet Hacks (link) has rounded up a substantial list of both national and regional restaurants offering some type of kids eat free policy.
Free admission days are widely available around the United States.  A quick Google search will reveal whether there are free days coming up at your desired location.  Here are few example lists: Los Angeles & Orange County, Chicago Museums, and New York City.
Cheapism blogged about dozens of surprisingly free attractions available around the US including places like the St. Louis Science Center and Lincoln Park Zoo (Chicago).  Just remember these free attractions often have lots of enticing gift shops, snack options and entertainment extras.
Volunteering as an Experience
Including volunteerism as a part or the purpose of your vacation can be a really special experience.  Volunteer organizations offer family opportunities; just be sure to check what ages are acceptable as it relates to the tasks involved.
Have you heard of Pacific Coast Trail that runs from Mexico to Canada along the Western US Coast?  The book and movie, Wild, features one woman's journey traveling the PCT.  The Pacific Crest Trail Association schedules a variety of volunteer projects for which you can apply.  Details of the job indicate what ages would be most appropriate and their FAQs give more details on how families with teens and sometimes younger may get involved.  Coordinating a trip around this free volunteer experience offers proximity to the many beautiful destinations along the California, Oregon and Washington coast.
There are several volunteer opportunity company and organizations that allow families to both visit a new destination and spend part of their time volunteering.  In some cases, the savings is simply in not spending money on activities and creating a richness to the whole experience.  These often have a cost to apply and participate, but are worthy of comparison to create a life long memory and adventure.  Here are a few of these organizations: GVI, Sierra Club, and Global Volunteers.
Maybe organic farming is most appealing to your family.  Visit the WWOOF (World Wide Opportunities on Organic Farming) to find a farm opportunity across the world.  To be a WWOOFer, you must apply for an annual members ($65 for families).  You can choose the part of the world you are interested in and then in the search criteria, choose WWOOFing with Children to find locations open to families.  WWOOFers get a farm life experience and work day for free room and board.  Read the details of each profile to see if they type of work needed works for your family.
For various types of volunteer opportunities, visit Workaway.  Like other mentioned organizations, single parents or couples can apply and list their minor children in the description for their annual membership.  You can view the host and type of opportunities before applying.  In the description for each host, they have marked whether or not they can accommodate families as well as the type and amount of work needed.
You can also create your own volunteer opportunity by searching in the area you plan to visit.  One example is Doing Good Together which lists opportunities in the Twin Cities area.  Best Friends No Kill Animal Sanctuary has locations in Los Angeles, Salt Lake City, Atlanta, Houston, and NYC  Give Kids the World Village offers family opportunities that could be incorporated into a visit to the Orlando area theme parks.  There are opportunities all over the globe, it's just a matter of finding the right fit for your family.
Free Activities
Of course, never forget the many free activities that can bring your family hours of fun.  I usually begin with a map search of the area we plan to visit to see what large green spaces might exist and check out the website of those local or state parks.  Have you tried geocaching?  It's a fun activity to keep kids interested in green spaces even when there is no playground or attraction.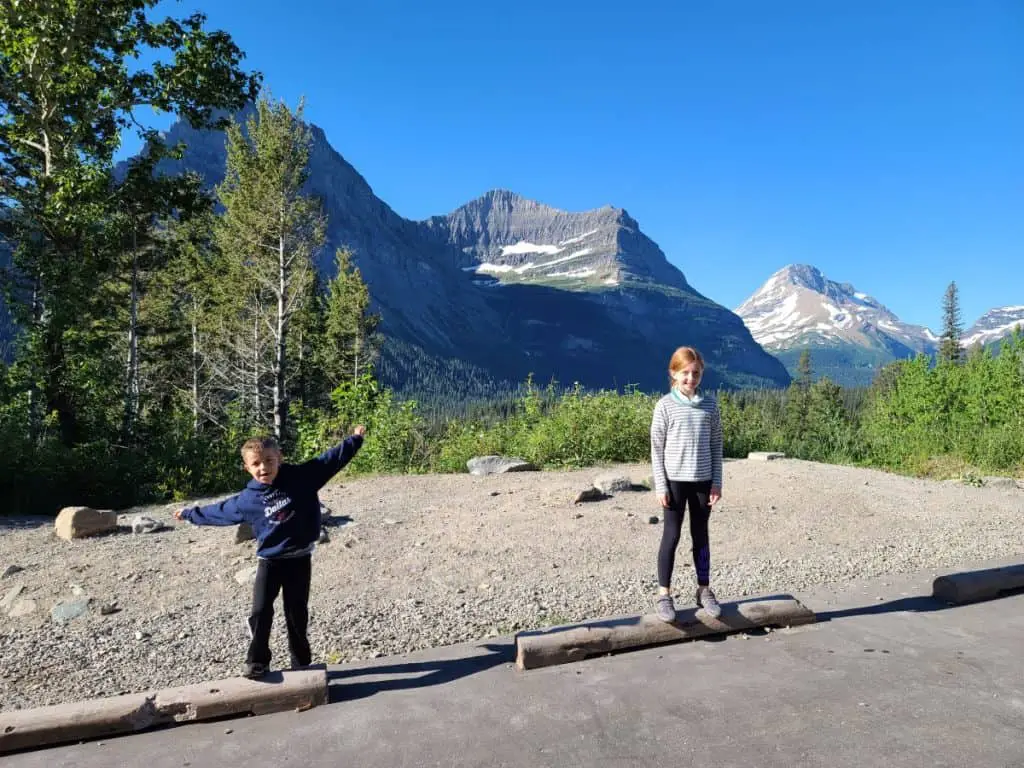 Speaking of parks, a visit to a national park is such an awesome opportunity to challenge your family and appreciate all of the beauty found in our home country.  Use apps like AllTrails to determine what hikes might be appropriate for your kids.  Check out my suggested itinerary for our favorite national park, Glacier National Park.
Whenever you visit a new place, do a quick search for "trails of …" and you will often find a trail system that connects parks, bike paths, and outdoor attractions you can incorporate into your itinerary.  Examples would be these from San Diego County,  Indianapolis, and  Southeast Michigan Trail Explorer.  You don't have to be a serious hiker to find beautiful views for your family.
Never underestimate the "Free Walking Tour".  Seriously, search this or "self guided tour" for your destination to find an option for the first day of your visit.  If you are taking a guided tour, plan to offer a tip.  This is an awesome way to get introduced to the city by a local or through your own self guided audio tour.  Aside from city specific offerings, websites like Showaround and Free Tours by Foot offer free guided tours in many cities around the world.
Also, I encourage you to always search for a list of "Free Things To Do with Kids" in your destination.  Most cities with a travel organization or travel magazine/blog have created this list.  Here are a few examples:  Memphis, Oklahoma City, and Omaha.
Other Web Resources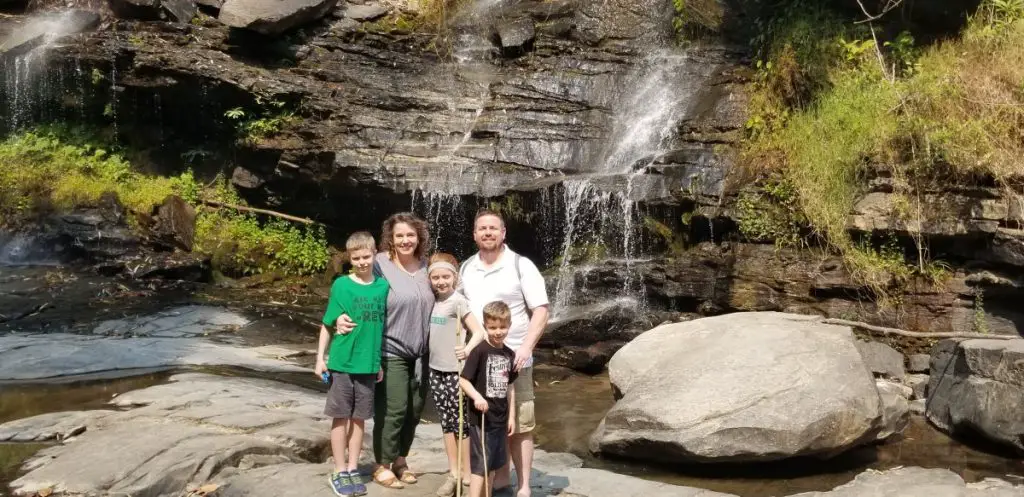 Do you use a web browser extension such as Honey to find discount codes?  Before you check out, it scans several promo codes to see if any offer you a discount.  This often comes up when I'm purchasing tickets for an activity.  Some websites even give you back "Honey Gold" which has allowed me to get multiple small ($5-10) gift cards.  I've been shocked by 15-20% off codes when I wouldn't otherwise have expected any discount was available.
Not a family activity exactly, but if your family likes to eat, use Roaming Hunger to locate where food truck vendors will be popping up in your destination. Visiting a food truck park or event can become both hunger satisfying and entertaining.
Don't forget to print ahead or download tickets as this is almost always a cost savings over purchasing at the attraction.
Wishing you a Great Deal and an Awesome Vacation!
What are your vacation activity "deal finding" tips?  Share below to tell me what I've missed!