What's your travel budgeting style?  Do you make or commit to plans before determining the total cost?  Do you save for months to make sure your travel doesn't impact your day to day lifestyle?  Do you always find yourself surprised after a trip at the extra expenses?  Most of us have found ourselves in these situations at different phases of our lives.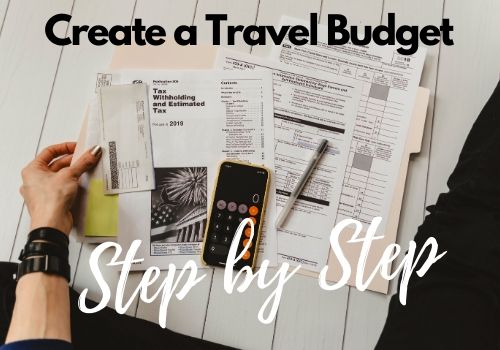 We can be confident of what we will spend on a trip, small or large, with the amount of information available to us.  Take a look at the step by step approach that I use to budget for travel, especially for larger trips, to remove the unknowns and eliminate stress over money while enjoying travel.
Steps to Create Travel Budget:
What Can I Afford?
Travel Style
Big Expenses
Considering Flights
Choosing Accommodations
Food Budget
Entertainment Budget
Additional Transportation
Preparatory Expenses
Souvenirs and Gifts
Walk Through Budget Items
Margin of Error
Budgeting & Travel Savings Tools
Although this list may be more steps than you have considered previously, many of these items will be quick to check off.  For more substantial travel, considering these may be the difference in the length or feasibility of your trip.
When setting your travel budget, you may wonder 'how much of my trip budget should I spend on flights', for example.  Unfortunately, there are no tools or set numbers that define these percentages.  Since the cost of living, distance of flights, comfort expectations and travel style vary so widely, working through these steps is by far the more realistic way to plan a travel budget.
Let's simplify the process and get your next travel on the calendar.
What Can I Afford?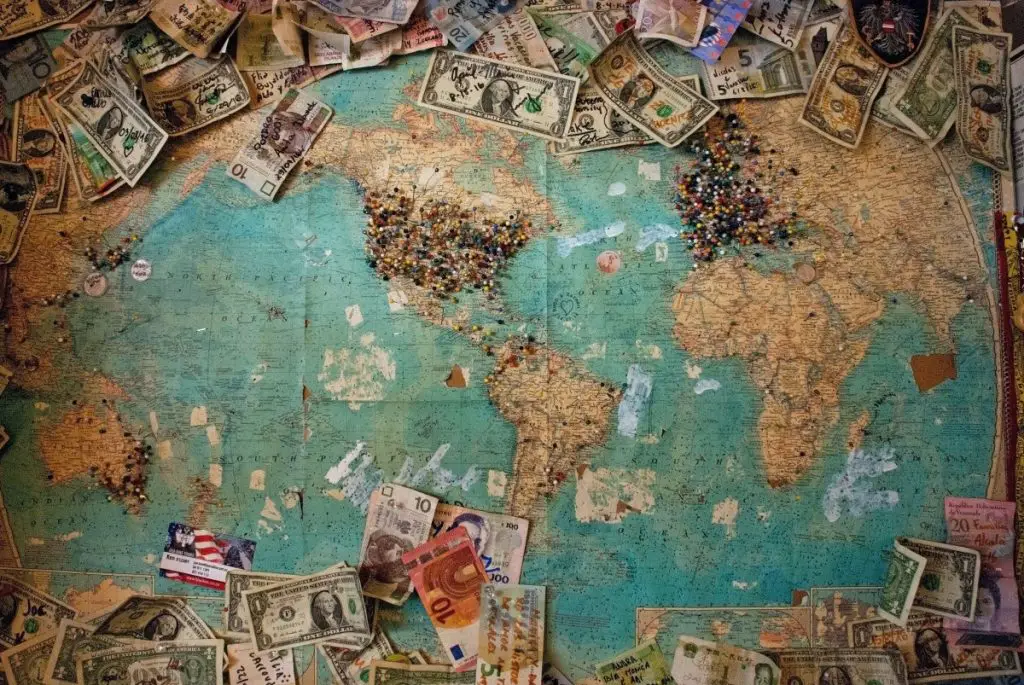 This sounds like a very big variable in travel planning, but I truly believe it is more of a travel philosophy question.  Although travel is a privilege, affordability is a consideration of your travel expectations.
Is it more important for you to travel on a certain frequency than the variety of destinations?
Is taking a substantial trip to a new country more important than the frequency of travel?
Are you a family that wants to take a spring break and summer trip and are backing into a budget for each?
These are the questions of affordability.  I would be willing to put a major trip on some delay in order to make it feasible rather than visit the same destination because of its affordability.  I also highly value frequent travel.  Certainly, there are trade offs in choosing destinations.
If you are feeling unsure of your purpose for travel, check out this post called 10 Powerful Reasons Why People Travel.
Considering the purpose of your travel may help you answer these questions as well.  If your goal is to plan your twice annual family trips over breaks, consider what do you want your family members' take away from these trips to be?  If your purpose is to see unique places and learn about new cultures, maybe you are willing to plan further out to reach this goal.  If you are someone who just needs to get and go every other month, flexibility and stay vigilant on travel deals and opportunities with this budget template in mind can be the key to making your travel goal.
Travel Style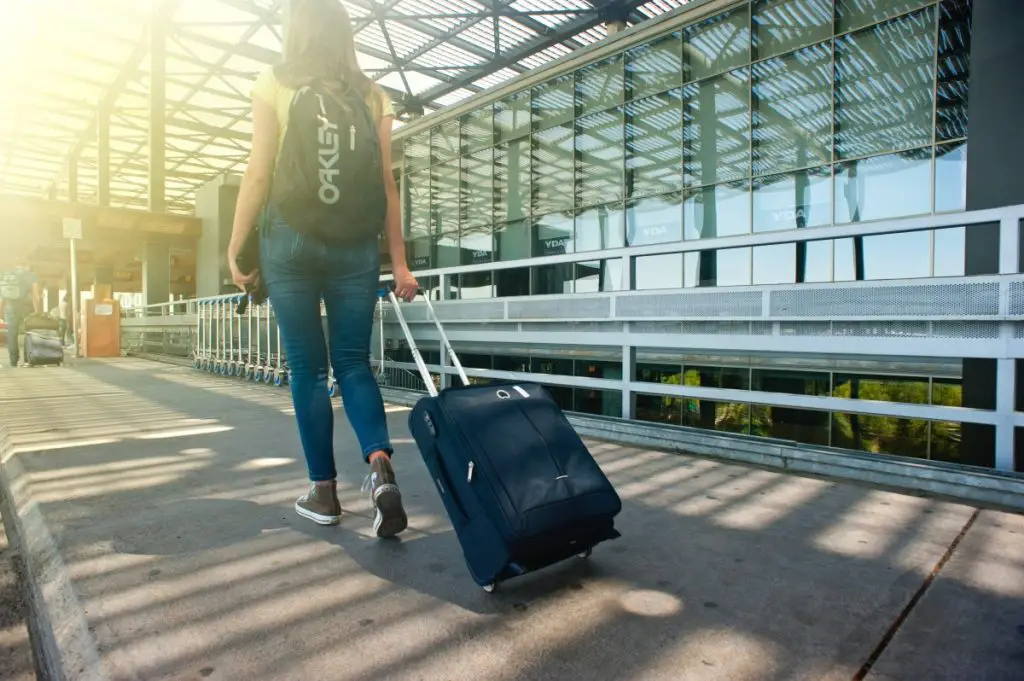 After considering why you are traveling and how it relates to what you can afford, the next consideration is getting honest with yourself about your travel style.  There are a variety of ways that travel can be more or less affordable.
Are you willing to consider volunteer travel?  In some cases, this can reduce your travel budget because your accommodations are included in the cost and food and entertainment because less of a consideration.  Here are a few volunteer family travel options to consider: GVI, Sierra Club, and Global Volunteers.
Will you only be comfortable in a new country on a group tour?  If so, there are some companies that will provide cost savings on transportation for you, but the majority are creating time savings and convenience which comes with a higher price tag.  If you are open to considering planning your own travel in a new place, you can look at group travel itineraries as a guide for where to start on destinations.  Or if you are traveling with a large group, you may be able to pool resources to find cost savings for transportation and accommodations.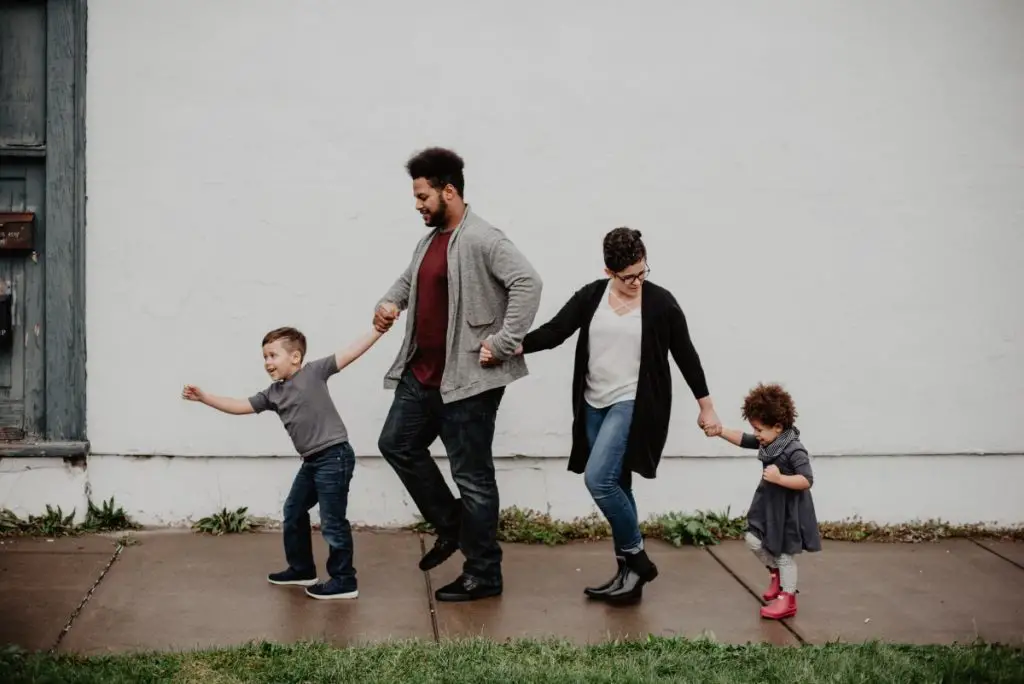 A large cost impacting consideration is your standard for flights and accommodations.  If you know you won't be happy in coach seats or at something less than a five star hotel, you're probably not reading this (just kidding).  Maybe you're trying to plan a five star anniversary trip and need to be sure to cover all of the expenses.  Or if you have an attitude of anything goes as long as your family is safe and together, you can open the door to budget possibilities.  For me, this process usually starts with some expectation and may evolve as I view the accommodation options – if I can get more for less or the budget I had hoped for doesn't meet my comfort and safety expectation.
For family travel, the number of people in your party can make a big difference in the style of accommodations that will work for you and, of course, the overall budget.  Are you willing to have a child or two sleep on the floor of a hotel room (or in your bed) or do you require separate bedrooms for everyone?  There is obviously a lot of room in between these options, but every family is different in terms of what is an expectation for comfort and sleeping arrangement.
How flexible can you be?  Do you feel limited to schools breaks or by a job that requires more focus during a particular season of the year?  Family and flexibility may seem unrelated for many travelers, but there are many ways that flexibility makes travel more feasible from deal saving subscription services to off season travel.
Big Expenses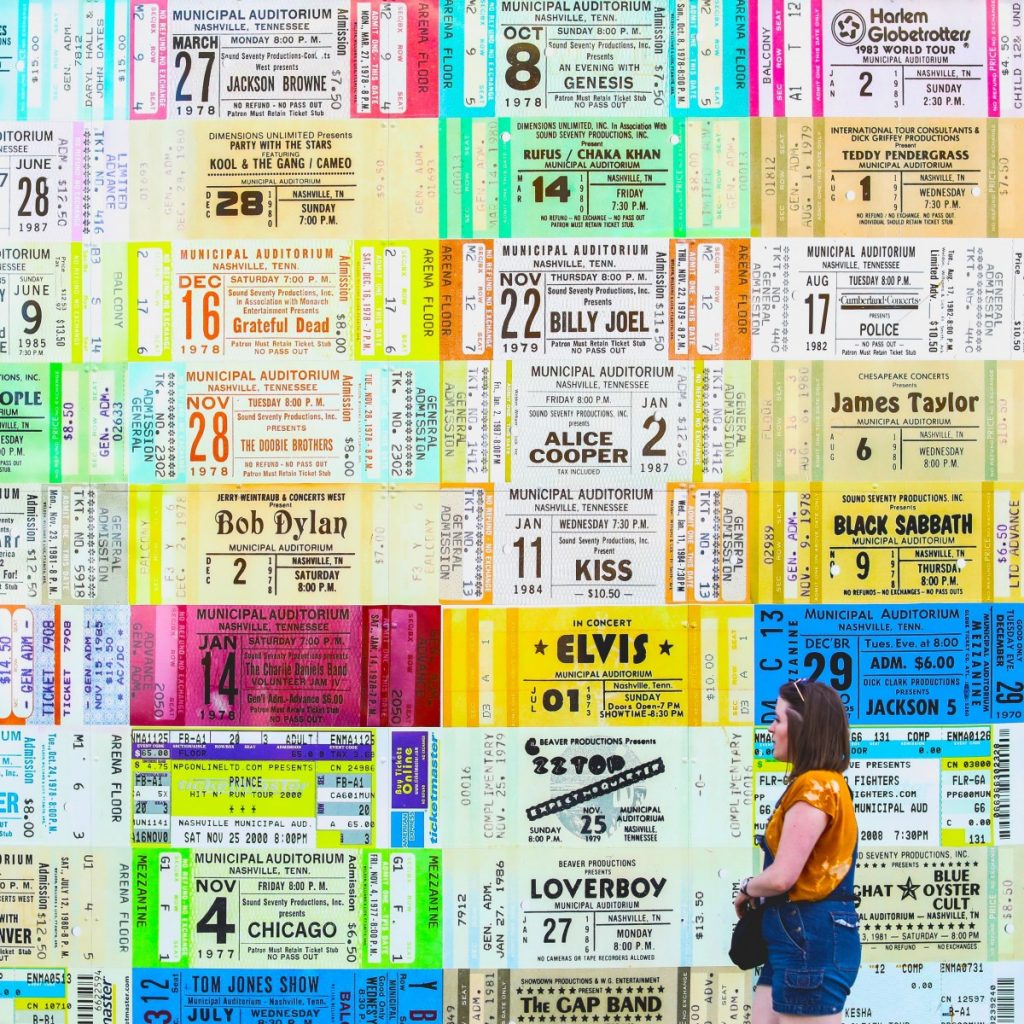 Before jumping into flights, which can be the big ticket item, it is important to focus on any other large expenses that will dictate the trip budget.  These could include:
Disney or other amusement park tickets (particularly for large family or multi-day visit)
Safari
Large event tickets such as a festival
All Inclusive Packages
Multi-day tours
Personal guide
Although these are all very different, I mention this first because they dictate whether you can fulfill your trip's intended purpose.  If you want to go on safari, but find the options that match your budget fall short of your comfort and experience expectations, you will need to consider waiting until your budget increases or re-evaluating your trip.  These are items that if you couldn't enjoy them in a particular manner, your trip would be disappointing.
If you are unsure what you don't know at this point, do a quick search.  If you think an all inclusive beach vacation is ideal for your family spring break, a look at website that package travel like Travelocity, Expedia, or inclusive specific Cheap Caribbean can provide a quick look at pricing associated with different levels of accommodations to see if you are on track for spring break or not.
If you are considering a trip that will involve driving, calculate your gas expense on this site and move down to accommodations.
Considering Flights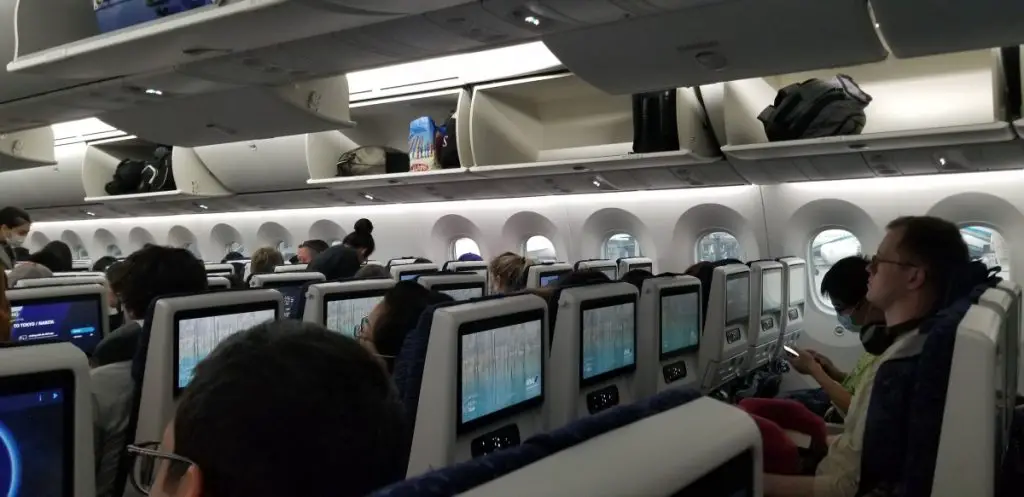 Commonly a big ticket item, flights can be a large determinant of a trip viability.  My first step is to visit Momondo or Skyscanner to get a better understanding of cost variation.  If you know you are traveling over a specific period (i.e. spring break), you can still use these sites to see the savings of leaving or returning a day earlier.  For those with more flexibility, these sites allow you pick and choose the cost efficient times to travel.  Momondo is great if you have a specific airline with which you want to travel or if you want to specific the times of travel to see different results.  Skyscanner is a straight forward look at a month or more at a time for choosing the cheapest price.
I typically next set a Google Flight tracker for the dates that look best.  For domestic travel, I try to set this up at least a month before I plan to book to watch the variability.  For international travel, I might set the tracker a year in advance as it's typically advantageous to book international travel at least six months in advance if the option exists.  Even a few weeks will give you a solid understanding of what is happening with the price of particular flight.  If you have never done this before, simply visit Google Flights and choose the little slide over button by "Track Prices" either on the initial search screen (if you want to track lowest prices) or on the final results after you choose to track a specific flight combination to receive updates on this specifically.
There are thousands of resources relating to saving money on flights, but most of these require preparation.  For example, my favorite strategy is "travel hacking" which involves applying for travel credit cards, meeting the minimums to achieve travel related bonuses to apply toward later travel.  Admittedly, this process can be arduous and you must play the long game when saving for family travel.  It's just not possible to get something for nothing so this extra effort to reduce my travel cost and allow more travel is worth it for me.  If you want to learn more about travel hacking, I recommend this travel course 30 Days to Becoming a Travel Hacker by Nate Buchanan or sign up for the free emails from TJ at the Art of Travel Hacking.
My other suggestions on saving money on flights include:
Travel off season, even the shoulder season can provide decent savings to some destinations
Subscribe to deal services like Faredrop (subscription) or Airfare Watchdog (free)
Be flexible and look for opportunities in places such as Travelzoo Top 20 
If you travel frequently, commit to a particular airline to make the most of their benefits to frequent flyers
Choosing Accommodations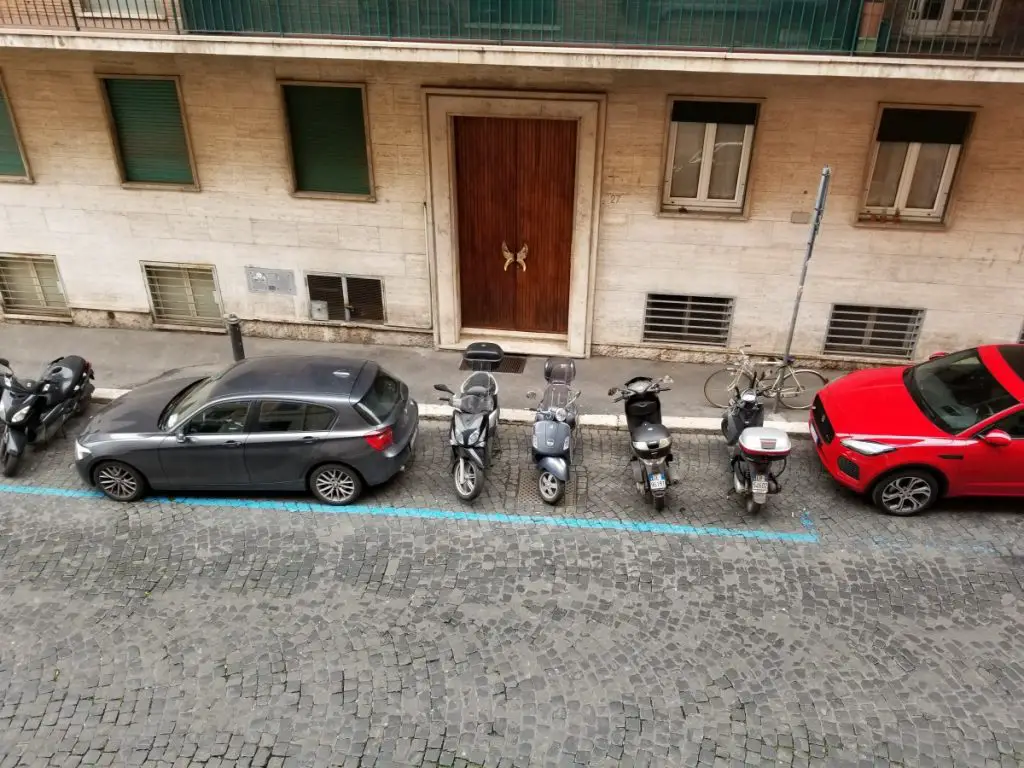 Hard to know where to start on choosing accommodations?  There are some initial questions (i.e. hotel or rental? require a specific neighborhood? number of beds needed?) that may lead your search.  If you don't know where to start, here are some ways to set this budget line item.
If you love a particular hotel chain and know that they meet your needs, start there.  We often stay at Hyatt Place for domestic (and some international) trips because the rooms suit our family and the particular amenities meet our preferences.  I would search Hyatt's site first to get a baseline for what a Hyatt Place would cost in that destination.  If your preferred hotel brand isn't available, using a general site like Travelocity can give you an budget idea.
I typically also search AirBnB to get an idea of what an apartment that meets our list of requirements (2+ bedrooms, 1+ bathrooms, wifi, TV, sometimes parking or A/C) in a highly desired neighborhood would cost.  I know that I can go down from here in terms of neighborhood preference, but now I have a cost comparison between hotel and rental and a budget line with which to begin.
Tips for saving money on accommodations:
If you're very flexible, you can consider sites like Hotwire and Priceline for discounted hotel rooms.
Compare the cost of staying outside of the tourist destinations or even city to the cost of transport in and out
Be loyal to a hotel chain to rack up points through loyalty or credit card programs
Bundle with airfare through one of several sites like Expedia and Travelocity
Consider if you have existing discounts through any memberships like AAA, Farm Bureau, etc.
Call the hotel if you see a lower price online (other than their website) to see if they will match it
Book further out to avoid getting stuck paying more especially if traveling in high season
Food Budget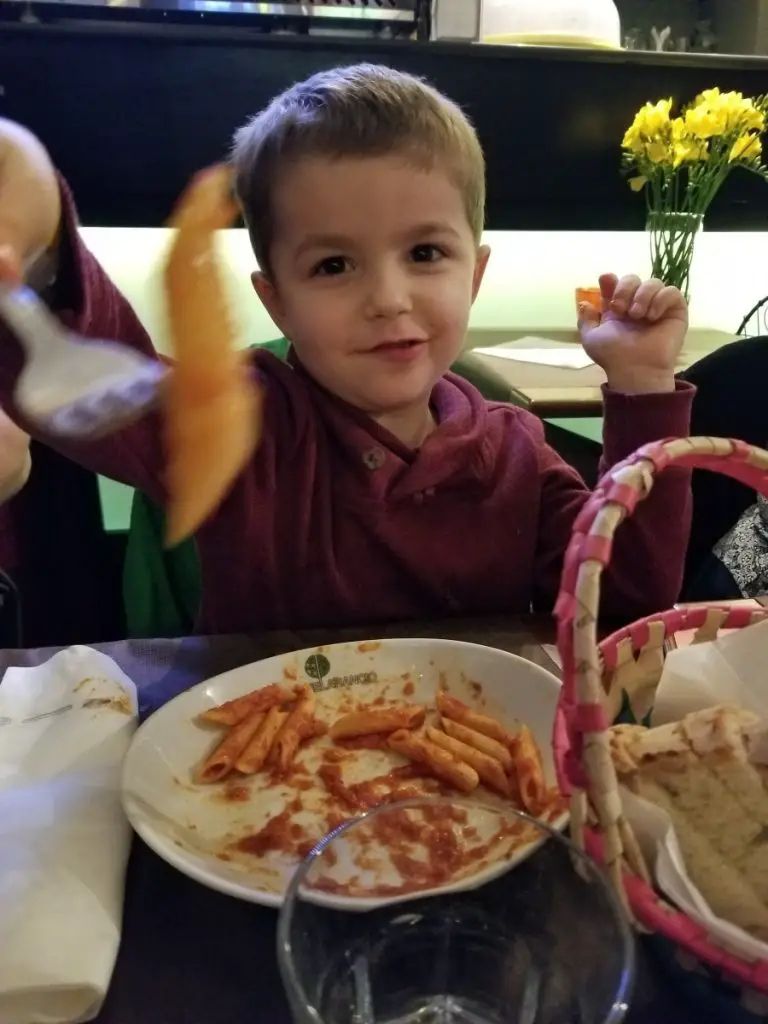 If you are traveling domestically, this is probably a common sense practice.  You should consider whether you will have access to kitchen or kitchenette facilities, whether you plan to stay somewhere where meals are included (free breakfast or all inclusive), and what your expectation for frequency of dining out.  If you plan to cook for yourself some or part of the time, this number will also include groceries.  You can likely estimate grocery costs based on your daily life.  If you are staying in an apartment in Manhattan though, you will want to assume a price increase over your normal budget.  I typically consider it on a per day basis and multiply:
Eat breakfast at our hotel ($0) + Lunch on the go ($12/person) + Dinner at a restaurant ($20/person) = $32/day/person
If traveling internationally, I like to use Budget Your Trip to get a good idea of cost.  You could also use a Cost of Living index to compare your city to your destination.  Below I will show a budget for a 10 day trip to Italy we took and the actual costs.  If I were to base my budget on Budget Your Trip, it tells me that the average cost of meals for the day would be $36 or about $14.50 per meal and cheaper for breakfast.  I know that we rarely eat breakfast out of the hotel/rental so this cost would be less for groceries than a restaurant.  Plus, my group consists of three kids who typically cost less to dine out due to kids meals or sharing larger plates.  My estimate would look like this:
Eat breakfast at rental ($2/person for groceries) + Lunch & Dinner ($14.50/person for each adult) + Lunch & Dinner (75% of adult cost for each kid) =$31/adult/day  and $23.75/child/day
For my Italy example, this gave me a food and grocery budget or $1332.50 for a 10 day trip.  Our actual food cost was $1375.  That's an estimate I can live with!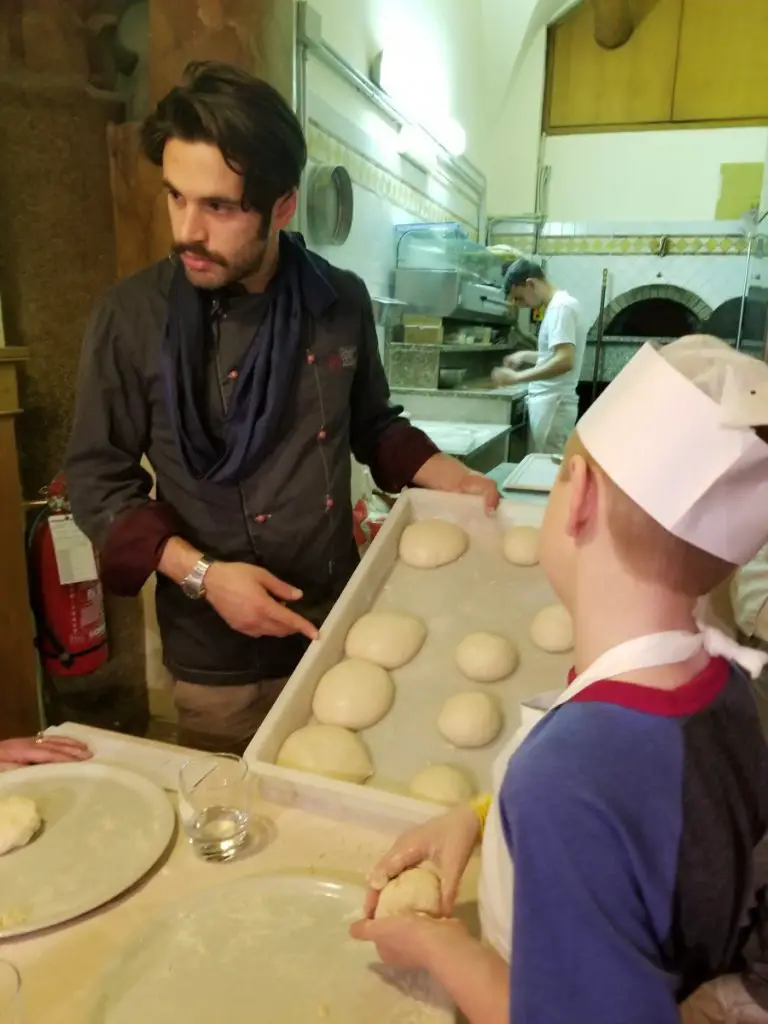 Of course, if you are as excited as I am about food, you may want to include some food related entertainment.  I include this in the entertainment section of the budget because you are primarily paying for the experience versus the meal.  This would include a cooking class or food tour.
Tips for saving money on food:
Planning ahead your meals and staying somewhere that you can prepare meals is a huge cost savings.  Using grocery delivery services that allow you to pre-order will also have you time upon your arrival
If traveling internationally, you can still take packaged foods into several countries.  This can help save especially on snacks or getting through a meal at an inconvenient time.
Always carry a refillable water bottle.  Buying plastic water bottles is a waste in cities with clean water.  Even if you are staying in a country where you cannot trust the water quality, carry your empty water bottle to collect water left over from meals or on tours.
Eat street food!  Often a great way to understand a culture is to see what people are eating on their lunch breaks or grabbing on their way home.
Rather than ordering entrees for everyone, eat family style and try more items
Entertainment Budget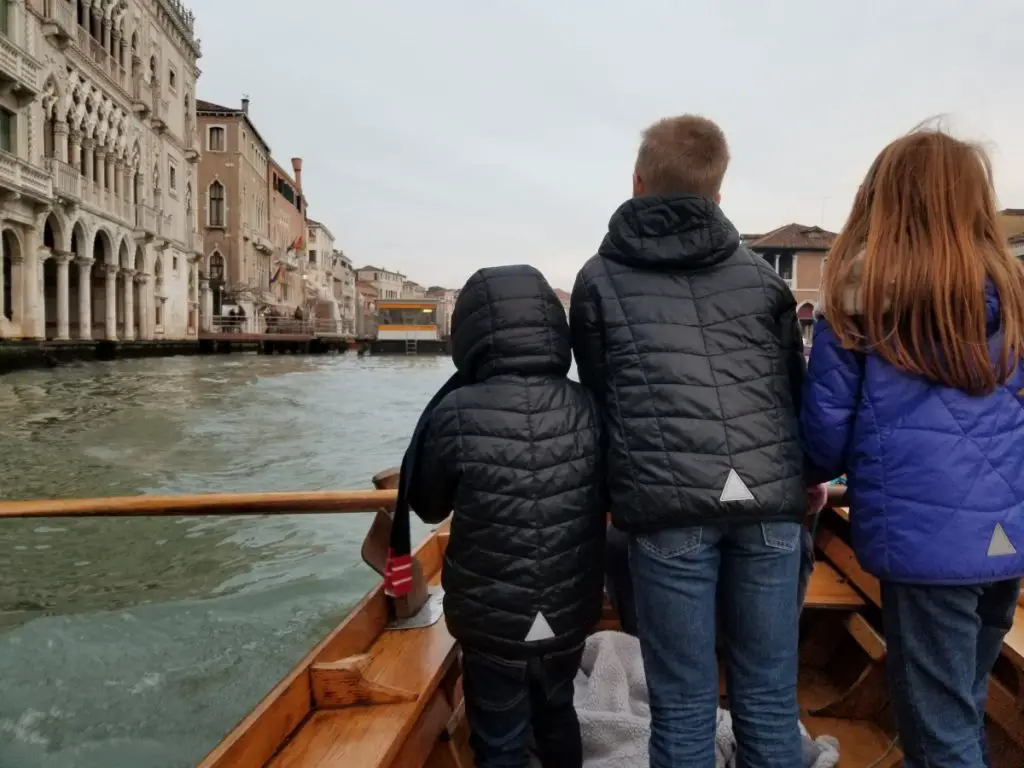 This category will vary widely based on your destination, travel style and purpose of your trip.  For an all inclusive trip, consider whether there will be extra add ons like a private dinner on the beach or a day excursion.  You may have already calculated this item above with your consideration of big ticket items like Disney or festival tickets.  If you're visiting a big city, you will want to take a look at the cost of tours, guided activities, and entrance fees to tourist destinations.
Does your family like to be very busy or plan in down time and breaks?  How many planned activities can your kids tolerate in a day?  What time of day do you like to get moving or be done with activities?  How much transfer time is required between activities (especially important in big cities or on day trips)?
Not all of these questions need answered to make a budget and will be more important when finalizing your itinerary.  Again using the Budget Your Trip website you can see some general pricing.  In my example of a 10 day trip to Italy, the website tells me a bus tour might be $37 per person, museum tickets might be $7.50 per person and a food tour might be $17 per person.  In my experience, these could be very close or way off considering the quality, length and level of interaction for these activities.  In my Italy example, I would likely list the top things I want to see and do a quick check of entry prices or an overview search of food tours in AirBnB experiences to create the budget.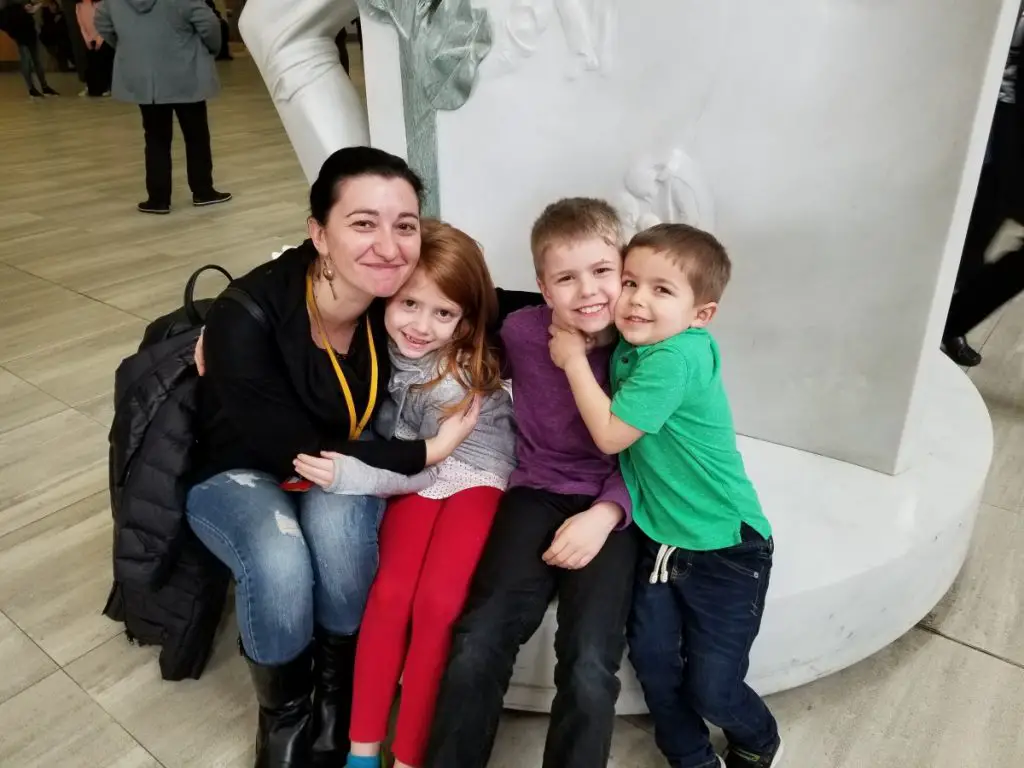 Another possible measure is the information collected by the Consumer Expenditure Survey where American estimated they spent about 9% of their travel budget on entertainment.  For the same trip mentioned above, we spent 12%.  It can vary widely based on the factors mentioned.
So, do your best quick estimate and be liberal to offer yourself flexibility later when planning the details.
Tips for saving money on entertainment:
Look for options that include the children with the adult price or a family pricing.  I love With Locals for this reason.
Consider discounts available through Visitors Center or through special multi-attraction tickets or cards
Don't forget to spend your time in the many free attractions available in big cities including some museums, outdoor displays and parks
Look for free walking tours where you only pay what you tip
Be sure to take advantage of everything included at an All Inclusive or resort environment
Additional Transportation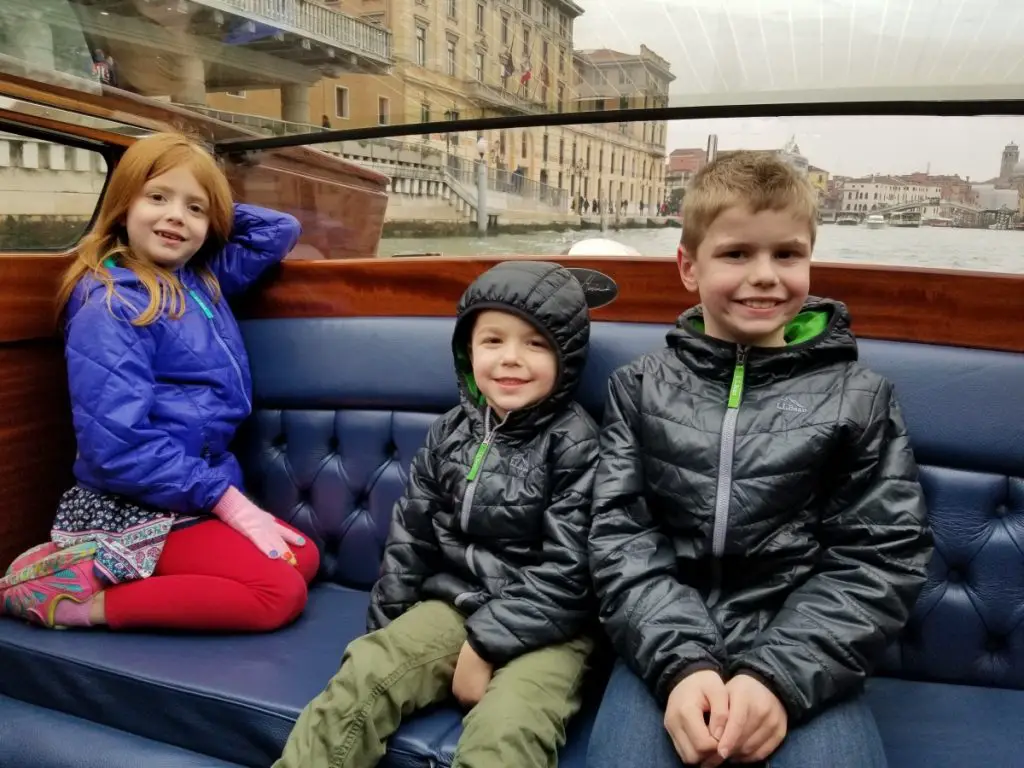 It can be easy to underestimate this category.  Consider how you will travel around a city, what method of transfer to and from the airport you will utilize, or whether you plan to go to multiple cities on one trip.
Getting around in a city can include a car of your own, rental car, public transit, taxi or Uber.  If you're renting a vehicle for your trip, do a quick check of prices on the similar sites mentioned earlier like Travelocity or Expedia.  You can always do an Uber price estimate as well.  If you desire a private transfer, I recommend finding the top rated transfer company on TripAdvisor and viewing their rates from their website as standard routes are typically listed.
If you know your family is comfortable with public transit, a safe estimate is to find the fare rate per ride and multiply a quick estimate of daily trips.  In some cities, this same budget would be more expensive than a taxi or Uber depending on the distance of your trip.  Inserting this number will give you a safe budget and options should you need to change your transport plan last minute.
Tips for saving on transportation:
If you are renting a car, check your credit cards or group memberships to see if discounts are offered to any particular rental company
If you are visiting a city with public transit, search for visitor cards that allow tourists to travel unlimited on multiple forms of transit for a set fee
Compare air travel to train travel when moving between cities, particularly outside of the US, as it is often surprisingly comparable for far less time
If you're going to do a hop on, hop off bus tour, you can take advantage of entertainment
Preparatory Expenses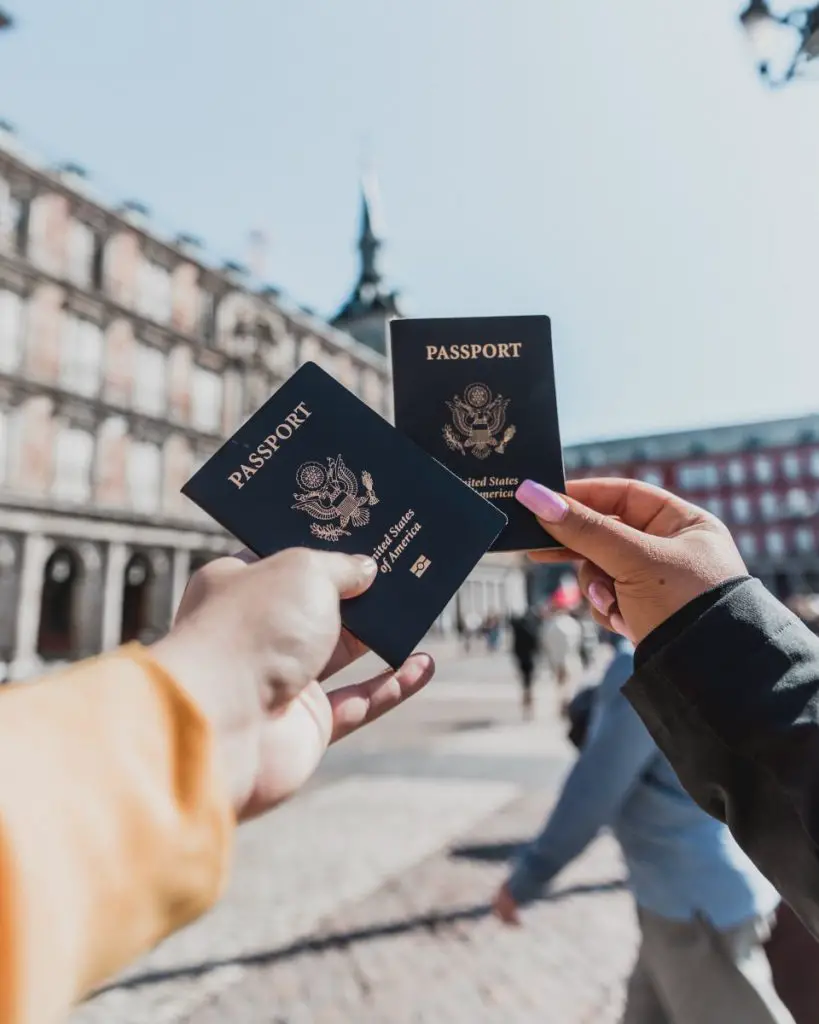 This category can cover a wide variety of expenses.  For international travel, this could include a new passport or renewal and a potential visa.  To find out if a visa is required, check out the State Department's Visa Wizard.  If you are traveling outside of the US, travel insurance purchases would be found in this category.
If you will be purchasing clothing, jackets, shoes, or luggage in order to prepare for your trip, I would list those items in this line item of your budget.  If you intend to pack light, you may want to check out my article on Minimalist Packing for Families in order to see what items you might be missing at this time.
This line item varies for me.  Requirements for domestic trips are usually very minimal and up to 4-5% for international trips.
Ways to save on preparatory expenses:
If you don't plan to travel beyond Mexico, Canada and the Caribbean, you may only need to purchase a Passport Card at a lower price than the full Passport Book
Check whether any of your credit cards offer travel insurance as many do
Souvenirs and Gifts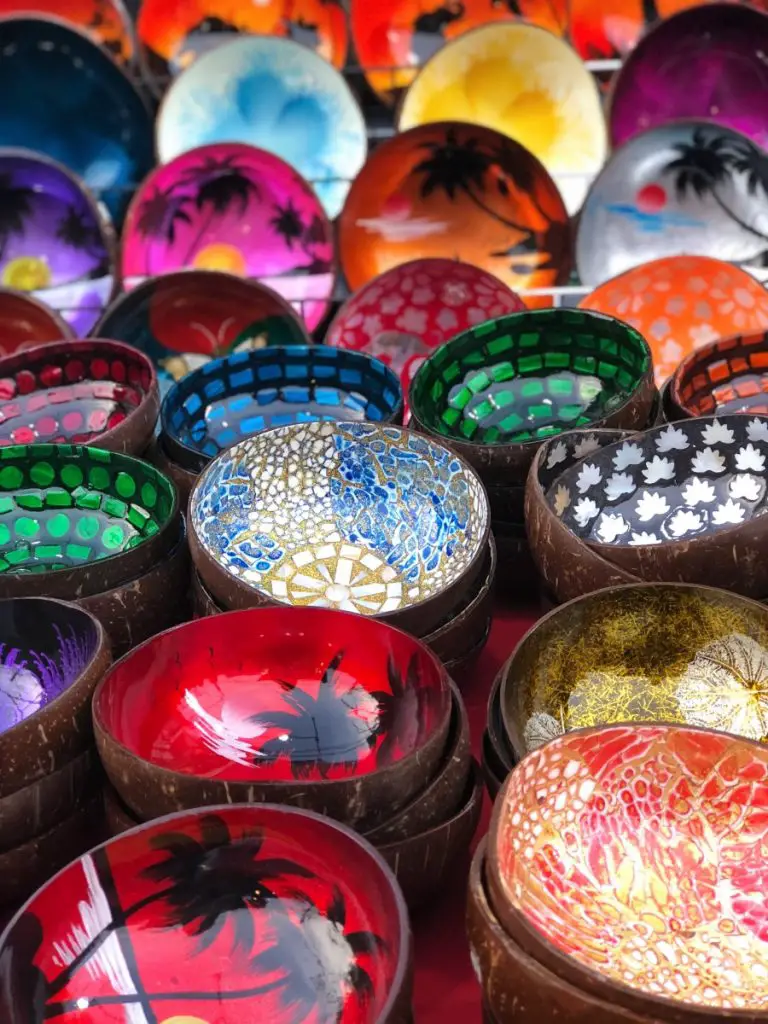 Like several categories I have listed, this area can vary greatly for each family.  There may be some destinations where a souvenir is an important part of the visit – sending wine from wine country, etc.  Choosing the dollar amount for this category is probably similar to how to spend on souvenirs at home.  Do your kids always pick up something at a museum?  Do you like to get a t-shirt from each destination?  Do you like to purchase something for your home as a memento for your trip?  Choosing this amount is relative to your preference.  Our family typically makes sure the kids have reminders of special places and we as adults typically choose something that is useful in everyday life to remember our trip such as a dish towel, magnet,etc.
We keep this budget line item in check by requiring that our purchases fit in the bags that we brought.  Smaller items typically fit this category and keep the budget in check.  In the example budget for our trip to Italy, we spent 1.5% of our budget on souvenirs and gifts for others.
Walk Through Budget Items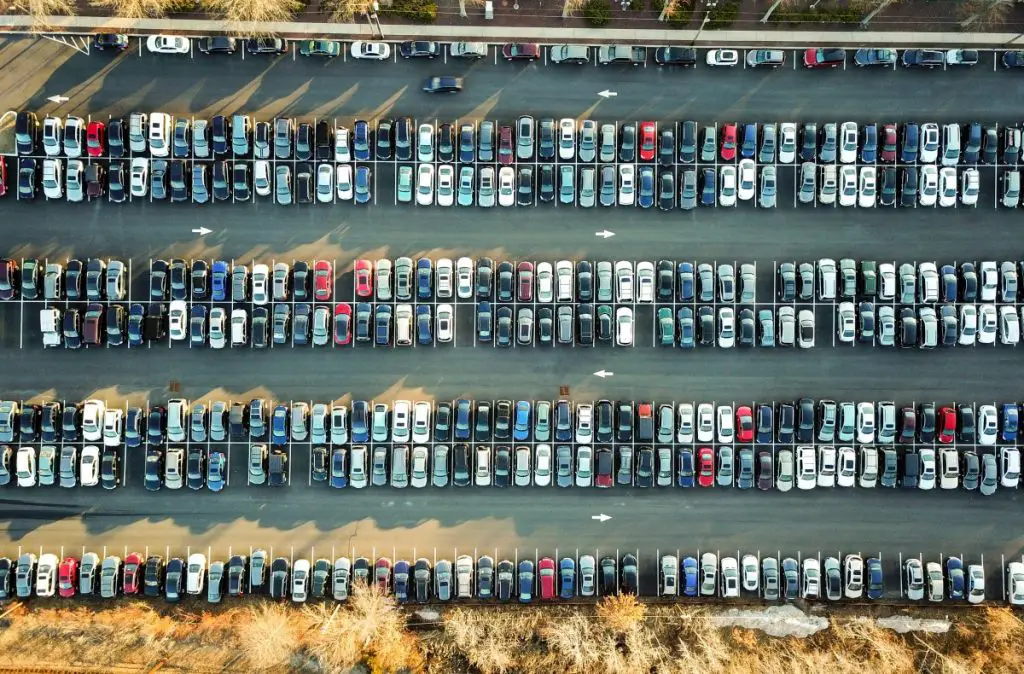 This is the final category to consider.  When you mentally "walk through" the trip, you may notice several budget line items not yet considered.
Some examples of "walk through" budget items include
Airport parking (I add this into the transportation cost)
Parking fees in street parking or parking garages
Baggage fees if not already included in your flight estimate (these may be covered if you have an airline credit card)
ATM fee
Foreign transaction charges (these can be avoided with some credit cards)
Pet care during your trip
Additional charges to your phone plan
Anything you forgot to pack
Tips for drivers or hotel staff
Margin of Error
If you don't want to get into the gritty details on some of the last categories and even if you do, I suggest a margin of error line item.  I personally choose 10% of the total of other expenses for my margin of error. You will see in my Italy trip example below that adding 10% of the other expenses makes this item come in at less than 10% of the total budget – 9.1% in this case.
If you have overspent on a previous vacation or found yourself paying off vacations for months after your visit, consider how far off you were from your estimated expenditures and use that percentage for your own margin of error.
Budgeting & Travel Savings Tools
I personally like making my travel budget in a good old fashioned spreadsheet.  You can use Excel or Google Sheets and have access to these budgets in planning and from your phone on the road.  I'm sharing my simple budget layout that can be used for early planning and later for detailed expenses.  This example is for the 10 day trip Italy I've mentioned in this article.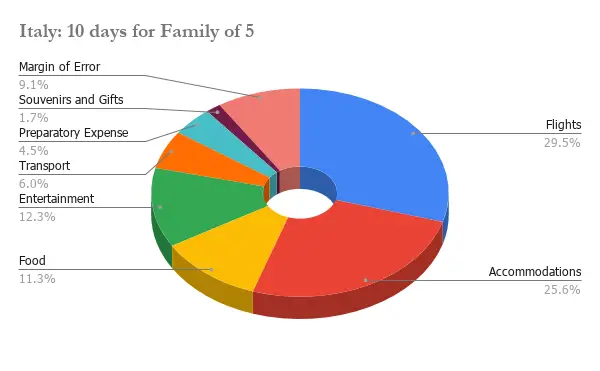 There are many templates you can use or you can easily create your own using the categories above or your own custom categories.  Here are a few budget templates you can use:
Travel Budget by Vertex 42 (Google Sheets)
Downloadable Excel Templates from Template Archive
If you prefer to use an app there are several developed by travelers who know from experience what you will need for tracking.  Apps for creating travel budget and tracking expenses:
Trail Wallet – good for logging expenses on the go including adding receipts and seeing a snapshot of your daily spending versus daily budget
Tripcoin – also has daily budget versus spending features and supports 200 different currencies
Travelspend – similar to the others mentioned; works well offline and in several currencies to place expenses in the proper category
How do you plan to save for your travel?  I like having an actual separate savings account into which I make monthly transfers.  Because we typically use travel related credit cards while traveling, this allows me to simply pay the card from the saved funds after our trip.  If you prefer an app to travel your travel savings, check out these:
Goodbudget – This app allows you to put your funds in virtual envelopes to know you have allocated your savings for your upcoming travel
Qapital – Use this app to automatically round up your card purchases into your travel savings
Enjoy the Journey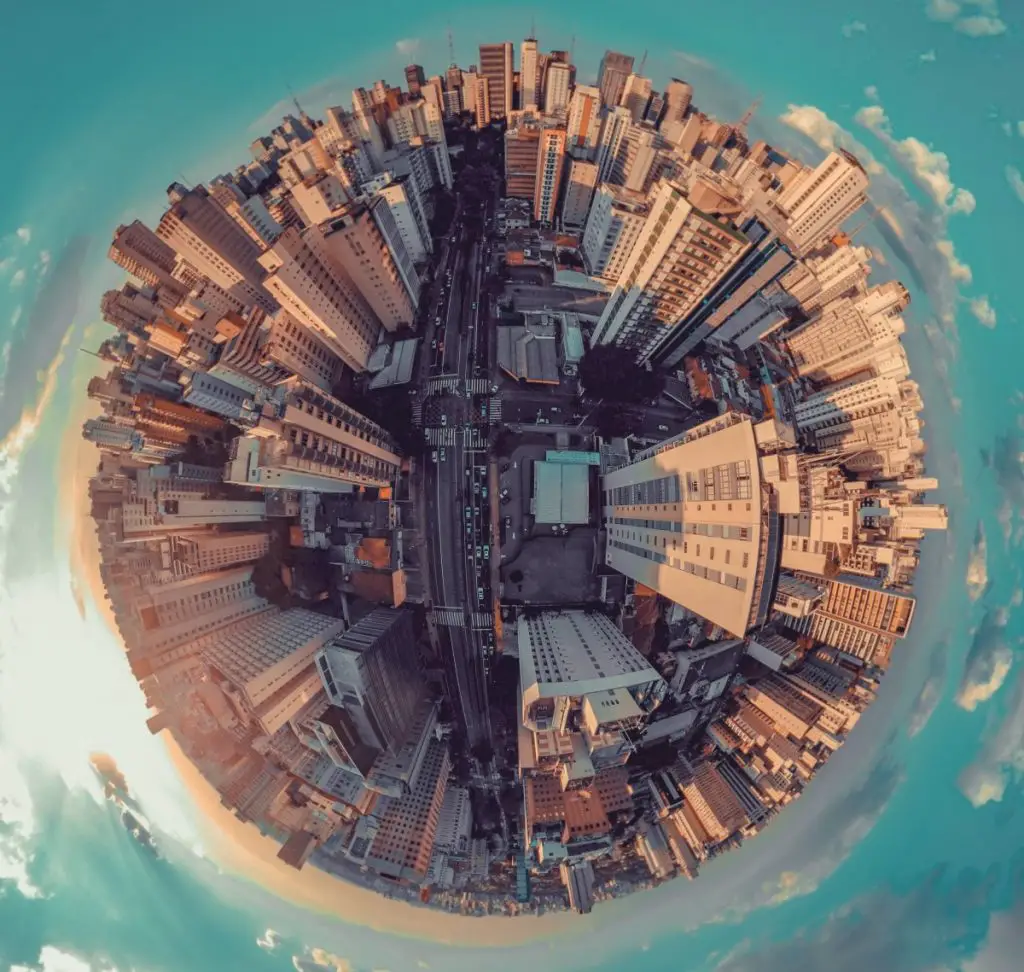 If you've made it to this point, you are likely a careful planner and saver.  Making these preparatory efforts and saving before your trip will make the adventure so much sweeter.  It feels great to me to prepay for entertainment so I know it's covered and I'm never stressing about the cost while I'm supposed to be enjoying the experience.  If you have budget tricks, tips, or hacks that you want to share, please let me know!