If your family is like ours and have visited Chicago dozens of times, you may desire to do something different and get away from the biggest tourist activities.  Or maybe you are a first time visitor to Chicago who likes to get off the beaten path and see something less known.  Spring Break doesn't look like a week long trip for everyone for a variety of reasons, this itinerary proposes an unexpected long weekend that will be fun and interesting for the whole family.
Spring Break Long Weekend in Chicago for Families
Day One: Arrival, Chicago River & Michigan Avenue
Day Two: South Chicago
Day Three: Scavenger Hunt, Millennium Park & West Town
Day Four: Wicker Park & Lincoln Park
Day Five: Last Views & Garfield Park Conservatory 
Parking & Public Transit
Big cities can be expensive.  The itinerary I have proposed uses a mixture of car travel, public transit (CTA trains) and walking.  Of course you could substitute Uber for your own car.  Depending on the number of people in your family, an Uber could be cheaper than a CTA ride at times (currently $2.50 per ride).  And there are times when the train doesn't provide an efficient route.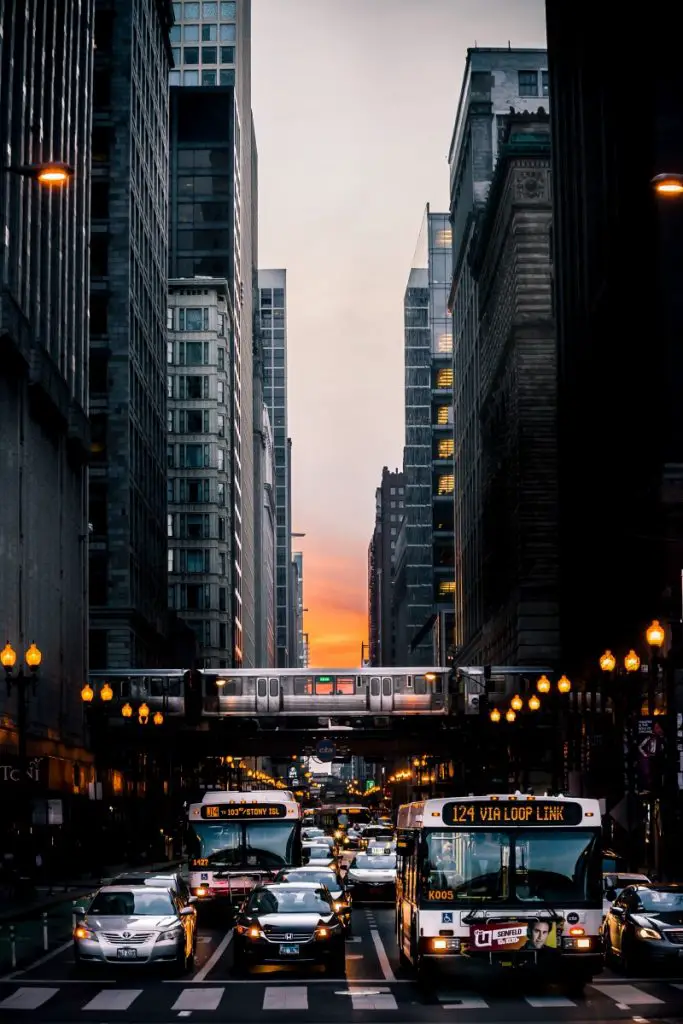 I highly recommend using SpotHero (download the app and set up payment) for parking rather than hotel valet if you stay downtown.  You can usually find a much better deal.  Just be careful to note the terms and what size of vehicles are permitted.   We drive taller vehicles so we typically book open lots rather than garages.  You can get a spot for overnight or just a few hours.
Day One:  Arrival, Chicago River & Michigan Avenue
For this itinerary, I am assuming you will arrive in time to check in early or drop off bags to your hotel.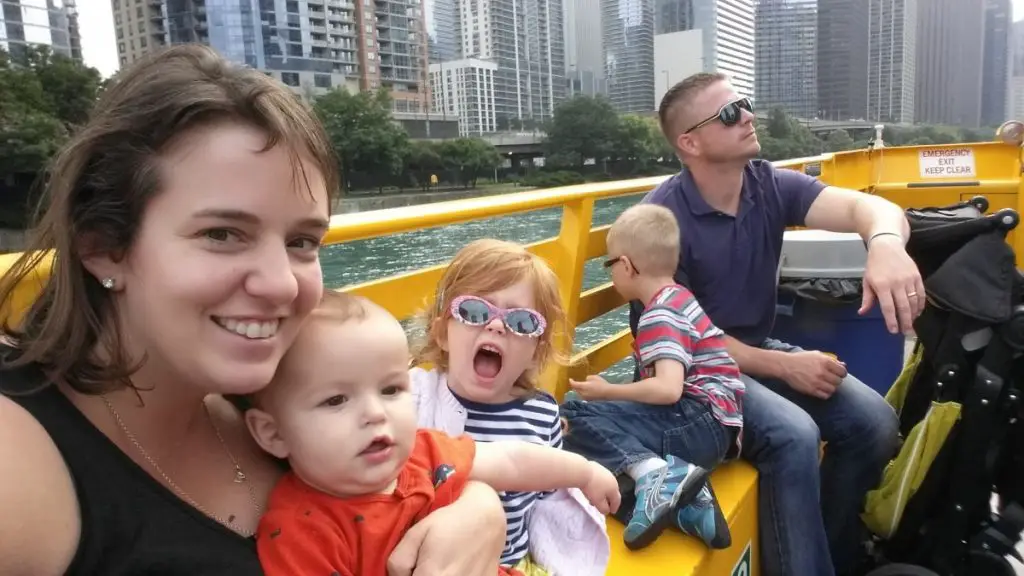 A Chicago river tour gives you unique perspective on the city's diverse architecture.  There are a number of tour providers, but for affordability for families, I recommend the Wendela Architecture River Tour with adults tickets at $42 and child tickets at $19 (free for infants).  You are in proximity to several bridges which add to your perspective of the river that flows through Chicago.  Your beginning and ending point is right off of Michigan Avenue.  You can head North to shop, visit the Apple store just across Michigan and walk on the Esplanade along the river.
You are also perfectly positioned for an early dinner on the river.  Choose from River Roast or Pizzeria Portofino.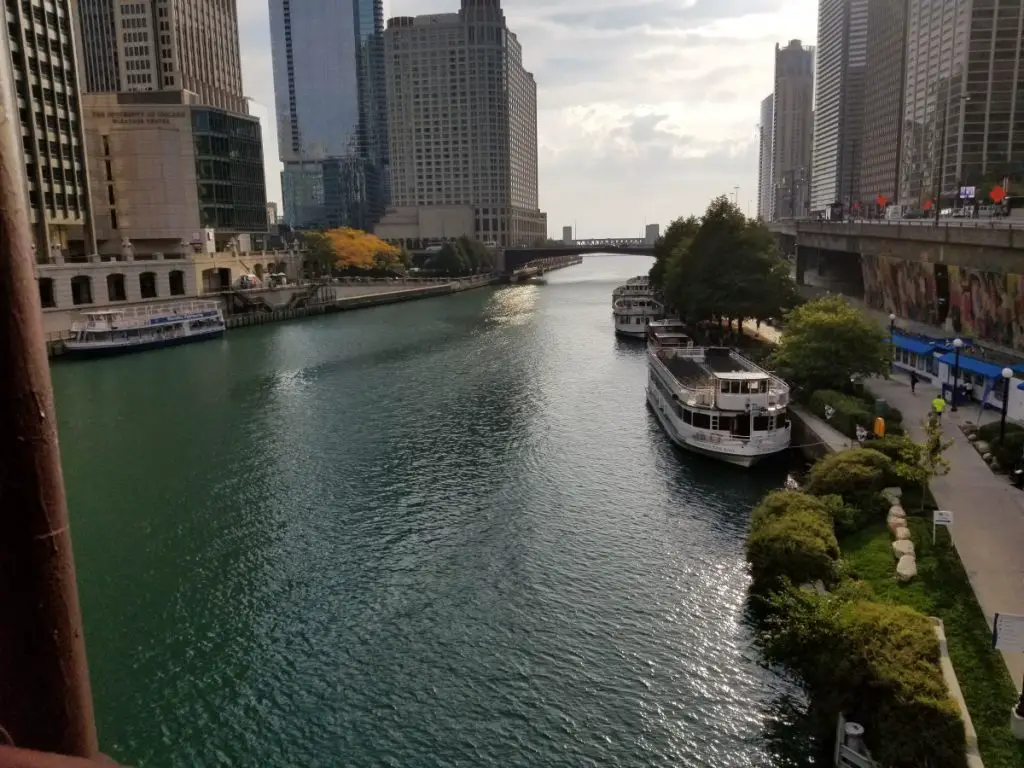 Skip the shops you will find everywhere and stock up on a few treats to take back to your hotel room by walking North on Michigan Avenue.  You can hit the Garrett's Popcorn Store to get one of tourists' favorite items to take home. Depending on the age of your kids and where you chose to stay, this may be the right time to head back, maybe take a swim, or watch a movie with your treats.
Day Two: South Chicago
Broad generalizations are made about the "South Side of Chicago".  If you look at your map, the South end of town covers a vast area.  On Day Two, you can check out a few South Side hidden gems.
If your family likes to get moving early and finds the 10 am opening time of most attractions to be several hours into your day, jump in the car and head down to Burnham Park and Jackson Park.  This 600 acre park opens at 6 am.  You can plan to visit Promontory Point, a natural setting to view the downtown skyline.  There is a playground located at 5400 South Lake Shore Drive as well that is 150 feet from Promontory Park.  You will also find a paid parking lot on the same side of the street as the playground, just slightly further south of the playground.  You can follow the Lake front trail to cross Lake Shore Drive.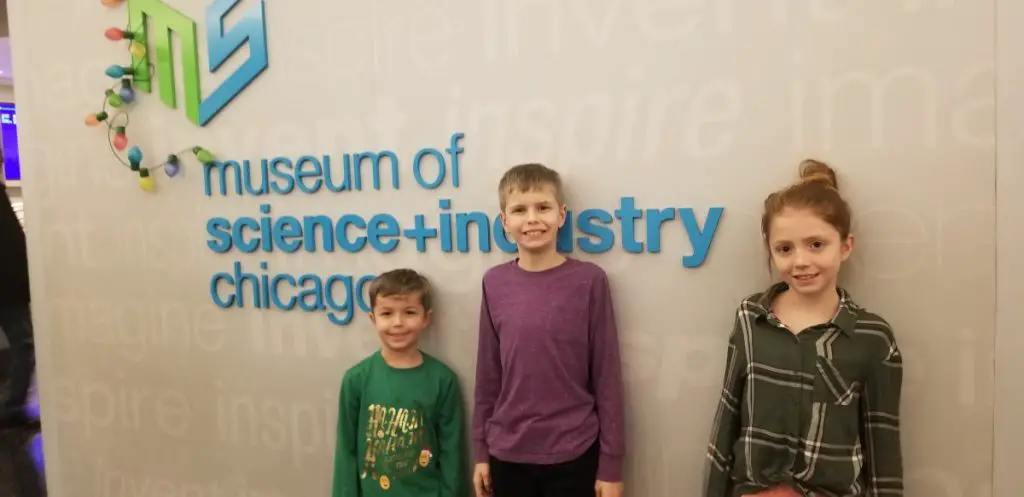 After you play outside, you will find yourself just a half mile from the Museum of Science and Industry which opens at 9:30 am daily.  You could continue to be parked at the SP+ parking lot or move to the Museum's parking garage.  There are a several add-ons and extra exhibits available in addition to general admission.  We often find 2-3 hours at a museum is more than sufficient for our family.  On our most recent visit, we skipped the add-ons and used our ASTC reciprocal membership to get free general admission.  If you are similar to us, you will NOT fully see everything at the Museum of Science and Industry.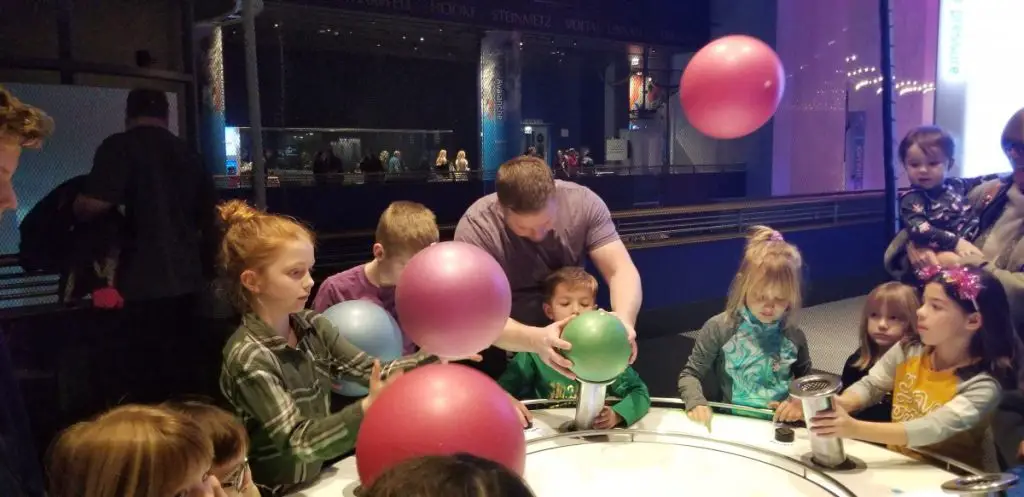 Next up is finding lunch.  If you're up for an adventure, grab your vehicle and head down to Calumet Fisheries located at 3259 East 95th Street.  This is a walk up wood smoked fish shop that has been operating for over 70 years.  They only accept cash and in addition to a variety of seafood (shrimp, scallops, crab cakes, salmon, etc), they offer French fries and chicken nuggets so your pickiest eaters will find something to enjoy as well.  At noon, this drive should take you about 15 minutes.
After your quick lunch, I recommend heading West about 20-30 minutes to the Original Rainbow Cone.  This cute spot has been in operation since 1926 and has a secondary location at Navy Pier today.  Please note this location is closed on Monday and Tuesday. You will find yourself in the neighborhood called Beverly which boasts historic homes and proximity to the Dan Ryan Woods if your family is craving more outdoor time.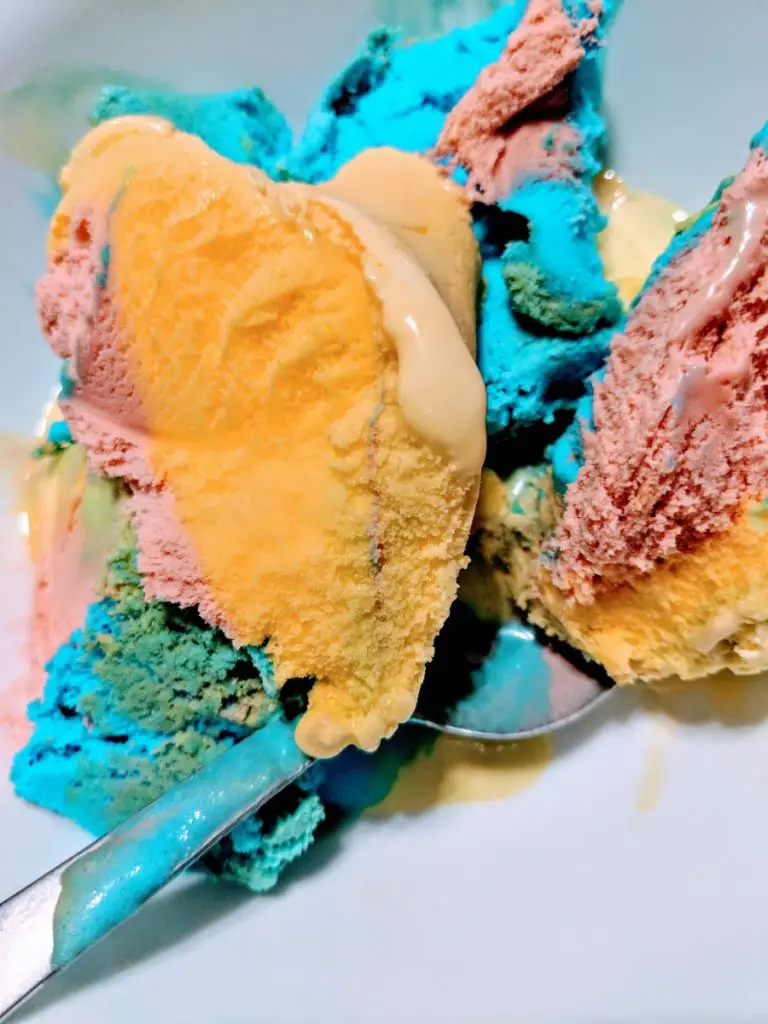 Traveling back toward downtown can vary in travel time.  If your family is up for more entertainment and breaking up travel time, head to the 31st street beach and harbor playground.  Plan to roll up your pants and get your toes sandy or an outfit change if you kiddo won't be able to resist.  The trip from Rainbow Cone to this location should be about 20-30 minutes.  If you skip this stop, your journey back from Beverly could vary from 30-65 minutes, you will want to check your map app to check on current conditions.
Day Three: Scavenger Hunt, Millennium Park & West Town
Assuming your Spring Break trips occurs alongside mild weather, get out and explore more of Chicago with an Urban Adventure Scavenger Hunt.  This activity can take as long as you want, bit a minimum of two hours.  We participated with kids aged 10, 8, and 5.  There is a lot of walking required so I recommend a stroller for smaller kids and incorporating breaks.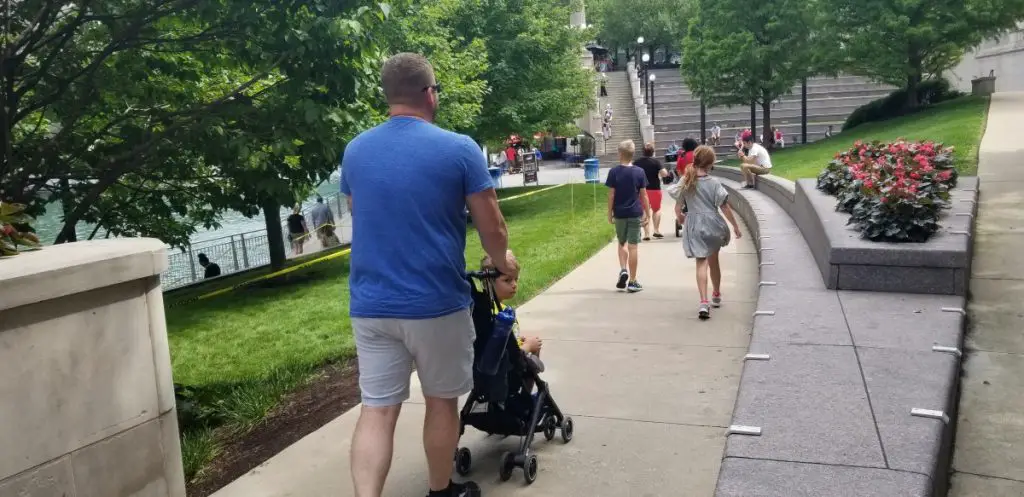 Although I don't want to give away too many details, this hunt gives you ample time to explore Millennium Park, especially if you're not worried about competing for finish time.  Kids will love the adventures available in Maggie Daley Park which will take you off course a bit, but totally worth it.  If you choose not to do the Scavenger Hunt, I would still highly recommend exploring the North half of the park to play in the Maggie Daley Park, see the "Bean" and the Crown Fountains.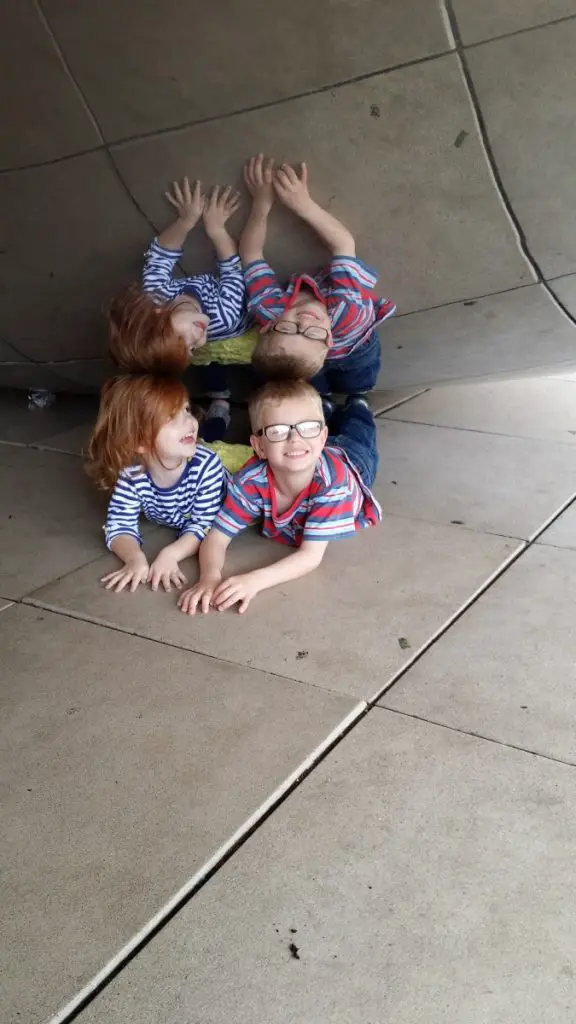 There will be ample opportunity to grab snacks, a refreshing beverage or a sit down meal along your path.  What's left of the afternoon allows for some downtime back at the hotel before an evening exploration.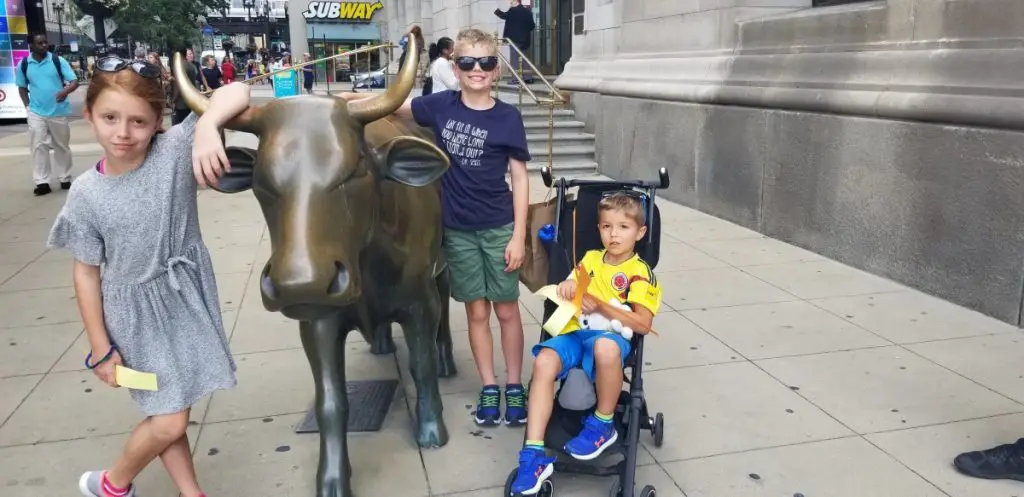 If you're up for exploring another neighborhood, visit Chicago's West Town.  This area is very trendy with endless spots to grab a bite or drink.  If the weather is decent, check out Big Star Mariscos and enjoy snacks and tacos on the patio.  Otherwise, check out Coalfire for delicious pizza.  If you dinner concludes before dark, Eckhart Park has a newer playground you can visit to let out any residual energy.  And if your kids want an after dinner treat, visit Hoosier Mama Pie Company open until 7pm on Friday and Saturday on most nights (check their website based on your day of visit.
Day Four: Wicker Park & Lincoln Park
Much like the High Line in New York City, Chicago boasts an abandoned rail line turned 2.7 mile trail.  Chicago's version is called The 606.  Take the blue line to Western and walk South to the Western Access Ramp to the 606 at 1801 N. Western Avenue.  Heading East, you can veer off the trail toward Yolk (1767 N. Milwaukee) to grab breakfast if you haven't already.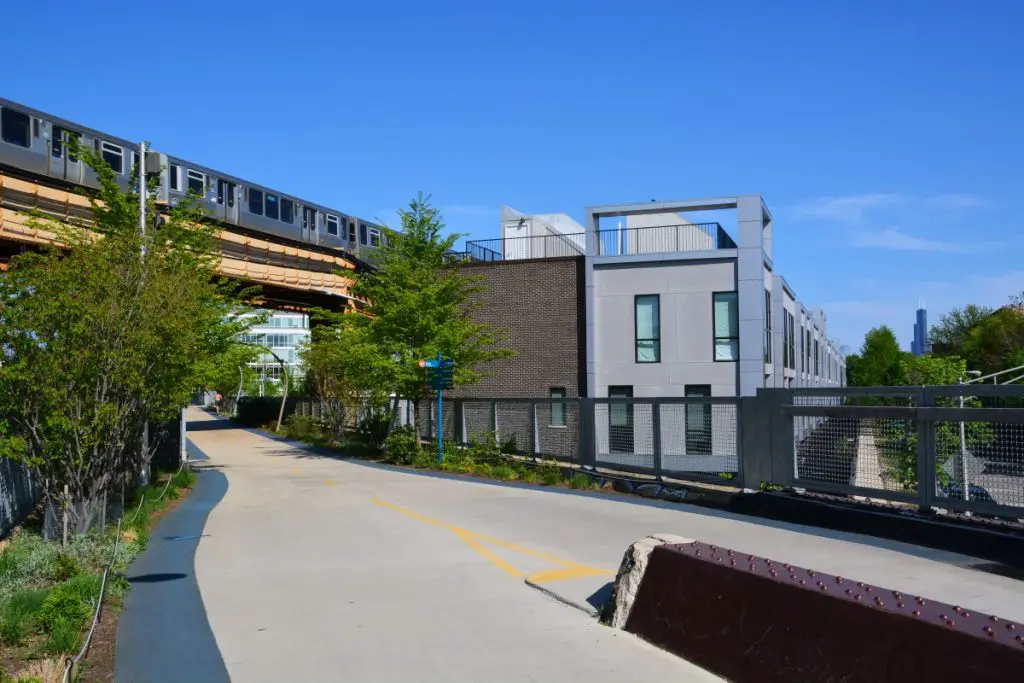 Travel East on the trail to Park No. 567 located at 1801 North Milwaukee.  There is a coffee shop called Ipsento 606 located on the North West side of the park to grab a drink to continue to your stroll on the 606.
Proceed to the Access Point located at Walsh Point (1722 Ashland).  You will find yourself in at the Eastern end of the 606 and a two acre park named for a fallen Chicago fire fighter.  The park has a nice play structure and open spaces.  After your play time, you are in a great spot to grab the Brown Line if you're heading toward downtown or travel by bus or car over to Lincoln Park.
Lincoln Park (the park and neighborhood of the same name) offer so much for families to do.  Lincoln Park is nearly 1200 acres of green space.  Choosing a portion of the park to visit is a good plan.  Whether you want to enjoy the free entry at Lincoln Park Zoo (totally worth your time), the Lincoln Park Conservatory (the Lily Pond is open April – November so you may want to save this one) or Peggy Notebaert Nature Museum, there is plenty to do.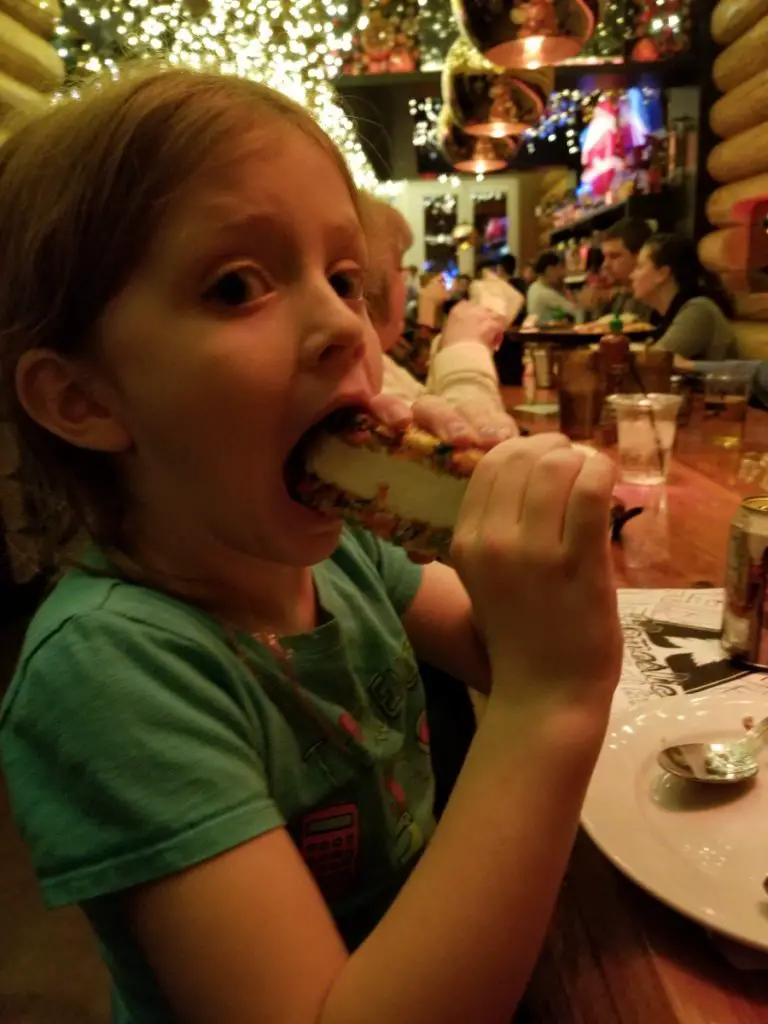 If you find yourself still near Lincoln Park at your next meal time, I recommend Chicago Pizza Oven and Grinder (nearest the zoo with a unique take on pizza), Twin Anchor's Ribs (a historic spot), and Homeslice (a bit further away, but a great pizza spot).
If you're looking for an evening activity with older kids, check out the Music Box Theatre.  They play independent, cult, foreign and classic films and have been operating for 90 years.
Day Five: Last Views & Garfield Park Conservatory
If you have chosen to stay downtown, I recommend a stop at Milton Lee Olive Park before heading out of town.  You can find parking nearby if it's not within walking distance as this little secret treasure is next to the ever busy Navy Pier.  The views afford you a last chance to take in the city skyline from a little respite from the hustle.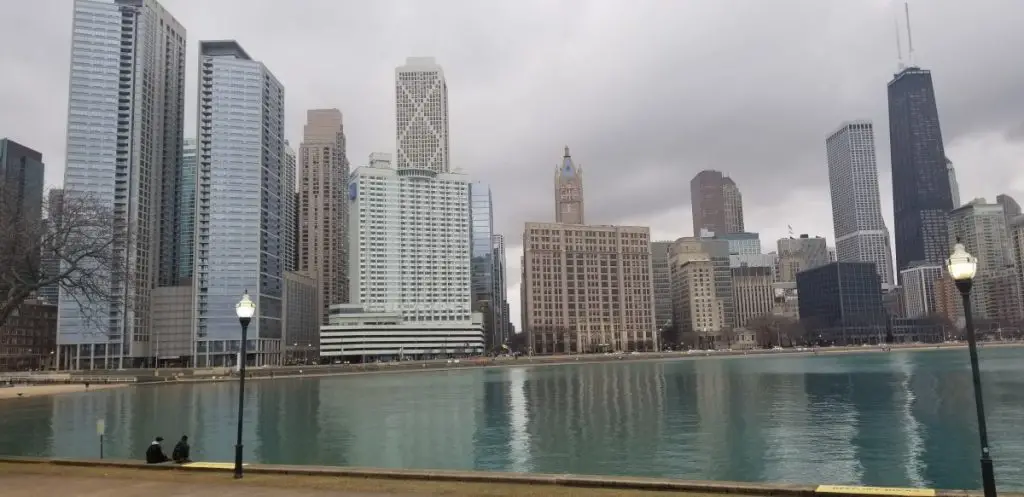 If you're willing to make one more stop on your way out of town, visit the Garfield Park Conservatory.  It's free and opens daily at 9 am.  There is also a free visitor's parking lot just South of the entrance.  You will be impressed with "one of the largest and most stunning botanical conservatories in the nation".  Depending on the direction that you will be traveling from here, you can grab lunch in several great spots.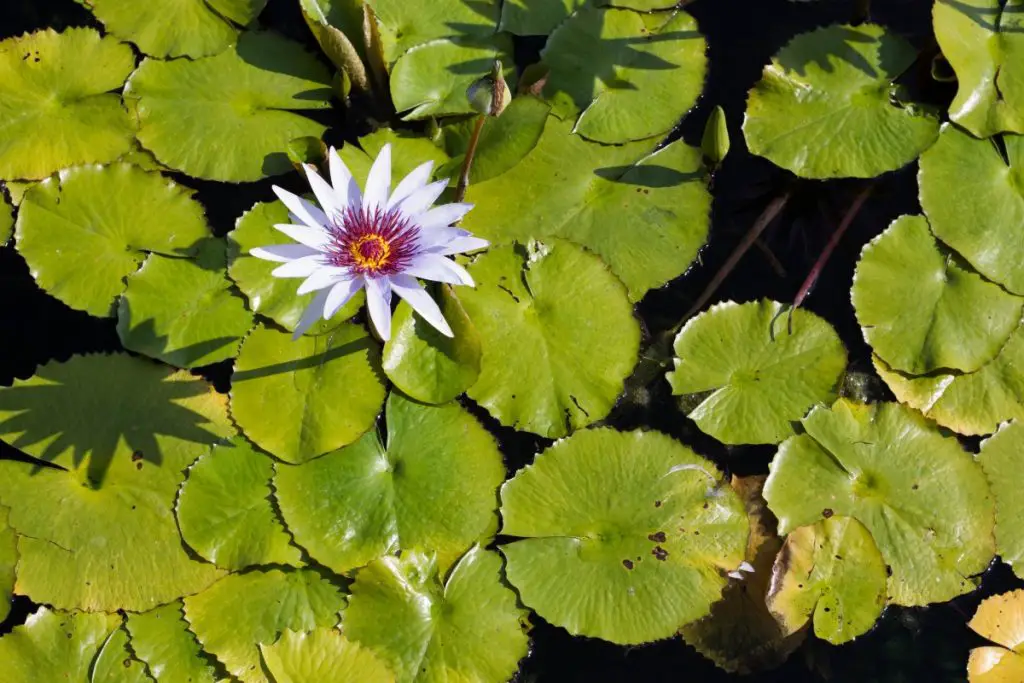 I hope you have seen a bit more of Chicago than in your previous visits!  It is easy to focus on the area around Michigan Avenue with endless restaurants and stores, but Chicago is so much more to the more than 3 million residents.