When we think of Spring Break trips, many families might think of Mexico or Florida as a warm spot to get away.  The worst part of those trips is that everyone is traveling during those times and costs reflect the demand.  If you need to work for part of your children's spring break or are looking for a slightly different spring break experience (think cities, big and small, and less expensive), check out my list of three Midwest Spring Break Destination with Itineraries:
Evansville, Indiana
Iowa City, Iowa
Springfield, Missouri
Since Spring Break in the lower Midwest can mean temperatures from near freezing to the 60s, availability of outdoor activities may vary.  All of these cities offer great outdoor activities which may be enjoyable for varying amounts of time depending on the weather.  I chose these three "smaller" cities to remind us all what special places are closer than we think.
Evansville, Indiana (Population: 119,000)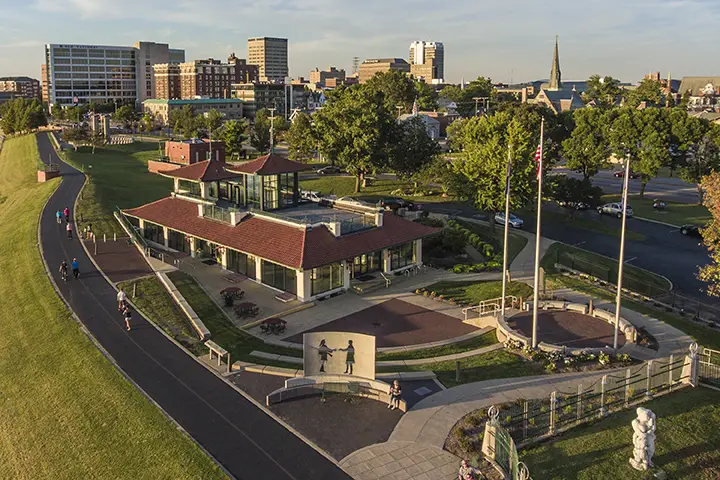 Where to Stay:  For a hotel stay, look at Drury Inn & Suites (close to the locations mentioned for day one) and if you prefer a rental, check out this riverfront house, Home on the River Trail.
Day One – Start your visit to Evansville with a delicious meal at Acropolis.  Families enjoy the options available for the kids menu and they items on the main menu that kids enjoy trying.  Adults will choose from a variety of pasts, grilled items, sandwiches and more.
Your next stop will shock your kids when you unleash them at the Playscape located at Wesselman Woods Nature Center.  The property offers several nature learning opportunities, but the Playscape lets kids explore and get dirty!  Plan on it.  The playscape will cost $3 for ages 3-12 and $5 for over adult.  It's the perfect opportunity to jump in the hotel pool or take a bubble bath at your AirBnB.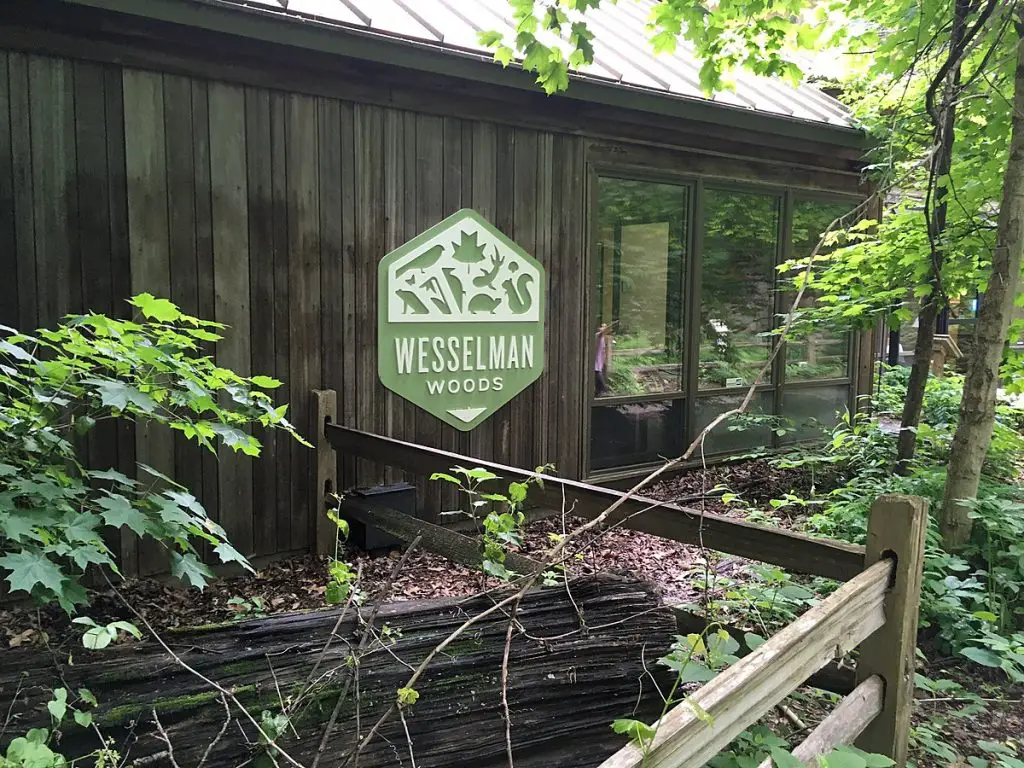 Day Two – Today is a great opportunity to visit Mesker Park Zoo & Botanical Zoo.  The zoo property is a 45 acre park that's open year round and less than $10/person.  The zoo is laid out by regions of the world and features animals large and small.  They offer a token system for giraffe feeding, budgie walkabout, zoo tram and paddle boat rides.
After you visit the zoo, check out Azzip Pizza.  There are multiple locations in Evansville, but the one on Pearl is the closest to the zoo.  The unique set up lets you choose your toppings for your piece from a visible toppings bar.  You can do the same to mix a salad right in front of you.  It's backwards from how we normally order pizza – Azzip is Pizza Backwards.
If you're up for more activity, check out the calendar for Haynie's Corner art district to see what events, festivals or markets might be happening, especially if you are visiting over the weekend.
Day Three – Today we'll focus on Downtown Evansville.  Located on the Ohio River, downtown includes 6.5 mile greenway, museums, 40 restaurants, and 30 shops.  There is a lot to do here.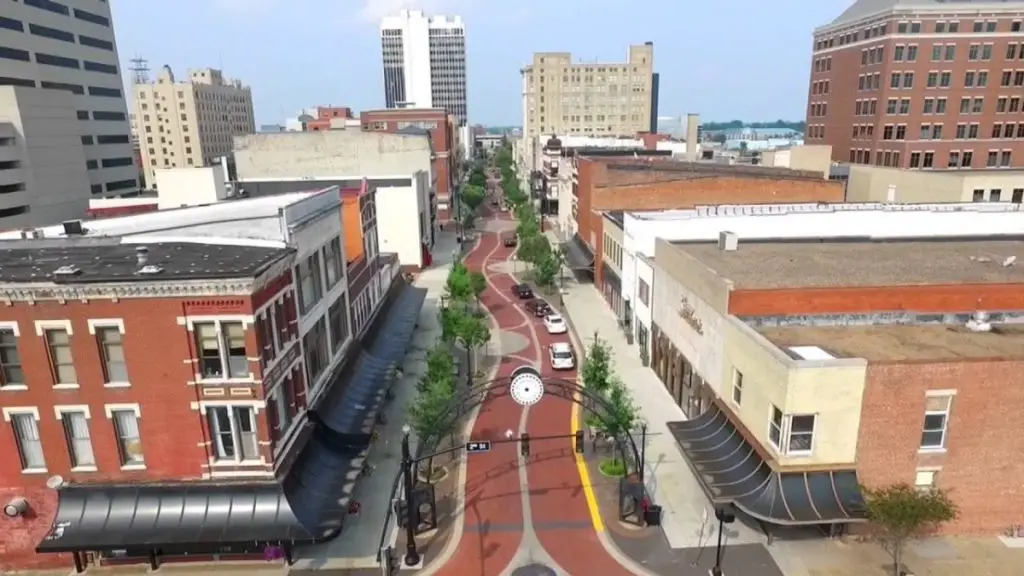 Evansville Museum of Arts, History & Science located right on the riverfront of downtown.  The museum's three components include art galleries, history exhibits covering both regional and US history, and planetarium.  This location is probably better for older elementary children and above. The museum is ASTC Reciprocal if you have a membership to any other ASTC member facility.  There is also a children museum that you can check out here (also in the downtown).
Just a little south of the museum you will find Mickey's Kingdom, a 21,000 square feet of playground for children of all abilities.  The play equipment is made from recycled materials and has been fundraised and is maintained through volunteers.
Don't forget to grab your photo op at Self.e Alley located in the alley of 318 Main Street.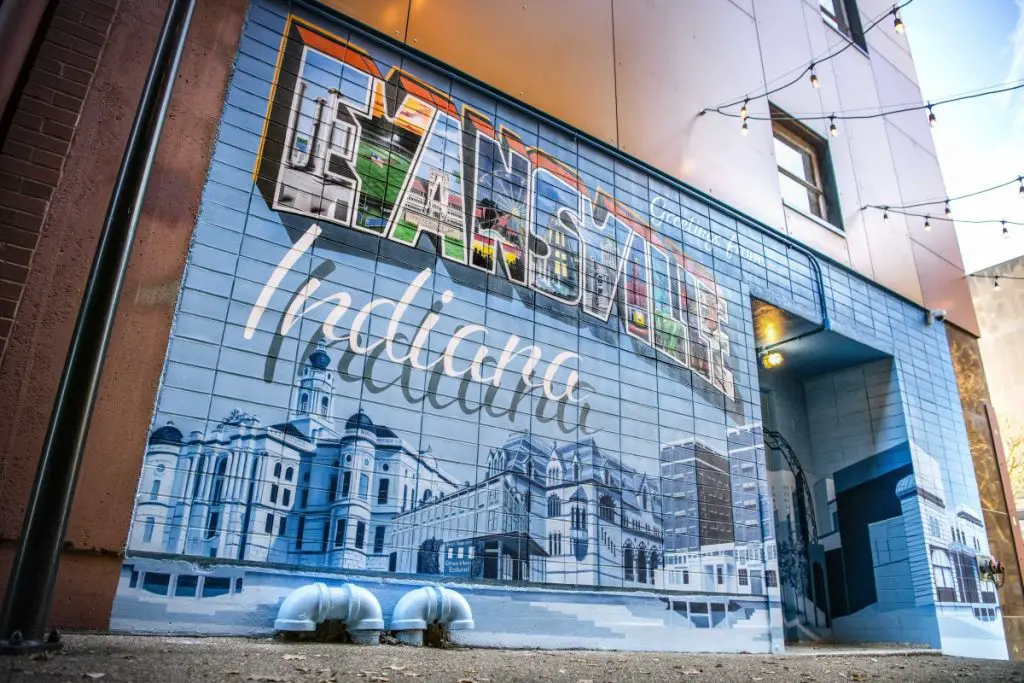 When you're ready for a meal, check out BRU Burger Bar ,part of a regional chain. However, this particular location is built within an old Greyhound bus station and is super cool.  Enjoy burgers, sandwiches and take advantage of their kids menu.
If you are interested in following your meal with a sweet treat, consider Bliss Artisan Ice Cream.  They have a rotating menu of their luscious flavors.
Day Four – Get those donuts!  Parlour Doughnuts is an up and comer.  There are two locations in Evansville and three more coming in Florida and California.  Come and try them where they are getting their start.  Don't leave town without them.
One last chance to take in the scenery in Evansville by taking to the trail system.  You can view the entire map of options here, but consider the Pigeon Creek Greenway to snack on those donuts and take in the water views before jumping back in the car.
Iowa City, Iowa (Population: 74,000)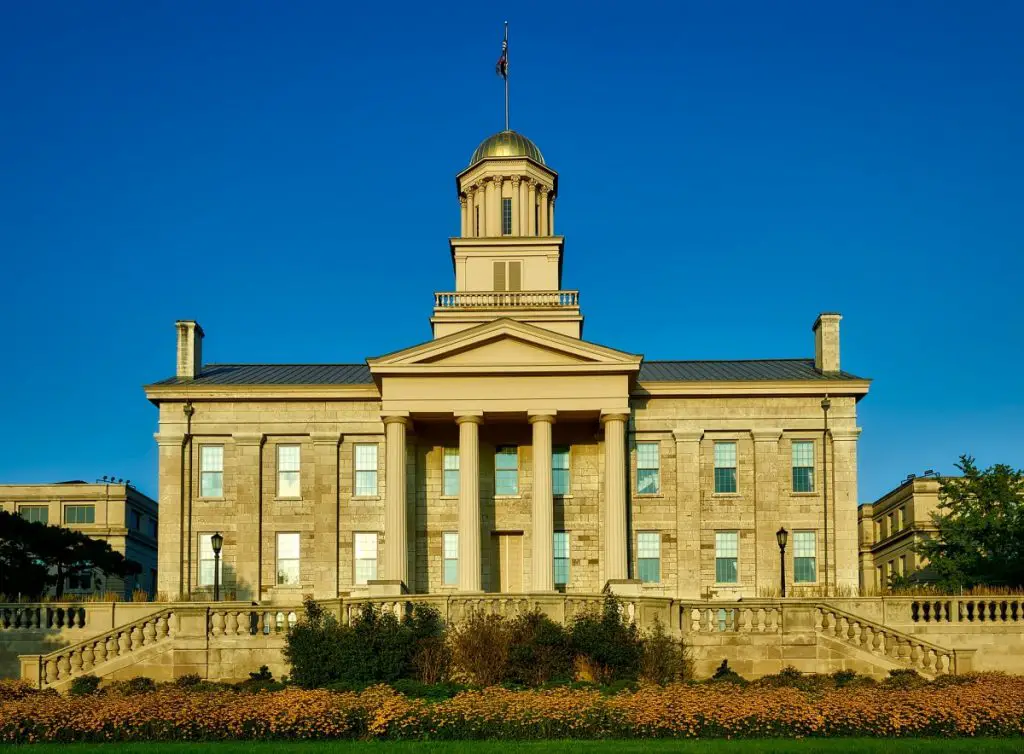 Where to Stay: I highly recommend the super fun, funky, retro Graduate for a hotel stay in the middle of everything.  Check out their awesome bunk family rooms.  If an apartment rental is more your style, check out this 2 bedroom in the heart of downtown or a 3 bedroom condo in Iowa River Landing.
Day One – Iowa City and neighboring Coralville and North Liberty are full of many types of housing and neighborhood.  Although it's the smallest city on this list, as a college town, you will find a unique vibe that makes it feel much bigger.  Start your visit with a stroll through the pedestrian areas of downtown and get an idea of how you'll spend your time.  Stop at the large playset next to the public library and across from The Graduate hotel.  Grab a few snacks for your room or apartment at The Bread Garden.
When it's time for dinner, venture a bit south (you'll want to drive or Uber) to Big Grove Taproom.  Be sure to look for direction to the Iowa City (rather than Solon location).  Arrive later afternoon to enjoy the sun still shining in the outdoor patio or through the endless windows inside the industrial space.  Not only does Big Grove offer great beers, they offer a funky, vegetarian friendly menu plus great kids meals.  You and the kids can enjoy shuffle board and more games while you wait as well.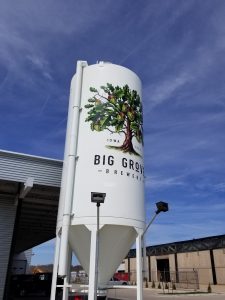 Day Two – Today we'll continue to enjoy downtown.  As I mentioned, this college town is home to the University of Iowa, a Big Ten school with over 30,000 students.  If you happen to be visiting during the University's spring break, there will be a stark difference from visiting at times when class is in session.  On breaks and all summer, parking is easy to come by and there is a visible shift in the age of patrons walking throughout the downtown.
Start your day with breakfast at the greasy spoon Hamburg Inn 2. The little spot has seen nearly every political candidate making their way through Iowa and has the photos to prove it.  You can use from a variety of egg dishes (omelets, sandwiches), french toast and pancakes, and a variety of kids menu items.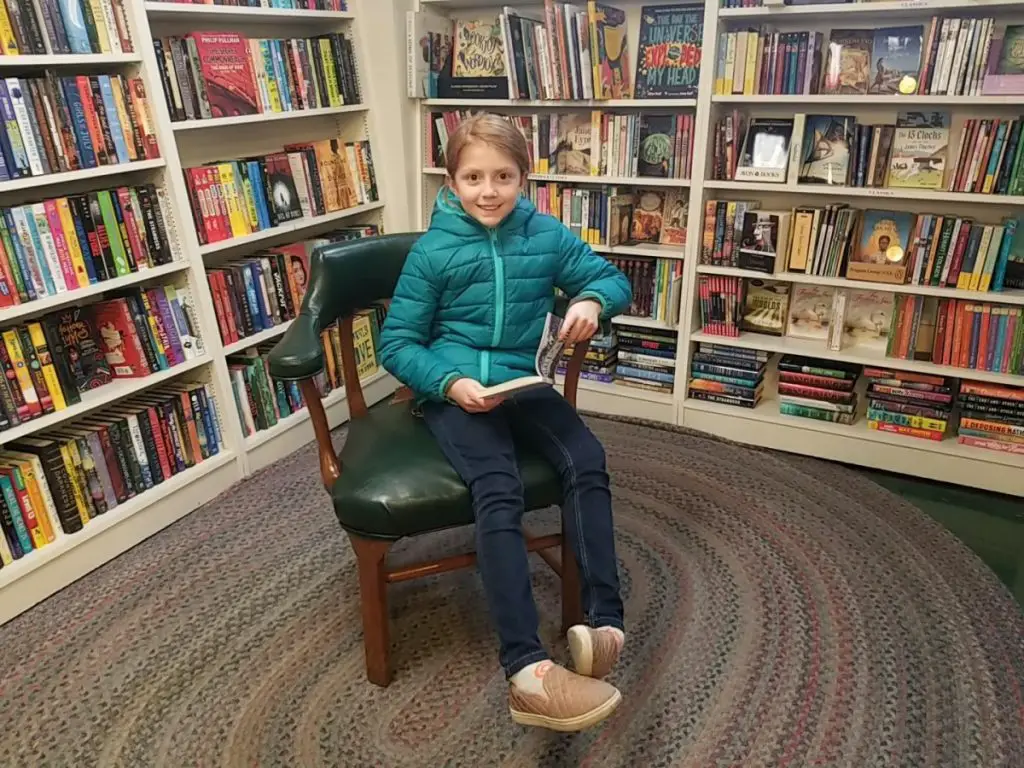 Pop up to Dubuque Street to visit Prairie Lights Bookstore which has been open since 1978.  Prairie Lights is a great bookstore by any measure, but head downstairs to the kids section and be amazed.  Their selection is extensive, but not the largest I've ever seen.  They feature a variety of types of books.  Most impressive of all is the knowledge of the staff.  Tell them a book that you loved and they will produce half a dozen similar options you make enjoy.  You won't regret this visit.
Continue toward campus and you'll find yourself at the Pentacrest.  This large lawn houses 5 main buildings of the U of I campus including what used to be the state capitol building of Iowa.  On your approach, the building to the right is Macbride Hall which is home to the University of Iowa Museum of Natural History.  The collection is spread over all three floors.  You can see animal displays from all over the world, learn about the history of Iowa and more.  It is free to visit and there is a small gift shop and donation opportunity on the middle level.
After exploring the museum, you can continue down the hill and walk along the Iowa River and observe the West side of campus which is home to all of the athletic facilities and renowned hospitals.  Once you start to get hungry, make your back up the hill to grab a bite at St. Burch Tavern.  In the spirit of Wisconsin supper houses mixed with its modern location, the eclectic menu with make both adults and kids happy.  Don't miss the Voodoo Shrimp!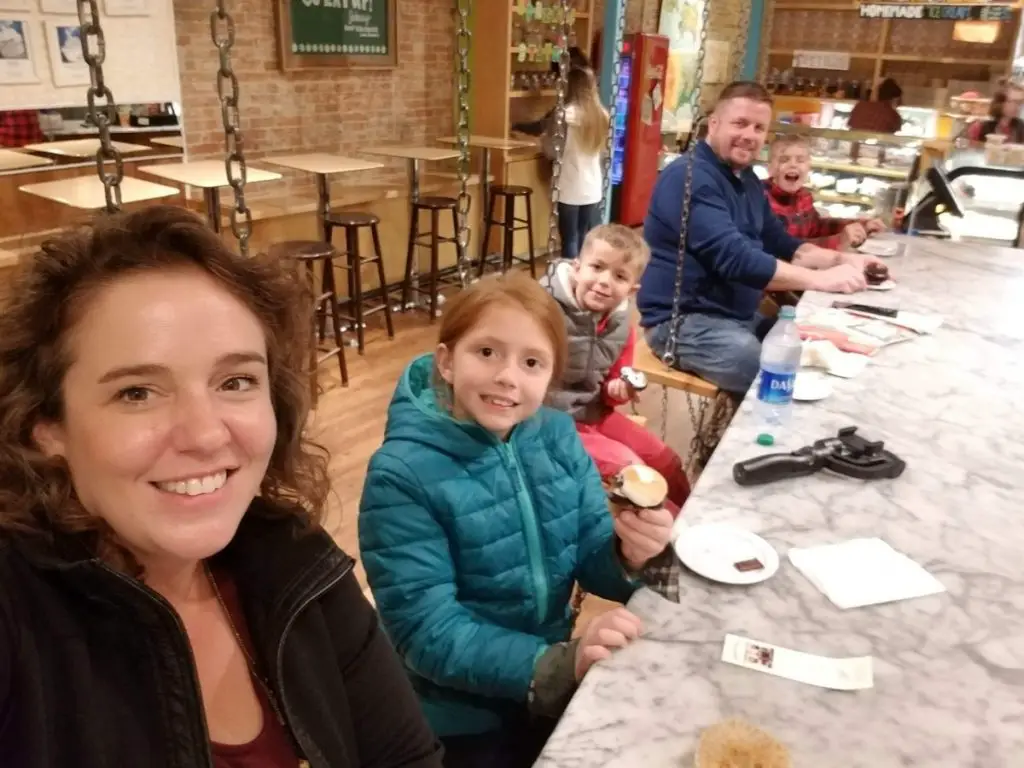 Whether you spread your day out and this was lunch or dinner, give the kids a sweet treat at Molly's Cupcakes where they can sit on a swing while they take in the sugary treat.
Day Three – Today, we're heading North of downtown to the Devonian Fossil Gorge.  I'm a mom to a dinosaur fanatic, but trust me when I say every kid will find this place to be pretty cool.  It's like seeing the geological past right now.  And the kids don't have to keep their hands on in a museum.  They can explore, find fossils in the rocks they are walking in and maybe see some current wildlife.  You can easily spend a couple hours here if you let yourself explore to the end.  There is also an audio tour you can call on your phone to get a little background information.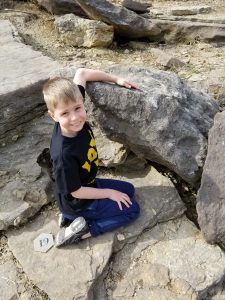 The Gorge is part of a water system that include the same Iowa River you saw downtown and the Coralville Lake.  There are several parks and playgrounds around this area.  You may be inspired to come back for a little camping or to enjoy the beach in warmer weather.
After you've tired yourself exploring and playing, let's head across Iowa City on a route you haven't seen yet, Highway 1, which will take you to Iowa City's neighbor, Coralville.  There is no shortage of great restaurants along the corridor of Coralville (2nd Street).  I would recommend Reunion Brewery for its great funky eats, good beer and off the wall monster comic decor  OR The Vine (Coralville location) for its Iowa spirit, great wings and kids meal baskets.
If you want more play time, head to the Coralville Mall to check out the Iowa Children's Museum.  This one is targeted toward the little ones and young elementary, but everyone can find something to enjoy.  Plus, there's always shopping or a movie for those who don't feel like playing.
If you're staying closer to downtown, you can drive through the West side of University of Iowa campus around Carver Hawkeye Arena, Kinnick Stadium, and see the Stead Children's Hospital overlooking the stadium.  You may have heard of the now iconic "Iowa Wave" Iowa football fans give to the kids and families on the top floor of the hospital after the first quarter of every football game.
Day Four – Before you leave town, grab another great meal at the Bluebird Diner. You will enjoy a retro diner vibe with fun and funky takes on breakfast favorites.  The kids can easily grab a small stack of pancakes or ala carte items to satisfy their tummies.
If you have a sports enthusiast in your group, you may want to stop at the University of Iowa Athletics Hall of Fame on your way out of town.
Springfield, Missouri (Population: 167,000)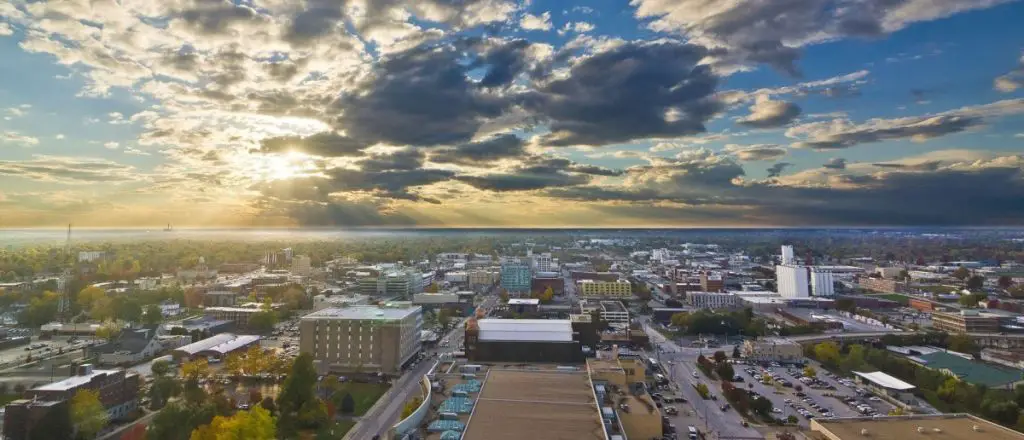 Where To Stay: Check out the Homes2Hilton for a comfy family stay (with pool, breakfast, free parking and free wifi) or if you prefer an Airbnb, these look really special: Camp House, Taste of Ozarks, and The Haven.
Day One – Assuming you will arrive in the afternoon, make your first stop the Rutledge-Wilson Farm Park.  This 200+ acre park has a agriculture theme (animal barn, demo ag plots and farm themed playground).  Visitors can enjoy trails, creek, and 20 acre prairie.  They are open in Spring until 5pm everyday except Monday and it is completely free.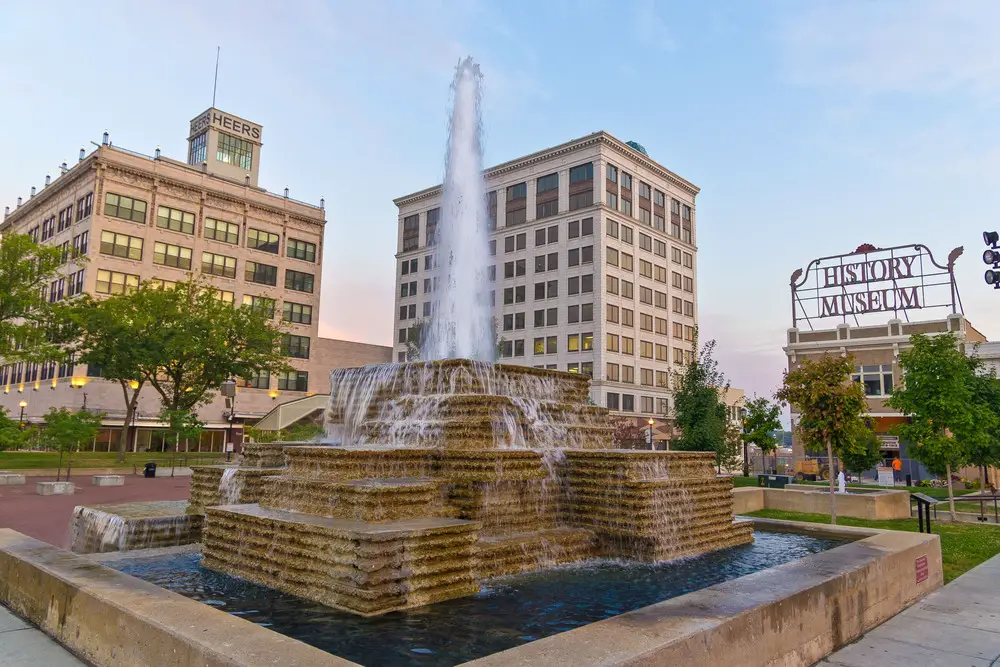 For dinner tonight, head into Downtown Springfield.  Try something a little exotic at Café Cusco, an authentic Peruvian restaurant open for both lunch and dinner.  Café Cusco boasts a wide variety of options and is known for being very accommodating to children with healthy options kids will love.
Day Two – If you aren't enjoying free breakfast at your hotel, you may want to visit Gailey's Breakfast Café.  This is the type of place that has exactly whatever you envision breakfast to be plus a lot more inventive, healthy, and funky items.  You'll have a hard time choosing.  They offer a $5 kids menu as well.
Your big outing for the day will be to Wonders of Wildlife National Museum & Aquarium.  It may sound unique when I explain that this museum and aquarium are located as part of a Bass Pro Shop, but they are far more substantial than the displays often found in the Bass stores.  The museum's intent is to celebrate the wonders of the great outdoors.  Visitors often say they spend four or more hours here.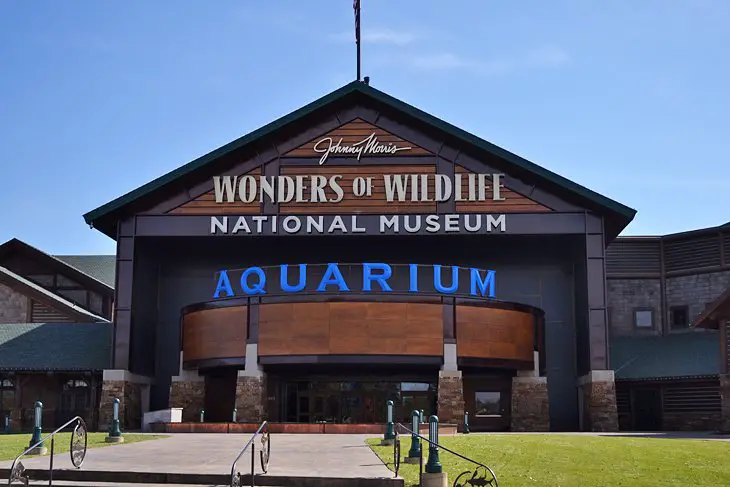 Springfield has a healthy beer and wine scene.  For a spot to check out a local brew in a kid friendly environment, check out 4 By 4 Brewing Company.  Their name actually refers to the 4 guy and their 4 wives that started the place and is a "family minded taproom".  You can bring in your own food or check their calendar to see if they will have a food truck onsite.  They have tons of board games as well as large scale games like Connect 4, corn hole, and ping pong.
Day Three – Start off this day with a breakfast or  brunch buffet at Hemingway's Blue Water Café.  The delicious breakfast includes all of my kids favorites and if you happen to visit on Sunday, there are several savory brunch favorites added as well as a chocolate fountain, French Toast station, and over 20 feet of desserts.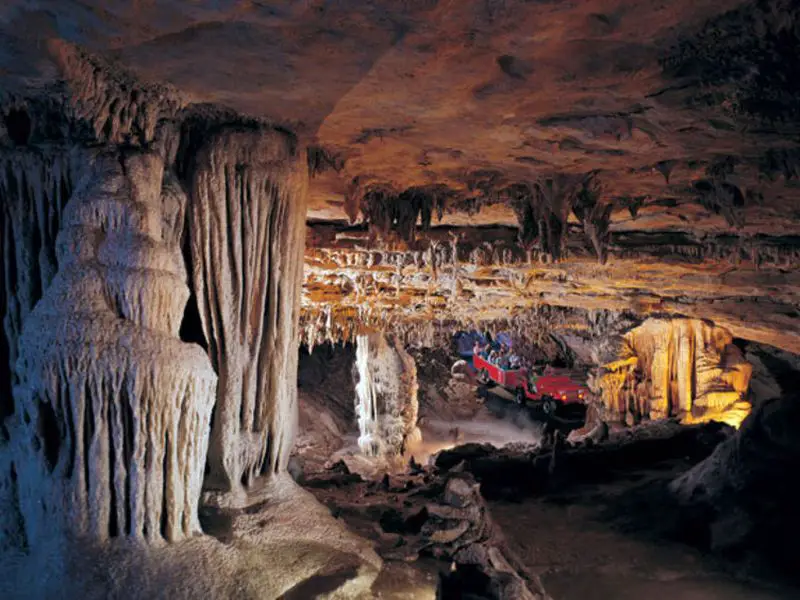 After brunch, head to the Fantastic Caverns, about 20 minutes drive.  This attraction is North America's only "ride through caves" and is around 60 degrees all year round.  Children 5 and under are free.  Their website allow features educational materials you can use to enhance your visit.
If the weather is agreeable, the Dickerson Zoo is nearly on your way back to Springfield.  It is open from March to October from 9-5.  You will find a wide variety of animals including larger animals – tigers, black bear, elephants, and hippos.  If you've been a tourist enough for one day, an afternoon swim back at the hotel might be preferred.
Don't miss Pizza House for dinner.  You will head back into downtown Springfield.  This old school establishment offers cracker thin crust and this so crunchy and delicious.
Day Four – Fingers crossed for a mild last morning, there is one more chance to visit Nathaneal Green/Close Memorial Park.  This spacious park includes the Springfield Botancial Center which you may visit starting at 8 am every day except Sunday (opens at 11 am). The Botanical Center and larger park includes all ages attractions and play areas.
If you want a quick, photo op with the World's Largest Fork, it's only a few minutes away from the park.  It's located on the ground of the The Food Channel, a food and recipe website based in Springfield.
Your final stop before leaving town should be the London Calling Gourmet Pasty Company.  Lean into the uniqueness of finding English specialties in Southern Missouri while trying savory pasties, Guinness gravy, English candies and cakes.  You can visit and eat inside a double decker bus in their location in the Route 66 Food Truck Park on St. Louis Street.
You can feel a bit of Springfield's energy from this video targeted toward potential residents.
Additional Resources:
Midwest Living: Springfield, MO
Spring Break in Chicago: Beyond Downtown