For our family, Cardinal baseball is part of our annual traditions. It has actually been part of my entire life, growing up attending Cardinal games and even participating in family reunions designed around Cardinals series. As a kid, it was all about the sweet treats, frozen lemonades, hot dogs, Cracker Jacks, etc. – the classics. Don't get my wrong, I still love a great hot dog with ketchup and grilled onions, but my food aspirations have changed. For the last many visits, I have wanted to try new foods at Busch and make sure I was not missing out on any of the offerings. Things do change year to year, but many have become the new classics at what we still call "New Busch".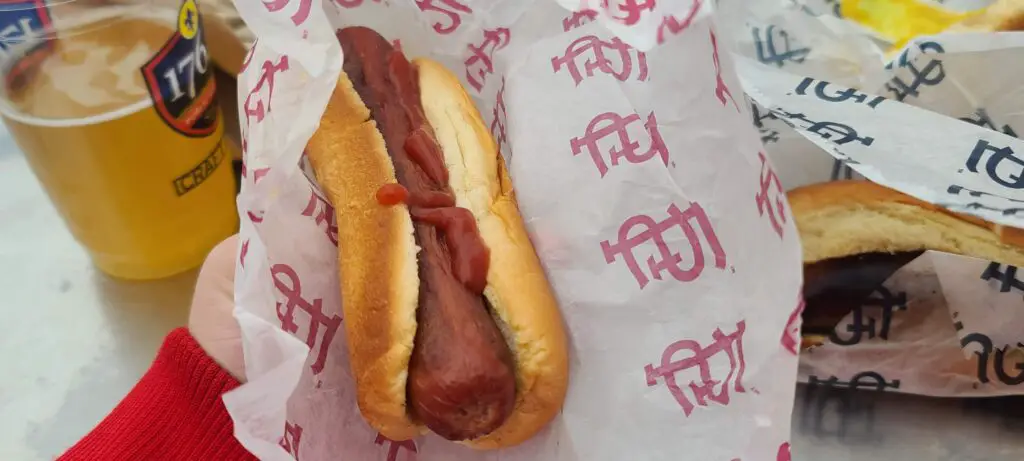 You can organize this tour however you please and in accordance with your seats, but my suggestion is to grab a bite on the first level when you walk in and make your way to the top level. Then, as the game continues, there will be thinning out crowds and more flexibility…sometimes. Some games are just too exciting for much shift in the crowd.
Here are my suggestions to include in your Busch Stadium Food Tour:
Asian Stir Fry – Choose pork or beef with all the veggies. You can also choose between rice or noodles (may run low later in the game) and a savory or spicier sauce. This is available at the Asian Action Station Section 136.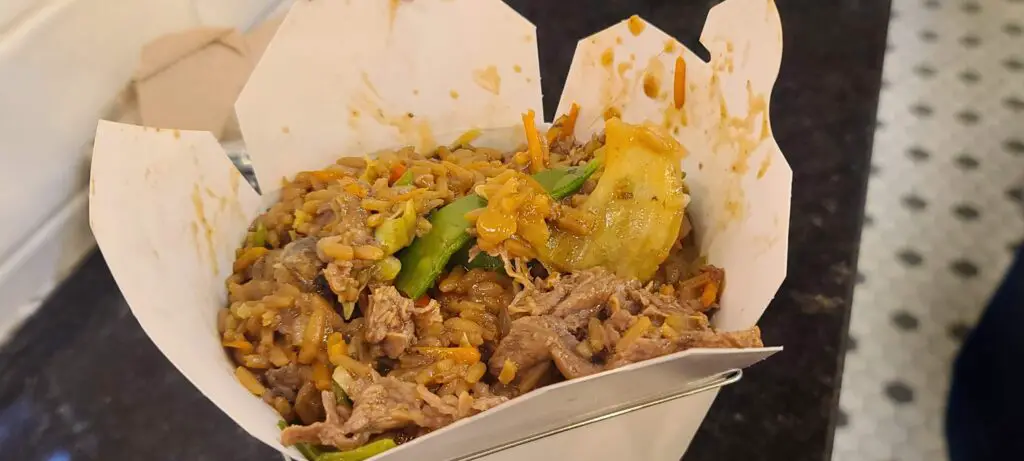 Beef Brisket Sandwich – You can get brisket in several spots including the Broadway BBQ Section 109 and the Carvery 148. It's not the best brisket you have ever had, but it is a really delicious ballpark option. If you want to combine some BBQ magic with a ballpark favorite, grab some BBQ Nachos at the Broadway BBQ Section 109.
Big Chicken – New in 2023, Shaq's Big Chicken is located in both 135 and 458. The stalls are set up for easy pick up of their sandwiches, fries, or cookie. The breading is a sweet corn meal style batter that definitely stands out from other chicken sandwiches. You won't find a Big Chicken (yet) nearly anywhere in the Midwest.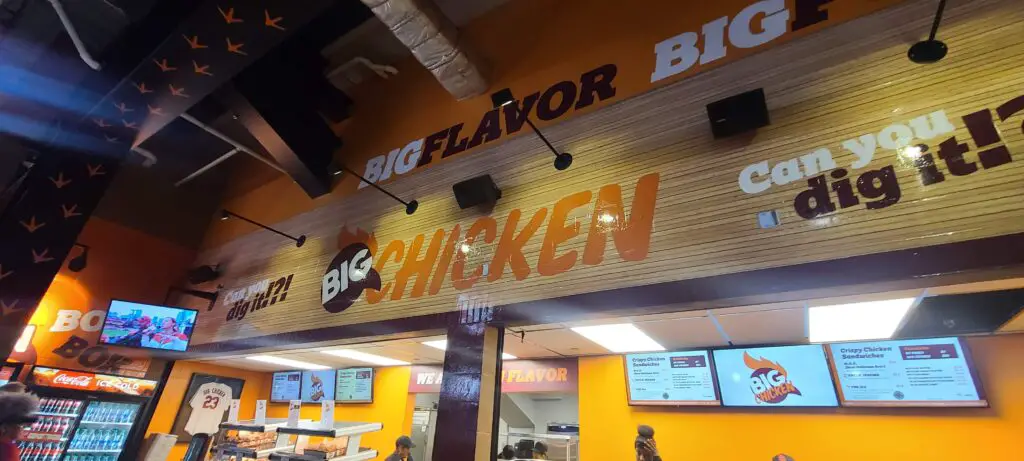 Freddy's – Another outside the ballpark chain that premiered at Busch this season is Freddy's. Freddy's is known for their smash style steakburgers, fries, and frozen custard milkshakes. Although I personally try to choose items I cannot get outside of the stadium, I always really enjoy Freddy's. And don't forget their cheese curds! The Freddy's Section is 432.
Pastrami Sandwich – This sandwich is only found in Section 147 at Kohn's stand. The Killer Pastrami comes with a deli style potato salad. The sandwich is served on rye with kraut, onions, and their special mustard. A unique ballpark option to enjoy. You will also find knockwurst, pastrami dog, and corned beef at the Kohn's stand.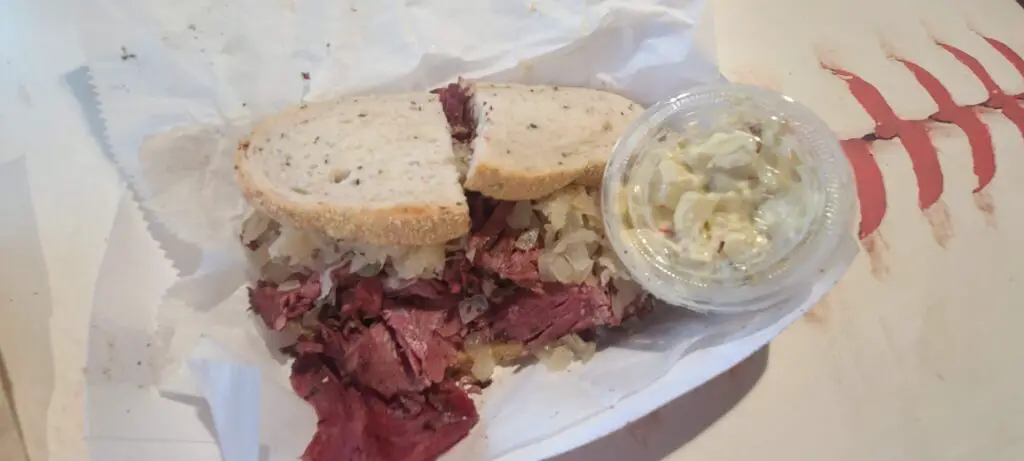 Bacon Wrapped Hot Dog – Elevating the ballpark favorite, you can now find stands selling bacon wrapped dogs at Sections 147 and 168. The hot dogs stand on their own, but you can add a variety of toppings including baked beans, pico de gallo, aioli or crispy onions.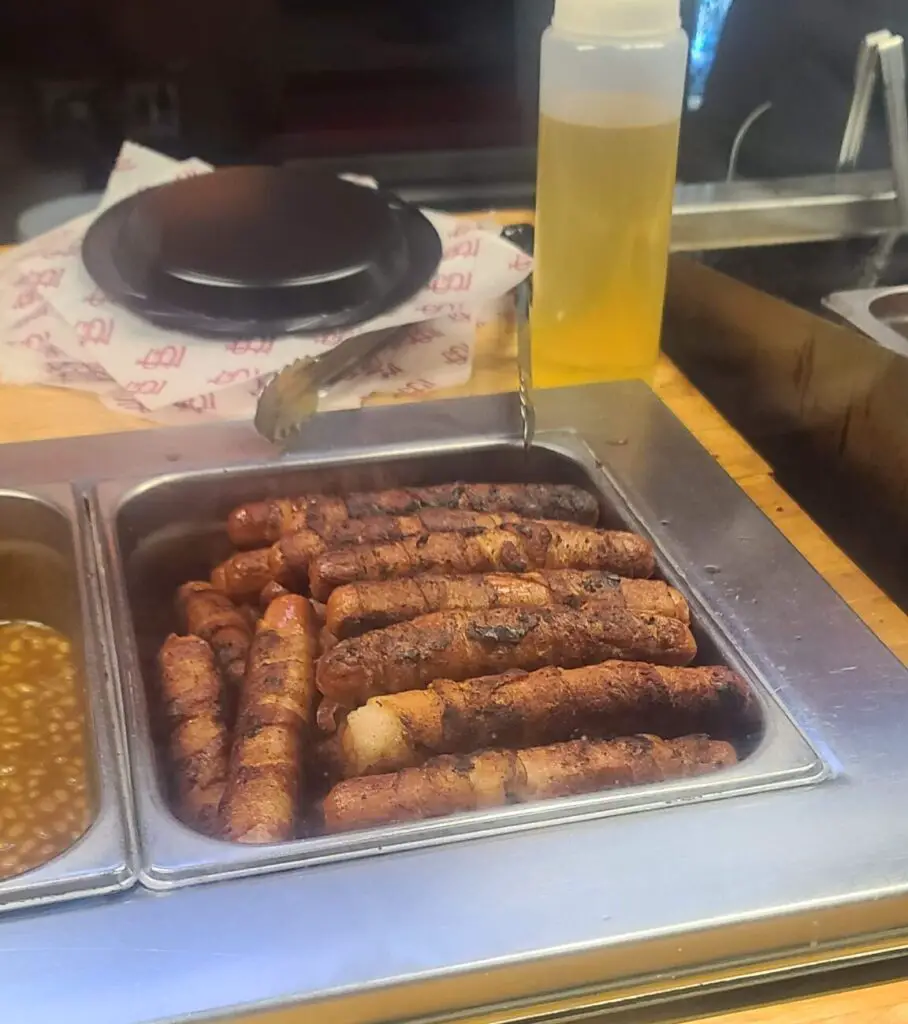 Totchos – The trendy snack made its to Busch last year with a loaded version available at the Crowd the Plate Section 148. Totchos should come with a warning for how filling they are; best shared with a friend or two.
Mission Taco – A 2023 new addition, this St. Louis area chain offers West Coast inspired tacos, nachos and street corn. The tacos come in a set of two with unique offerings such as buffalo chicken and habanero aioli fried shrimp tacos. You will find the Mission Taco Joint at Section 150.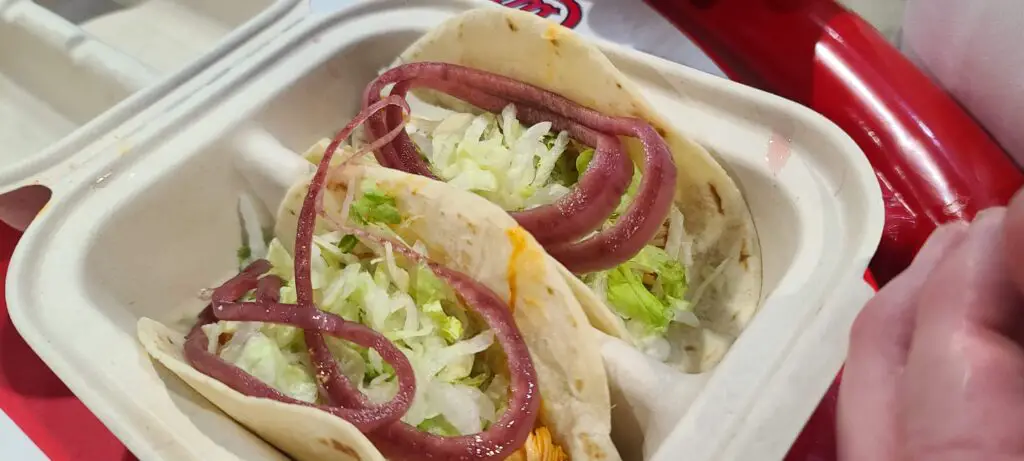 Italian Beef – Nona's stand can be found in Sections 189, and 440. The Italian beef sandwich is what you would expect – pepper, onions and melty, delicious cheese in a soft bun.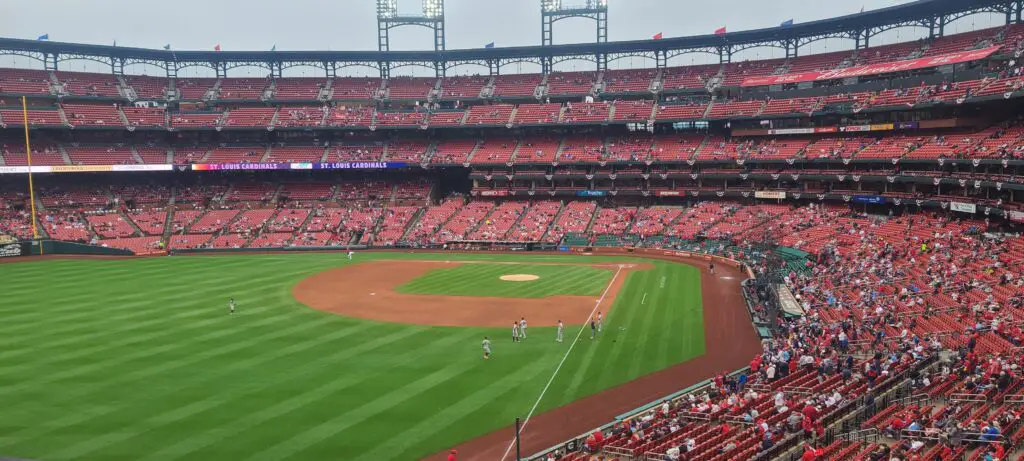 If you want to stick with the traditions, try the build your own hot dog, brat, or sausage options at Topp Dogg Build Your Own in Section 132 and Top of the 5th Section 189. If nachos is your ballpark go to, make your way to the multiple El Birdos Nacho Sections 131, 152, 189, and 452.
Busch Stadium also has a really nice selection of bar set ups that create space to relax which we have used with Standing Room Only tickets and on super hot days with our kids for a comfier spot to relax with fans.  When we are within the stadium, we like to stop and snack at 1764 Craft Bar at Section 141 or the Back Stop Bar Section 150.
If you are visiting Busch with kids, you will also appreciate the markets set up through out each level with quick snack and drink options that are easy to pick up while someone else may be waiting in line for hot food.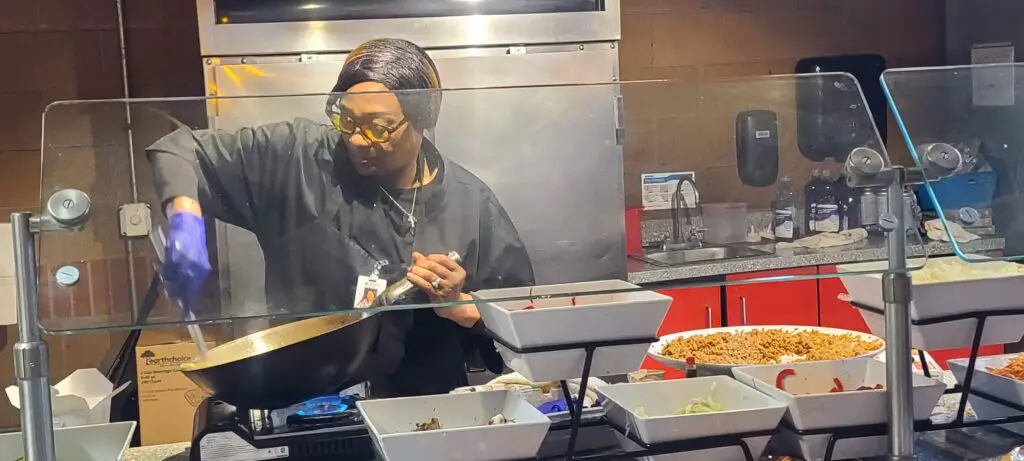 What's your favorite Busch Stadium food? Each year new items are introduced and I'm looking forward to the introduction of next season's foodie favorites!  Go Cards!