As a meticulous travel planner, I try to learn as much as possible before visiting a country. It is my hope that we can be as prepared as possible, respect the people of each destination, and leave a lot of the surprises for the adventures themselves. It never fails that there are cultural differences for which I could not prepare. The following is my list of what surprised me in Ecuador as well as important things you to should know before your travels.
Driving
Weather
Must Haves
Dogs
Must Try
Grocery Store
Small Country
Cash
Elevation
Indigenous People
Lessons of the Amazon
Put yourself in an Ecuadorian mindset by considering these cultural differences (at least from the United States) to prepare for your visit.
Driving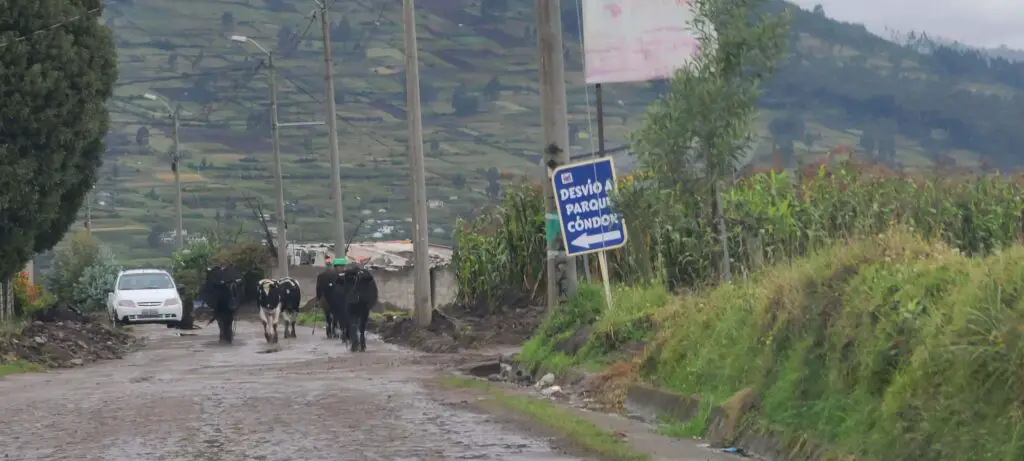 Unless you are visiting from a country with similar terrain, road systems, and cultural attitude, do not drive yourself. If you are staying in one area, perhaps there are parts of Ecuador where a visitor can feel confident driving. None of the areas we visited fit this description.
From our first moments in Quito, I acknowledged the aggressiveness of switching lanes, joining into moving traffic at turns, and the lack of space between fast moving cars. This is somewhat similar to some large cities traffic here, but it does not stop here. While staying in the Old City and moving around Quito, we witnessed traffic patterns that simply require one to know what is happening in advance.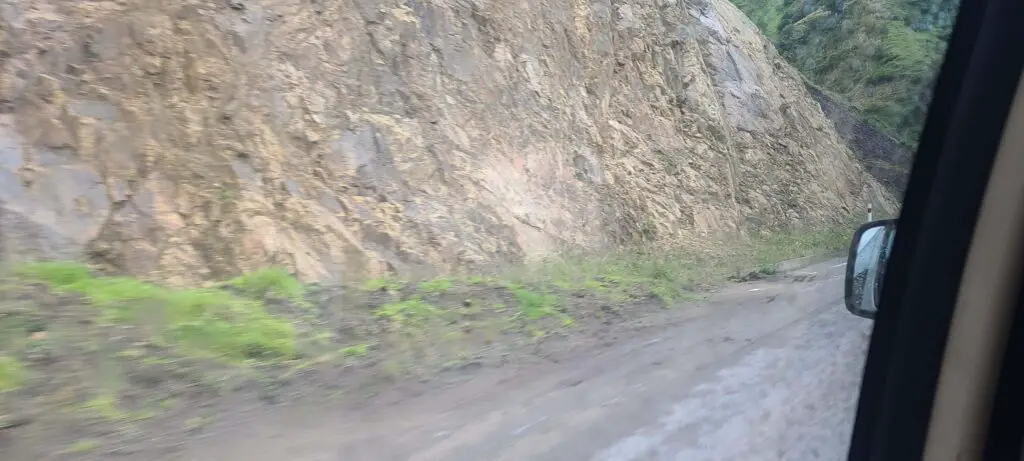 Coming and going from the city in the rush hours of the day means lane closures to change the direction of a lane to the opposite, adding to the capacity coming into or leaving the city.
Within the Old City, there are many road closures and change of direction for roads. Quito is a fairly small national capital with very old roads in the Old City. To manage the flow and quantity of traffic, they implemented a "pico y placa" system (meaning peak and plate) which restricts traffic into Quito to license plates ending in certain numbers on certain days. The hours are consistent around morning and evening rush hour, but can be changed as needed. This makes moving around Quito in a rental car seem preposterous. Tourism registered vehicles have an exception to these rules which is essential if you have little time to see the city.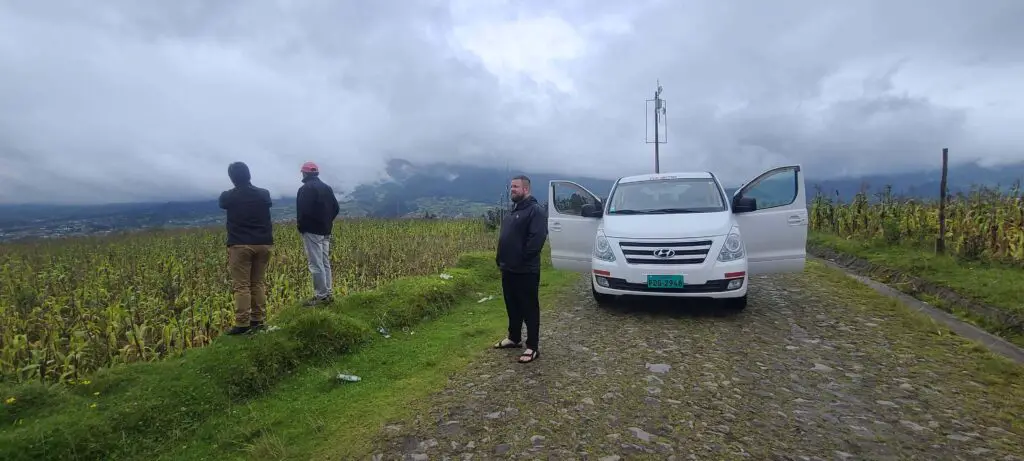 Beyond Quito and traveling within the interior of the country, there are many elevation changes with winding roads. We have traveled many of these style of roads in the U.S. and other countries and know how exhausting it can be for the driver. However, Ecuador raises the stakes with drivers of large commercial vehicles, motorbikes, bicycles, etc. on these winding roads. And even more treacherous is the reality of land slides in many parts of the country. We traveled on the side of the Andes mountain roads that were reduced to one lane due to land slides. Having a confident driver made the experience much more comfortable than it would have been if we were tasked with the driving.
Weather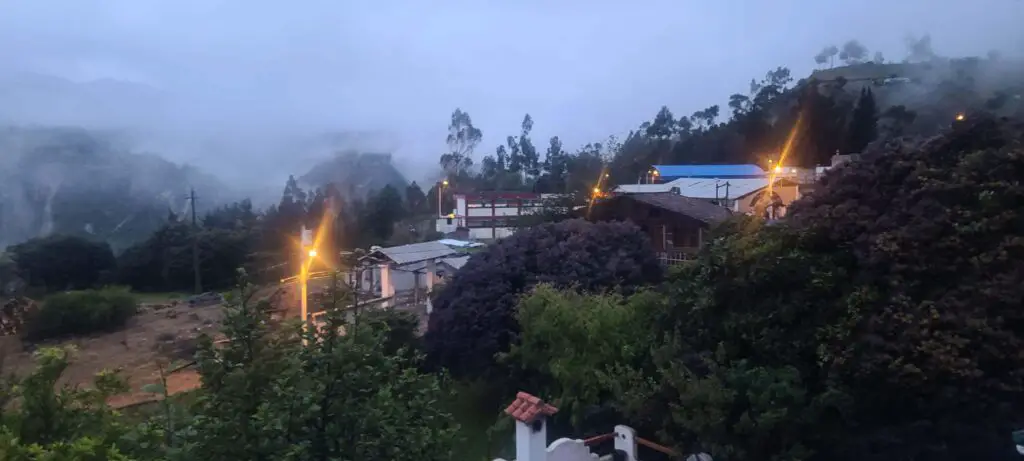 If you have been reading up on Ecuador, certainly the weather is mentioned. Mainstream weather sites give a very misleading picture with forecasts that do not reflect the variability of the weather or the complexity of weather variation across the country. Ecuador's rich biodiversity means different geographic locations within the country vary considerably in climate, even if close in distance. There are parts of the year that are typically called "wet season", typically between December through May, but that is also misleading since this does not translate to cold on the coast or in the Amazon. In a matter of a couple of hours, temperature can vary greatly weather it is due to the intense proximity to the Sun or elevation and atmospheric change.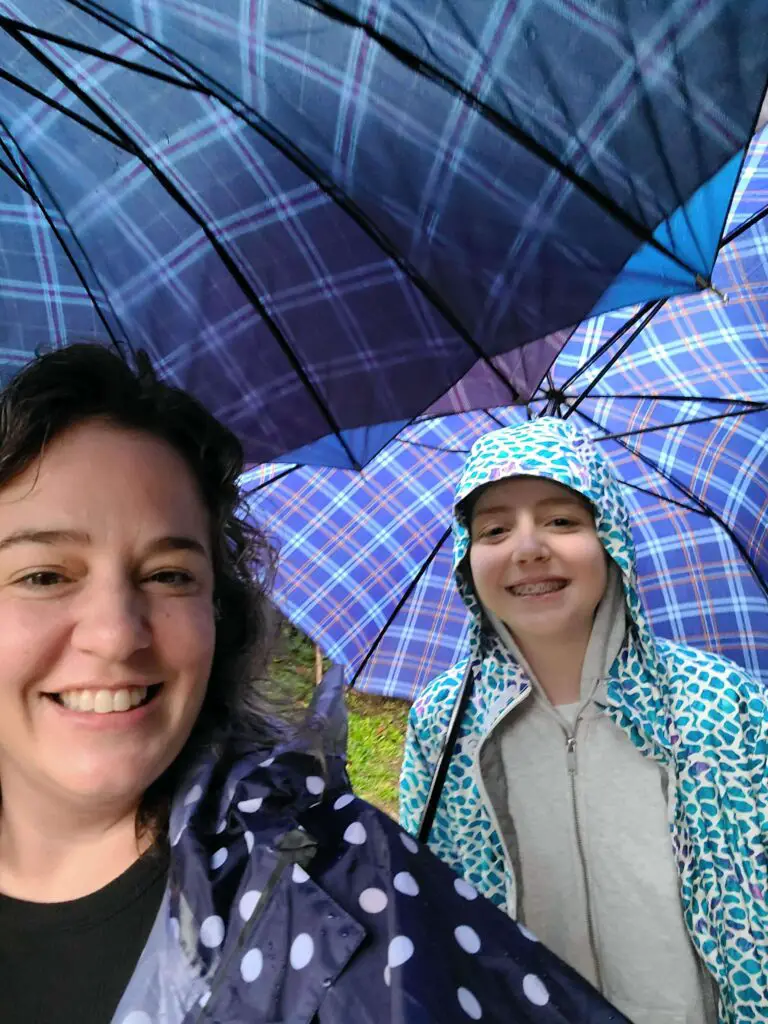 Weather websites will give you a general range of temperatures for your planning, but be sure to look at all of your travel destinations since each area of the country will likely show different temperature ranges. The most important element of preparing for weather is dressing in appropriate layers.
Must Haves
In keeping with our weather discussion, there are certain essential items that allow for easy adjustment. It is always a good idea to have a hat. A ball cap will work in many situations, but something with a strap (think safari hat) may work best if you are on the water or similarly windy places.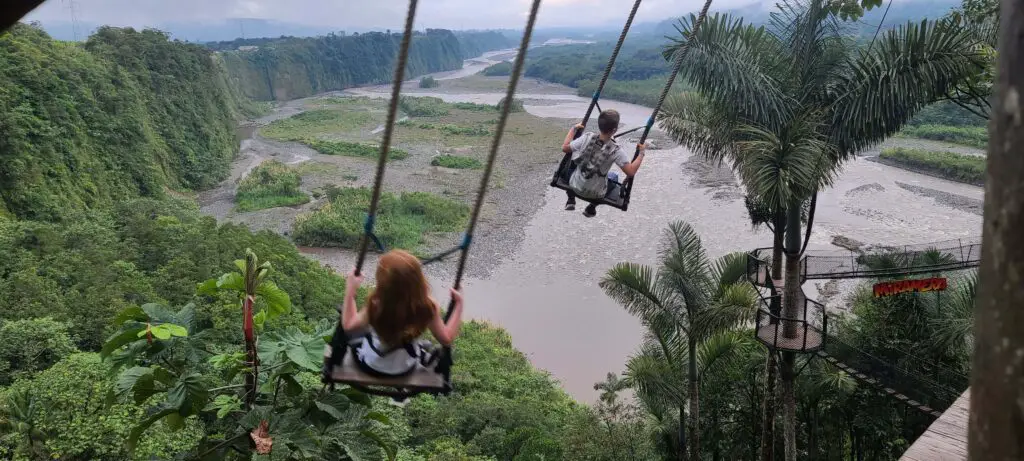 Sunglasses are also helpful. In our family, at least two of our children, are very sensitive to light making picture taking in a bright place like Ecuador challenging; sunglasses can help.
The bright and intense sun raises mean sunscreen is essential. We were diligent about applying our 50 or 70 SPF (we have a redhead in the family), but there were still times when our teen thought he got a spot and the redness quickly accrued on the back of his neck. If you are brining sunscreen from home, choose non-aerosol for easier transport. Sunscreen is a product that will cost approximately 2.5 times as much to purchase in Ecuador, so buying ahead is budget conscious.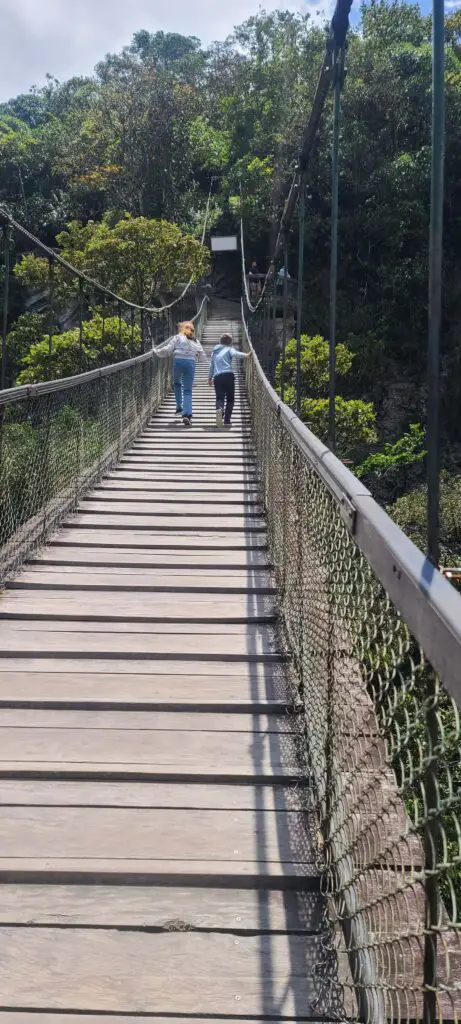 Bug spray is similarly expensive in Ecuador and highly advisable if you are traveling within the Amazon. Consider repellent that has a higher DEET content than you might use in the United States. Although I do not love putting this on my family, a child covered in bug bites feels like a bad trade off for something weaker.
Carrying toilet paper is an essential. The availability varies widely. You should have no trouble within your accommodations, but public bathrooms are a different story. In some spaces, a dispenser will be outside of the bathroom stall. In others, you can purchase a single packet of paper for change. We find it easier to take our own and not worry about correct change, etc. We have used this style of small roll encased in plastic for many trips. I like the plastic package because it doesn't get torn up in my bag. You could also take travel tissue packs since the paper is disposed of in trash cans and not put down the toilet.
I also consider some type of rain jacket an essential item for Ecuador travel. Although temperatures were rather cool at times, we took light or medium weight water proof jackets with extra layers for warmth underneath. This style of Amazon Essential light puffer jacket worked great for the kids.
The winding roads I mentioned earlier mean that those prone to car sickness might struggle a bit. We made it through our eleven days with only one incident. The remainder of the time, I credit Sea Bands. Although they are designed for sea sickness, our kids wear them on all long car trips and it really makes a difference. The bands come in child and adult sizes, but I would recommend adult size for ages 11/12 and up and depending on your child's size.
Dogs
When we visited Croatia, there were cats everywhere. The number was a little shocking frankly. We did not read in advance about the seemingly stray dog population of Ecuador. From the first moments in the Old City on evening number one, there were around every corner. They exhibited excitement and would come up to us, sometimes jumping up, but not aggressive. There were dogs sniffing around the trash, but no groups of dogs making a mess or fighting amongst themselves.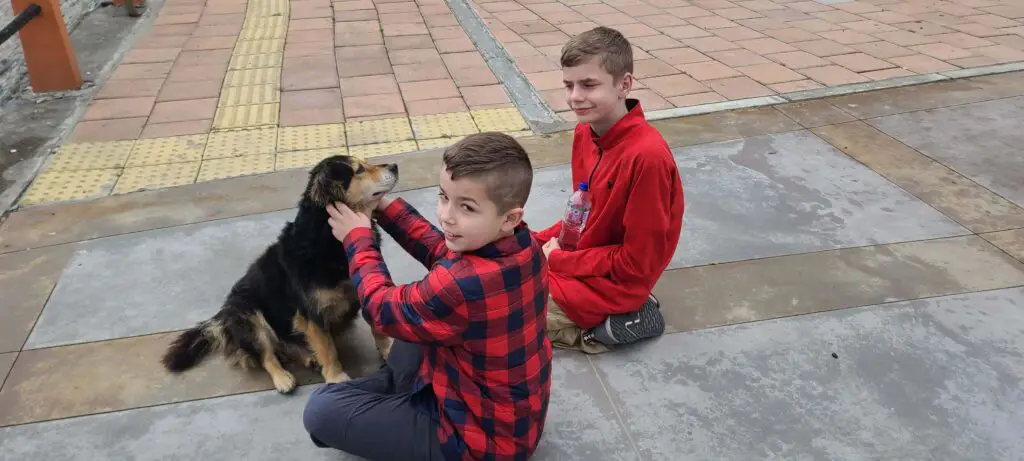 As we left the city, we saw dogs along the side of the road everywhere we went. Not a single dog was wearing a collar. When we learned that most dogs are allowed to roam, but return home to their families. In the countryside, often the families were visible, but the dogs just waited along the road in case a passerby stopped and offered them some food. The dogs rarely seemed emaciated or injured. It is simply a cultural system that works for Ecuadorians.
Must Try
Some countries are internationally famous for certain signature foods. Although I did research food, I did not have a lot of items on my must try list. There is a lot of talk of guinea pig and although we saw them available for sale at the animal market, we were not brave enough to try it. We did sample some slugs and lemon ants in the rain forest, better than expected.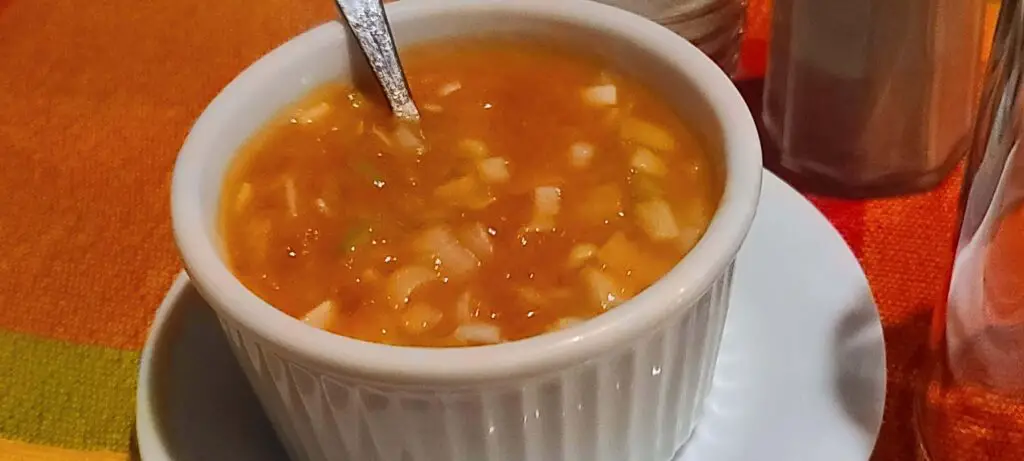 My general impression of the food in Ecuador was that it was simple and generally prepared without much spice. The spiciness is up to the patron to add with Aji, a delicious sauce (or salsa) made with tree tomatoes, onion, hot chiles, lemon juice, and cilantro. We absolutely ate it at any time of day and on a wide variety of foods. Since we do not have the tree tomato in the U.S., I've been reluctant to attempt to recreate. Do not miss out on this vivacious condiment!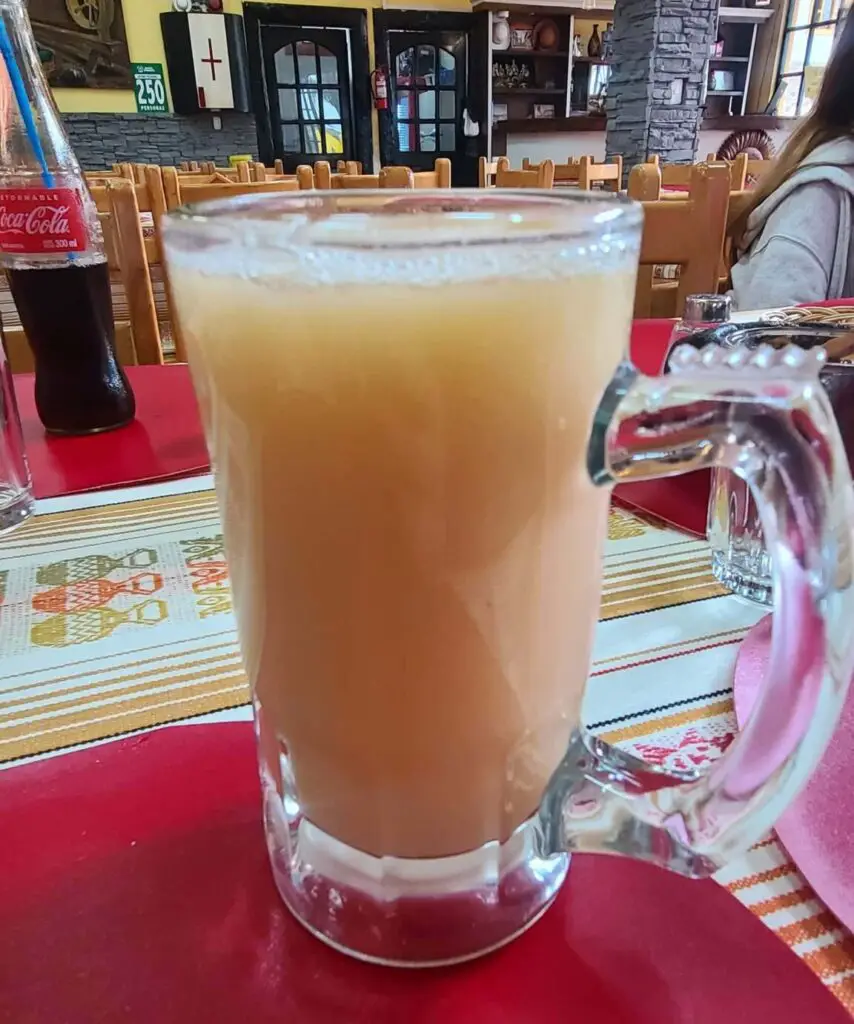 If given the opportunity to try Chi Cha, be sure to try this unique beverage. It can be served fermented (alcoholic) or not and is made from corn. There are regional variations in ingredients, but the result is a slightly thick beverage with slightly acidic, slightly sweet, but earthy taste.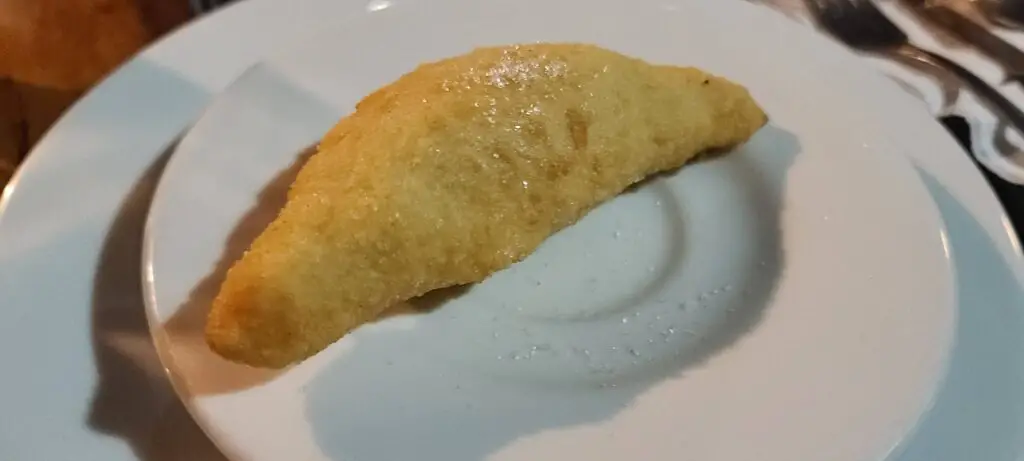 My personal favorite food discovery was the empanadas de viento. Viento translates to wind and these empanadas are puffed up and airy with cheese inside. They can be served with a bit of sugar on top, but are still very savory. They can be found in restaurants or as street food. There are videos online featuring oversized versions and the satisfactory popping of the air pocket of puffed dough.
Grocery Store
The concept of a small grocery store or bodega is no uncommon for Americans in larger cities or as convenience stores in smaller towns. In Ecuador, you may encounter a grocery store or bodega that you are not allowed to enter. There is a window through which you identify the items you would like to buy. Certainly knowing the names of products in Spanish makes the requests easier, particularly as most brands are completely different. Consider making your list in advance with the Spanish equivalent so you might show the store owner your requests if needed.
Small Country
Ecuador is similar in size to the U.S. state of Colorado. From an American perspective, this makes Ecuador a small country. Ecuador is very big in many ways – the biodiversity for one. When considering a space the size of Colorado and imagining oceanfront, high mountain elevations, volcanoes, rain forest, and more, it is easy to see that Ecuador is a dense and rich country.
We knew we had a great and experienced guide as so many people in the tourism industry around the country knew him. We, of course, knew no one until the eighth day in Ecuador when leaving lunch and running into our guide from day two (from nearly four hours away) and our guide from day six in the same city block in Tena. Of course, this is coincidence, but affirmed what we had been told many times – this is a small country.
Cash
Learning that Ecuador uses the U.S. dollar as its currency is somewhat of a relief. No pre-trip mental coaching to think in terms of the exchange rate. The ability to consider an item's price and value to you in your home currency while traveling in a foreign place is a helpful reduction in effort.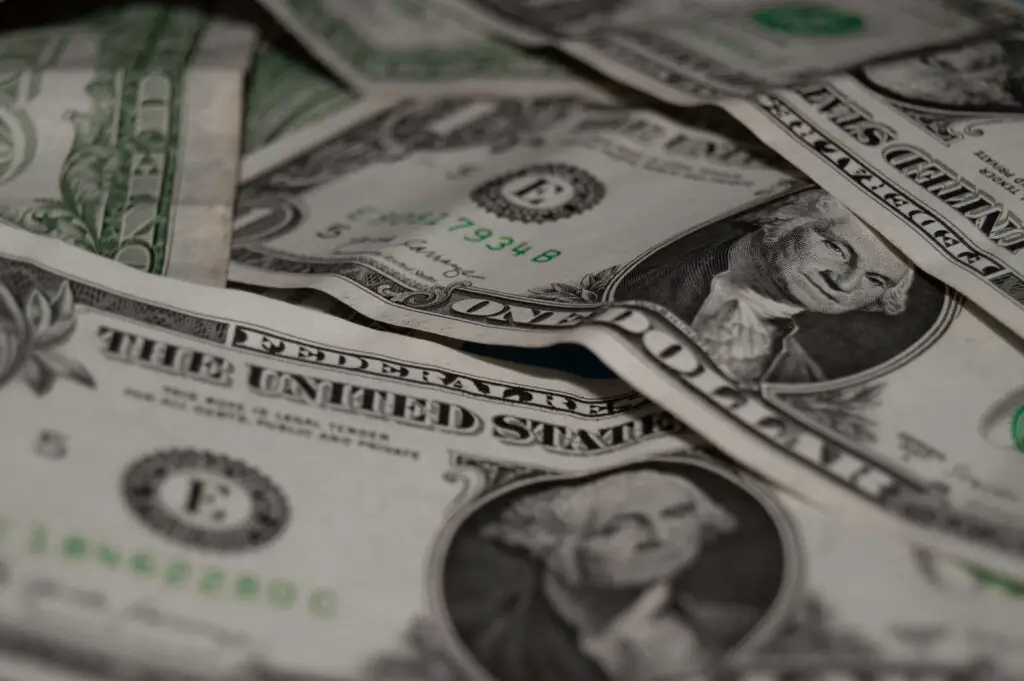 Ecuador is a very cash based society. There are restaurants, hotels and shops that take cards, but do not expect to use a card the majority of your visit. Keep small bills (think $5s and $1s) in order make small purchases, tipping or buy a quick drink. ATMs will provide $20s so changing them into small can be somewhat strategic as you use them at a sit down meal, etc.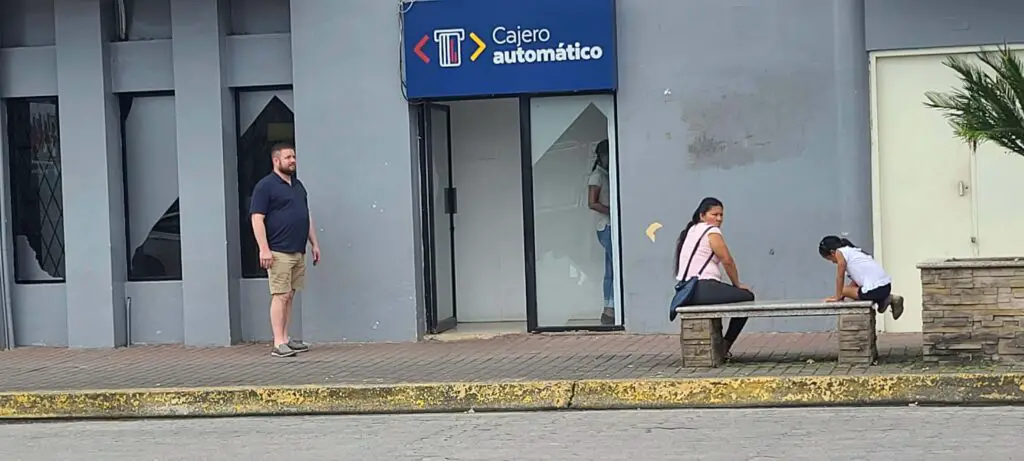 Likewise, be sure to have a clear understanding of your ATM limitations through your bank. When hiring guides, driver, or booking a hotel, we were told many times that we could pay some portion in cash on arrival, but had some challenges getting money to providers in advance. If you need to carry a larger sum in order to pay for services, consider bringing it along to avoid ATM issues or limits. We had one instance in Banos where we tried multiple ATMs without luck due to our bank believing we withdrew the limit for the day. Although we received no funds from that ATM, it appeared we had maxed out our limit. The amount was return after a few days, but this type of coordination requires planning if you are traveling outside of larger cities.
Elevation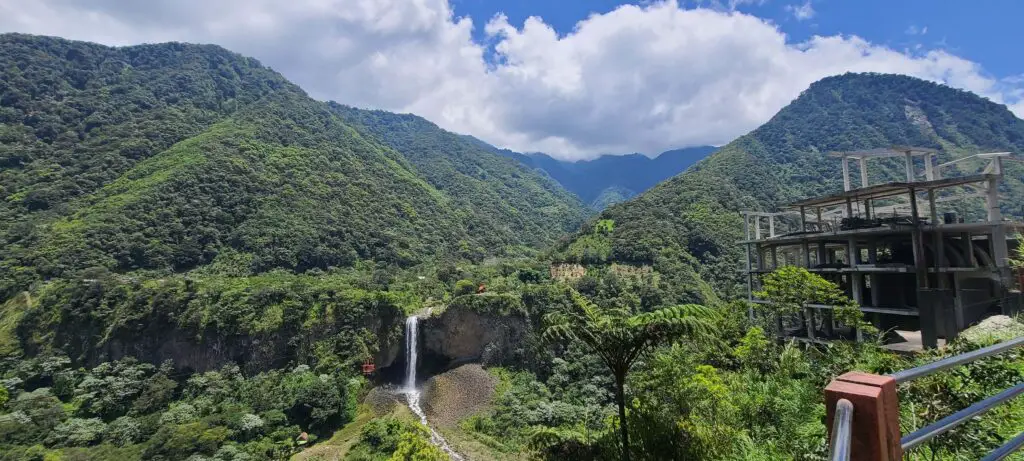 If you reside at a lower elevation, take some precautions to avoid elevation sickness. We all took this type of altitude pill beginning a couple days before landing in Quito. We were fortunate avoid issues at the beginning of our trip. However, we did experience breathlessness at higher elevations when climbing up stairs. Toward the end of our route, when we returned to higher elevations, we all were quite tired throughout the day. The elevation difference is real and should be respected. Be sure everyone is carrying refillable water bottles that can be filled at any clean source.
Indigenous People
The Indigenous People of Ecuador are those native groups who resided in Ecuador prior to Spanish colonization. What impressed us as visitors was the respect and reverence for the variety of Indigenous people by those who identify otherwise. This is certainly the way it should be everywhere, but we are grateful to have seen it in Ecuador.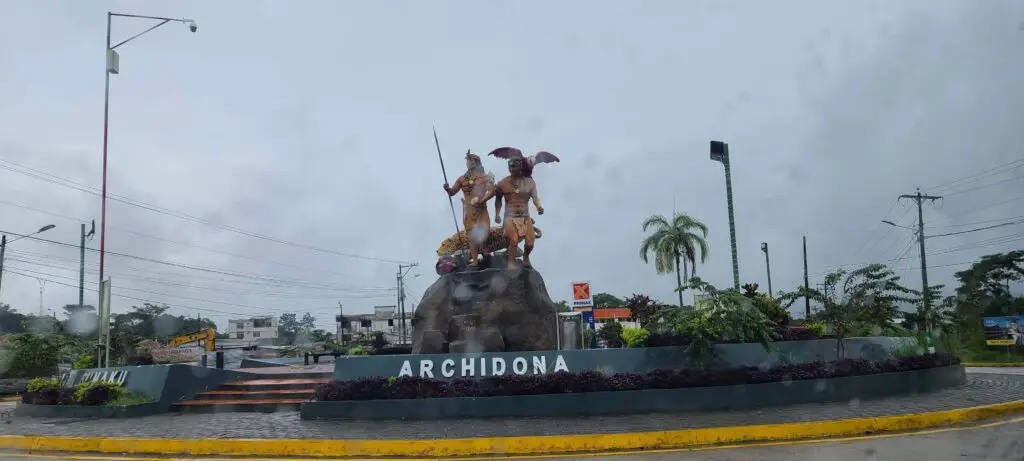 The languages and traditions of various groups are alive throughout the country. Spanish is the national language, but there are also many people speaking their original language, predominantly outside of the cities. If you have the opportunity to visit a Native group during your visit, I highly recommend enjoying the experience and expanding your understanding of their culture, history and traditions.
Lessons of the Amazon
As with any place that is new to you, there are unspoken rules that are unfamiliar. The level of "danger" in not understanding these rules is often just being easily identified as a tourist or offending someone unintentionally. Places like the Amazon Rainforest offer a slightly different level of unfamiliar rules. The consequences of not understanding or even being in the environment may seem as shocking to outsiders as they are obvious or unconcerning to Ecuadorians. Although there are certainly more, we learned two specific lessons.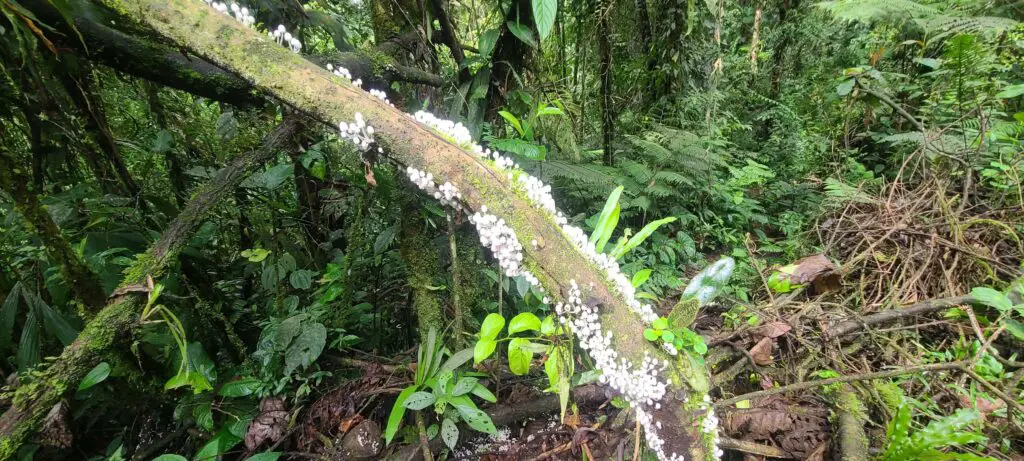 Lesson #1 Do not lean on anything in the rainforest. Although there was no intention to lean, I found myself slipping as we were hiking through the jungle and my national instinct led me to put my hand on a small tree. Although I didn't fall (that time), I found my fingers full of some type of splinter. My guide and a few others at our Lodge assured me it would be fine if I got them out. It is hard to know what I touched. Initially, there was a little swelling and redness, exacerbated by my picking with tweezers to make sure I removed each one. Most came out right away, but it was around one week before I felt confident all of the small pieces were gone.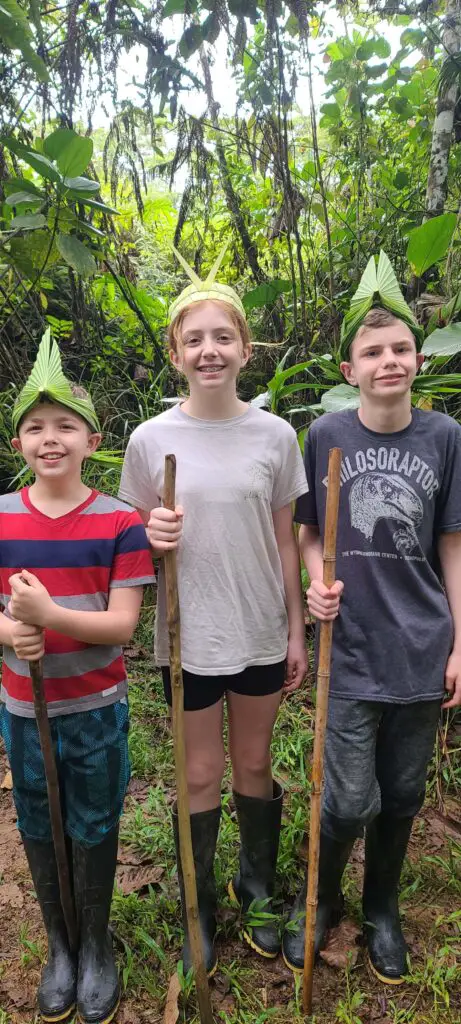 Lesson #2 This one is really for the kids in your party. Nearly all tours of the Amazon I researched included rain boots to wade through the very moist, usually muddy floor of the rainforest. It is so natural for kids to hop down or run to check up in ways adults were never consider using their bodies. In the Amazon, these kid instincts came mean losing a boot and spending hours or the day in a very wet and muddy sock. Teach this before your hike and maybe pack an extra pair of socks.
What did I miss?
Have you traveled in Ecuador or other parts of the rainforest? Do you have absolute must bring items or lessons learned? Please feel free to share those here.