Croatia was a wonderful surprise to our family in so many ways. We visited during the busiest and hottest time of the year yet every place inspired wonder and appreciation for this country that has only been considered an international destination in the last decade-ish. It certainly doesn't get the attention it deserves when compared with its neighbors.  The barrier to entry is small, but there are also several unique details that are important to know about Croatia, especially when traveling with kids.
Things to Know Before You Go to Croatia:
Water Focused Lifestyle
Driving
Food Opportunities
War
Game of Thrones
Go With It
Safety is Third
Water Focused Lifestyle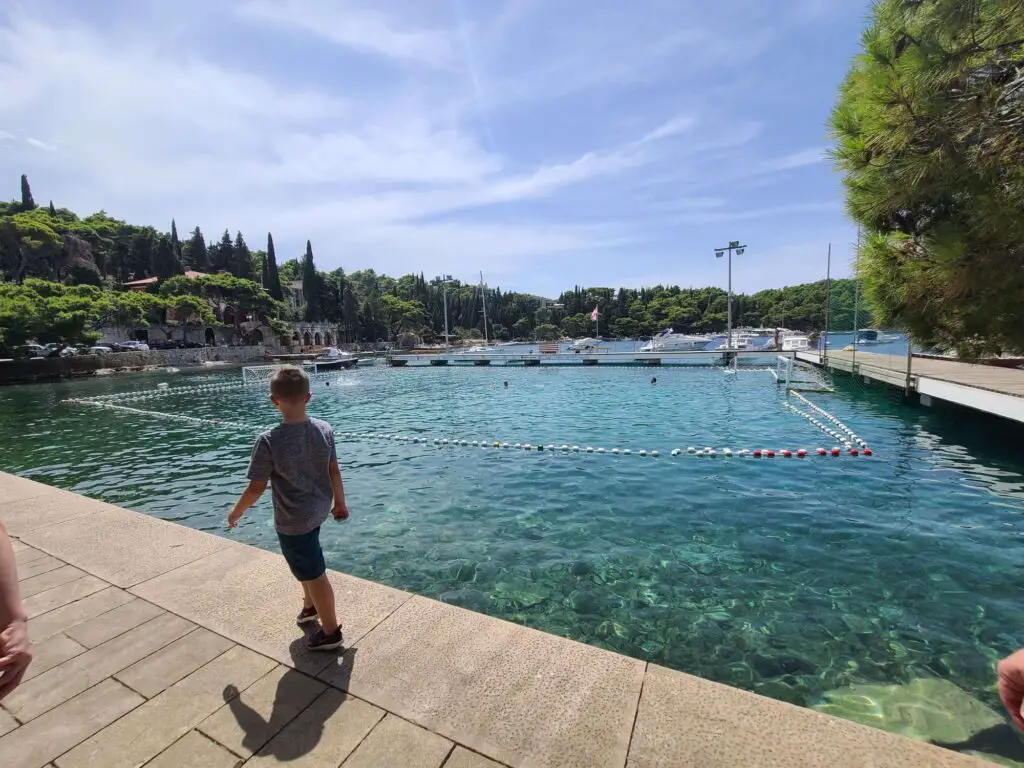 Obviously, the entire country does not live along the water, but if you are visiting the coast (as most visitors do) and you do not live along the water at home, there are few things to note. First off, water shoes are crucial if you will be in the sea. There are sea urchins randomly located just under the surface. We knew of this, but had to learn the hard way as we were out on a boat and didn't think we would be touching the floor of the sea. Of course, it was our youngest child who ended up stepping on one. It was painful and arduous to make sure the little spines were removed, but Croatians will tell you everyone has done it. Do not search it as the internet will tell you lots of bad things will happen and we also learned first hand that not all sea urchins not the outcome of setting on one are the same.
Most of the beaches or water entry points we encountered were nothing like a beach you would encounter at other waterfront destinations. There are certainly beaches, but some of the most popular are located in area where you have to work to visit them. For us, that included parking high up on hills, wandering down very long paths, or visiting by boat. They were all certainly worth it, but having a "beach day" is not just making a bag and driving down in many cases. There are also swimming area that you enter directly from the rocky shoreline. There may be metal ladders adhered to the side of the rocks for easy exit.
We encountered swimming/beach clubs where you could either for a fee or free and enjoy access to food and drink while swimming in a corded off area. The water in these areas were usually much more murky and dirty just because of the number of people, but they are a fun people watching experience.
Swimming areas in more populated areas might have a "shower" which is just a water source to clean off publicly or with a partial barrier.
When planning to swim within a day's activities, it helps to know whether there is a place to change or attire is expected when you are not swimming. One of our first surprises was that kids (boys and girls) rarely wear a top. I was actually aware this can be common in Europe, but had forgotten to give my kids a heads up to avoid any looks of shock from them. It seemed in larger cities, younger girls tended to wear tops. As always with kids, they moved on quickly and were playing with all the kids we encountered.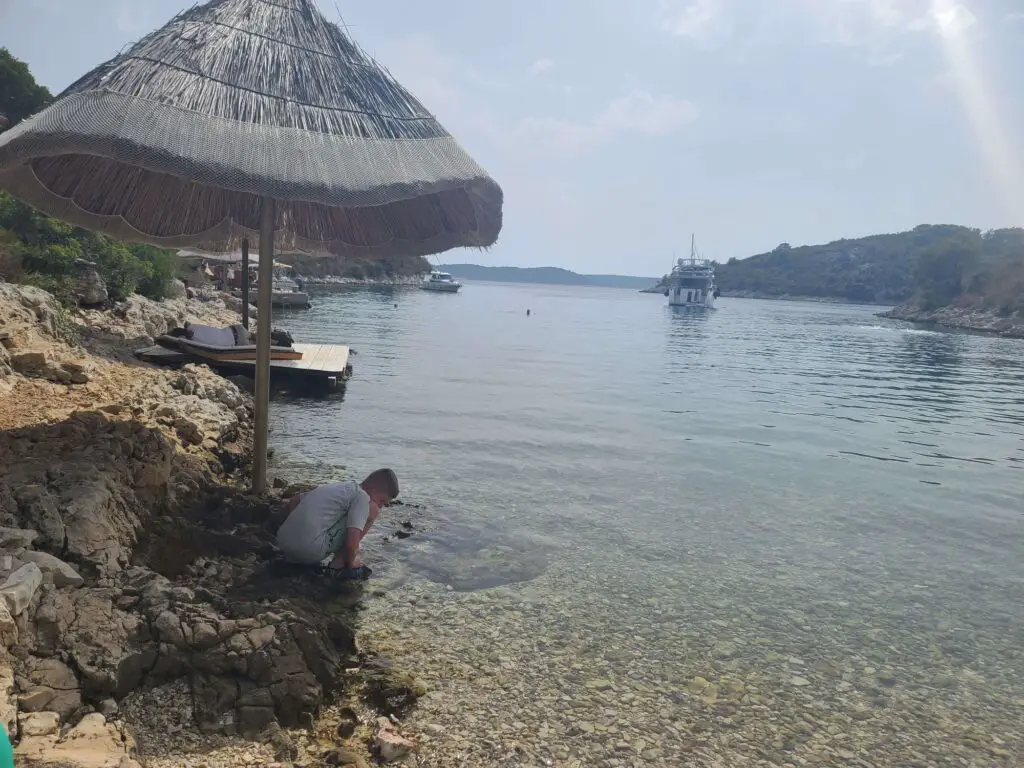 We are accustomed to wearing "cover ups" over our suits before and after swimming, but most swimmers we encountered simply put on a shirt (for boys), a shirt and shorts, or fully and efficiently changed back into their outfit. I watched fully impressed as woman wrapped a regular beach towel around themselves and did full bra and underwear changes. I also encountered a handful of swimsuit optional beach moments and people changing with little sense of modesty.
I mention all of this NOT to judge, but to give you a heads up. Since Americans tend to be fairly puritanical, our kids just don't have the experience. With a little preparation, I'm sure you will have the right words to affirm everyone's body confidence and cultural traditions.
Driving
Due to availability, climate standards, and practicality, the average vehicle available to rent is small in Croatia than you will find in the U.S. Certainly in large cities, vans and spacious sedans can be seen driven mostly for tourism. However, if you plan to rent a car, you will need to specific automatic shifting if you need it and potentially pay more for the option. The vehicle options are comparable to the smallest categories available by U.S. vehicle rental companies.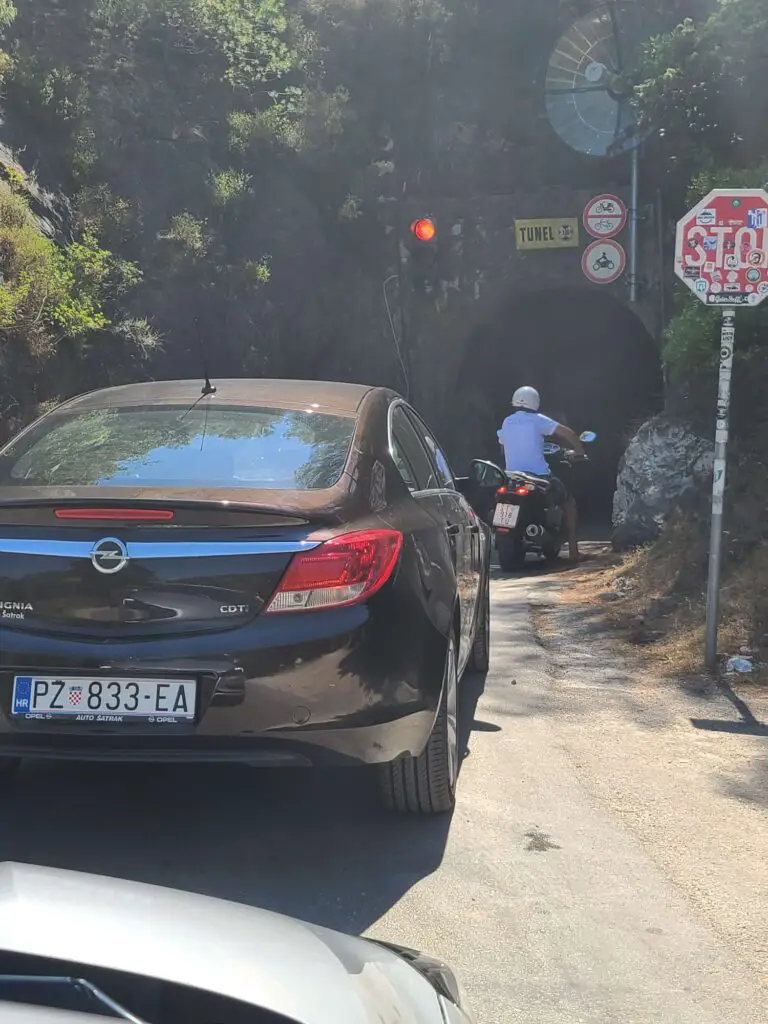 We used pre-arranged transfers and taxis through most of our trip, but decided we needed to rent a car on the island of Hvar. If you stay within Hvar City, this would not be necessary, but I do not recommend doing so for families during the busy season as it is a party place and the rest of Hvar as so much to offer.  When we left Hvar City, our adventure began. The roads are, of course, winding on an island, but when we arrived at our rental, we realized how insanely steep our "driveway" was with little room for error at the top. Our driving experiences multiplied when visiting our first beach on the island where traffic negotiates down zig-zagging one lane roads toward the sea. Parking is often along these roads.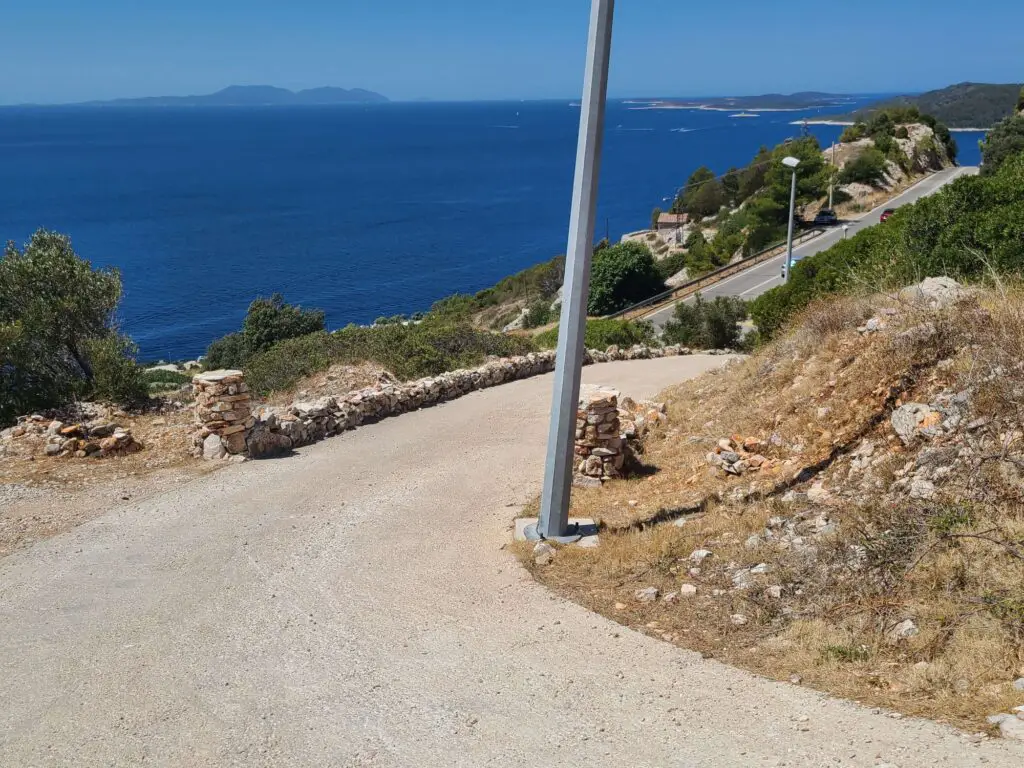 Our handful of days on Hvar and never did it feel routine or normal, but it was certainly the only way it was done. Since most vehicles are small, people seem to be confident negotiating many point turns in small spaces. This is not meant as a discouragement, but more so a heads-up of what to expect. The crazy drives around Hvar are a very fond, exhilarating memory of our time in Croatia.
Food Opportunities
Depending on how picky your eaters are or your own dietary needs, food can be a stressful part of travel. We found that although there were many traditional dishes and seafood options we had never encountered, nearly ever restaurant had a way of accommodating requests. The more touristy a location is, the more Americanized influence the menu takes on with french fries often available.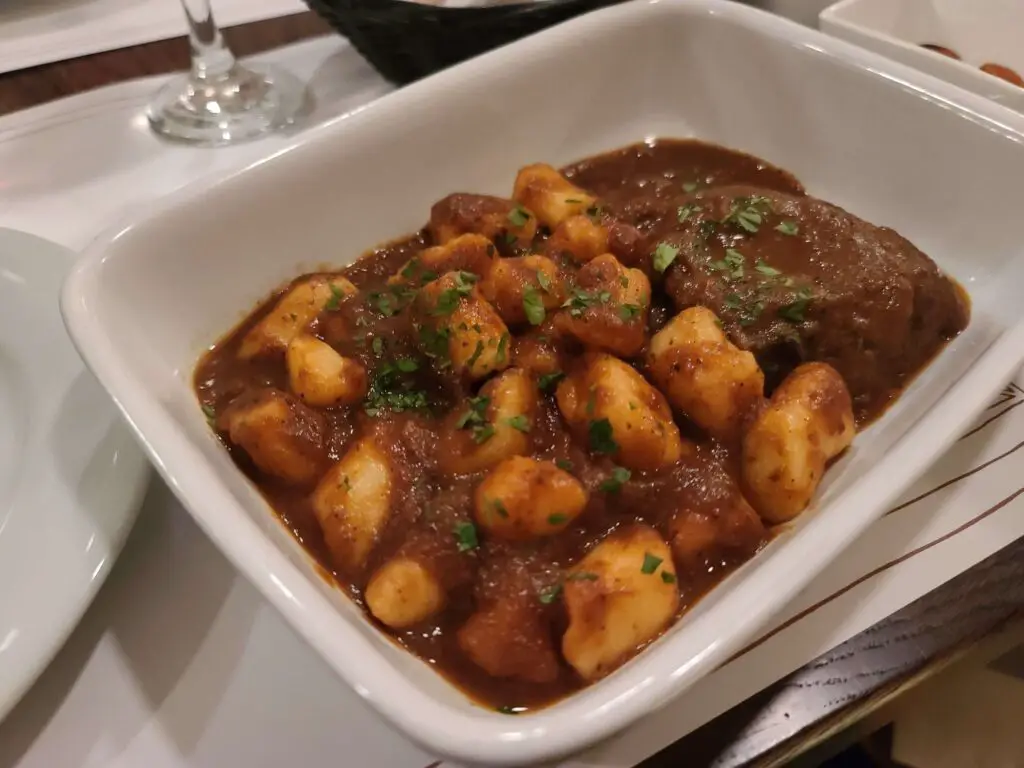 The only thing to consider is Croatia's proximity to Italy. In Northern Croatia, there are many regional dishes you will find on either side of the border. Even throughout the Dalmatian Coast, pasta shows up in many restaurants with recognizable flavors.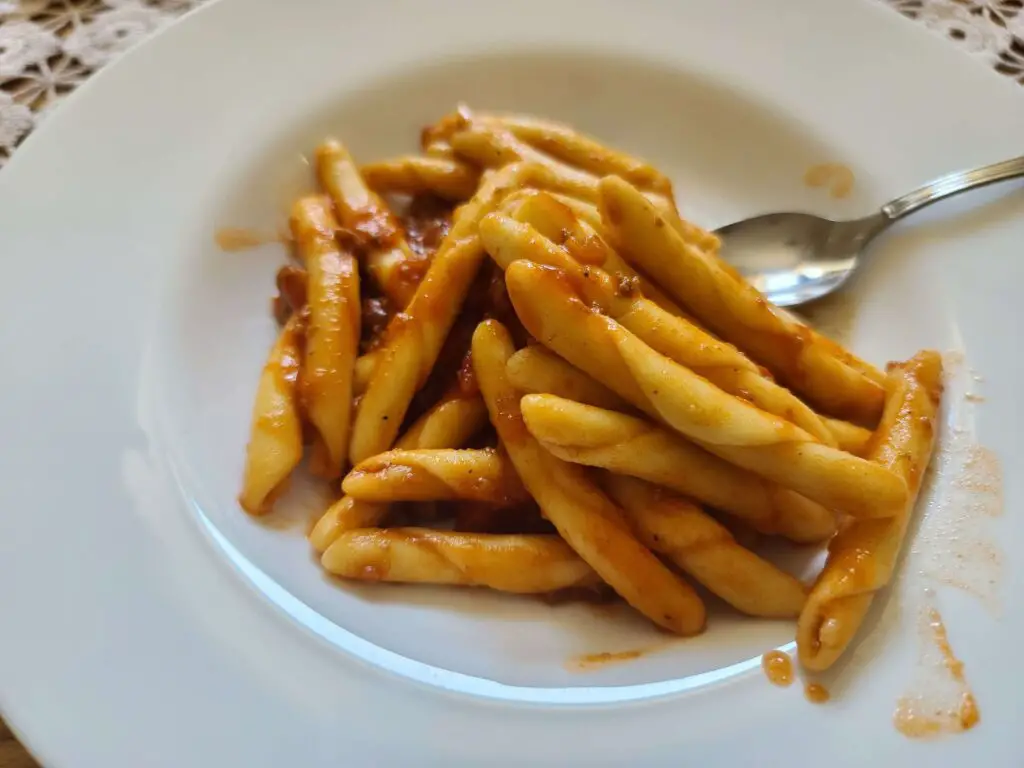 Many European restaurants portion for eating on the spot versus what Americans might experience with portions easily serving as another meal through leftovers. We encourage the kids to try new things, but when they didn't care for them, we did experience some disbelief and maybe even frustration by the servers for the food waste. There are pros and cons of this strategy, but this may be a consideration in your ordering.
A few Croatian foods we particularly enjoyed were the large gnocchi, mussels buzara, pašticada, and black risotto (many our youngest).
War
Depending on your age, you may have some perspective or memory of the war that occurred in the 1990s. You may call it the Croatian War for Independence or the Yugoslav Wars depending on your experience. Obviously, these war time experiences are still quite fresh for anyone 30 or older. Also, the dividing on a region geographically creates divisions of families and ethnic groups living in regions sub-divided or renamed. The experience of war and feelings about it vary widely by the Croatian people and their neighbors.  For this reason, it is a topic about which to be cautious.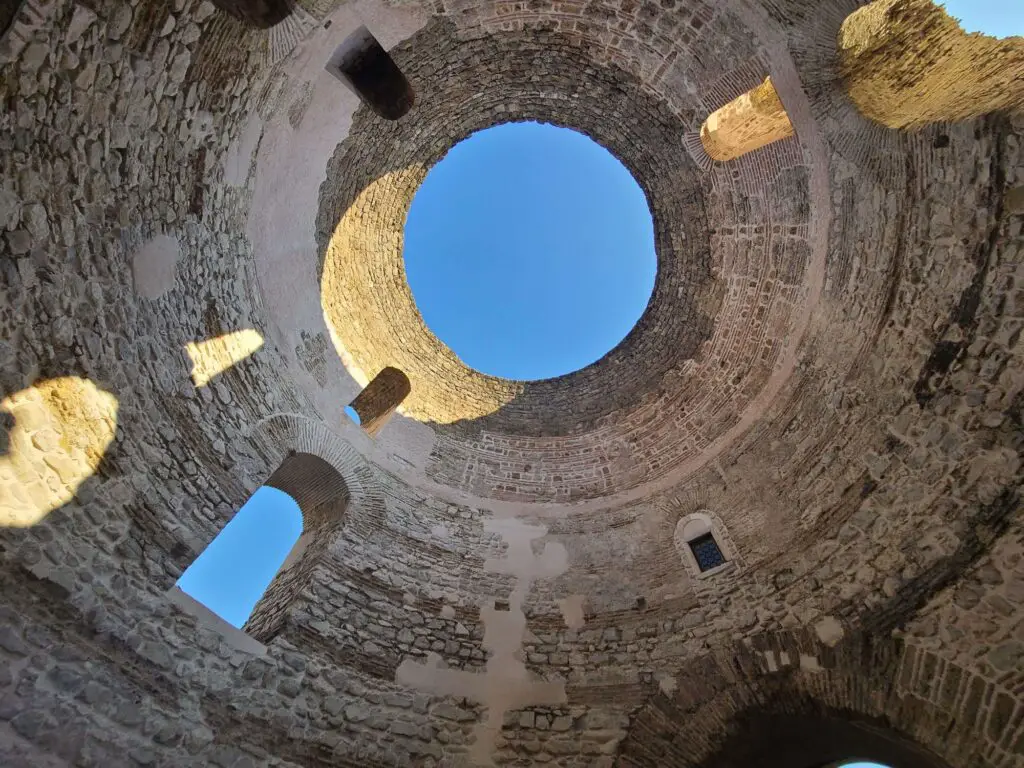 If you are interested and maybe even if you don't how interested you are, do a brief (wikipedia is fine) reading before your visit and consider a tour to learn more. We went on the With Locals The History of Dubrovnik with Vlaho. I'm sure the other guides are great, but Vlaho has first hand, high level military experience which helps to land the understanding for the residents of Dubrovnik and beyond.
Game of Thrones
Speaking of Dubrovnik…yes, the Game of Thrones shooting locations and experiences are quite accessible and a theme of modern tourism in Croatia. If you loved the show, no doubt you will feel nostalgic for it looking over the old harbor of Dubrovnik. You can take tours and buy apparel even in Old Town of Dubrovnik and Split. It is fun and it's also nothing to do with the Croatian people. The guides we meet in those cities were very kind to acknowledge the shooting locations, but it is jus a blip in their country's proud reputation in the world. My take away is that hopefully an appreciation for Game of Thrones makes you more infatuated by Croatia while putting a few bucks into the pockets of local guides.
Go With It
To some extent, I wish this could be the motto of all travel, but for safety and sensibility, we have to use common sense and keep our wits about us. No doubt there are scammers and people without the best of intentions everywhere you go, but I hope in Croatia, you will dig in to the opportunity to trust people.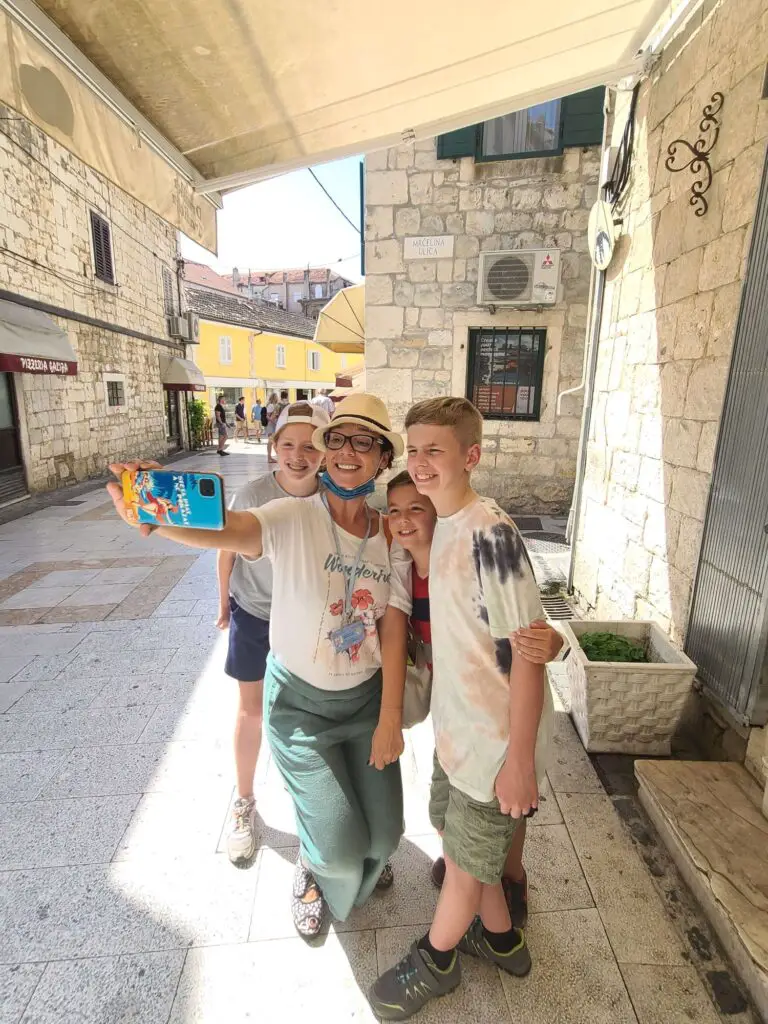 We experienced drivers and guides going above and beyond to connect us to other people to solve small problems and make our experience easier even when they did not benefit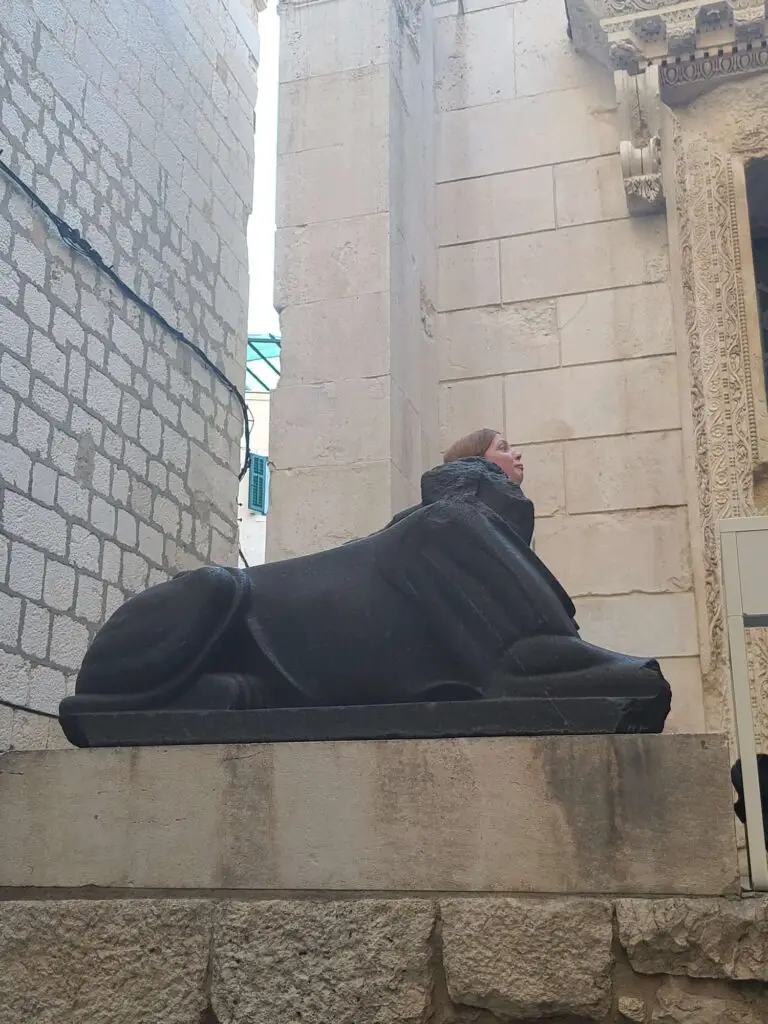 The absolute best day of our trip, a full day on the water of Hvar, we arrived to the meeting spot where no other boats were but a young man who was waiting for us. He didn't know our names and his language seemed pretty limited (thinking this was shyness more than not understanding). We had to believe we were the family of five for which he was waiting. We had to get over the emergency style life jackets (when I had verified they had children's size life jackets) and the no cooler for our food and drink (after being asked), and just relish the great tour we had purchased plus all of the extras he wanted to show us. If I had been more uptight about the beginning not being what I expected or being overly anal about my safety expectations, I would have robbed my family of one of our top ten days of all times.
Safety is Third
You may have heard this concept in other contexts. It has been somewhat popularized in regard to working environments for laborers of all kinds. Essentially, in the U.S. we say "safety is our top priority" quite often. Companies claim it, groups are held to laborious safety standards, etc. However, there are many ways our lives could be safer and we choose not to follow those. The point is most of don't want to completely safe because where is the fun, the growth, and experience in that?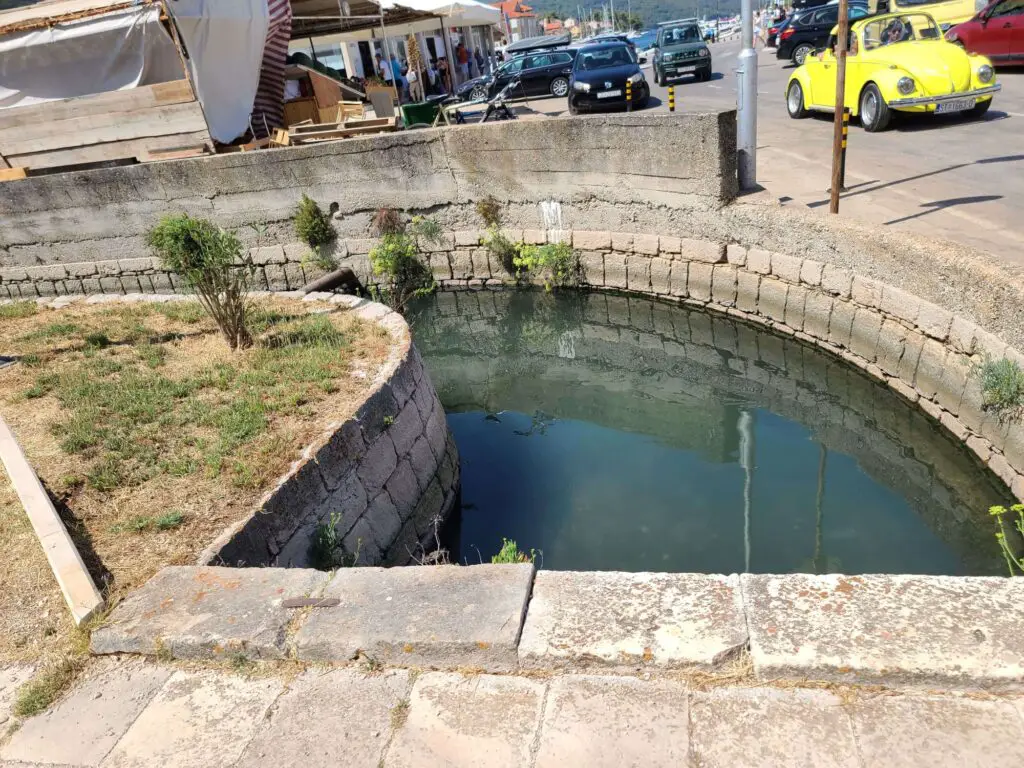 We started acknowledging this way of thinking as our international travels became more adventurous. I cannot tell you how many times people have told me they "can't imagine traveling like that" with their kids. The reality for me is that I'm not trying to fully protect my children for any harm or discomfort. Many people do this in other ways, but our family chooses international travel to open ourselves us to new experiences that ultimately shape who we are. Has this looked like maneuvering sidewalks or roads that were busted up, climbing on trails that made me nervous and a hand on my youngest, etc? Absolutely.
It is all a mixture of judgement and spirit for adventure. Croatia is a very modern country. Do they have nervy winding roads, hint of a railing over a cliff, sea urchins waiting to prick your foot? Yep. Decide what your family can tolerate and hopefully keep Croatia and many other amazing places on the list of where to adventure next!