Whether you are visiting the Midwest from elsewhere, road tripping through your own region or looking for a getaway, make your trip more interesting by staying at one of these unique accommodations.
Unique Accommodations that for Families of 5+
 Tipi Stay – Park Hills, MO
 Dome Home – Naperville, IL
 Cozy Barn – Three Oaks, MI
 Vintage 1850s Log Cabin – Flora, IN
 Rustic Yurt – Bayfield, WI
 Wolf House – Minneapolis, MN
 Affordable Lake Life – Philadelphia, MO
 Treehouse – Nauvoo, IL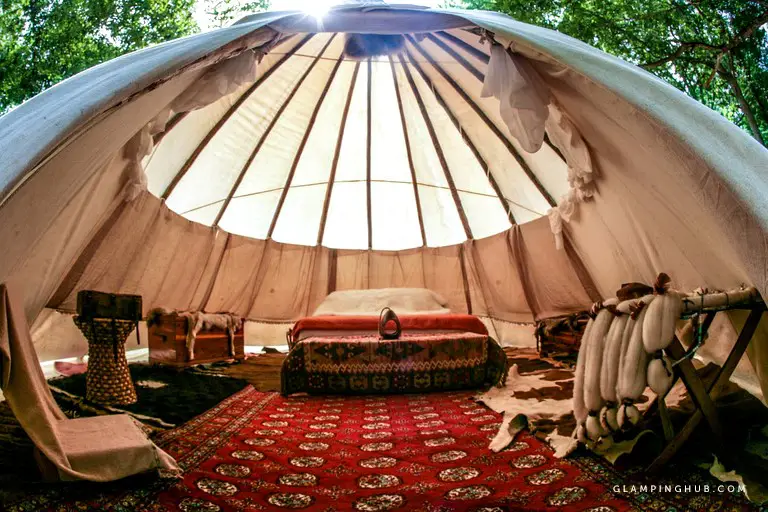 Have you or your children ever dreamed of sleeping in a tipi?  Or maybe they think it would be cool and you could use a bit of luxury while living out their fantasy?  This spacious tipi comes equipped with two queen beds and a twin cot.  Your nature getaway is a 22 foot tall tipi located on 16 acres and the hosts offer many amenities in the form of toiletries, access to a kitchenette, hot tub, grill, fire ring (wood and s'mores included), books and games, hammock, and local travel information.  The property is located near the Mark Twain National Forest for additional exploring.  The hosts even offer high end upgrades like massage services and meals sourced from local farms.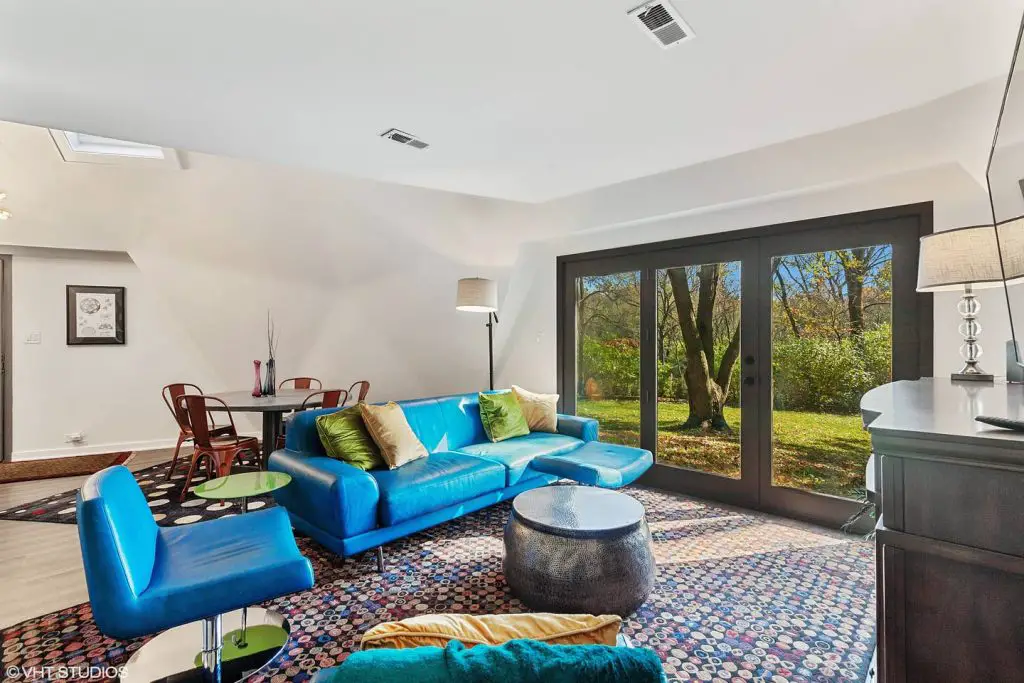 If you like a mix of country quiet near the excitement of a downtown full of shops and restaurants, this is the experience for you!  Decorated in a bright, fun color palette, you can enjoy your view from the comforts of your sofa, kitchen or airy bedrooms.  You'll never believe all of this space fits inside of the Buckminster Fuller-style Geodesic Dome.  If you venture out in Naperville, you can join the debate between Lou Malnati's and Giordano's pizza giants of Chicago without heading into the city.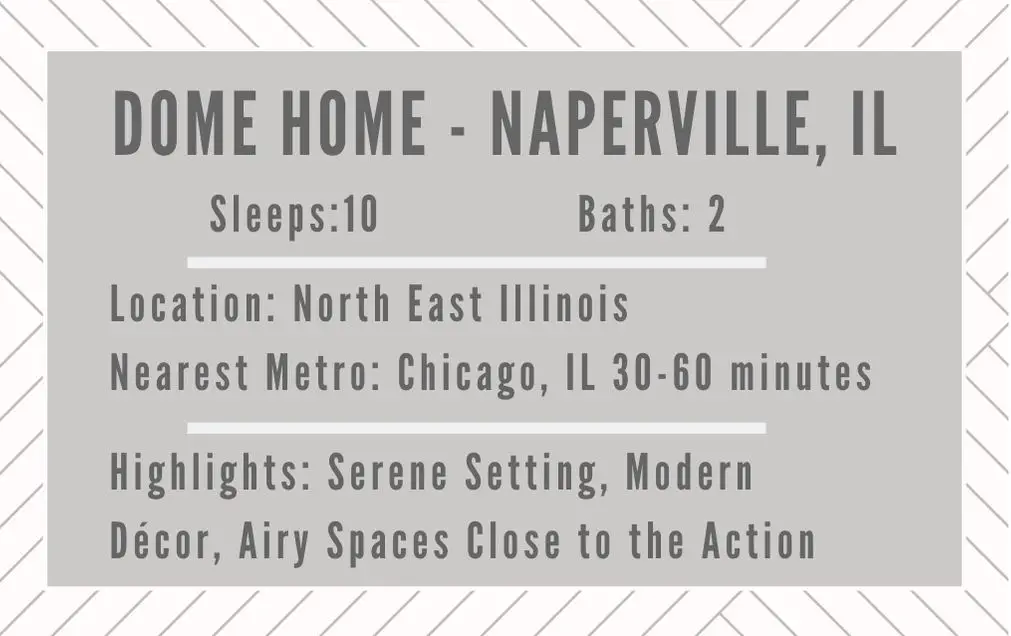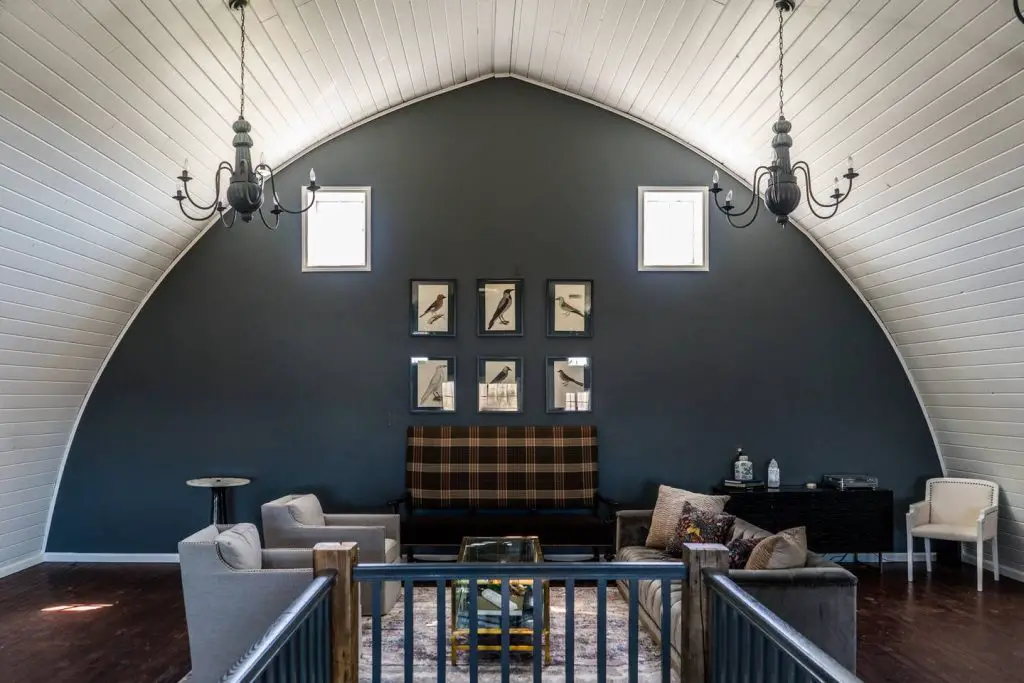 This property offers so much!  The Cozy Barn is located in Harbor County, Michigan, an area known as a tourist friendly mecca in SW Michigan featuring beautiful beaches, breweries, wineries, restaurants, and activities.  This full size, 3 bedroom home offers so many little touches – USB charging ports in the bedrooms, eco-friendly bath products, Bluetooth stereo and games.  Beyond all of this, it is beautifully designed and decorated with sleek, modern colors and rustic chic furnishings.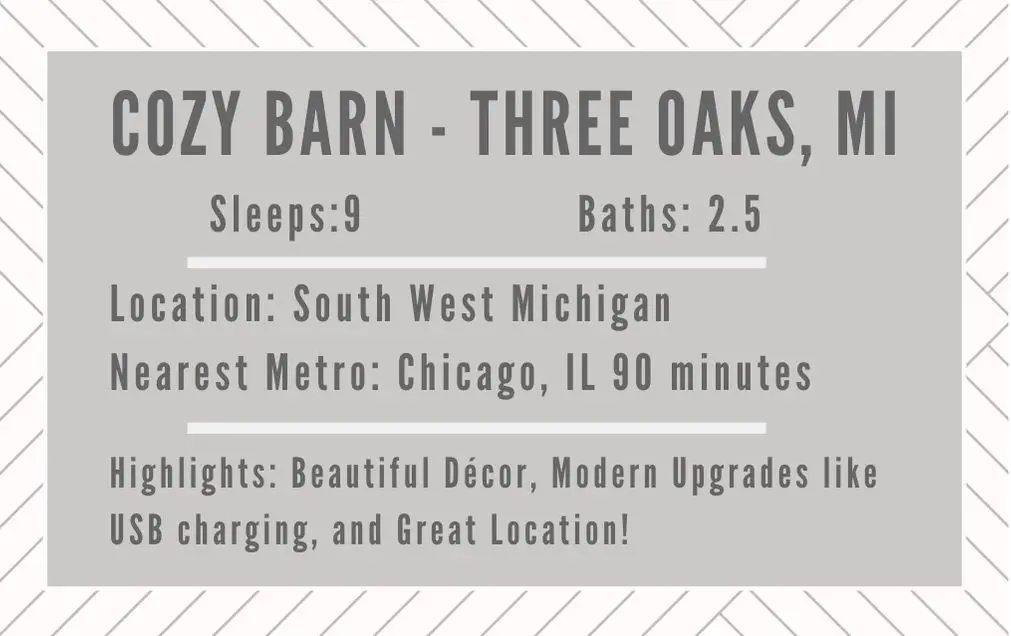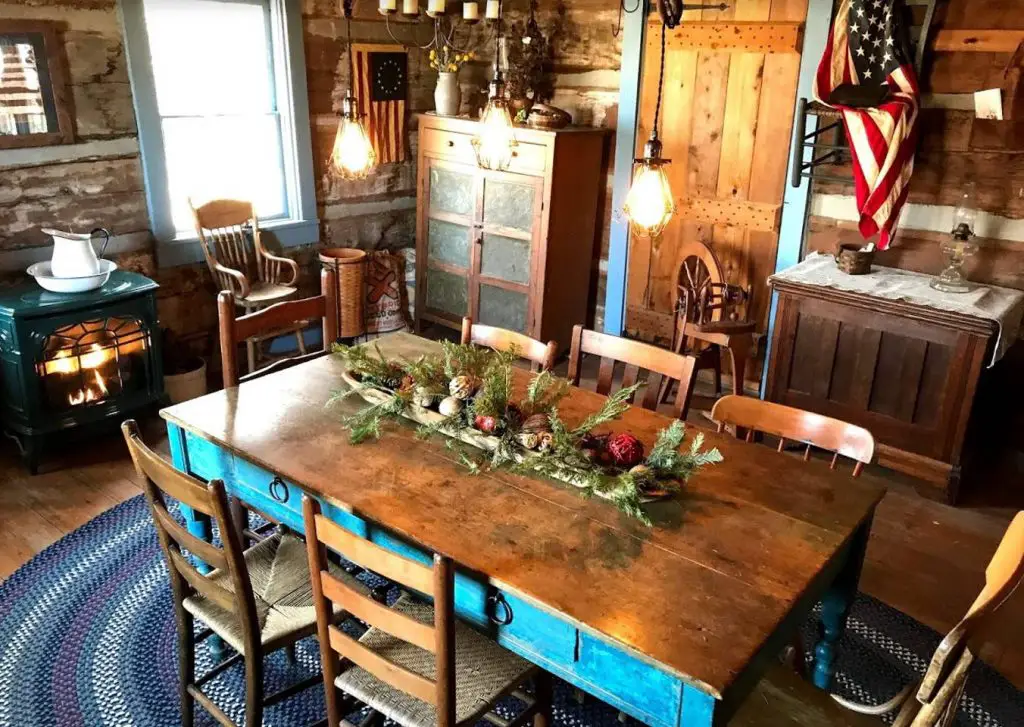 Step back in time with this 1850's vintage, two story cabin featuring air conditioning upstairs.  Not only is the vintage look maintained in the interior and exterior building, the furnishings mirror the feel with farm comfortable details.  Beyond the experience of staying in a historic property, guests also enjoy the surrounding alpaca farm and woodlands.  For the full farm experience, kids can participate in farm chores, wade in the creek, or use the platform swing.  The hosts offer a variety of add-on experiences as well for an extra fee.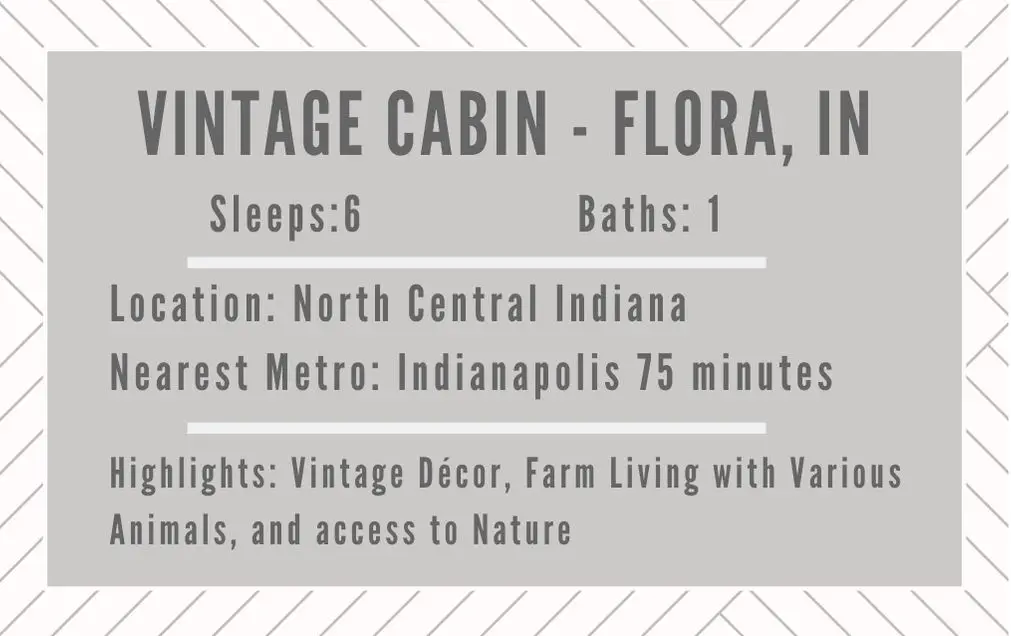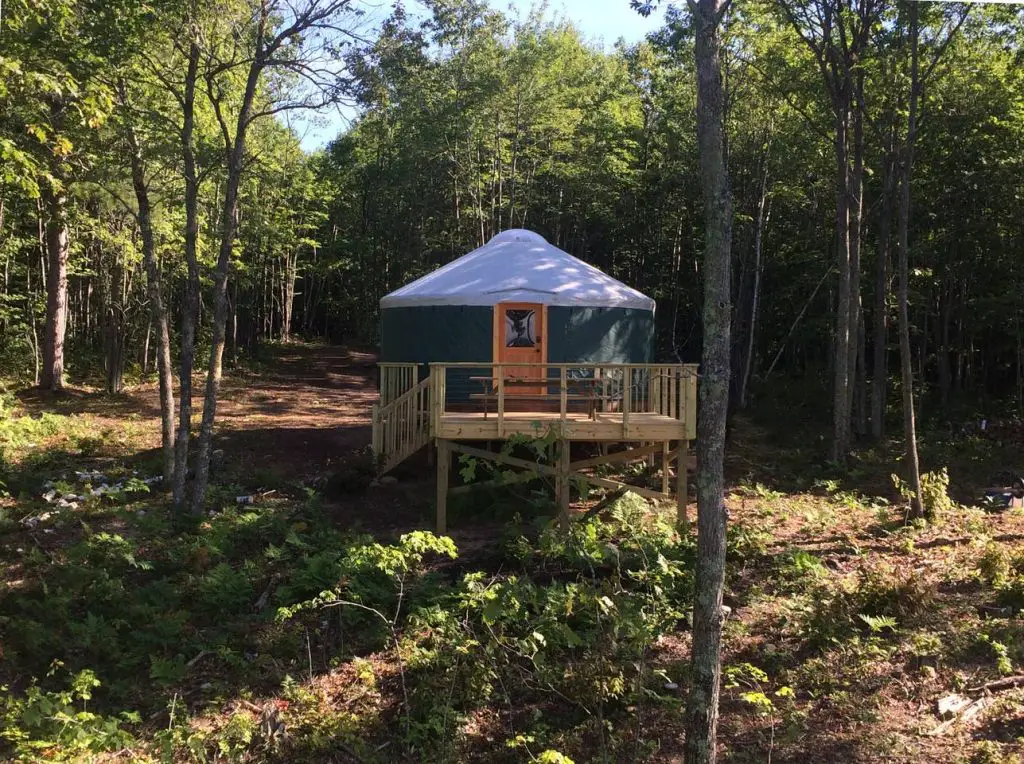 This experience is for those families who are willing to work a bit for the reward.  You will carry in what you need on a half mile uphill hike to the yurt location.  This yurt and others are offered by Bayfield County and located in the Bayfield County Forest.  The yurts are insulated for year round use and heated by a wood stove (wood provided).  Bunkbeds are full size on bottom and twin on top, but pack your sleeping bag.  The yurt comes with a bear box for securing your food items.  If a true adventure is for you, this is a great opportunity for a real wilderness retreat.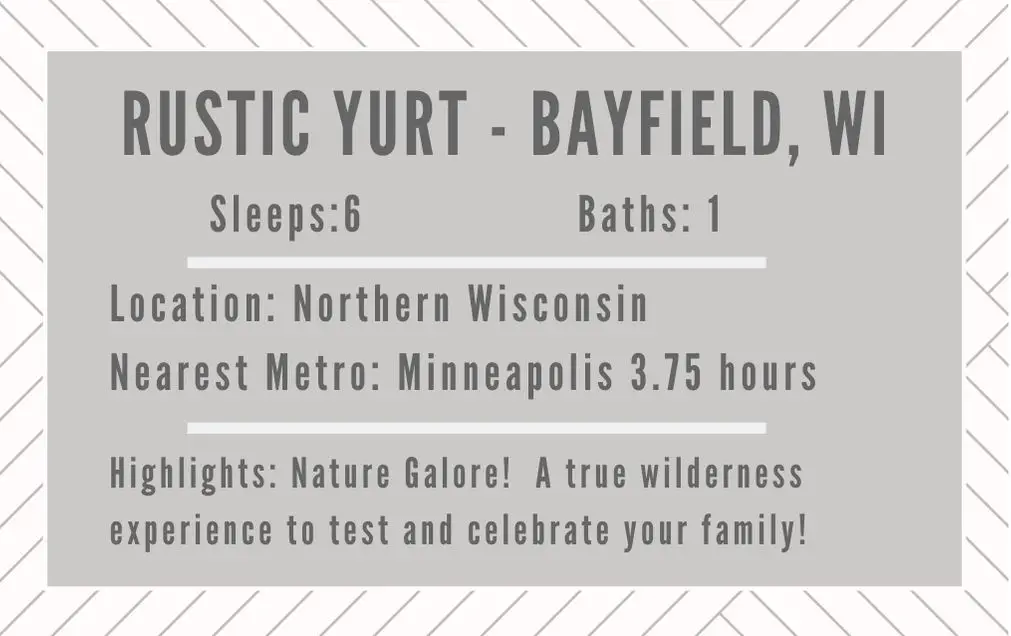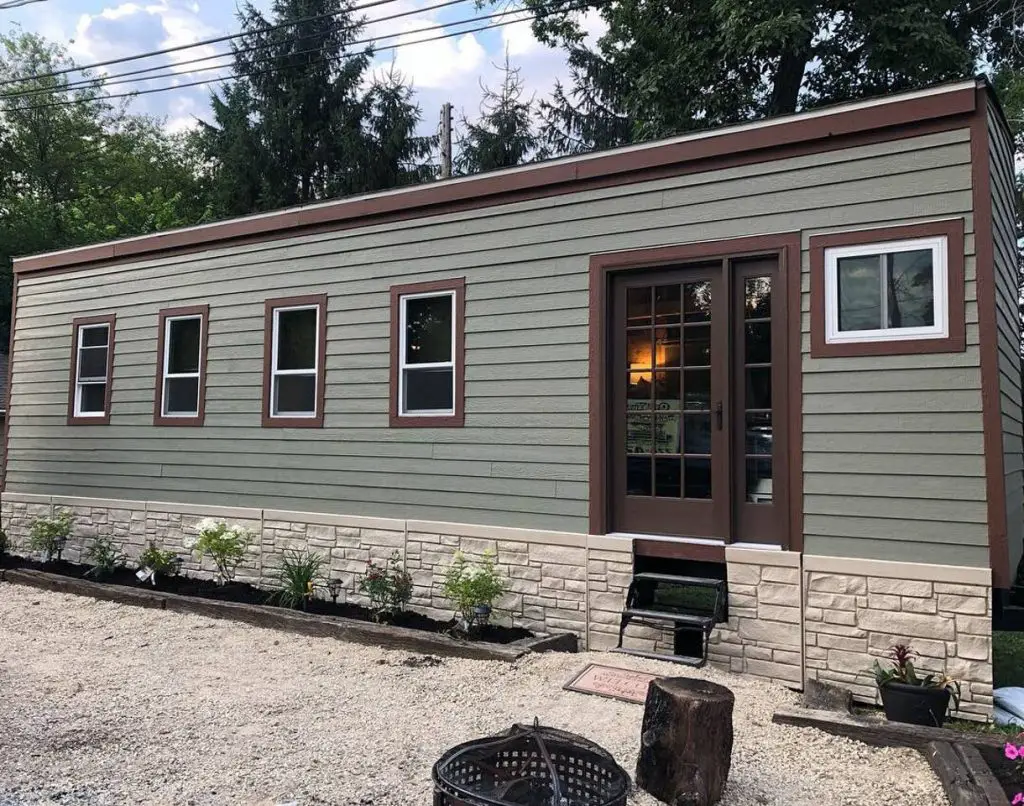 Have you thought about living the tiny house life or love watching shows about tiny living?  Here's your chance to try it out.  This 400 square feet house is located within a little resort allowing you access to the lake and beach.  The property owners offer kayaks, beach toys, paddleboards, water hammocks and floats.  The hosts offer a pontoon for rent to guests of the property and reviews indicate the host family makes this a very special place to stay!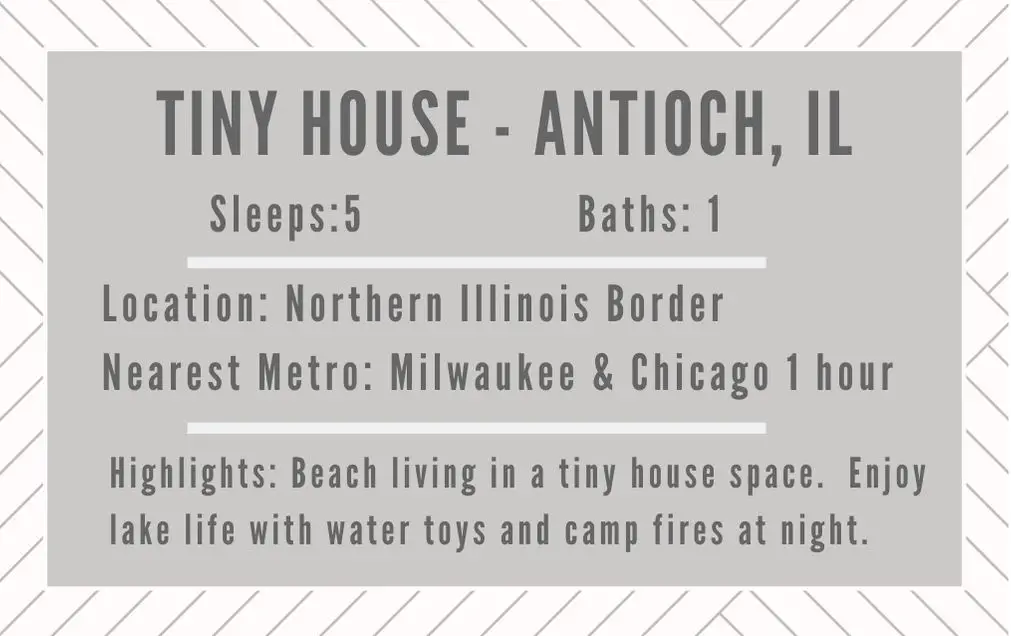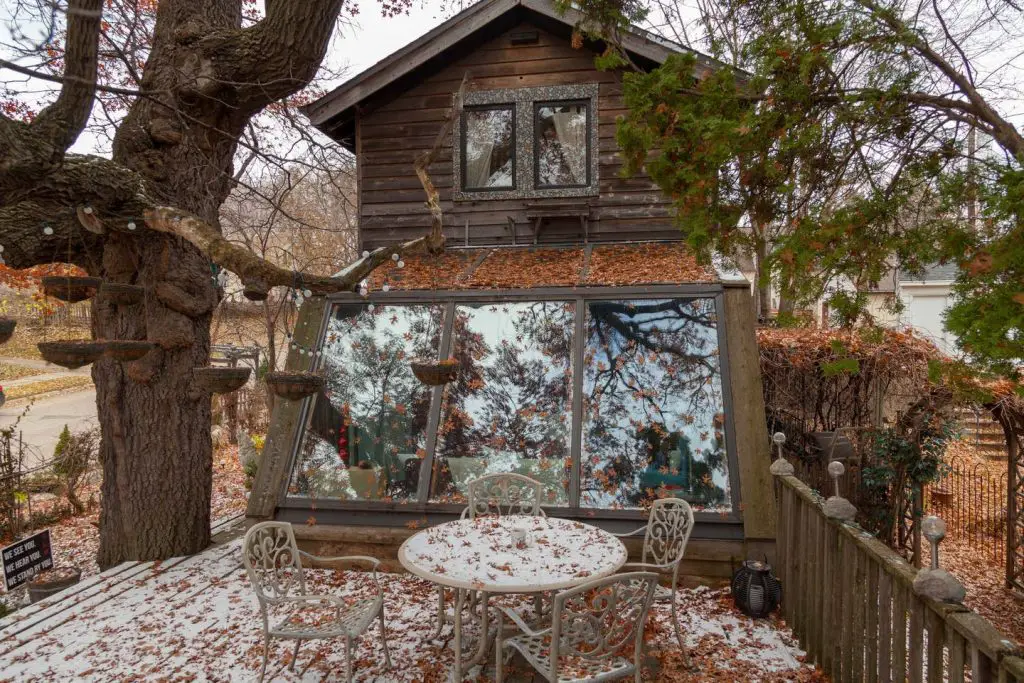 Filled with murals and whimsy, the Wolf House is an extremely unique environment located near restaurants, shops and public transit.  Enjoy the charming nooks and crannies absolutely covered with art and earthy backgrounds.  There are numerous relaxing corners including a deck area.  Relax in the soaking tub large enough for two people while taking in the interesting woodland vibe.  If you're planning to take in the sights of Minneapolis, why not come home to an accommodation that is entertaining on its own.
Affordable Lake Life – Philadephia, MO

(Link to Property)
Have you found yourself looking for a last minute getaway to the lake for the summer?  Look no further than this adorable cottage located on 25 acres and a lake perfect for water activities.  Inside the cabin boasts smart TV options, Wi-Fi, and a fully equipped kitchen.  Outside is where it's at though with kayaks, paddle boats, canoes, hammock, grill, and fire pit.  Enjoy the sunrise and sunset from your view over the private lake.  Your kids will never want to leave!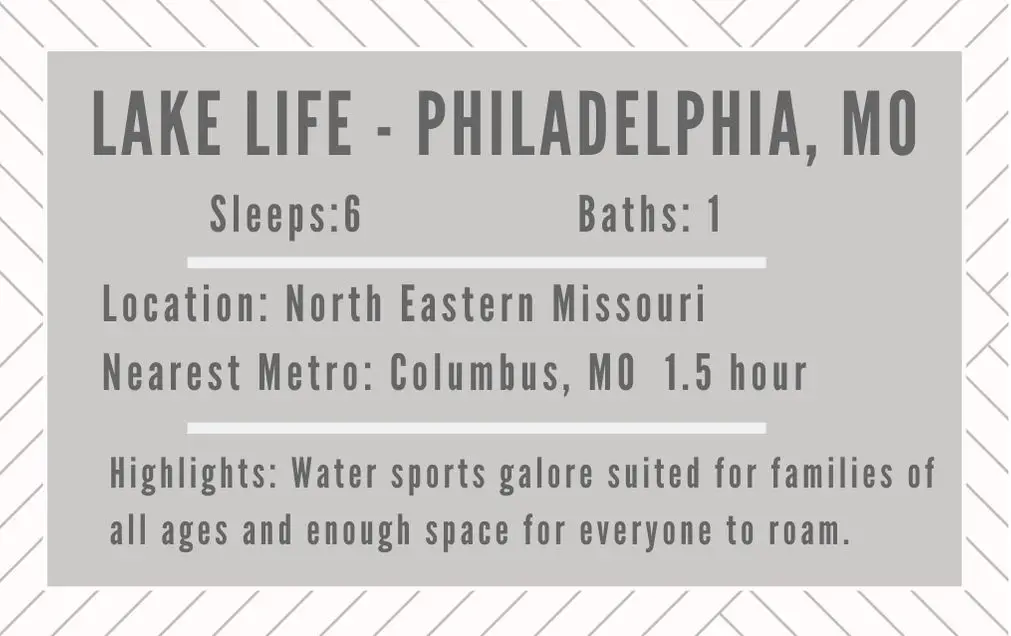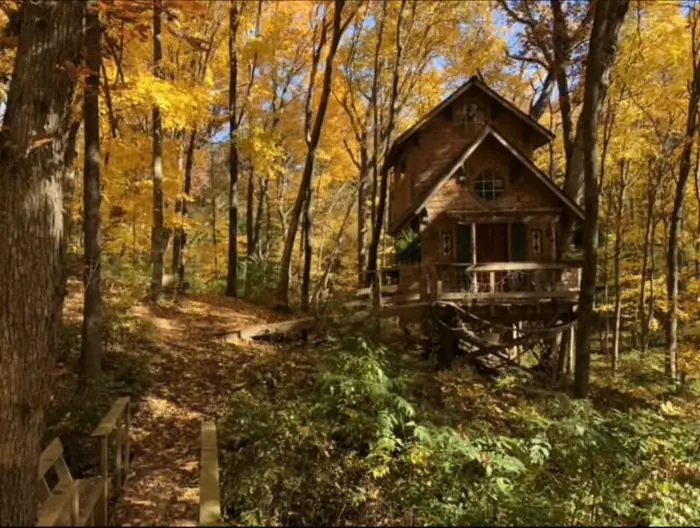 Your wildest childhood imagination could not have dreamt this nautical theme, 400 square foot, two story treehouse!  Imagine a 13 foot vaulted ceiling offering a feeling a spaciousness.  Check out the Crooked Creek Bridge, Captain's Quarters and the outdoor shower option.  Although the location is remote, it is located in an important location with Nauvoo being home to several important sites in the Church of Jesus Christ of Latter Day Saints' history.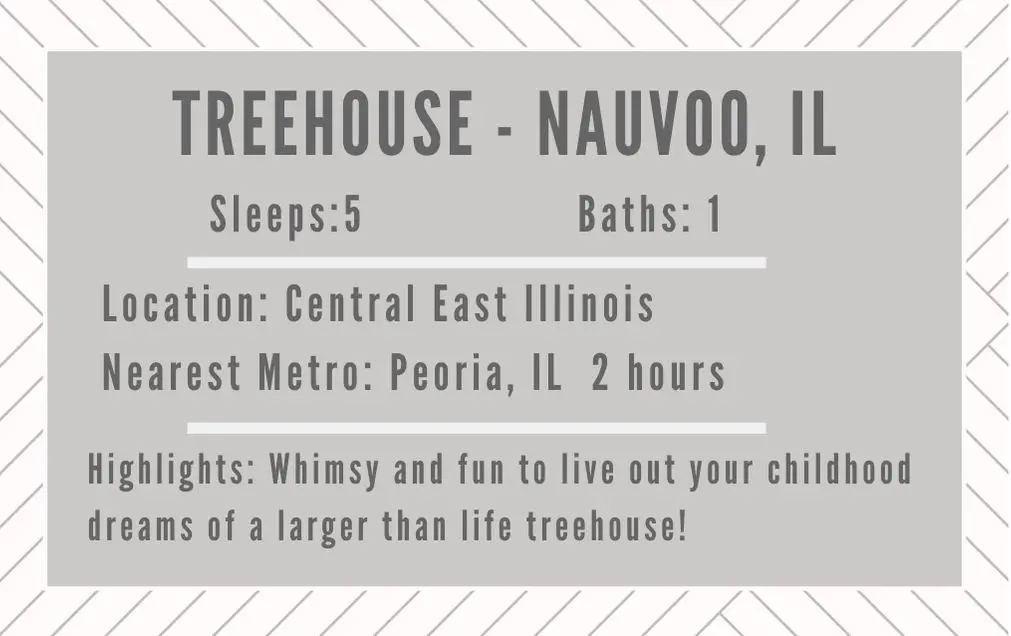 Go See for Yourself
There are so many hidden gems wherever you travel, but as a resident of the Midwest, I'm continually surprised by places like these that fall below our radar.  Do you have a hidden gem or unique stay to add to the list?  Comment and tell me about it.  Look for more lists in the future as our inventory of unique stays continues to grow.  If you stay at any of the properties listed here or have in the past, give us a first hand account of your stay!  Happy Adventuring!