The first family vacations I went on were with my parents, grandparents and extended family.  When I was little, my grandparents had a two bedroom lake side condo at least eleven of us would stay in together.  To me, traveling with grandparents was normal and quite special.
Now that I'm a mother of three, I still believe traveling with grandparents is special.  Why should you take your parent(s) on your family trip?  Won't it just make things more complicated?  Yes.  Might it just make the whole trip more special and create lasting memories for everyone?  Yes.
In the words of my six year old, "I like it better when we go with Nana and Papa because we have more people and we can do more things.  And they love me up."  It's hard to argue with that.
Here are the 20 reasons you should include your parent(s) in your next family trip:
Cross Off Your Bucket List
Perfect Travelmates
Built In Babysitters
Special Time with a Parent for You
Financially Beneficial
Compromise
Grandparents Need to Get Away Too
Time to Play
Lifelong Memories
Unscheduled Free Time
Opportunity to Know your Parents Better
Someone Must Take Charge
Grandparents Want Time with their Grandkids
Everyone is Out of Comfort Zone
Kids Remember
The Photos
Give Back Together
The Perfect Gift
Improve Social Skills
The Time is Now
Many Hands Make Light Work
1. Cross Off Your Bucket List
Your kids likely haven't developed their own bucket list, but parents and grandparents may have been dreaming of visiting places for decades.  We all know how great it feels when you do something you have wanted for awhile.  That feeling multiplies when you see or do something for the first time with your parents.  My first visit to the Eiffel Tower and the Vatican were also my parents first visits on trips  I organized.  That felt pretty amazing.
2. Perfect Travelmates
There are some variables regarding age and health, but we have found our children (under 10) and parents in their early sixties were pretty equivalent in the time and effort they wanted to be active.  On more active trips, like European travel versus beach vacations, I tend to plan multiple activities or destinations in a day.  I have found my younger kids needed a break around the same time as my parents.  They also were interested in a similar amount of physical effort (in terms of walking, climbing, etc.).  This became a good measure to determine what was appropriate to plan.
3. Built In Babysitters
When I speak to other parents about vacations, they tend to put them in the category of family vacation or adult vacation.  Often they don't feel they can leave their children for long enough with someone else to take a substantial flight somewhere.  Traveling with grandparents capable of babysitting, but maybe not for two weeks, provides the opportunity for a date night in Florence or a river cruise in Chiang Mai without kids.  Those precious hours alone as adults feel like a reset during a longer trip. We have also found both the kids and grandparents appreciate the night to just stay in, eat familiar foods, and relax together.
4. Special Time with a Parent for you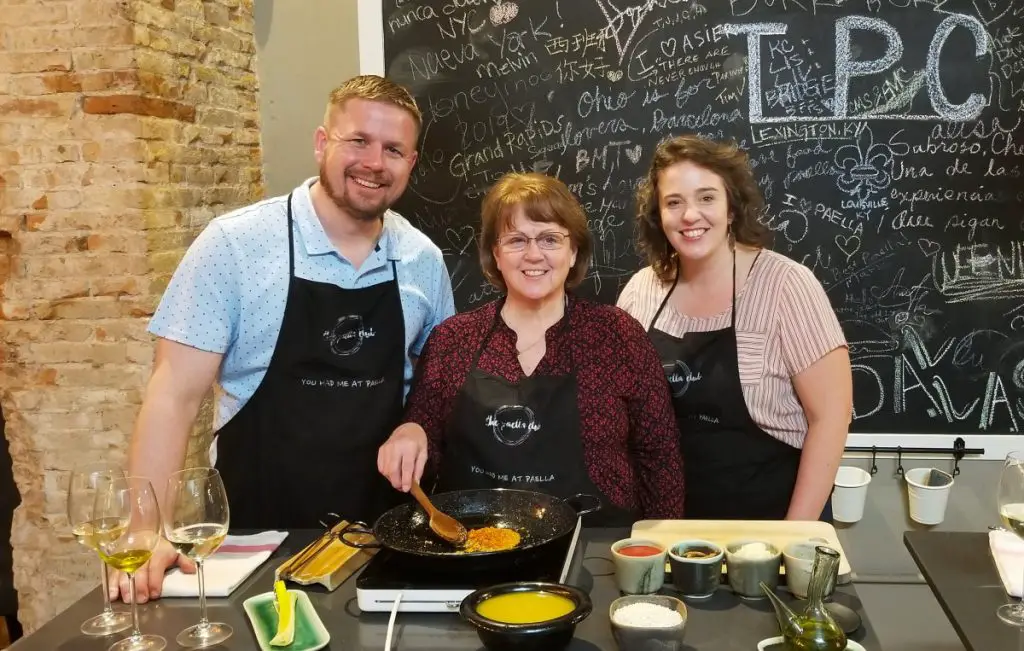 Much like a date night becomes possible if you travel with grandparent(s), the opportunity to spend time with one parent is a rare and special thing.  I have gone to fancy dinner in Paris with my dad, a paella class with my mom in Barcelona, and a beer tour with my dad in Prague.  These were all activities that wouldn't have suited our entire group, but allowed for some adults in our group to create a special memory while another adult stayed with the kids.  It's easy to skip these things after a long day of sightseeing, but I have always been so glad that we have them planned in advance.
5. Financially Beneficial
Depending on the financial arrangement you have with your parents, traveling together can be financially beneficial for all.  Sharing the cost of accommodations or experiences with other adults makes the total cost of traveling as a family more affordable. Your view of cost and planning evolves once your group gets to be a larger size.  Planning a place to stay for  seven people requires consideration of various accommodations and often leads away from hotel rooms toward rentals for cost and space flexibility.
6. Compromise
Having more opinions to manage may not sound like a benefit to travel.  However, working together to make a decision in planning or overcome a challenge in the moment can be very beneficial to the group.  Compromising as adults is a good example for our kids and stretches our relationships between the adults in the group.  As a planner, I have a hard time when things don't go as expected and I have to rely on the input of others who haven't done any preparations.  It's a very good exercise for me to compromise based on their input.
7. Grandparents Need to Get Away Too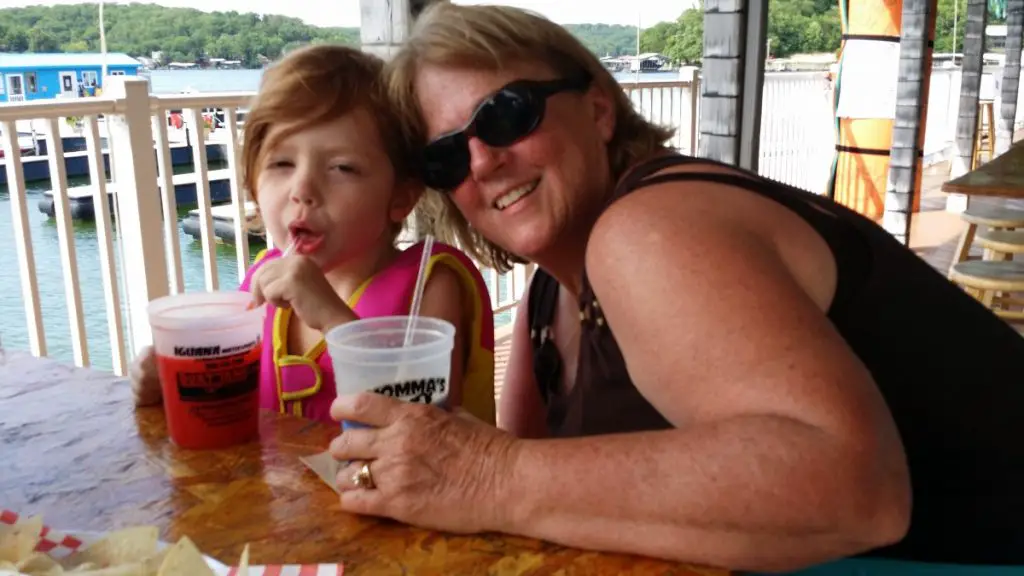 Whether your parents are retired or still working, they need a break from the everyday as much as you do.  Even if they haven't been big travelers until this point, you might insight a bit of wanderlust for them in these golden years of their lives if you take them somewhere new and different.  Encourage your parent(s) to plan adventures for themselves by taking them on one of yours first.
8. Time to Play
What do all want?  More time!  Vacation gives us that opportunity to slow down (especially for relaxing vacations) or creates space for creating our own entertainment (sitting in airports, train stations, an apartment without English TV).  It's the perfect time to play.  This could mean a wide variety of things, but for my family it is playing cards.  We learned to play the cards our parents and grandparents were playing from the time we were little.  The knowledge was a currency to sit with the big people during games.  I've noticed my children have a lot more options for entertainment and are less enticed to learn.  However, when we have a lot of time available, it pushes us all to learn a new game.  You could also flip the tables and have your kids teach you what their friends are playing for entertainment (video games, apps, etc.)
9. Lifelong Memories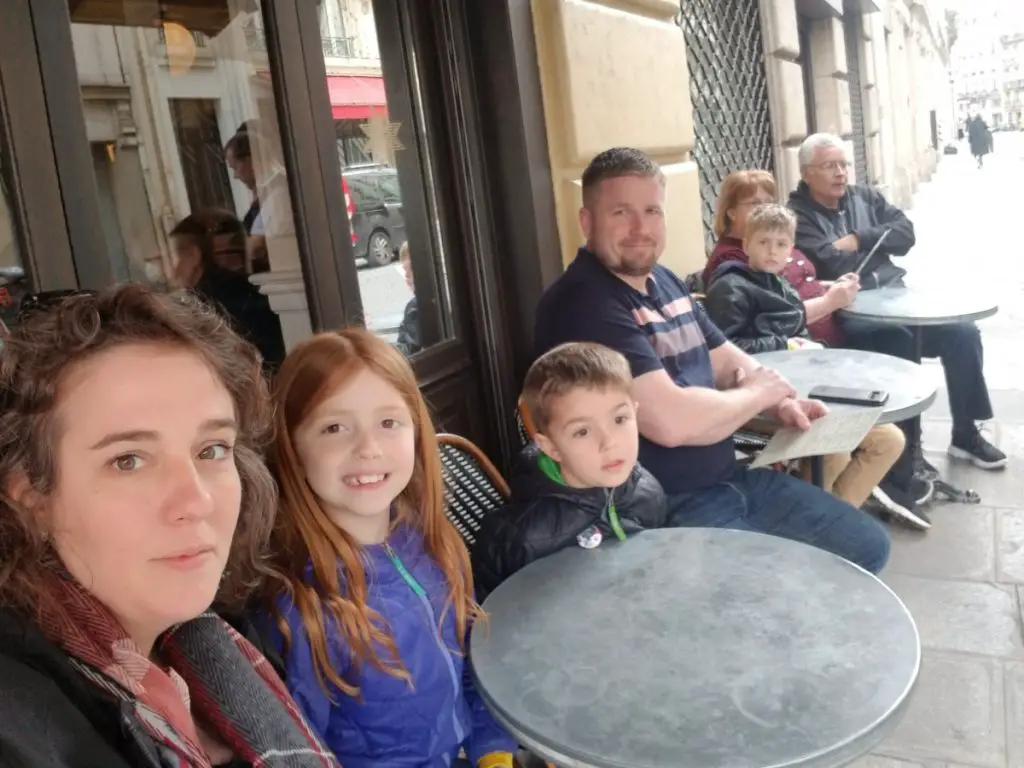 In addition to wanderlust and relaxation, memories seem to be the other main reason people travel.  In my growing up and now watching my children grow, there have been countless times we have shared stories from multi-generational trips.  These stories encompassed some of my very best memories from childhood and I hope my children will feel the same, that their grandparents were there when they saw something, tried something or felt something for the first time.
10. Unscheduled Free Time
I get a little uncomfortable when I consider what my kids would say about how I spend my free time.  Have your kids ever done one of those projects at school where they ask all about their parents favorite things?  Usually the kids have no idea.  Although kids are naturally self-focused, I think this might also be because we don't do a great job at slowing down enough to enjoy hobbies, play together and rest.  Downtime on trips allows our kids to see us and their grandparents (especially if they aren't around them on a daily basis) in a new light.  On vacations, nobody has to manage a household and there are rarely enough jobs to do to keep from relaxing together and looking for mutual entertainment.  We can share more of ourselves.
11. Opportunity to Know your Parent(s) Better
If you live in separate places or don't spend full days together, there is likely much to know about your parents.  I like to think of this as the phase after we realize our parents are adults.  This is the phase we understand who they are are as people.  Spending full days together on a trip allows us to understand how they want to spend their time and how they are doing physically, mentally and emotionally.
12. Someone Must Take Charge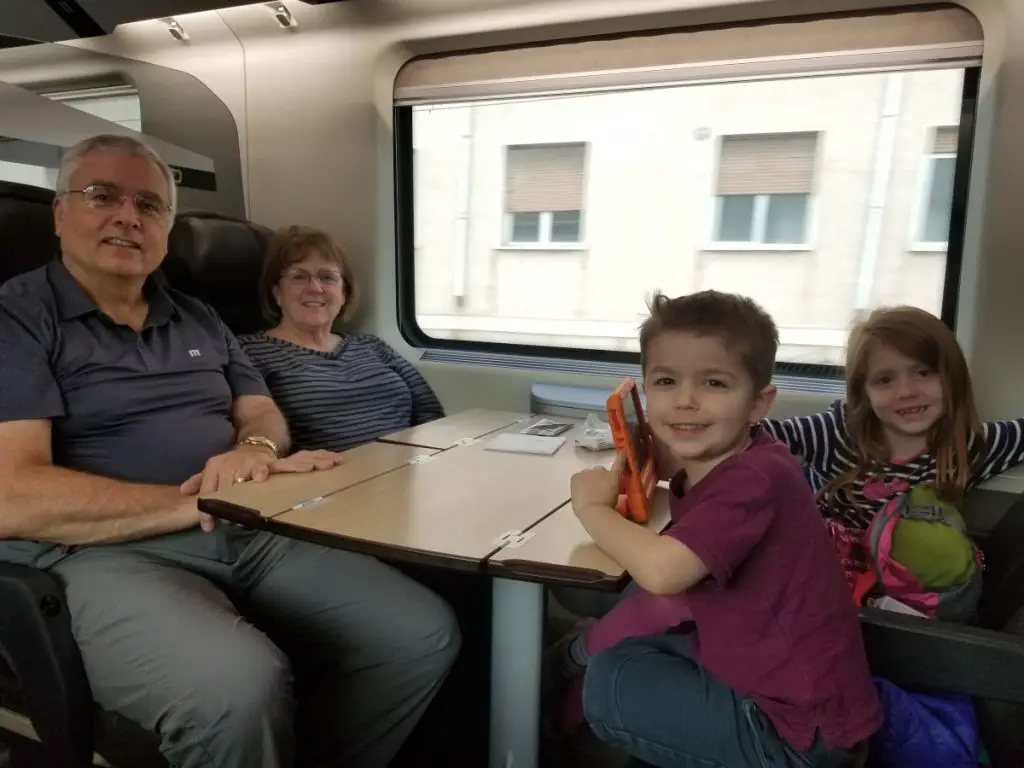 Whether you are planning the trip yourself or working with an agent to book your travel, someone must take the reigns to get it done.  Since I personally love travel, I found this a great opportunity to provide the organization and confidence for everyone that I have done the research and have a plan.  It allows those that want to relax and receive the adventure to do so.  Or if the trip is stretching everyone (i.e. first time on a long-haul flight), they can focus on that while you work out the details of transport, accommodation, and tours.  This role alone keeps many people from taking big trips as it seems too daunting.  For me, taking on the role of the planner, has allowed me to go from receiving the vacations of my childhood to watching my parents enjoy what has been planned.
13. Grandparents Want Time with their Grandkids
It's a cliché – grandparents just want a visit, a call, etc. from their kids and grandkids, but that's because for most, it's very true.  A week living together in a beach house will certainly provide that time.  Planning this time together also alleviates the stress parents feel over fitting in this time more frequently in lives busy with activities.  Grandparents watching kids sports or babysitting isn't the same as time everyone will enjoy on a trip together.  We have also found that kids have a hard time communicating on video or phone calls when they are young so the time together for families who live in different places gives everyone time to really get to know each other in a way not allowed by those methods.
14. Everyone is Out of Comfort Zone
I love the way travel takes us out of our comfort zone.  It takes our expectations and laughs.  The level at which this happens depends on the level of adventure to which we commit.  We also experience this when we go on a beach vacation with our family and rent a house.  We don't know what time everyone gets up and if our kids are awake, will they wake the rest of the sleepers. We aren't sure if we will have the paper supplies we'll need when we arrive late at night or where to pick them up.  We don't know if the hike we planned will be appropriate for the whole group.  We can try to manage the details, but there will always be opportunities to be uncomfortable and work together to work through that.
On our first visit to Italy, we had been traveling for 15 hours, missed our transport and our apartment host.  By the time we were in our apartment, it was after 8pm.  Everyone was hungry and tired. My husband hit the street and produced a beautiful meal from a nearby restaurant complete with wine and kid friendly options.  I remember feelings of discomfort turning to joy as we sat around this new table in this new country.  Something as simple as a takeout meal was so memorable and satisfying because we had been pushed out of our comfort zones.  He tucked a bit of the foil from the wine bottle into the center of the cork.  That cork is still sitting in my bedroom to remember this evening.
15. Kids Remember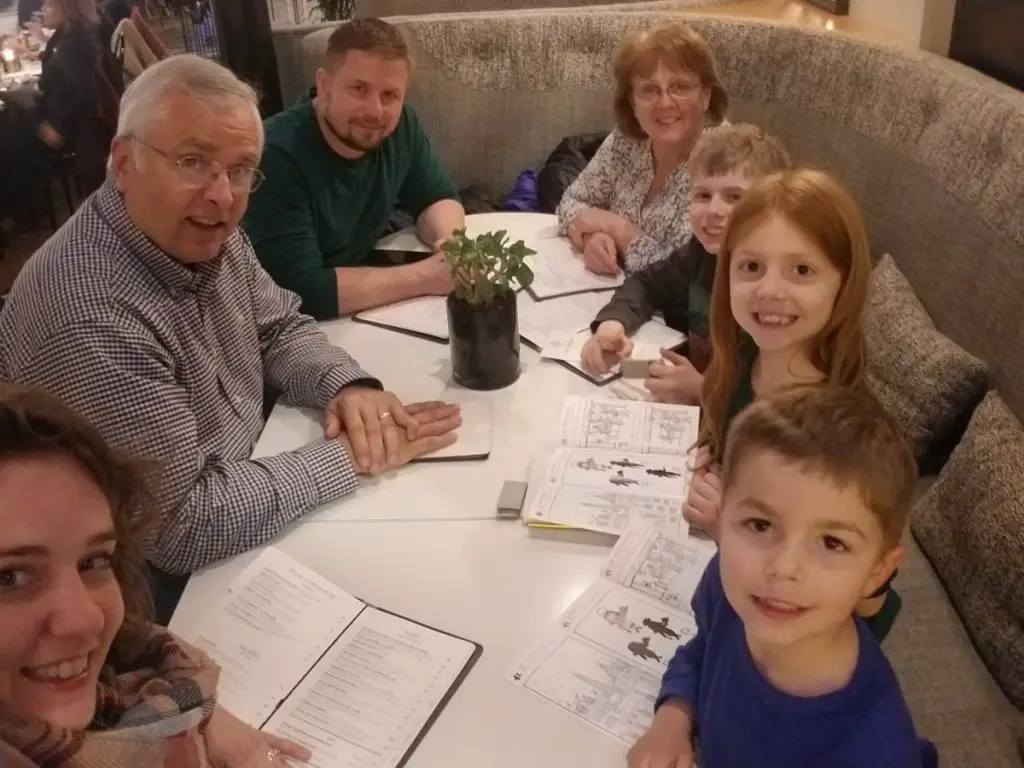 As I've mentioned, some of my favorite childhood memories are from multi-generational vacations.  I remember my first time fishing with my grandpa on the boat dock in the Lake of the Ozarks.  My cousins, my brother and I rode a blow up that pulled behind the ski boat and shouted with exhilaration.  I remember how my grandpa interacted with the wait staff at our favorite restaurant near their condo.  Separately, one of my very first memories is from another multi-generational trip where we visited a rotating restaurant that featured a band.  I can remember down to what I was wearing.  I have very few memories that are so specific that are not about travel from my younger years.  The travel memories are the strongest and they are full of laughter and togetherness.  I want that for my kids too, lots of non-distracted parent time and time with remembering their grandparents presence.  It may even have other long lasting benefits for kids' minds according to child psychotherapist, Margot Sunderland.
16. The Photos
Thankfully photos pick up where our memories fail.  I try to keep up on photo books after we go on big trips and I always complete an annual photobook with smaller trips included.  Making a chronological account of our trips lets us relive them.  Beyond the re-enjoyment of the trip, these photos comprise most of the "good" images I have of my kids with their grandparents.  In daily life, I try to document our time together, but many everyday moments slip by without an image.  Visiting new places together provides the obvious pause for photos that become treasured as time passes.
17. Give Back Together
A quick search regarding "volunteer travel" will show you what a wide variety of opportunities exist to spend your time together giving back and growing together.  This type of travel not only gives you time together, but also allows for grandparents and parents to teach skills to the kids that benefit others far more than building a bird house on spring break might accomplish.  Numerous organizations match families with volunteer travel suited for the people in their group.  Here are a few: GVI, Sierra Club, and Global Volunteers.
18. The perfect gift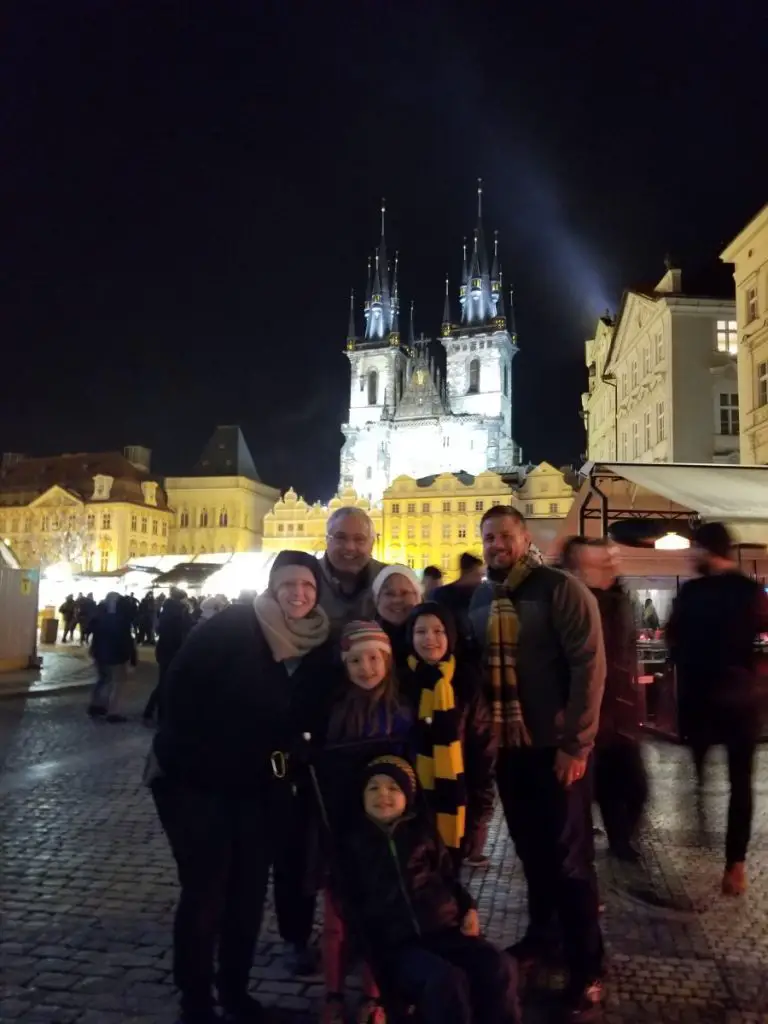 The idea of giving experiences over toys is one of my favorite trends.  It feels like you have to be fairly creative for kids to appreciate this idea though.  On the other end of the spectrum, choosing gifts for parents can become a bit boring after you're buying the 20th birthday gift.  People need experiences over things far more as our we get older.  Our houses are full of what we need and time is our most important asset.  Travel (whether a whole trip, a plane ticket or a meal out on a trip) is the perfect gift for your parent.
19. Improve Social Skills
In our daily lives, we might only have the occasional opportunity to teach our kids how to behave while dining out or interacting with other (non-teacher/coach) adults.  Traveling often requires kids to interact with hotel staff, restaurant staff, and tour operators throughout the day.  Having more than two adults in the group also provides more direction and example for what is appropriate behavior for these situations.  We have found that kids are often very well taken care of by all of these hospitality staff and given many chances to practice their social skills.
20. The Time is Now
We just don't know how long we have together.  Waiting for some far off milestone, retirement, or savings toward a major trip (that prevents you from enjoying each other sooner) may not be worth it.  This stage of life, for me, has proven too many people are robbed of time with their parents completely or in some capacity that would allow for substantial travel.  I don't mean to create undue pressure or push anyone to take a trip they cannot afford.  I only encourage you to consider where your family could go this year.
21. Many Hands Make Light Work
Having more adults to help hold a little one's hand or take an extra bag when your hands are full is so helpful.  I'm grateful for the numerous times my parents made it possible to wrangle our three small kids crossing busy city streets or allowed us to divide and conquer when our kids wanted to go in different directions.  Yes, co-parenting with your parents can require more management, but the benefits of their help far exceed navigating those challenges.
Tips for Planning
Make time for everyone to do their own thing.  Allow freedom in your schedule for everyone in the group to explore their interests alone or together.
Coordination and reservations are important.  This is not the trip to "wing it".  Having a structure or all the details booked in advance will keep your group on track and prevent a lot of wasted time discussing possibilities.
Discuss money ahead of time.  Just like with discussing how everyone wants to spend their time, it's important to discuss how everyone feels about spending.
Enjoy your time together!