Sometimes the hotel itself makes the trip extra special.  This is certainly the case with the Midwest hotels in this list.  Whether it's their history, their hipness or their unique offerings, each of these hotels has the ability to give your family a truly unique stay.  If you or your family are visiting any of these cities, be sure to book one of these hotels or better yet, plan a little getaway and soak in the specialness of these hotels:
Brewhouse Suite – Milwaukee, Wisconsin
Hotel Blackhawk – Davenport, Iowa
Magnolia Hotel – Omaha, Nebraska
Hotel Covington – Covington, Kentucky
Shinola Hotel – Detroit, Michigan
Angad Arts Hotel – St. Louis, Missouri
Cyrus Hotel – Topeka, Kansas
21c Museum Hotel – Oklahoma City, Oklahoma
Moxy Minneapolis Downtown – Minneapolis, Minnesota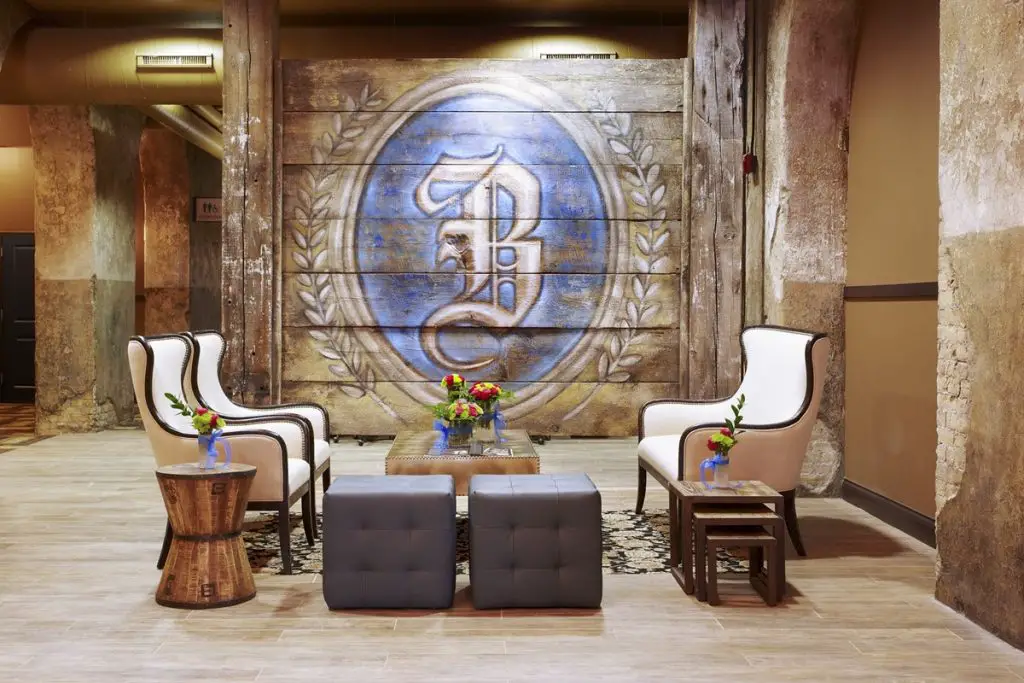 What initially makes this historic hotel special is that it was once part of the largest brewery in the world.  Turning this piece of history from one of America's Beer City into a hotel lets us all be part of the magic.  The interior is inviting and described as "steampunk and Victorian-revisionist".  The hotel features multiple room configurations from studio (which features well lit work space and a kitchenette) to the Baron Two Bedroom (14 foot window arches mixed with modern conveniences).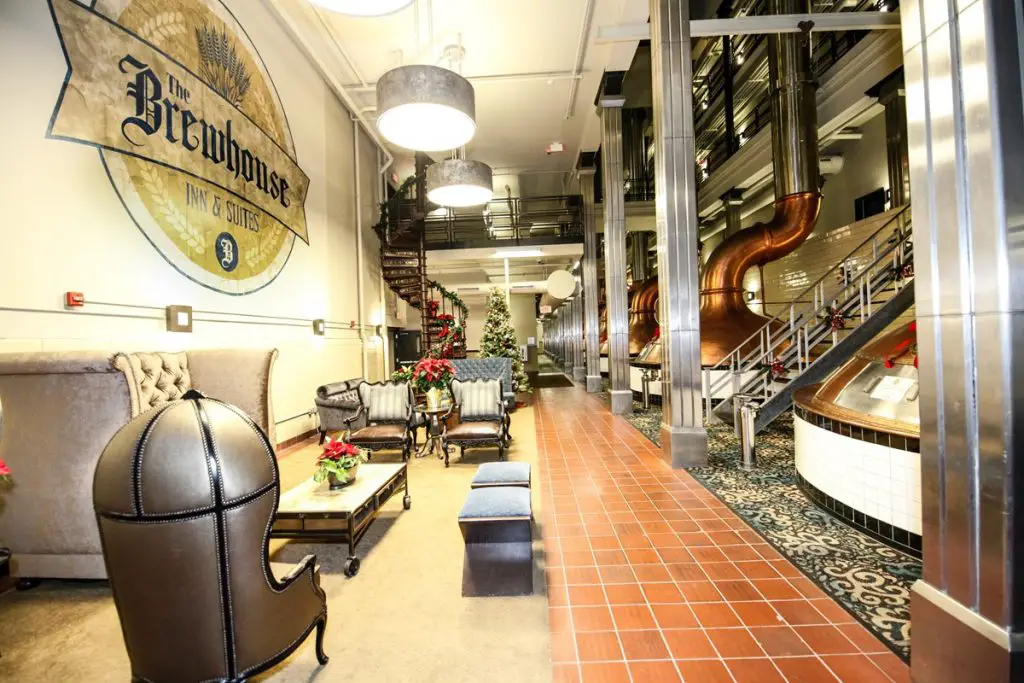 Amenities:
Continental Breakfast
Onsite restaurant, Jackson Blue Ribbon Pub
Outdoor patio with beer garden
Business Center
Gift shop
Workspaces in every room
The common spaces of the hotel have bits of history everywhere including copper kettles used in brewing, stained glass windows and lamps, and a front desk made entirely of beer bottles.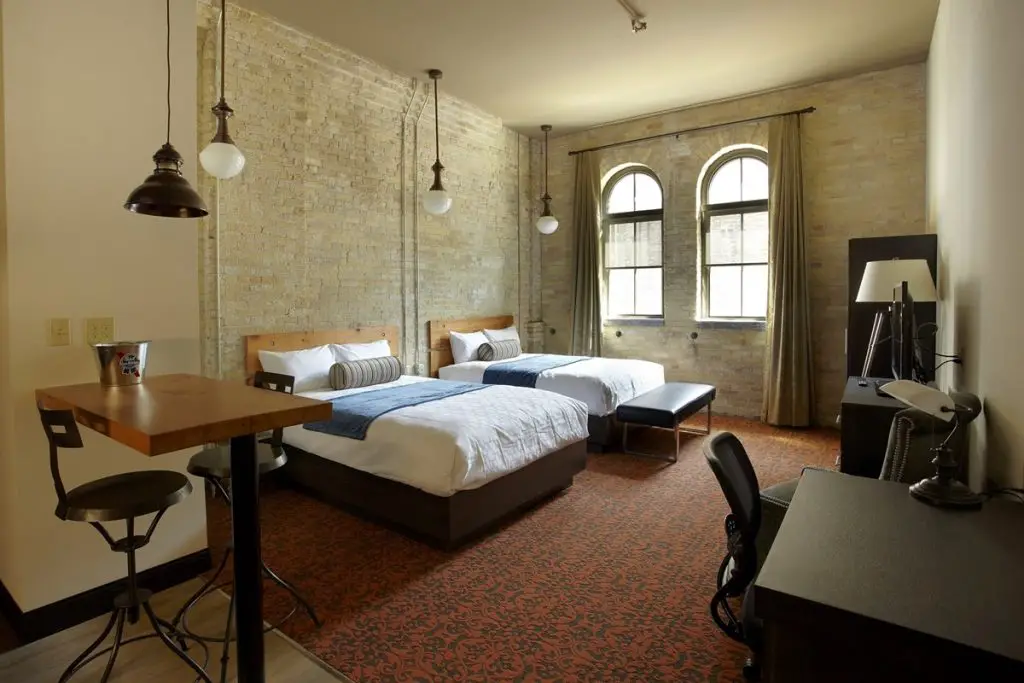 Brewhouse Inn also has a great location near some of Milwaukee's best destinations for families including the Milwaukee Public Museum, Riverwalk, and Water Street.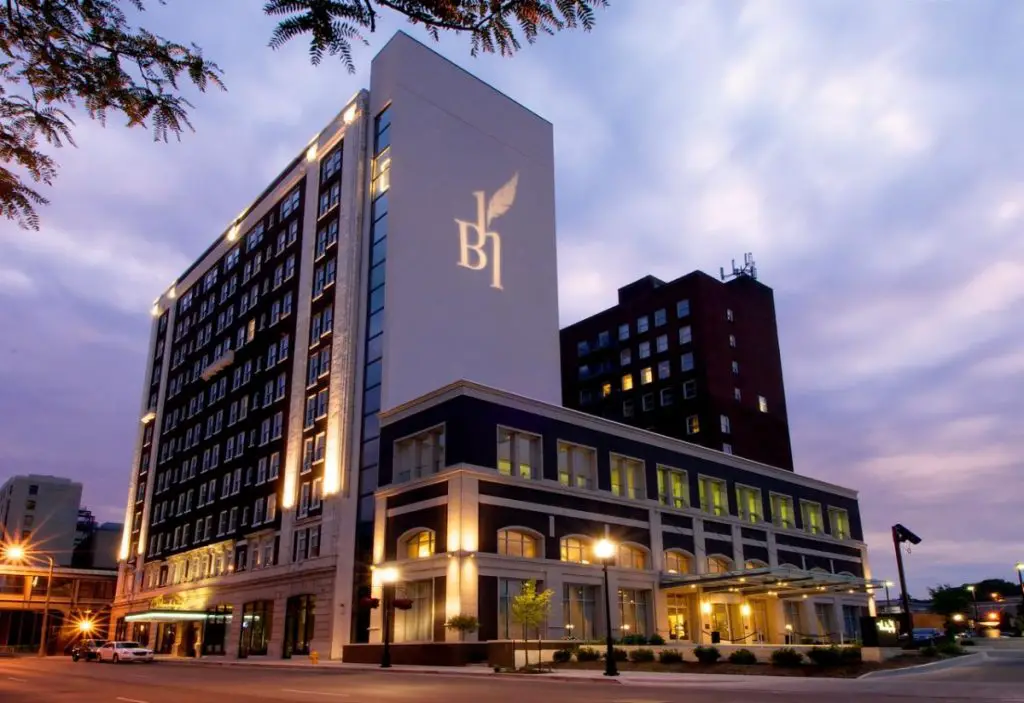 The Autograph Collection added Hotel Blackhawk for its distinct style and above and beyond service.  Located in downtown Davenport, Iowa, the Blackhawk Hotel elevated the expectation of quality and approach to the Quad Cities market. Inside the decor is a mixture of celebrating the historic building with beautiful marble floors and woodwork and contemporary furnishings.  Guests will love basking the sun at the sun porch attached to the beautiful indoor pool.  You can start your morning with coffee from Rise Neighborhood Cafe or a delicious brunch if you are visiting over the weekend.  The grand lobby offers a place to visit with fellow guests or meet friends.
In addition to the variety of restaurants, bars and shops in downtown Davenport, you can find your entertainment in the hotel's basement at Blackhawk Bowl.  Open to families until later evening, it's a fun place to have a bite, enjoy a drink and show off your bowling skills.  They also offer private lanes that can be reserved to be enjoyed by a small group.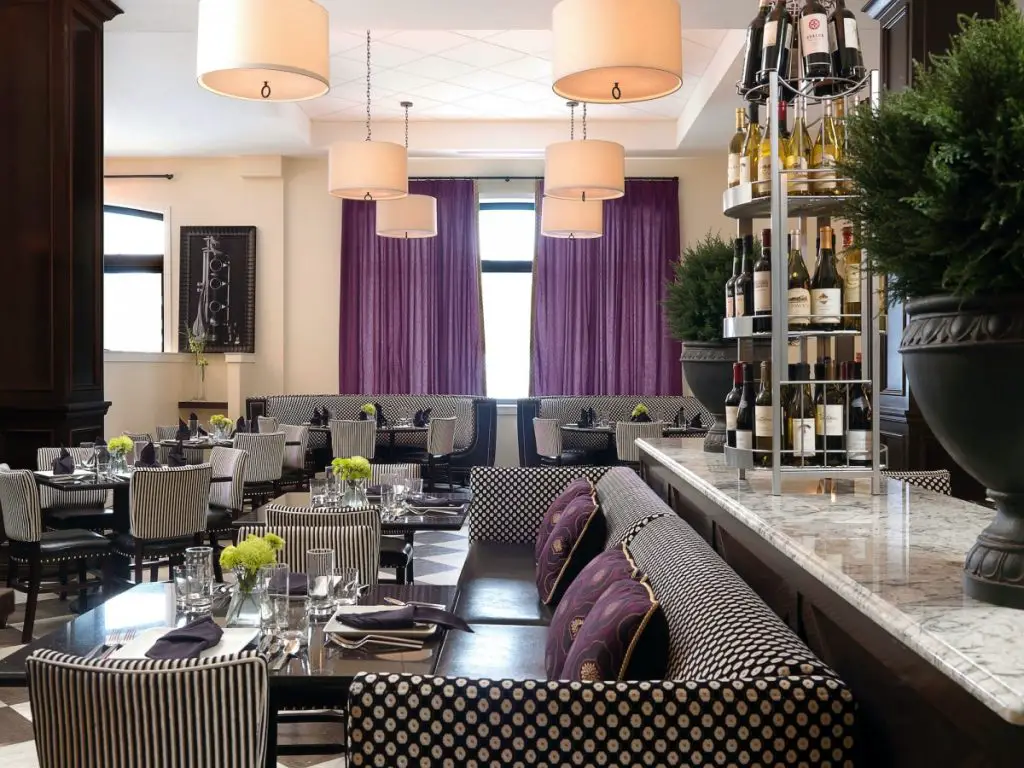 Amenities:
New York Times delivered to each guest
Full service salon onsite
Onsite dining at Bix Bistro and Rise Neighborhood Cafe
Bowling alley in basement
Complimentary valet parking
Complimentary Turn Down service
Indoor Pool
Pet friendly
TV screens without bathroom mirrors
Fitness Center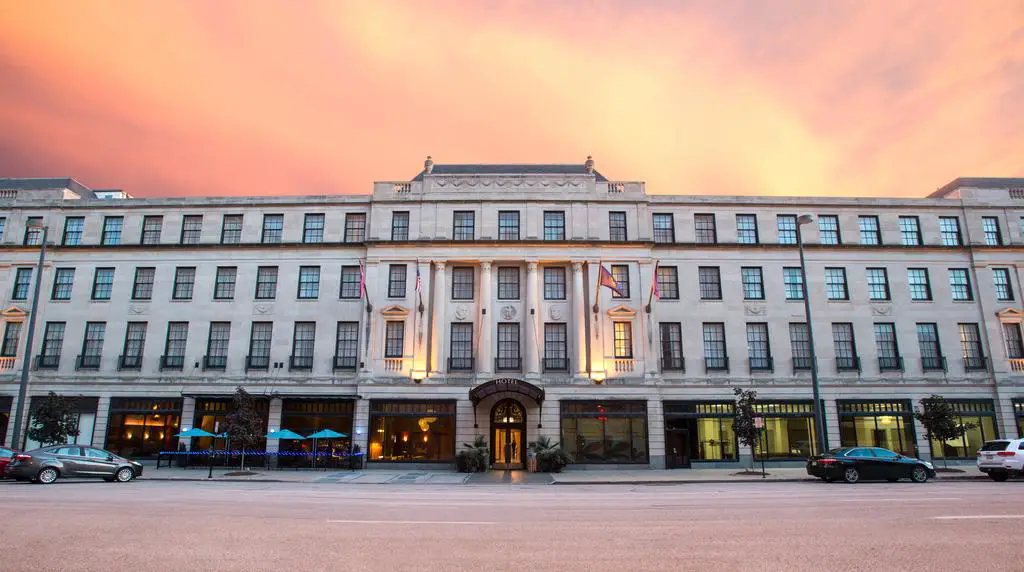 Yet another historic building turned beautiful hotel in the Magnolia Hotel located in downtown Omaha's Old Market district.  The building was meant to look like a palace in Florence and is listed on the National Register of Historic Places.  The rooms are meant to feel lavish and modern.  This small hotel chains uses their own custom Magnolia bedding to make guests feel comfortable.  The onsite restaurant, The District serves American classics and features several burger and steak options.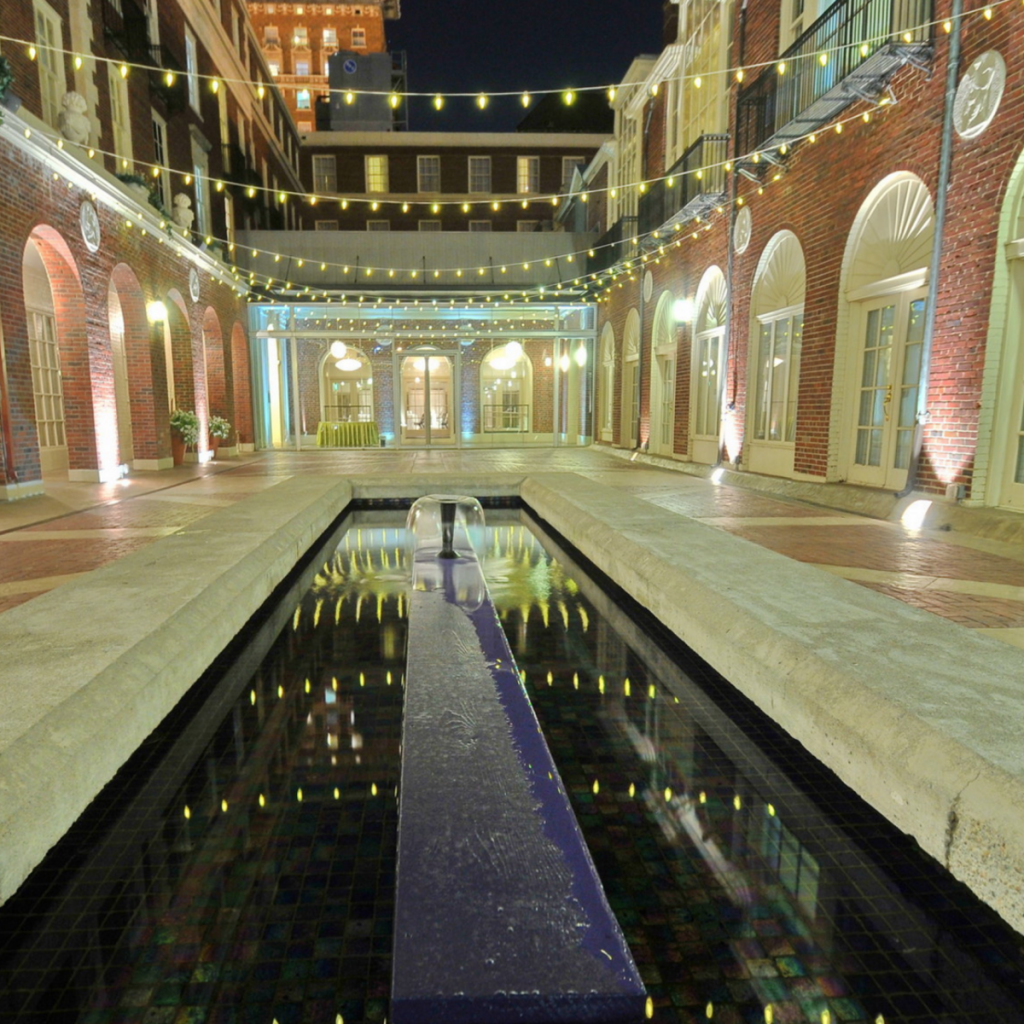 The Magnolia Hotel is versatile in their room offerings.  Standard guestrooms offer one king to two queen options, but the Magnolia also offers a variety of suites.  The Presidential Suite is over 1200 square feet and spread over two stories of living area.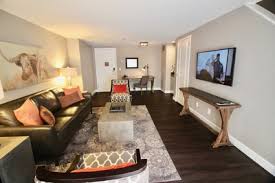 Amenities:
Onsite restaurant serving 3 meals per day and grab n go items as well
Fresh made cookies from 8-10 pm
Executive work areas
Magnolia custom bedding
In room coffee
Complimentary airport transfer
Fitness Center
Pet Friendly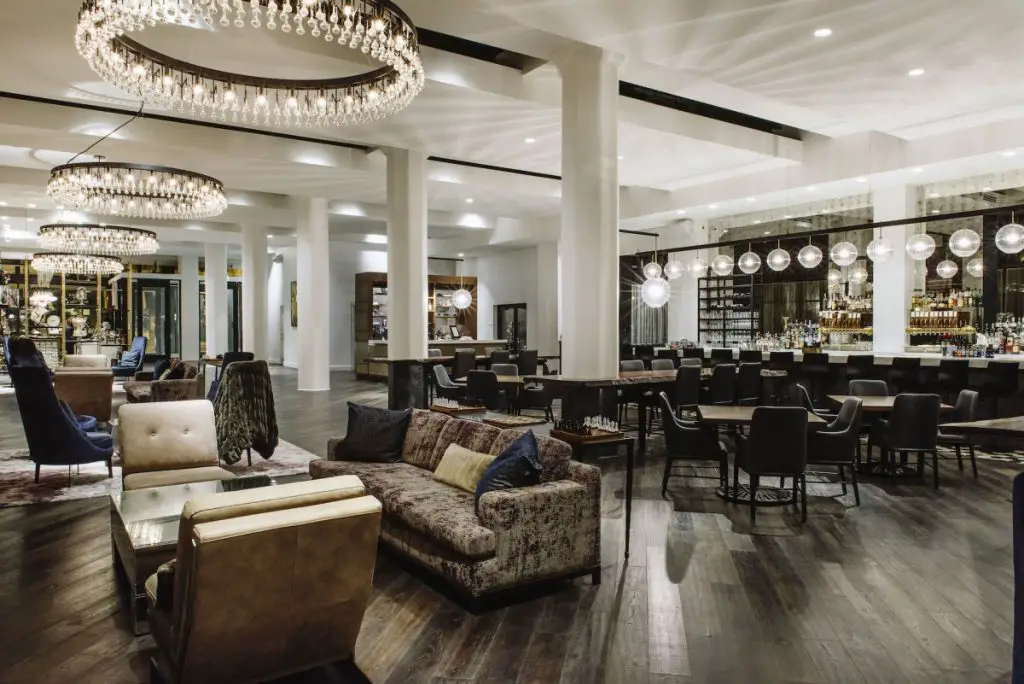 Hotel Covington is located on the riverfront between Covington, Kentucky and Cincinnati, Ohio.  The "tailored" style of this hotel is described as where North meets South, old meets new and elegance meets ease.  Traditional rooms and suites are available, but the range of sizes does not vary considerably.  Some suites can be combined to create two bedroom suites.  Suites feature a unique amenity, a tablet that allows guests the ability to order dining service, schedule wake up calls, and communicate with the front desk.  All guests are able to utilize the hotel's two way messaging system to communicate with guest services from when they are checking in through check out.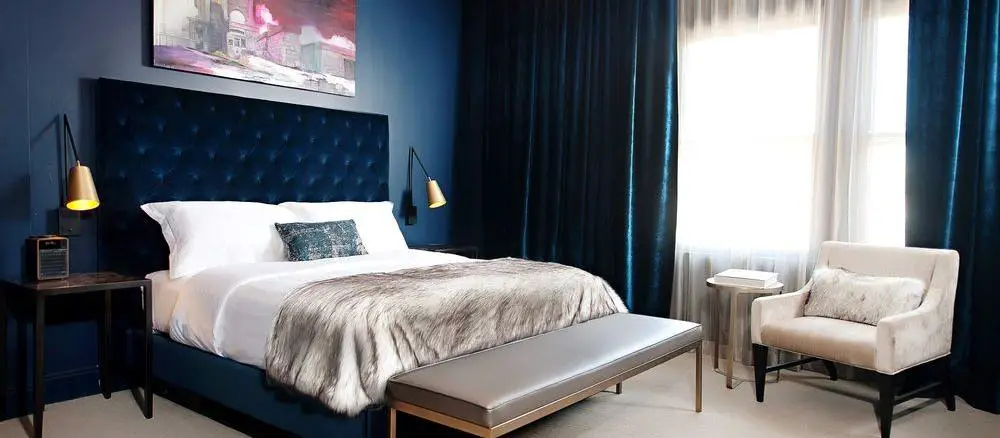 The additional services available at Hotel Covington add to its charm.  The gift shop includes not only hotel branded items, but also other local products to give you a closer feel to the local vibe.  The onsite restaurant, Coppin's, prides itself on its hyper-local sourcing and contemporary American menu.  What makes the restaurant special for guests is not only are three meals per day served, there is also an Artisan Coffee Bar serving all day and Patio space for enjoying relaxing and various entertainment, and The Walk Up offering street food style offerings on to the go.  To make the most of the services, Hotel Covington has created experience packages for their guests to ensure they enjoy the best they have to offer.
As a fun bit of information, the building that is now Hotel Covington was built from the winnings of a successful horse named Knowledge.  It's an interesting nod to the tradition of Kentucky horse racing.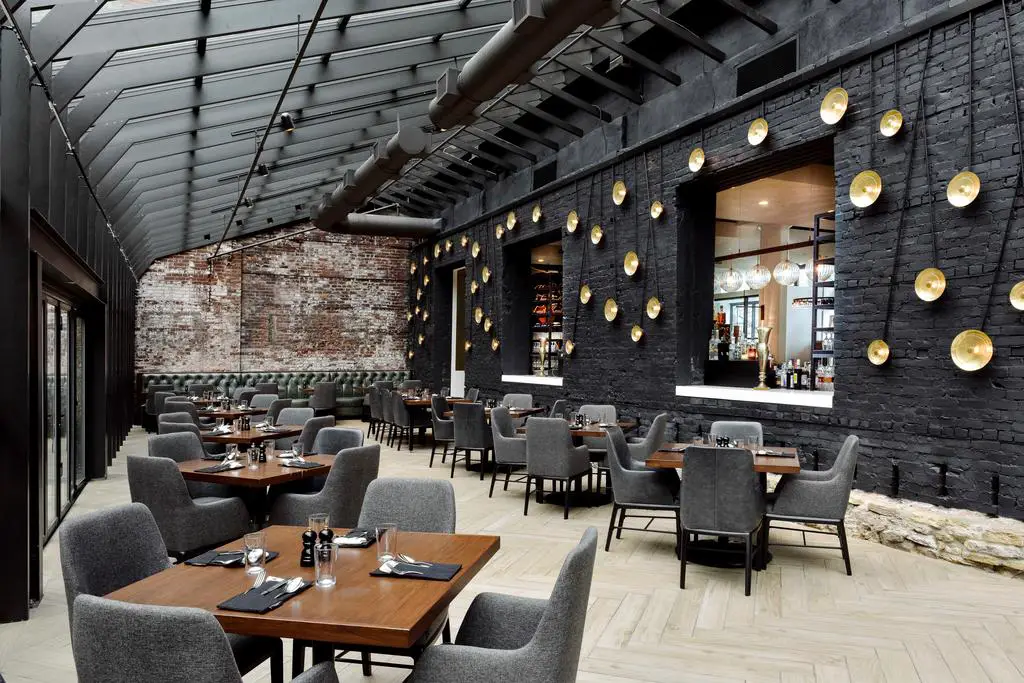 Amenities:
Local items stocked in mini-bars
USB charging ports
Pet friendly
24 hour Fitness Center
In Room Tablet in Suites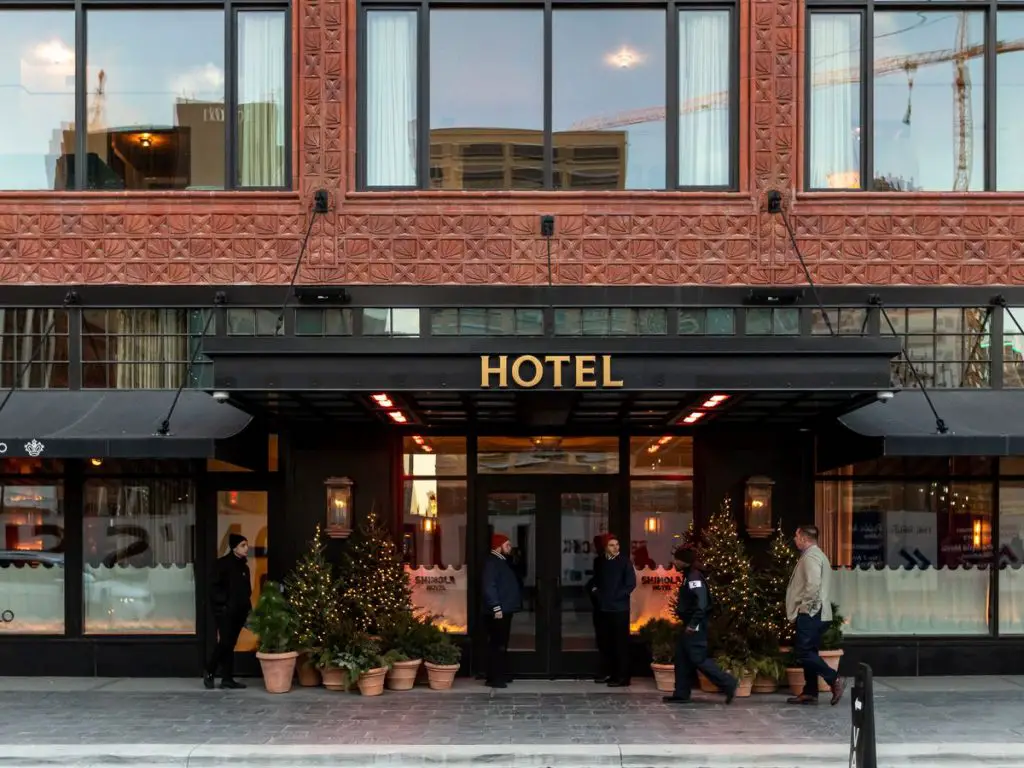 This downtown Detroit hotel has a very unique style full of natural and rich tones, vintage vibes and accessories.  The room variety varies from their "study" room that are efficient and styling to the Penthouse suites with its residential feel including a fireplace and various seating spaces. Shinola Hotel is situated in what was formerly five historic buildings including one built by a well known architect, the former Singer Sewing Company Building and shops that include drug store, fur shop, dress store and jewlery store.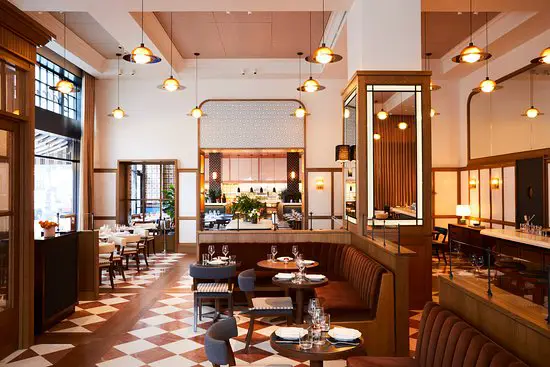 The hotel offers several culinary opportunities. Grab a beverage at either the Living Room or Evening Bar spaces featuring seasonal American cocktails.  San Morello features Southern Italian cuisine including hand-made pasta, pizza and woodfire cooked items.  San Morello offers three meals per day.  The Brakeman is a beer hall featuring fried chicken from a neighboring Penny Red's and is open in the evenings and lunch on the weekends.
Shinola Hotel completes its own neighborhood vibe with a selection of specially curated shops including Drought (fresh juice shop), Good Neighbor (accessories and gifts), Madcap (coffee roasters), Flowers for Dreams, The Lip Bar and more.  There is even a shop of the same name, Shinola, featuring watch and leather goods.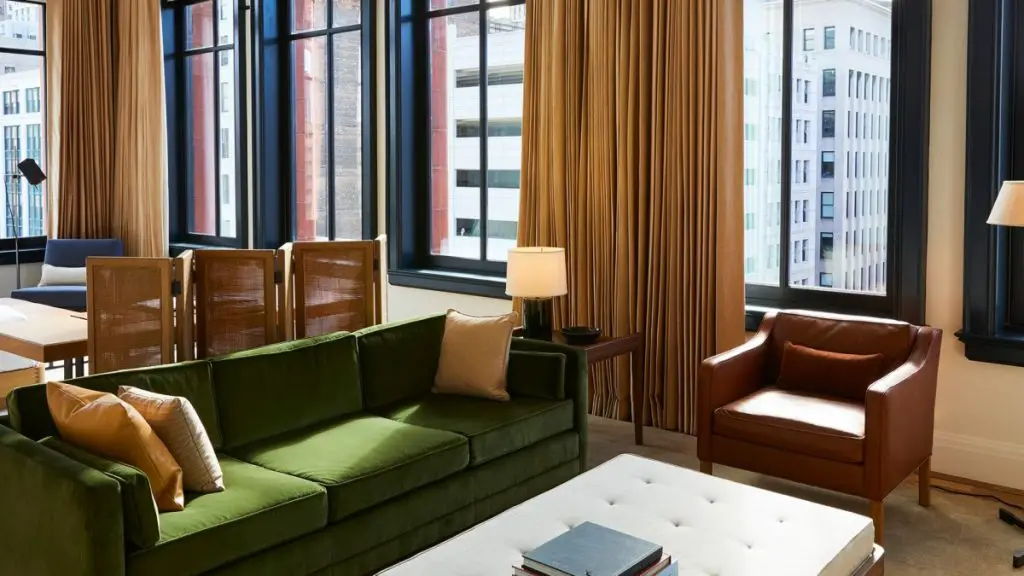 Amenities:
Suites featuring turntables and classic records
Chromecast and Apple TV
Fitness Center featuring Technogym Equipment and Peloton Bikes
Pet friendly service
Turndown service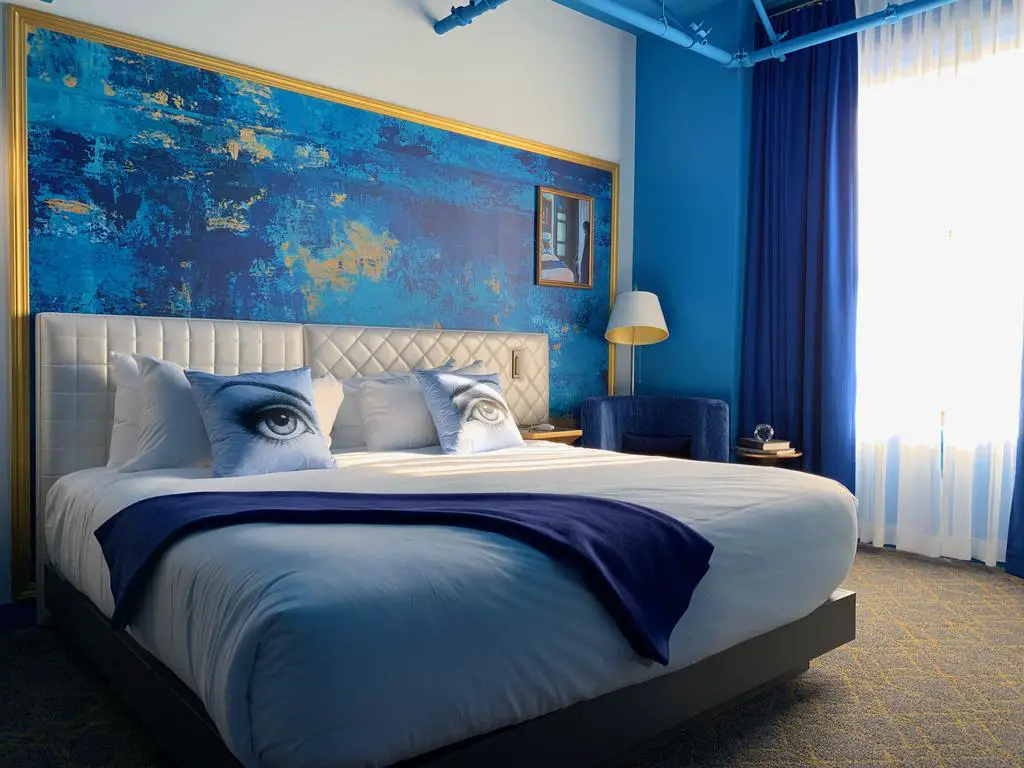 Angad Arts is an explosion of color through its commitment to visual arts, performance, fashion, literature, and gastronomy.  The unique monotone room decor allows you to select your room color choice by emotion.  The four colors represented are Passion Red, Tranquility Blue, Rejuvenation Green, and Happiness Yellow.  Beyond just the color, rejuvenation rooms include Himalayan salt lamp, happiness rooms include whoopy cushions, tranquility rooms include desktop zen gardens and passion rooms include massage oil candles.  Room configurations include single queen, double queen, king room and double bunk room designed for families.  There are also one and two bedroom suites available in the same color options.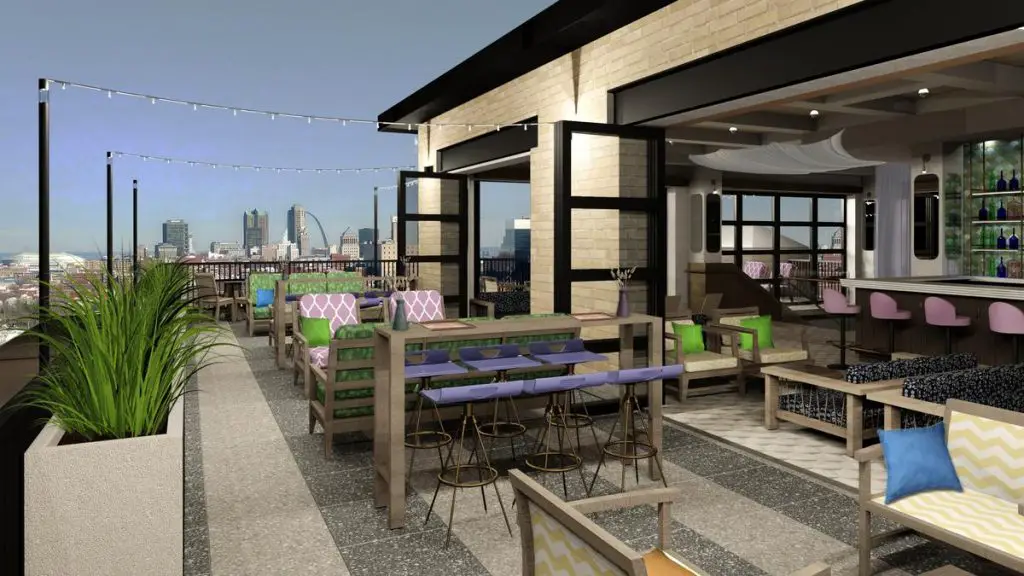 Located in the Theatre District of St. Louis and near the St. Louis University campus, Angad Arts, is also a destination for dining.  Grand Tavern offers three meal seatings each day as well as afternoon bar hours. Consistent to the hotel design, the Angad Rainbow Terrace is an indoor/outdoor rooftop lounge with views of the St. Louis Arch.  Take in the 360 degree video art Chameleon lamp at the 12th story Chameleon Lounge.  The hotel also features The Angad Playroom is a cocktail lounge featuring board games and musical instruments.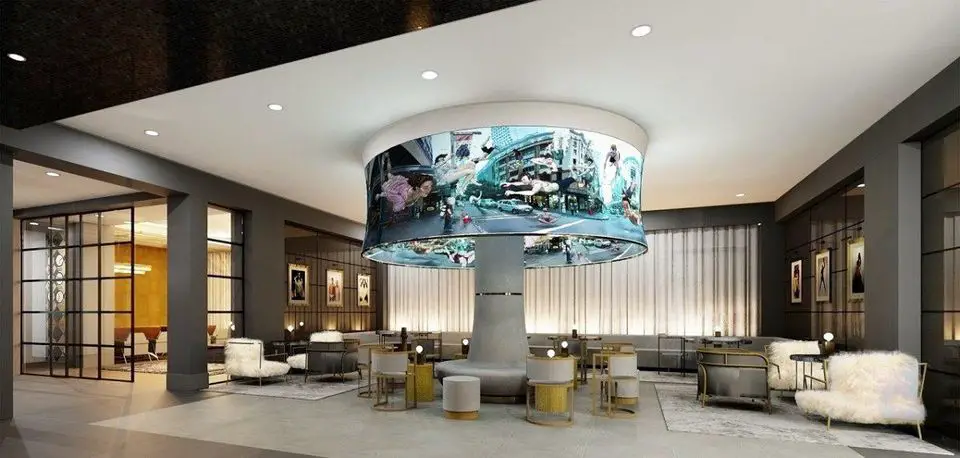 Amenities:
Pillow choices
Keurig coffee/tea makers
Curated St. Louis minibar offerings
JBL bluetooth speaker
DirectTV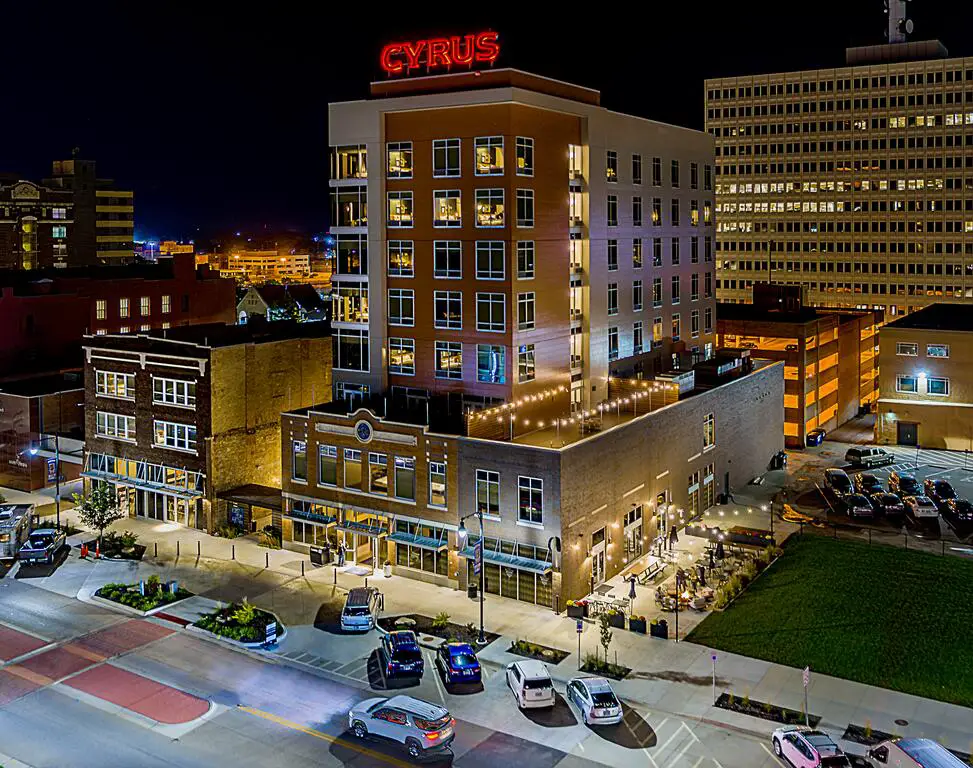 Billed as Topeka's first boutique hotel, the Cyrus Hotel combines modern effect with elegant style and down home goodness.  Named for the man that settled Topeka, each room of the hotel includes a picture of Cyrus Holliday.  The hotel's restaurant, The Weather Room, is a nod to what is best from Kansas presented in a contemporary fashion including a charcuterie program, the perfect steak, and mindblowing burger.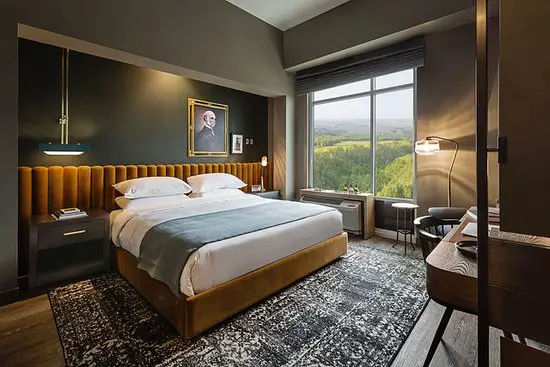 The 109 rooms at Cyrus Hotel vary from tradition single or double queen or king rooms and four styles of suites.  What speaks to me is the Loft Family Queen Suite which allows for a rollaway in addition to the two queens offering space for a family of five without needing to secure a two bedroom suite.  The Astra Suite, at 1200 square feet, offers a spacious living area, bar set up and private patio.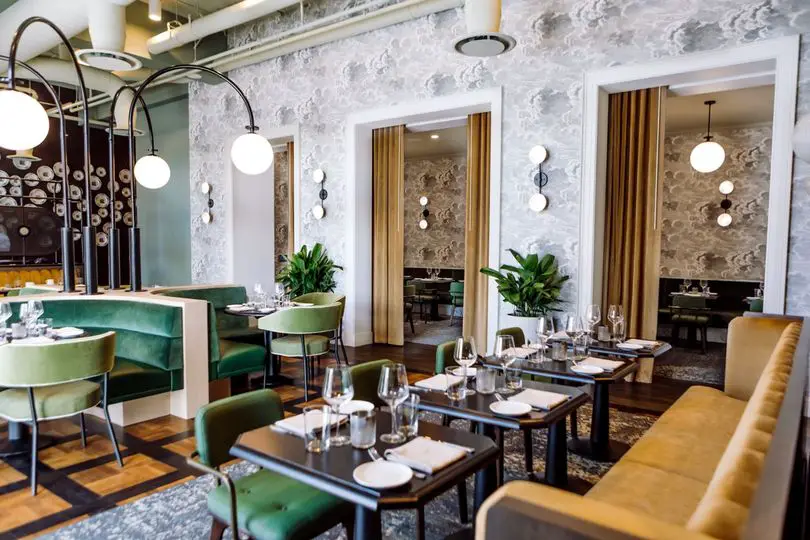 Amenities:
Outdoor events including music and yoga
Locally sources minibar selections
Online streaming services for TV
Fitness Center
Grown Alchemist Bath products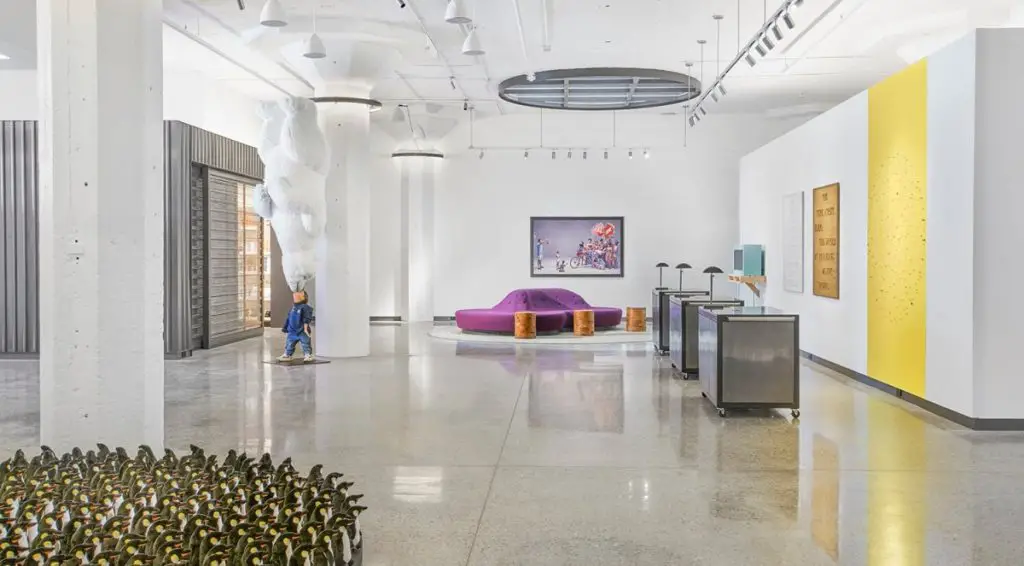 21cMuseum is a group of hotels dedicated to a contemporary art experience.  This theme is carried out in the Oklahoma City location from the exterior to the guest rooms with 14,000 square feet of dedicated gallery space.  Not unlike the rest of this list, the 21c Museum Hotel is located in a historic building, the Ford Motor Company assembly plant which is listed on the National Register of Historic Places.
The onsite restaurant, Mary Eddy's OKC, also makes 21c Museum Hotel Oklahoma City a special place.  The art filled space continues here and the menu features American eclectic cuisine.  Mary Eddy's serves three meals each day and kitchen remains open until midnight.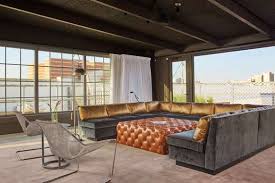 Amenities:
Nespresso coffee machines
Art displayed in each room
Spa services, sauna, and steam room
Business Center
Museum Gift Shop
Pet Friendly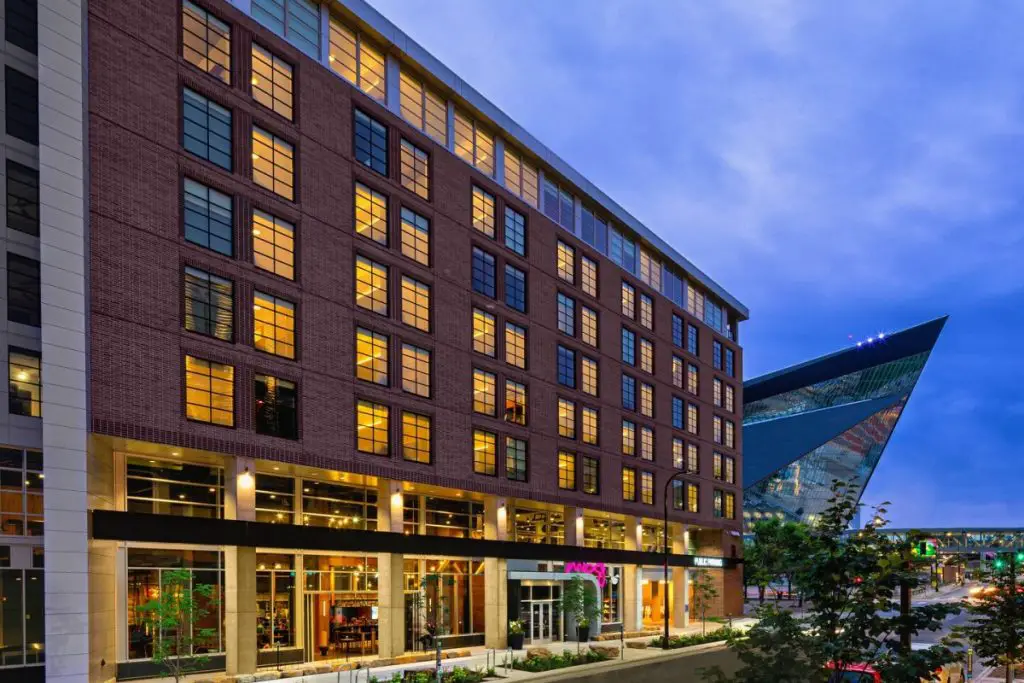 There are actually two Moxy properties in Minneapolis. What I like about the location of the downtown version is near beautiful Golden Medal Park and Mill Ruins Park, both perfect for exploring the Mississippi Riverfront.  The neighborhood is also home to fun and funky restaurants and brewpubs and the U.S. Bank Stadium.  The lobby of the Moxy is designed in an open manner making it easy to meet up with friends, a library area to find quiet and outdoor seating areas as well.  The front desk also takes on a fun vibe as its located within the lobby bar.  Bar Moxy also offers three meals per day.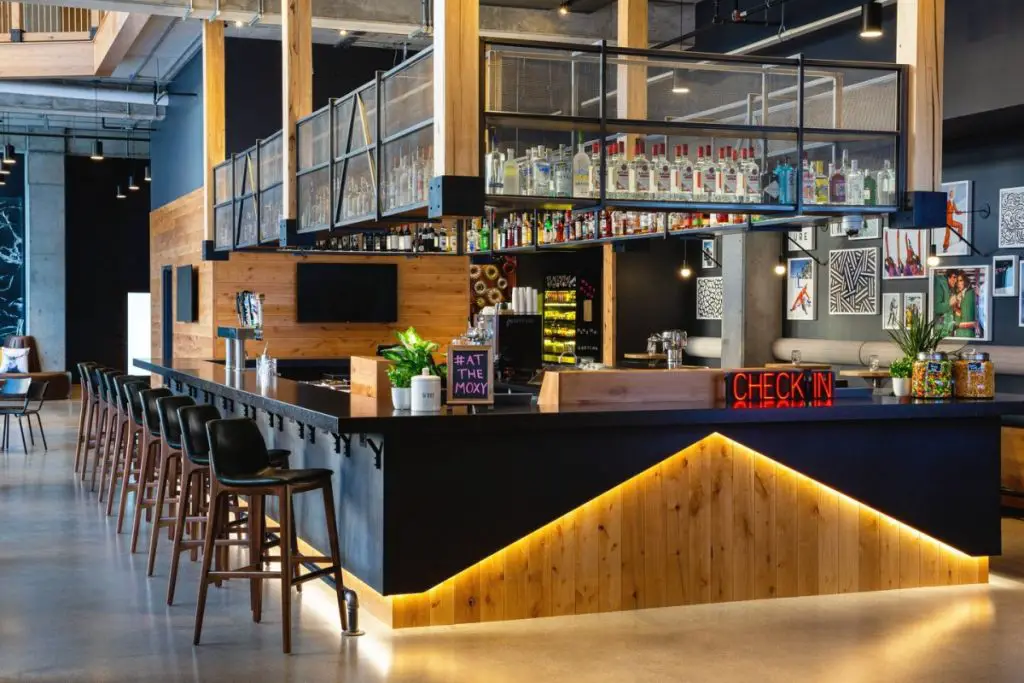 The room options vary from standard king rooms and king rooms with private patios or a lofted second bed to a variety of suites.  The suites are increased in space by adding a more generous seating area and the OMG Suite also includes a balcony with views over downtown.  The style of Moxy could be described as modern, comfortable and bright.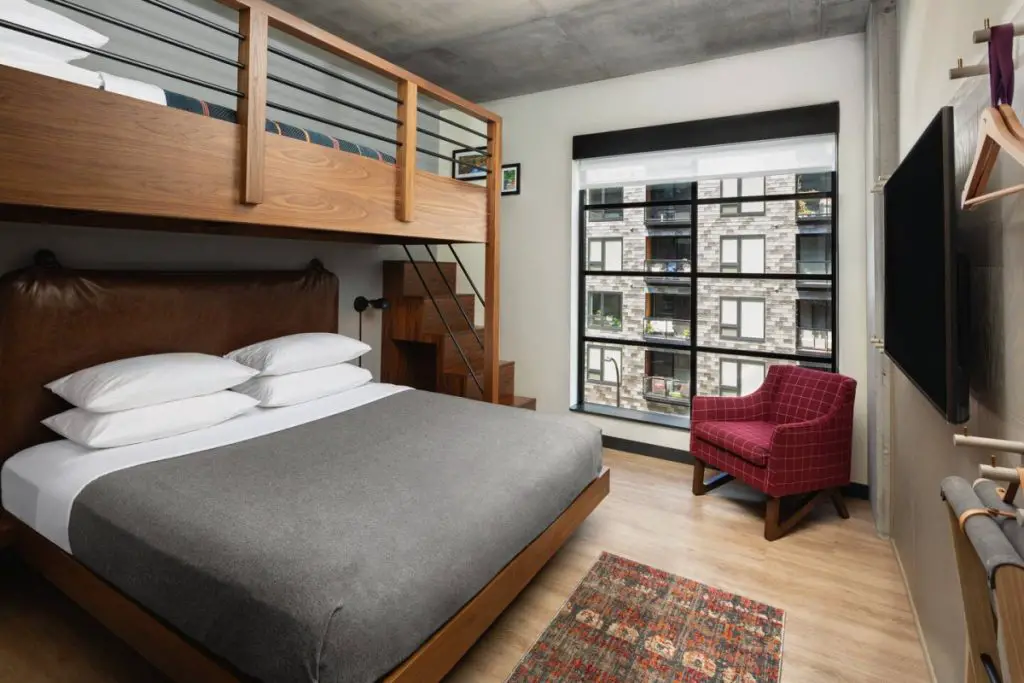 Amenities:
Screen casting and USB charging in rooms
LED guidelights along bed and backlit glass panels
Full size art and leather loungers in each room
24 hour fitness center
What is my list missing?
Would you vote for another special hotel to make this list of interesting hotels of the Midwest.  There seems to be a theme of historic downtown buildings being converted into mostly boutique style hotels that provide versatile room offerings to meet our modern needs.  Let me know if you have an addition to the list or you have stayed at any of these properties!