On your first visit to a large city, it seems appropriate to see the requisite tourist attractions, but once you have visited a second, third or dozen times, branching out into other neighborhoods allows you get a real feel for the city.  Chicago is a city of many beautiful, interesting and evolving neighborhoods.  It can also be intimidating when the majority of what tourists see about Chicago is around the Magnificent Mile and the crime rate to feel confident in venturing out.  If you want to truly know and love Chicago, I believe it's important to see more than Michigan Avenue which is designed for visitors, those working downtown, and the few living in this area.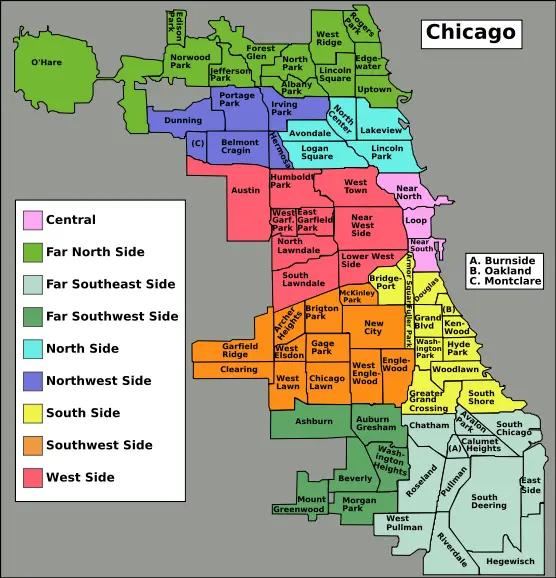 Although there are as many as 227 neighborhoods, Chicago was divided into 77 community areas for statistical and planning purposes.  This guide features three areas of the city – two listed by the district or community area and encompassing multiple neighborhoods and one neighborhood.   I featured Hyde Park on its own because there is a lot to do and see in the small geographical area as compared with these larger districts.  All three are residential areas of Chicago that will give you another depiction of Chicago from what is primarily advertised or what you may have seen if your visits circled Michigan Avenue in the past.
My selections for expanding your Chicago visit to more neighborhoods are:
Far North Side –
Forest Glen, Jefferson Park, Albany Park, Edison Park, and Lincoln Square, Rogers Park, West Ridge, Uptown, Norwood Park, North Park, Edgewater, and O'Hare
The Far North Side spans an area that is mostly residential.  The Northern most neighborhoods are almost only homes and feels rather suburban.   As you travel East and South within this district, you will find more restaurants and shops, as well as more apartments versus single family homes.  Most of this area was added to the City of Chicago in the late 1800s. It does include the O'Hare area as well, but nothing in that immediate area is included in this guide.  Some of these neighborhoods (like Lincoln Square and Albany Park) have only returned to the population levels they once knew in the 1930s due to population upheaval after transportation sources were re-routed and immigrant populations moving to other areas mid-century.  Other neighborhoods (Edison Park and Jefferson Park) have slowly grown over time to their current size.  Most neighborhoods have been home to immigrant groups establishing themselves in Chicago and the population continues to evolve.
Today the neighborhoods of Forest Glen preserve the historic architecture of the area, enjoy a diverse population of residents and continue to see more restaurants and shops growing into the quaint squares and rows of storefronts. This is a great area for families to have a laid back weekend as there are many family friendly establishments and access to quieter beaches.  On weekdays the outdoor spaces (with exception to the beaches) will be very quiet and free of tourists.  On weekends, expect the neighborhoods' parks and restaurants to be bustling with its residents.
Stay:  Due to the residential nature of this area, there are far more rental options than hotels.
For hotels, visit:
For rentals, visit:
To Do: North Branch Trail System sixteen miles through from Gompers Park through LaBagh Woods, Caldwell Woods Forest Glen Woods to Bunker Hill Nature Preserve.  A trail map can be downloaded here.  Visitors often report seeing deer within the more heavily treed part of these continuously running park.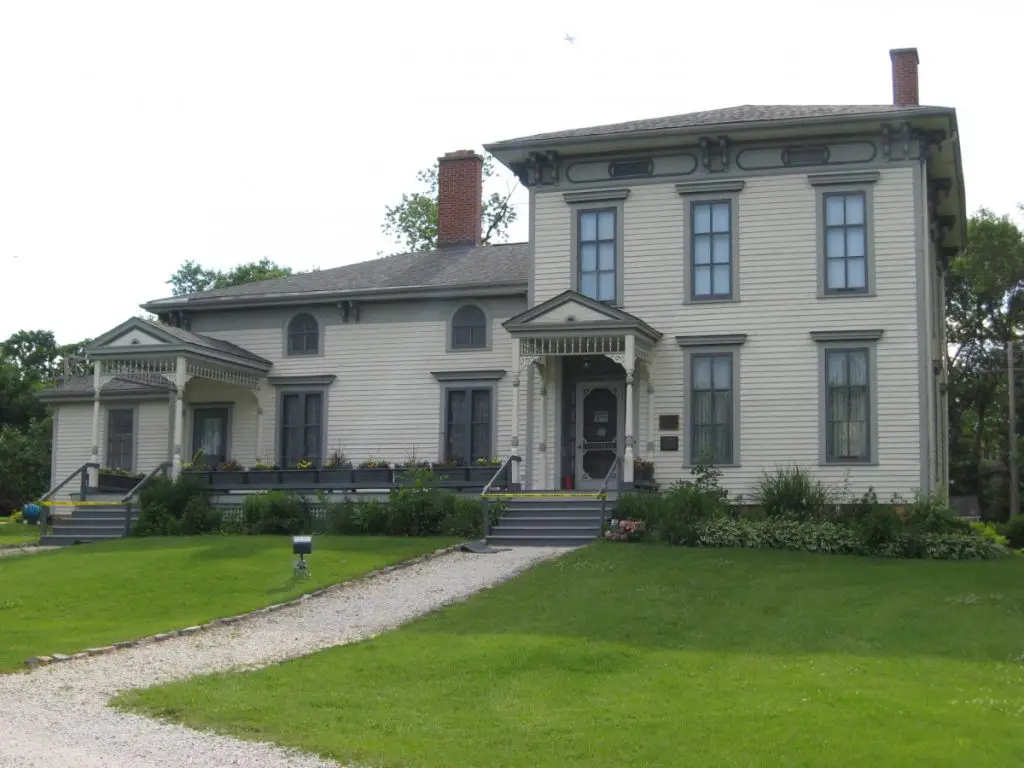 The oldest existing house in Chicago is located in Norwood Park, the Noble-Seymour-Crippen, which was built in 1833.  The house is now home to the Norwood Park Historical Society and features a three exhibit museum open to the public for free on Saturday afternoons.  It includes a period room display and other information dedicated to the history of the neighborhood.
West Ridge Natural Area is a 21 acre park that borders the historic Rosehill Cemetery.  Within the park, you will find a paved walking trail that surrounds a fishing pond.  There is a Storywalk installed to entertain children as you stroll and lead you to the West Ridge Play Place which includes natural play features for climbing and playing.
Brunk Children's Museum of Immigration at the Swedish American Museum, located in Andersonville, is a hands on opportunity for children to understand an immigration story. Current prices are $15/family.  Check the website as opening hours vary by day of the week.
Candality is an eclectic candy shop featuring wide variety of candies including retro favorites.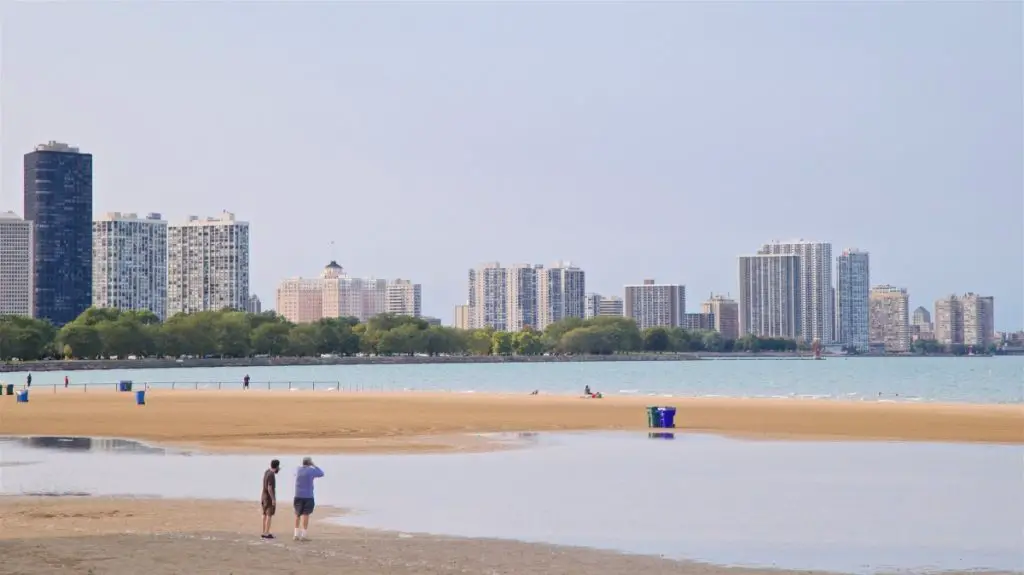 If you are visiting in the summer, you have three beach options that fall within this district, Foster Beach, Kathy Osterman Beach and Montrose Beach.  At Montrose Beach, you will find visitors sun bathing, playing water sports and sand volleyball, exercising along the path alongside the beach and dining the The Dock Restaurant.  You will also find a bird sanctuary on the same pennisula as Montrose Beach.  Although located off of the Uptown neighborhood, the Montrose peninsula connects to the Lincoln Park system.  Foster Beach is located North of Montrose Beach and essentially connects to it.  Kathy Osterman is the quietest of the three beach areas. It offers grassy dunes, sandy beaches and summer restrooms and concessions.
Eat: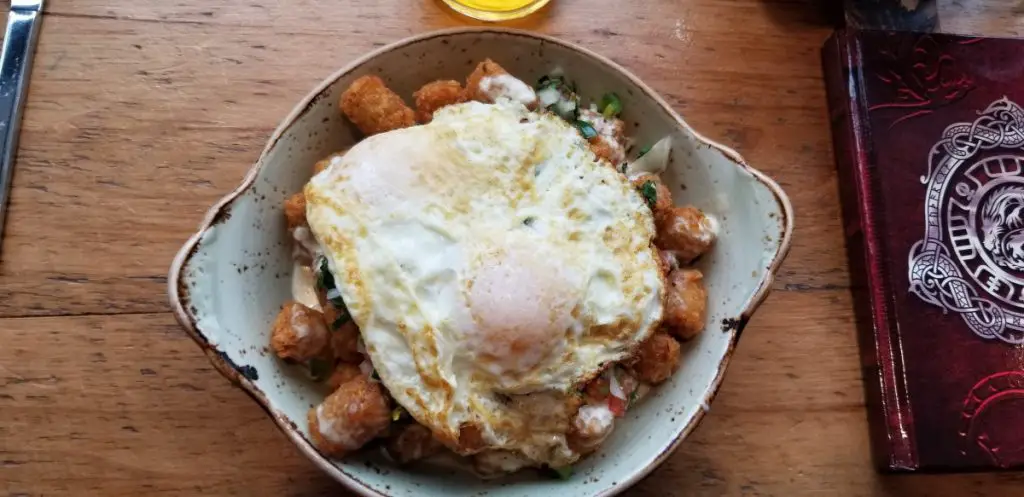 Northwest Side –
Portage Park, Dunning, Hermosa, Belmont, Irving Park, and Montclare
Today the Northwest Side is a diverse and lovely residential area.  The residents are passionate about food with several long standing restaurants and bakeries representing many different cultural backgrounds.  Make a visit to this area to enjoy the food and peacefulness with great access to other parts of Chicago.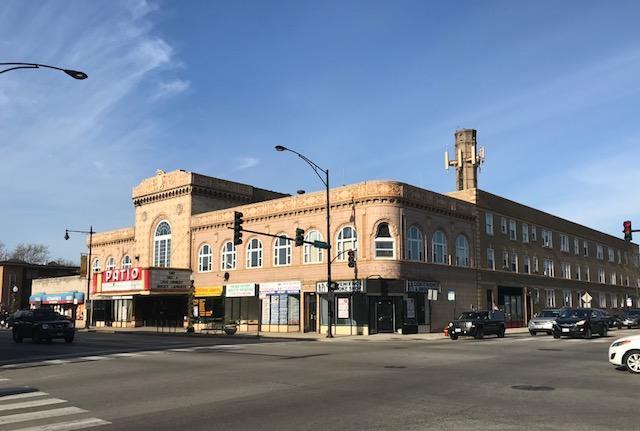 The history of each neighborhood in this district typically revolved around attempts at farming from immigrants with varying levels of success due land conditions, followed by the introduction of rail lines, some that worked and others that failed. Some of the housing was built to accommodate workers at nearby industrial facilities.  Some neighborhoods have faced periods of heavy crime, but have banned together in decades past to regain their safer, residential feel.  Portage Park gets its name due to a minor portage that allowed Native Americans to travel from the Chicago River to the Des Plaines.  In 1916, 40 acres were devoted to a park that still stands today with a pool (formally a swimming lagoon), fieldhouse, tennis and basketball courts.  Population today is similar to that of the 1930s.  Irving Park neighborhood saw the most construction of any neighborhood beginning in the late 1880s, but has maintained historical and community organizations from an early date to maintain the aesthetic of the various types of architecture built over the decades.
Today you can appreciate the wide variety of architecture in this area from Victoria to Arts and Crafts to mid-century bungalows that have been preserved.  Mixed into the residential neighborhoods are fun brewpubs, cute shops, and delicious restaurants.
Stay: There aren't many hotels in this district and none that I would recommend for families, but there are no shortage of rental spaces available.  This is a GREAT neighborhood to get a deal on lodging in Chicago.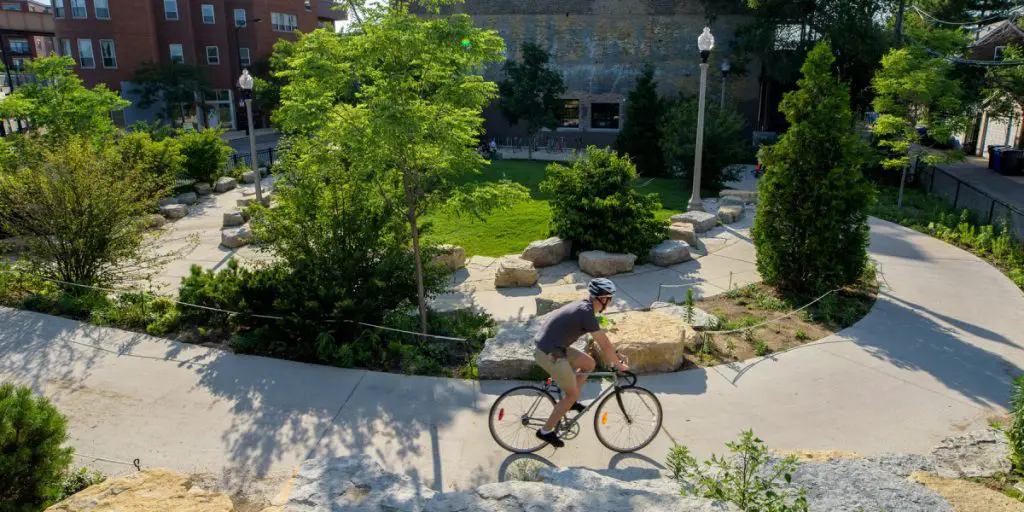 The 606 is a walking and biking trail that expands through the North Side neighborhood, but begins on the Eastern border of Hermosa.  There are multiple entry points from which users can visit neighborhoods and small parks lining the 606.
National Veterans Art Museum is a free destination in Portage Park dedicated to veteran created art focusing on the  military experience.  The museum is open Tuesday through Saturday.
Klairmont Kollection: A private collection owned by Larry Klairmont.  The space can be visited Thursday through Sunday 10-4 by buying tickets online.  The $22 price tag is somewhat expensive if you are not a car fanatic, but those who are will really appreciate the opportunity.
Galos Caves is a unique oasis in the city.  Brought to the US from Poland, these Crimean salt caves are meant to rejuvenate and are open for a relaxing break for families.  Try an hour long appointment for the whole family.
Rolling Stones is a music superstore.  Introduce your kids to shopping for music "the old fashioned way".  Show them the listening station where you can sample music by wearing headphones and pushing in different CD's codes.  It's a step back in time that is also staying on top of new releases.
Putting Edge is glow in the dark mini golf.  This is not your stand outside in humidity, swatting bugs away putt putt you may have enjoyed as a kid.  The slightly psychodelic feel will add to the fun and amaze kids who have never heard of a black light.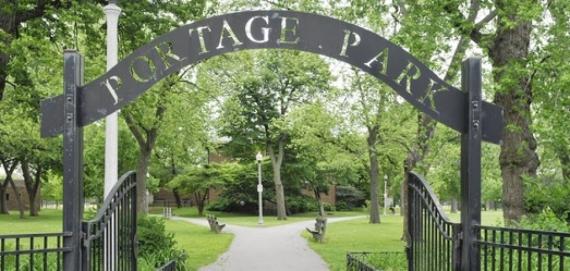 Portage Park as mentioned above is a park that was established over 100 years ago.  Today there are many facilities that provide gathering space for community with the Olympic pool, playgrounds, splash park, and green space.  Visit the playground in the Southwest corner of the park to let the kids run around a bit.
Eat: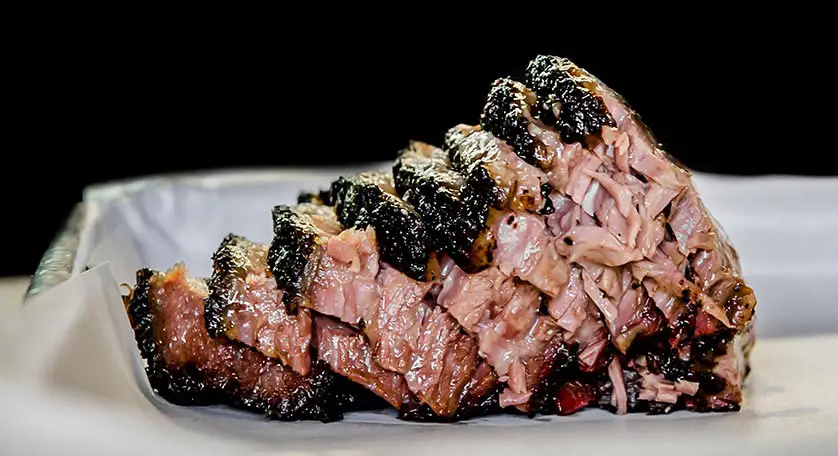 Hyde Park
Before sharing about South Side neighborhoods, I feel I have to include some response to commentary I often hear from people and the media regarding these neighborhoods.  It is no secret that if you trace the violent crime happening in Chicago, there is a concentration in several Southern neighborhoods.  There is also concentrated crime in Western neighborhoods.  And, most shocking to tourists, there are also pockets of concentrated violent crime just off of the Magnificent Mile.  I don't say any of this to dissuade you from Chicago of course.  I'm also not suggesting you pursue neighborhoods of high crime without hesitation.  The crime issues in Chicago are complicated, but there are many issues that mirror the rest of America's problems with racial inequality.  If we (speaking as a Caucasian woman) avoid entire geographical regions of Chicago, we are not supporting financially the minority-owned businesses enhancing their communities and we are robbing our children of understanding the diversity of Chicago.  I propose Hyde Park as a middle ground – lower crime district with more diversity than the typical Northern neighborhoods…and a great place to spend a weekend.
Maybe you know Hyde Park as the location of the Obama Family Home or today, the location of the Obama Foundation.  The development of Hyde Park neighborhood began in the 1850s, but didn't really take off until the establishment of The University of Chicago in 1890 and the 1893 World's Fair which brought residential and commercial construction to Hyde Park.  By the 1930s, Hyde Park was home to almost one hundred hotels along its lake shore and surrounding streets.  After this golden era, illegal property transformation and increasing crime rate was addressed with a revitalization plan.  The result was the conversion of many rundown properties to green space and the displacement of many low income residents.  The beauty that is Hyde Park today has come at the expense of many of its less powerful residents.  It is a fascinating neighborhood rich with history.
Stay: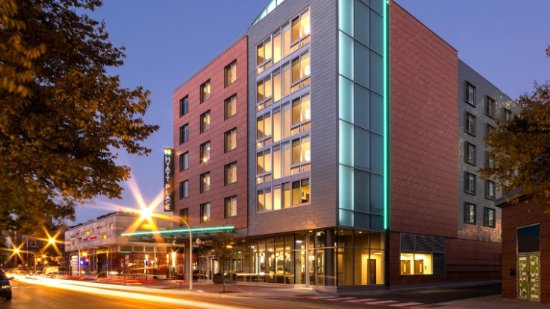 If a rental is more your vibe, check out these:
To Do: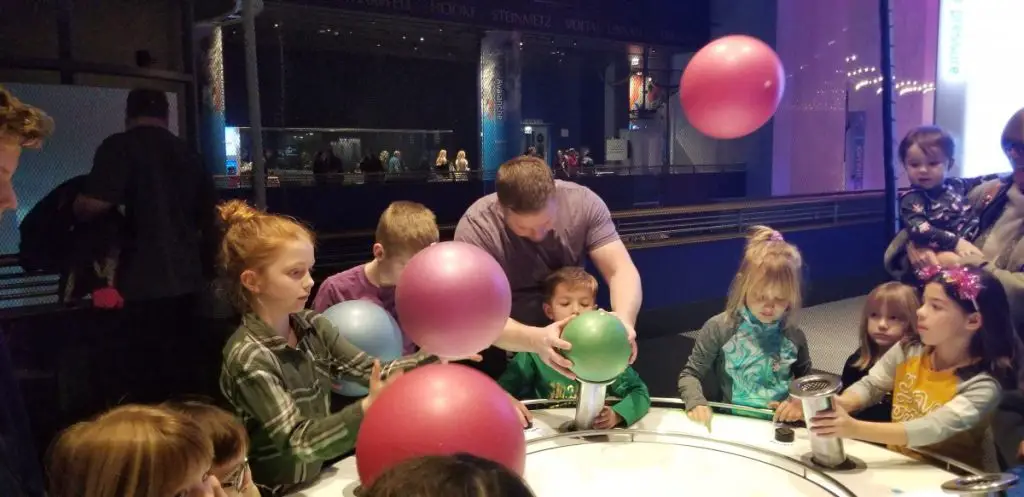 Museum of Science & Industry is an amazing way to spend at least a half day with kids in Hyde Park.  You can park at the SP+ parking lot or move to the Museum's parking garage.  There are a several add-ons and extra exhibits available in addition to general admission.  We often find 2-3 hours at a museum is more than sufficient for our family.  On our most recent visit, we skipped the add-ons and used our ASTC reciprocal membership to get free general admission.  You don't have to fit in everything because the kids will want to come back. During the holiday season, they have a tree exhibit from around the world that is fun for learning about celebrating Christmas in other cultures.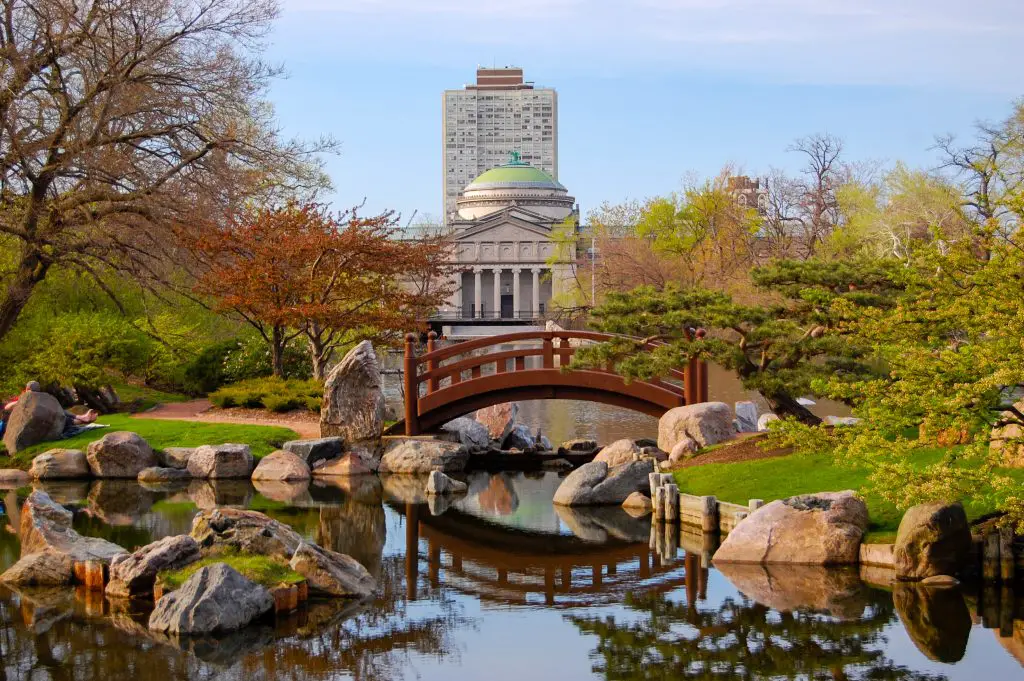 Head to Burnham Park and Jackson Park, which are connected as many Chicago parks are along the lakefront.  This 600 acre park space opens at 6 am.  You can plan to visit Promontory Point, a natural setting to view the downtown skyline.  There is a playground located at 5400 South Lake Shore Drive as well, about 150 feet from Promontory Park.  You will find a paid parking lot on the same side of the street as the playground, just slightly further south of the playground.  You can follow the Lake front trail to cross Lake Shore Drive.  Jackson Park is also home to the Garden of the Phoenix, an amazing and still evolving compilation of wooden islands, Japanese Garden, and art installation.  Also accessible from Jackson Park are the 57th Street and 63rd Street Beaches.  Both are accessible from walking path and have concessions and bathrooms.  63rd Street Beach also features an interactive water feature for kids.
University of Chicago has the quintessential feel of a place of higher learning.  The campus is beautiful to wonder in comfortable weather.   The Oriental Institute is found on the campus and is open everyday but Monday.  The museum boasts one of the most impressive and revered collection of Middle East ancient artifacts.  This space is most interesting for older elementary kids and up.  Also on campus, you will find the Smart Museum of Art, free to the public and open everyday but Monday.
Another great outdoor space to explore is the Midway Plaisance.  This park space runs perpendicular to the lake front and just south of the University of Chicago campus, connecting to Washington Park.  It hosts events throughout the year including the Hyde Park Jazz Fest and offers an ice rink in colder months.  During the 1893 World's Fair, this was the site of the amusement rides and the village of foreign lands.
Eat: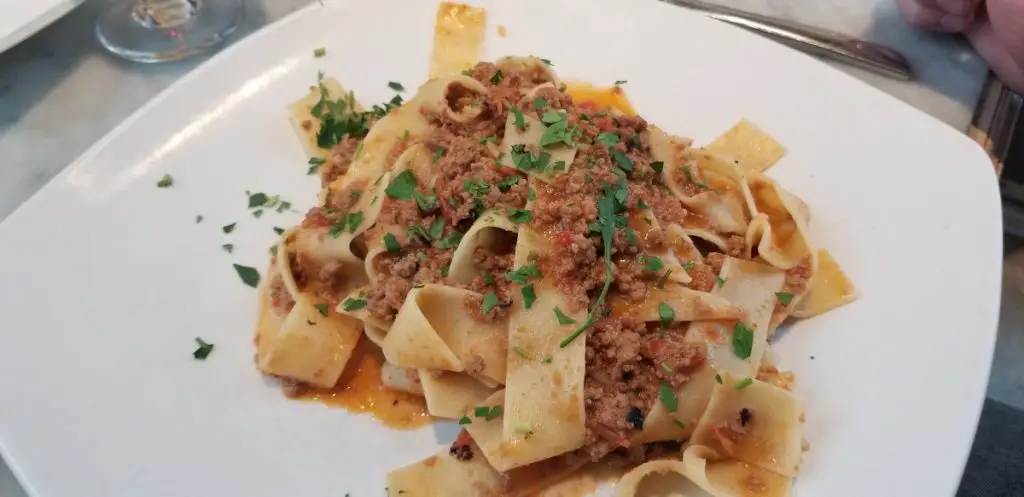 Enjoy
I hope you've enjoyed considering a trip to these alternative Chicago destinations and that you will visit one on your next trip.  Enjoy expanding your perspective of what Chicago means and live more like a Chicagoan for a weekend!