As young parents, we may have worried about keeping crying babies or wondersome toddler busy on road trips and flights.  Who knew we would be worrying about a whole different set of entertainment issue as our kids entered "tween" territory.  This list is for all of the parents who think 'how am I going to keep my 9-11 year old from staring at their screens the entire time?'  Admittedly a movie here and there or some gaming can really pass the time, but this is a list of ways to occupy these growing kiddos minds and get them interacting a bit more.
10 Travel Toys for Kids Ages 9-11 
Sticker by Number
Rush Hour
Would You Rather
Multiway Headphone Splitter
IQ Puzzles
Dog Pile
Metal Wire Puzzle
Metal Detector
Sudoku Book
Origami Kit
Stock up your child's backpack with a few of these items to give them a variety of new opportunities during that long road trip or plane ride.  You might even find yourself borrowing some of these fun activities.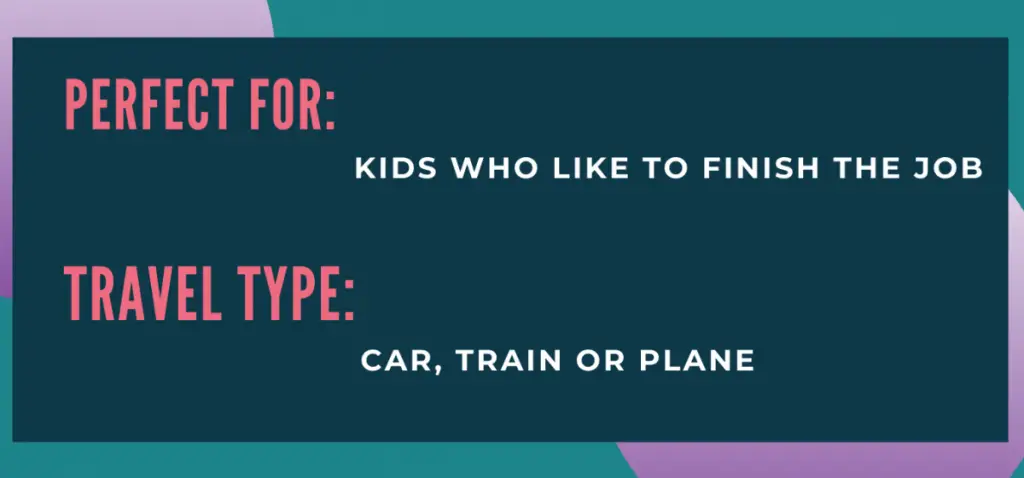 These books are fun because you have a finished project to enjoy at the end and you lighten your load as you empty pages of stickers.  They are good for kids who can stick to it as they match up the numbered stickers to their place on the base page.  There are several books within the set to pick your favorite animals or mythical creatures.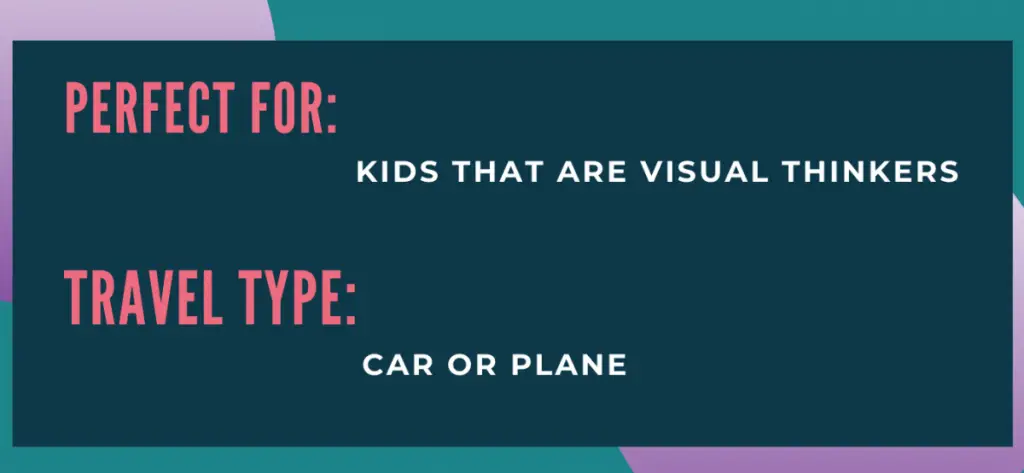 Rush Hour is a fun and challenging single player game that is perfect for travel.  The point of the game is to set up the vehicles as shown on the cards based on level of difficulty.  The goal is always to get the red car out of the side of the board.  What makes it a great travel game is its size, the card deck fits within the board, and it comes with a carrying bag to hold the board and pieces.  We have also enjoyed going head to head and timing how long it takes to find a solution.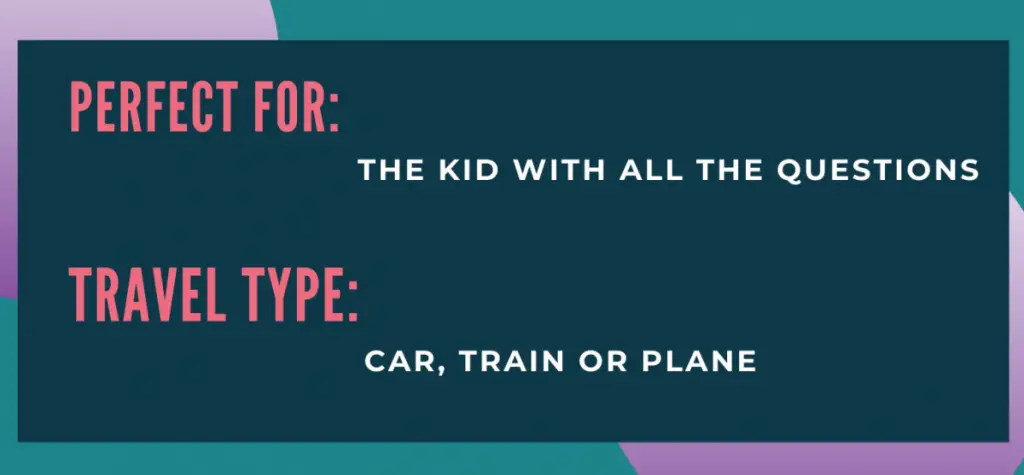 This book of silly, family friendly questions will have your family giggling.  Ideal for a road trip where everyone can hear the conversation.  With 160 questions, this book is worth hours of fun and only one person has to read so the car sick one in the bunch can keep their head up and distracted.
Multiway Headphone Splitter (Amazon Link)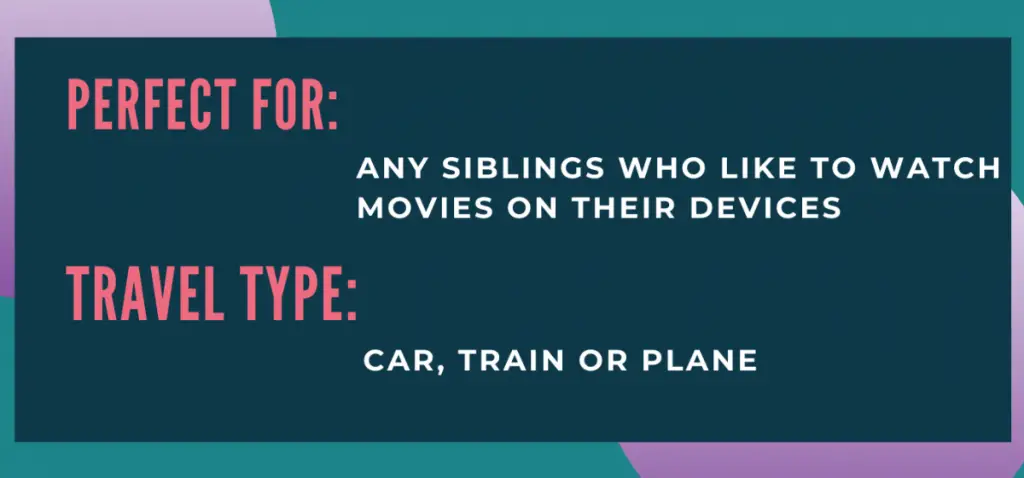 Although this isn't a toy, it can be a life saver for kids in this age group.  Particularly when you have multiple kids and multiple devices to keep charged on long trips, you will inevitably end up with a dead battery and another child will be charged up.  This splitter is perfect for sharing a screen.  Before trips, we always have the kids download something they like to watch from Amazon Prime or Netflix and that they can share with their siblings.  You'll need the plug in style headphones to make use of this.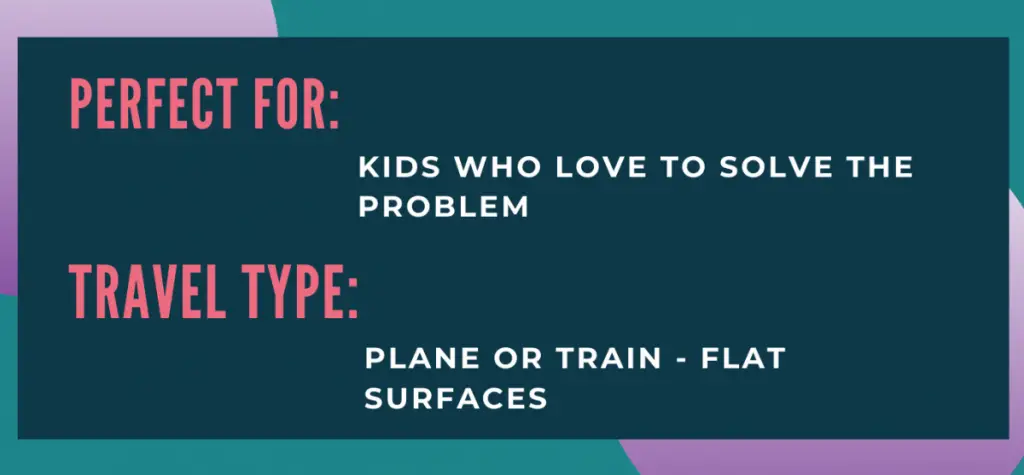 This pocket size puzzle contains a booklet with 120 different 2D and 3D challenges.  I love the small size and the attention to detail required to place the pieces just right to solve the puzzle.  Just be sure to give anyone playing with it a heads up because putting the pieces away requires a bit of a puzzle itself.  If using while in movement, a car may make it difficult to keep steady, but this is an excellent item to use while waiting in a restaurant as well.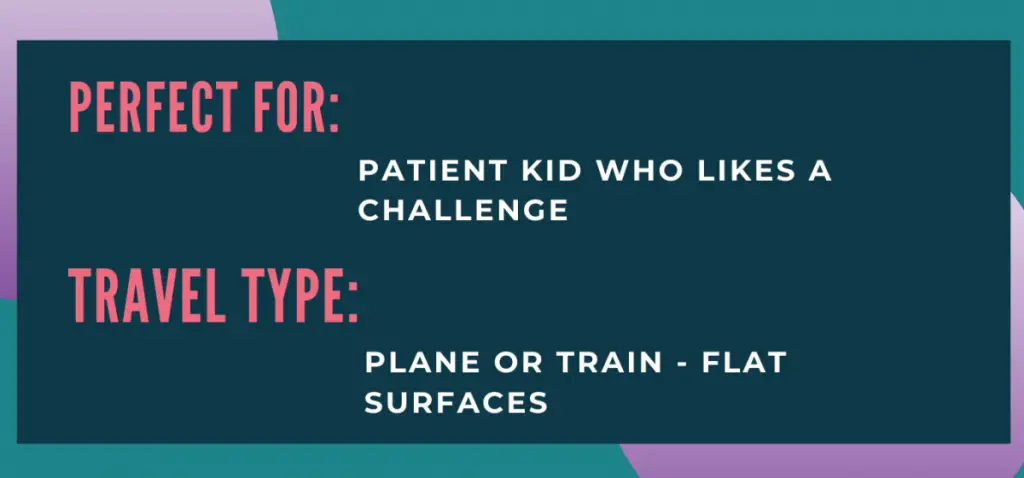 Not unlike IQ Puzzler, the Dog Pile is about solving the challenges on the deck of cards.  The main difference is each piece is different in size because they are dogs.  The challenging part is figuring out which way each piece lays. It comes with 48 challenge cards and the container is slightly bigger than a deck of cards.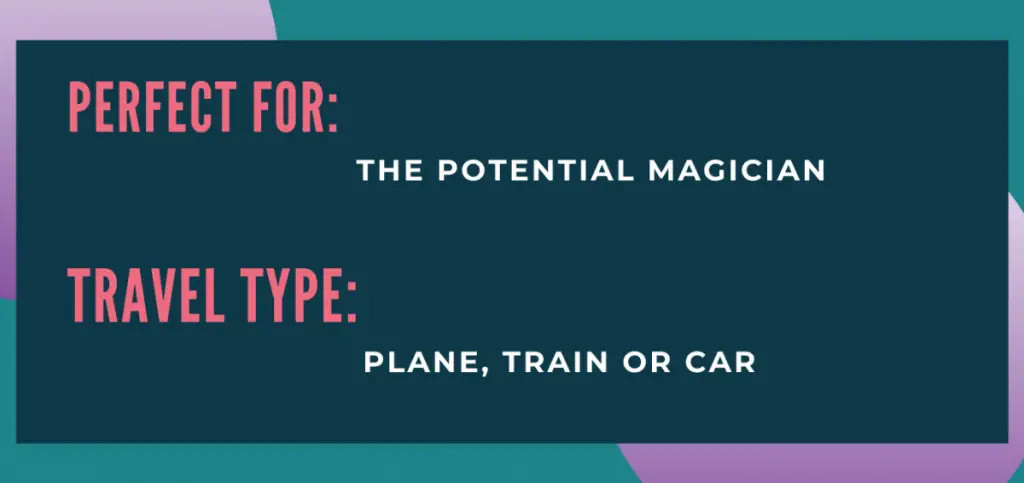 This kit is easy to carry with 16 different brain teaser puzzles.  Once you get them figured out, you can amaze your family with your magical talents separating the palm size puzzles.  I like this toy for the drawstring bag, potential hours of trials and the ability to pass it on to another family member once it is mastered.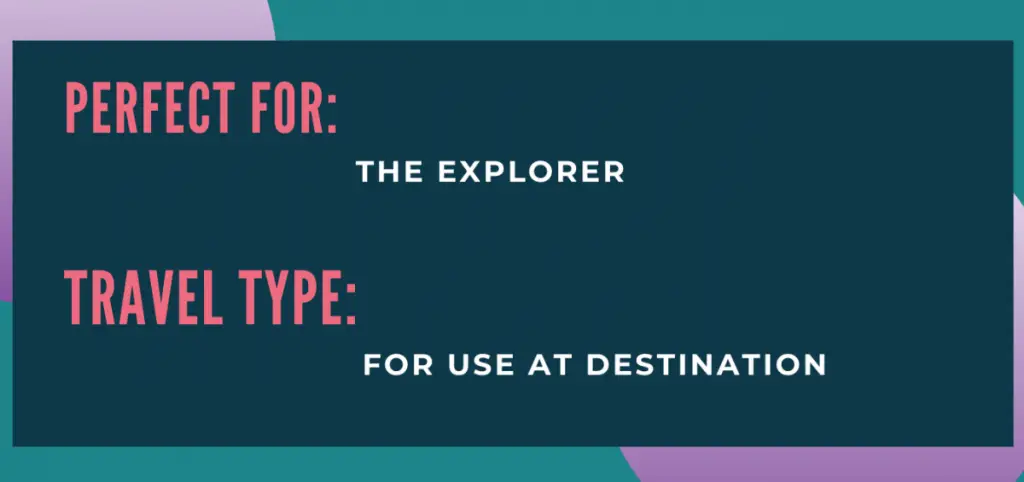 What kid doesn't dream of finding treasure on the beach?  Although this toy isn't for entertaining your child while in transit, it can provide hours of fun at the beach and is smaller than you would think.  It's just 24″ long and 1.4 pounds so you can easily slip it in the suitcase without much impact.  It also makes for a great birthday or Christmas gift.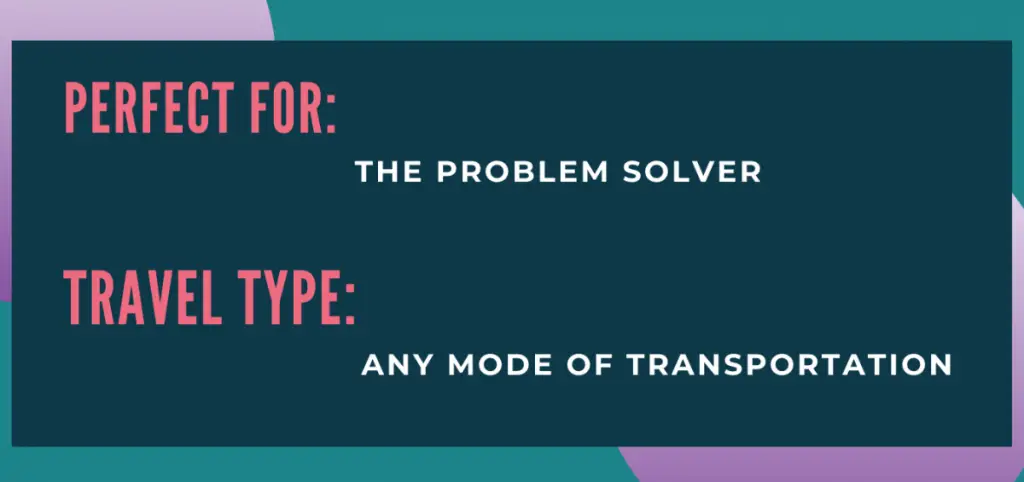 I like this particular book of Sudoku because it's hearty although still small in size.  The spiral and cover offer more stability to use the book without a surface to lay it on if needed.  There are 216 puzzles organized in four levels of difficulty.  It's a good travel companion to hold up being tossed around in a backpack.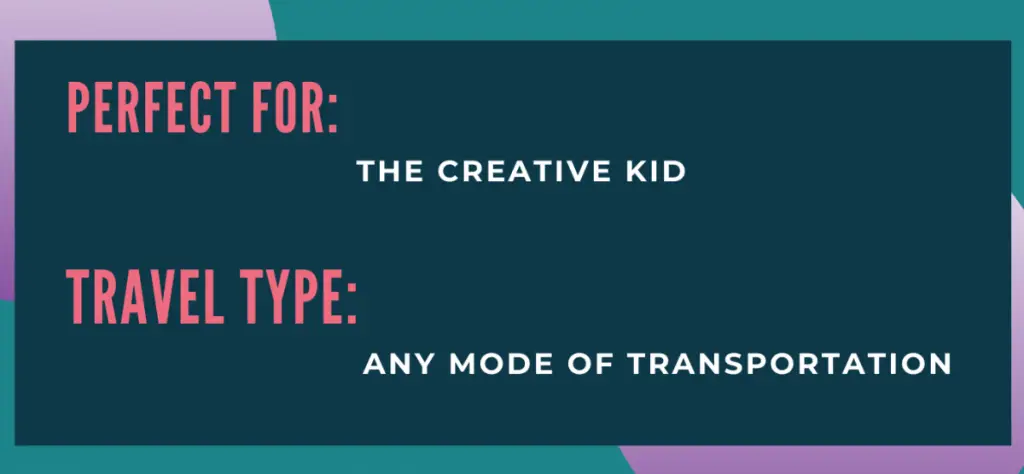 There are several great origami books out there, but this one is great because half of the projects are functional (boxes and a fan) and the other half are animals.  It's fun to make the projects, but then your children can use the little box to hold a piece of jewelry or coins while on your trip versus making it and tossing it.  The book comes with 92 pieces of folding paper for the twelve projects, enough to try again or make multiples.
Enjoy your trip!
Hopefully a few of these travel toys will appeal to your 9-11 year old and make the trip a bit more entertaining and screen free.  I would love to hear what other ways your child stays entertained along the journey!