The City of Love is a wonderfully romantic getaway, but it is also a magical place for families.  Let's imagine one perfect day for you and your little ones in France's most iconic destination.
Start your day with a breakfast of croissants or pain au chocolat and a cafe au lait. Beginning at Jardin des Plantes, you are just 200 feet from Gare Austerlitz should need to come in by metro or taxi. This substantial park is home to several interesting sites.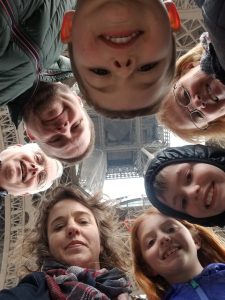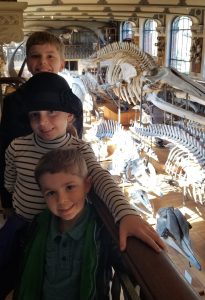 We recommend the Galerie de l'Evolucion and Galerie de Paléontologie et d'Anatomie comparée.  Kids and parents will be impressed by the scale and variety of animal species and skeletons on display within these two buildings.  Note that they are both closed on Tuesdays and open at 10AM.
 A walk along the Seine provides great scenery and an opportunity for children to move around and enjoy little playgrounds tucked along the river.  The Cathedral of Notre Dame is just less than one mile along the Seine from the Jardin des Plantes.  Although the cathedral has been closed since the devastating fire, it is still a sight to behold from the exterior. Along this walk, you will also encounter the bouquinistes or "book sellers" with their easily collapsible green stands selling books and tourist collectibles.  These stands are often passed down within families.  Finding your souvenirs from these small stands supports local small businesses and adds to your Paris experience.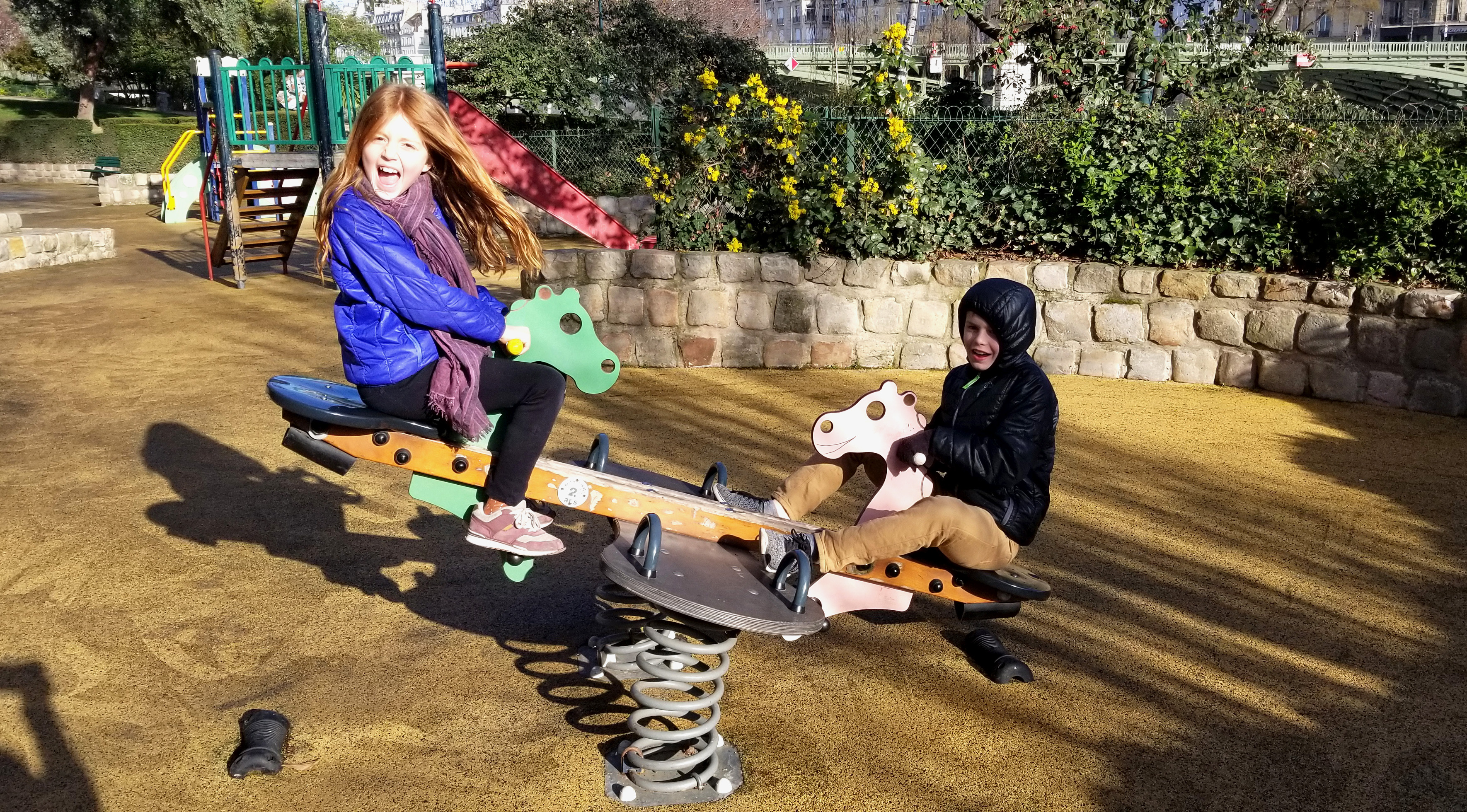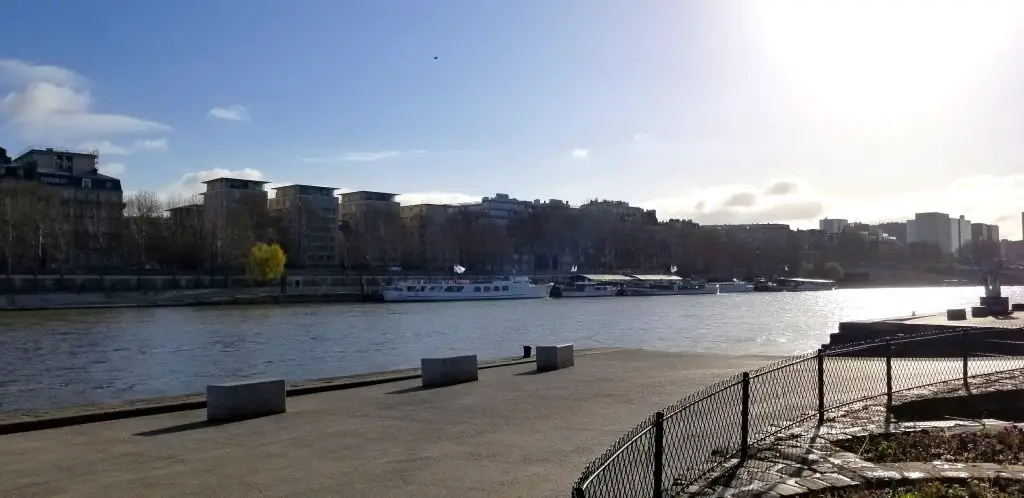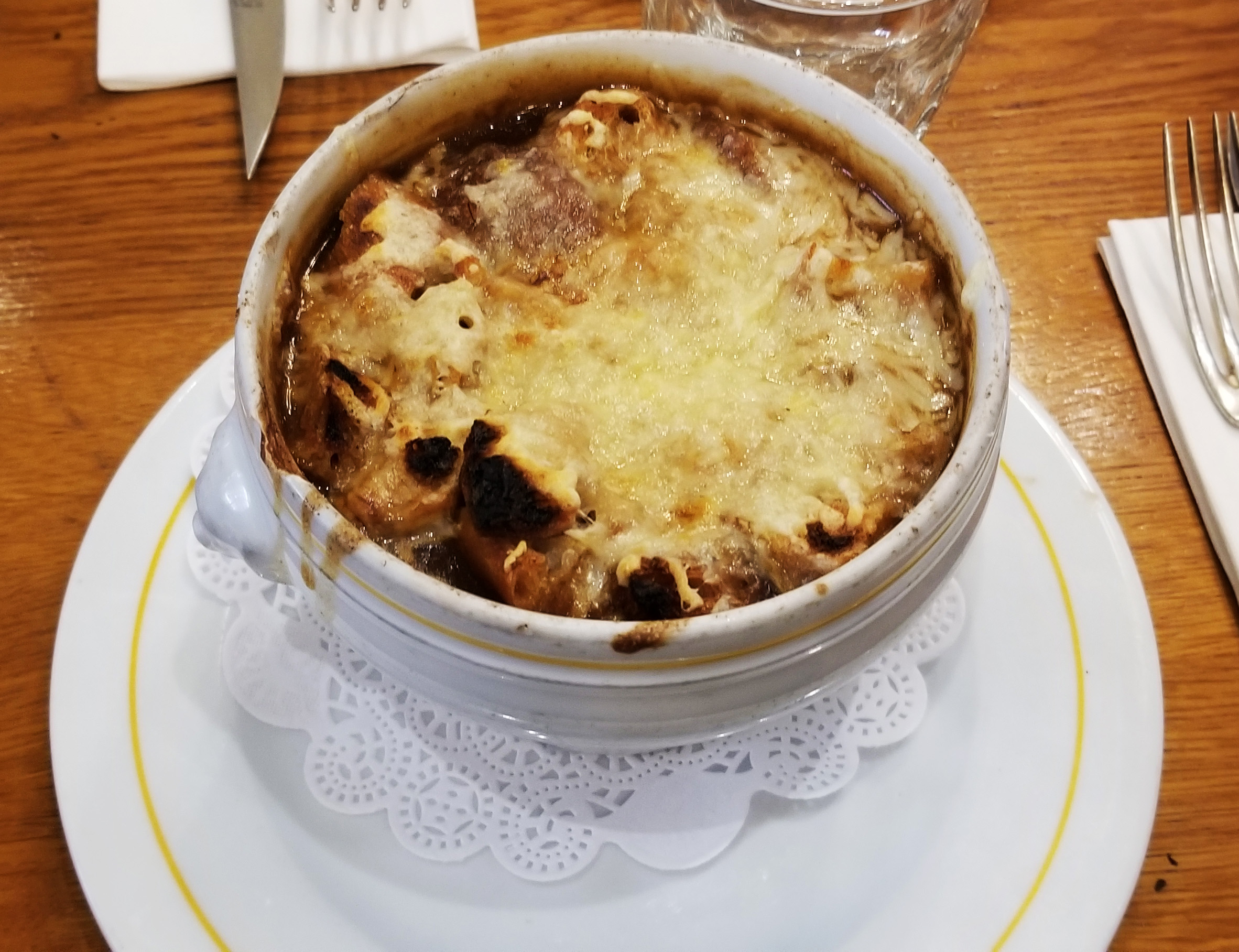 Grab a taxi to head directly or cross the river to ride Metro Line 1 from Hotel de Ville to Palais Royal Musee du Louvre.  From this metro stop, you are less than .25 mile to your lunch recommendation.  Depending on the duration of time spent browsing during the morning, head straight to lunch at Bistrot Richelieu for the best Soupe à l'oignon maison gratinée you will find.  You will find an offering of the entree du jour + plat du jour + dessert du jour for the full French bistro experience or can easily customize to whatever you desire from their menu.  The lively environment and mix of guests makes it a comfortable visit for patrons of any age.  
Before or after lunch, a visit to the Jardin de Tuileries offers families the opportunity to run and explore.  Smaller kids will enjoy the playgrounds and carousels, maybe even meeting new French playmates.  The park borders the Louvre for those with energy and time left to spare.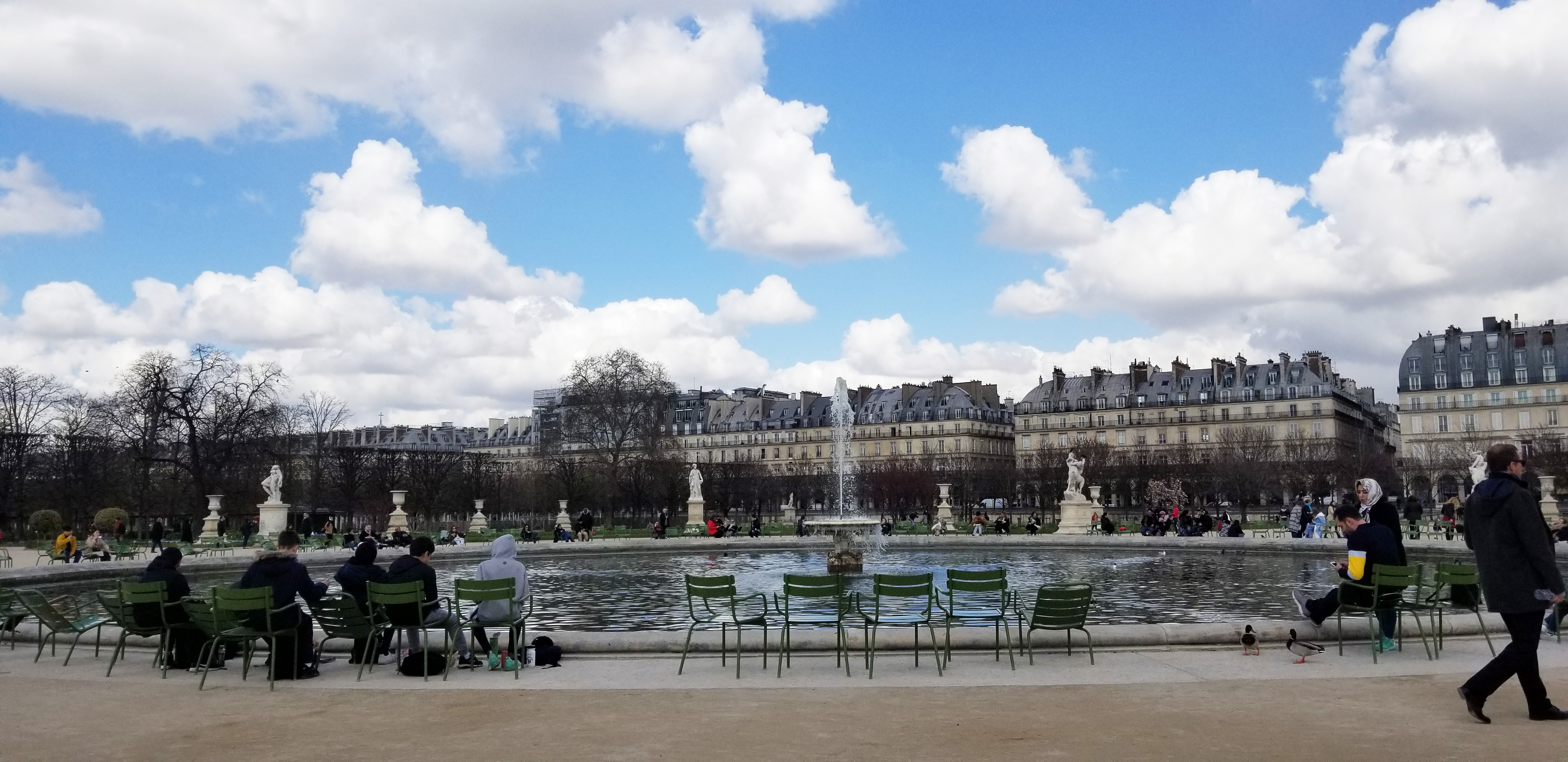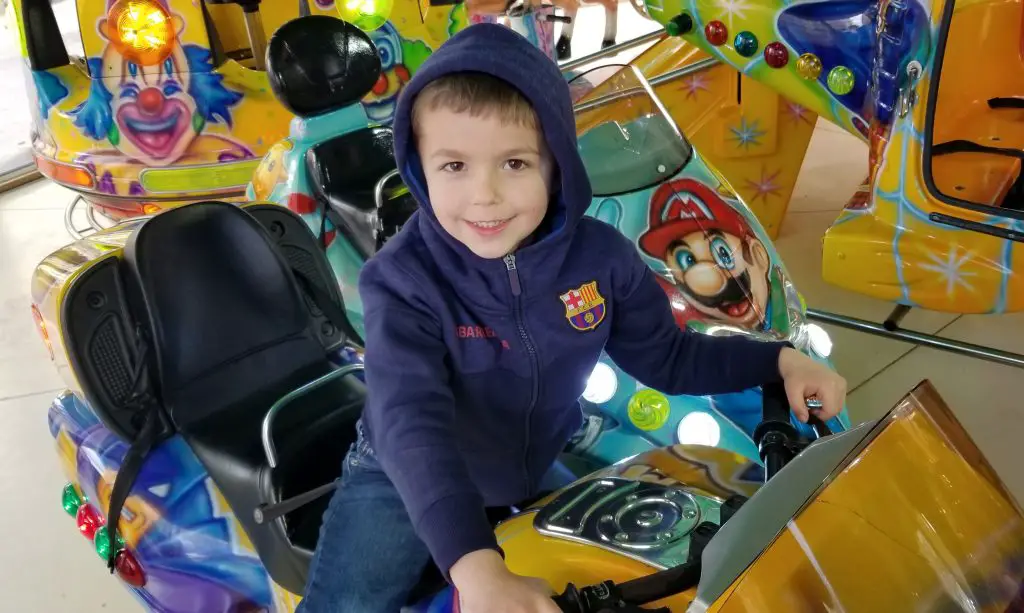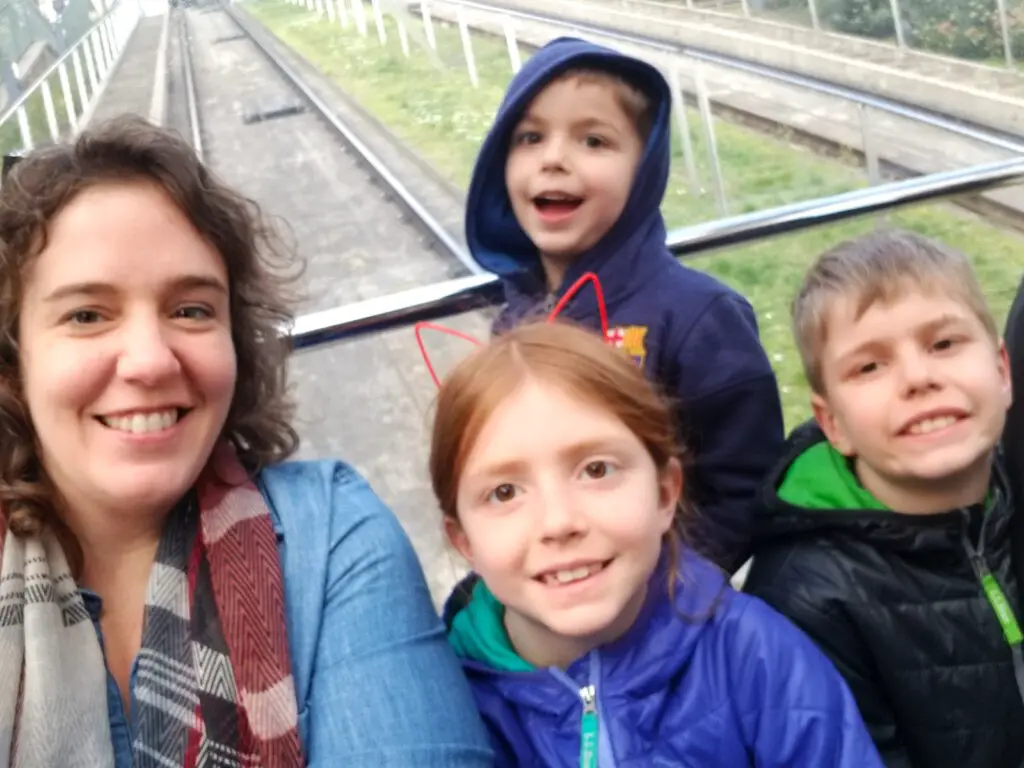 This is a great timeframe for a break back to your hotel or apartment for young families.  
Otherwise, those ready to continue on can take a taxi or the Metro to Pigalle station on the southern boundary of the Montmartre neighborhood.  Walking west from here will take you through the "red light" area including the Moulin Rouge. (This is limited to shop windows with provocative displays.  Depending on the age of kids, this may welcome some discussion.)  Across from the Moulin Rouge is a little train that runs most days until 6pm or later in the summer.  It's a 40 minute ride cycle for 6 euros per adult.  It stops by Sacre Coueur where you can get off and reboard after your visit.  An alternative to proceed about 4 minutes walk North from Pigalle station to the area near Abbesses station.  There is a park with a carousel, vendors selling crepes and the famous "Love Wall".  From here, it is a quick 5 minute walk to the bottom station of the Funiculaire, a short railway from the base of the hill to the location of Sacre Coeur.  You can use your metro card to board the Funiculaire as well.  This second method offers more time and access to the winding cobblestone streets, shops and character that is uniquely Montmartre.
If you are still in Montmartre when it is time for dinner, there are endless bistrots from which to choose. 

This full day of sightseeing should leave even the most energetic of youngsters ready to dormez bien.